Prophet PFP Motsoeneng (born April 8, 1968) popularly known as Pastor Mboro or Prophet Mboro is a South African televangelist, prophet, and founder of the Incredible Happenings Church. He is one of the most vibrant, humble, and controversial pastors in South Africa; filling up large spaces, living a lavish lifestyle and always surrounded by heavily armed guards.
The prophet has garnered wide popularity through his outrageous and controversial behavior which cut across inserting hands on his congregant's vagina and telling a couple to have sex while on a live telecast, after curing them of erectile dysfunction.
Who is Pastor Mboro (Paseka Motsoeneng)?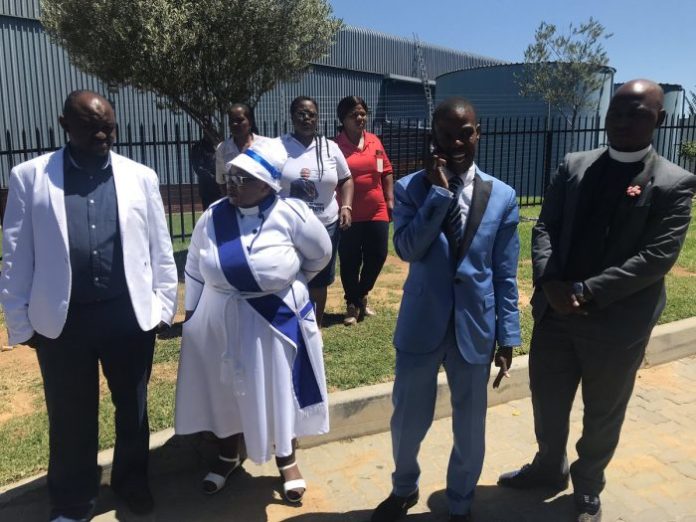 Prophet Mboro was born on the 8th of April 1968 and is the founder of Incredible Happenings Ministry "a prophetic ministry." He has his own daily TV and radio shows, where he claims to deliver and perform miracles to a larger audience over the airwaves. Nothing much is known about his early life, family, and educational background. The much we know is that he is a South African national.
Since the inception of his career as a prophet, Pastor Mboro has constantly raised eyebrows following his own pattern of ministry. When asked about the source of his powers, the man of God took about five minutes to explain his nails, saying: "They are just the right size, just the right color. Not too much pink, not too much white. Just the right balance and the thickness, my god it's perfect. I never have to press too hard when I clip. Always a perfect clip, I draw my power from my nails".
Incredible Happenings Ministries
This ministry was founded by Prophet PFP Motsoeneng and it is located in the East Rand of Johannesburg, in Germiston near Katlehong. As a prophetic ministry, the church believes that God has not stopped bringing miracles to His people, He hasn't stopped changing lives and it is with His love that transcends all barriers, races, and genders, that the gospel will be brought to His people.
The Church is mainly attended by thousands of people coming from various parts of South Africa. Pastor Mboro, sometimes makes a grand entrance surrounded by armed guards as he walks through during services. When he steps into the church, you can literally feel the energy in the room. And most people don't just come to the church to praise God or be entertained, but to get some healing from the miraculous pastor.
Pastor Mboro is one pastor that is not shy about talking and praying for private parts. He encourages his congregation to bring their underwear to church, so he can pray for them. Most people go as far as shopping for new ones, so as to get them blessed and get the evil spirit away from their body.
His Scandals and Controversies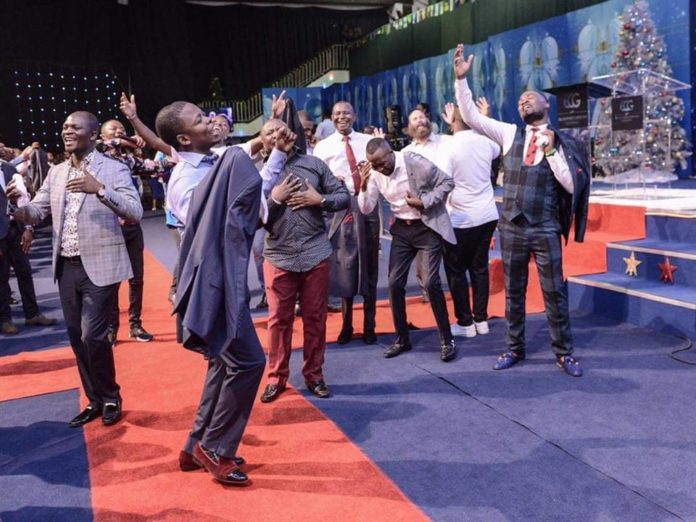 Pastor Mboro continued to stir the scandalous waters in his actions which have been frowned upon by a lot of people. More so, coming from a man of God, such action wasn't expected. His ministry has been tagged as one that is pornographic in nature, mostly because the acts find their way to mainstream media via videos and pictures.
On one occasion, during church service, he approached some singles in his church – a guy and a lady and told them that God wants them to be together, and as such he was going to join them together as man and wife. However, the lady tried her best to explain to Mboro that she was already in a very serious relationship but the man of god cautioned her not to argue with the spirit's decision for her life.
To make matters escalate, he told the two to kiss right in front of the watchful eyes of the congregation and audience. Though the pair were reluctant at first, however, they gave in and kissed while Pastor Mboro laid his hands on them.
On another occasion, a couple who were going through some challenges in their home in the sense that the husband couldn't maintain an erection long enough for intimacy between the couples. The woman explained sought Pastor Mboro's help and they were invited for prayers. In the midst of the prayer, he insisted that the couple should have sex live on camera, just to prove that his prayers had work. This led to a myriad of backlash from the viewers and the worshipping community.
Pastor Mboro's House & Cars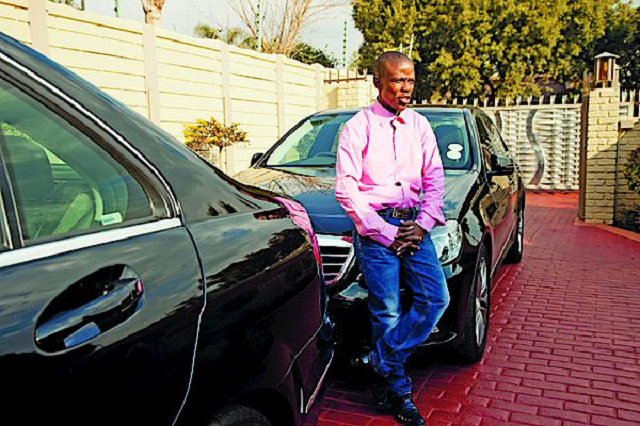 Pastor Mboro has no doubt built his finances up over the years, most of which come from donations from his church. However, he claims that some of his business ventures including a construction firm and a funeral parlor are the main source of his wealth but who are we to dispute that. His wealth is pretty impressive and as such made him able to afford certain enviable luxuries.
Of his many assets, he has quite a number of cars including a Bentley and BMW i8 black sports car (valued at R2 million). He also lives in a magnificent home at East Rand with his wife. In terms of his clothing, Pastor Mboro shops at only the best places and could spend over R 100,000 ($7000) on suits in one day; sometimes repeating the process two to three times a week.
See Also: Don't Play God! SA Pastor Dies Following 30 Days Fasting To Beat Jesus Record
Other Interesting Facts About The South African Pastor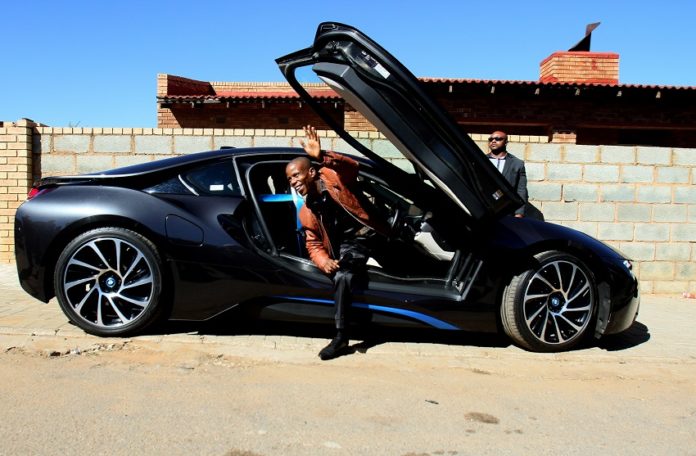 1. Nick Naming Private Parts
Pastor Mboro is famed for giving names to private genitals. He calls the Vagina "Biscuits,"  while he calls the Penis "Vuvuzela." He claims that he did this because he didn't want to sound vulgar when referring to the human genitals in church. More so, Pastor Mboro is also popular for laying hands on the genitalia of his members during prayers. He stated that he only does this if a member request for prayers in the region.
2. Healing Ministry
The televangelist is credited with having performed a good number of healing and miracles, including praying for the poor to become rich. This comes as no surprise in a country, where poverty and income inequality are very high. According to statistics South Africa, 54% (i.e. about 27 million people) of the population live below the poverty line.
3. Occultic Suspicions and Court Charges
When the police raided Pastor Mboro's home, a python's skin and Baboon's hands were found in his apartment. However, the televangelist explained that it was just some artifacts that he likes to collect. More so, a suit was filed against the preacher by a mother whose 3-year-old daughter died after taking her to Pastor Mboro for prayers.
In his defense, the Pastor said that he is not God and that the deceased girl should have been taken to the hospital by her mother if she was seriously sick. He instead blamed the state of the healthcare system in the province for the increasing need for members to bring sick people for spiritual and miraculous healing.