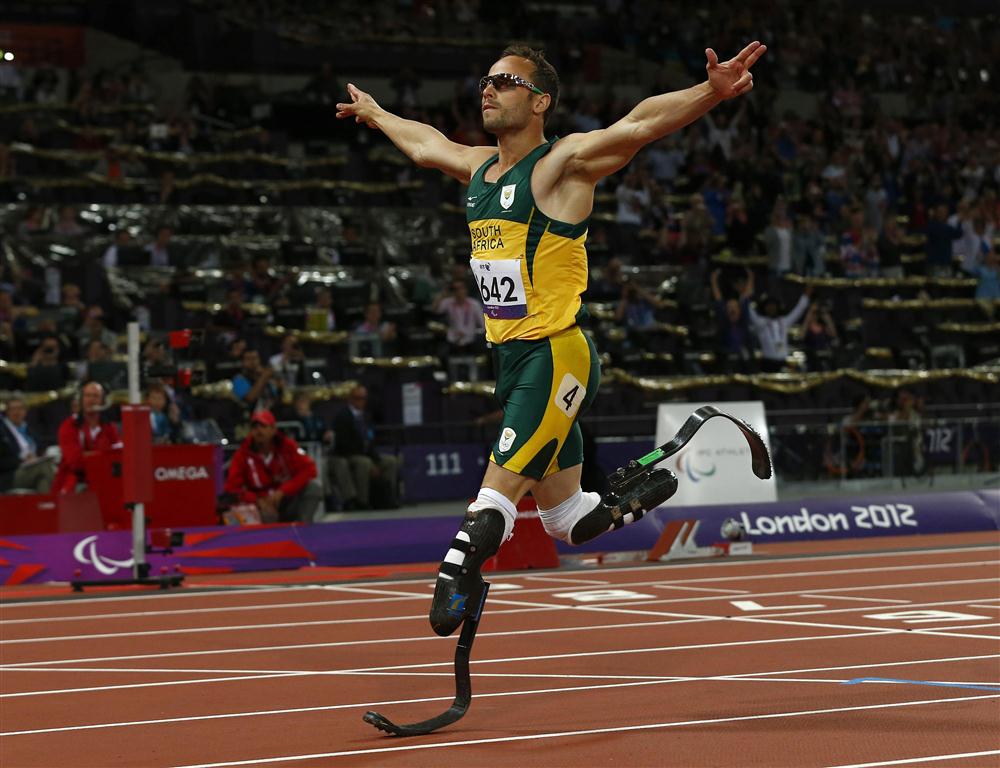 Oscar Leonard Carl Pistorius is one of the most phenomenal human beings on this planet. He is mostly known for his athletic track record where he has competed and won many races despite his being an amputee. He is a living example of the fact that disabilities don't always limit us, rather they help us discover our inner strength and put it to excellent use. In this article, we've decided to take a closer look at this great South African Sports icon, his motivation, his sources of inspiration, what drives him, and of course a few more details on his estranged relationship with some of the people who are supposed to be most important in his life as well as more scoop on the death of his model girlfriend.
Here are 10 Surprising Facts You've Never Heard About Oscar Pistorius
Doctors Told his Parents that he Would Never Walk
Oscar Pistorius was born on 22nd November 1986 and his tiny legs were amputated at a tender age of 11 months. This was due to a defect he was born with where his legs were missing some bones and to make matters worse, they were also bent. Doctors warned his parents, Henke and Sheila Pistorius that their son could never walk but they tried their best in attempting to save his legs by putting them in plaster to help to straighten them. However, when he was 11 months old, his doctors amputated his legs from the knee.
Pistorius was lucky for he had good doctors that tried to save most of his leg because any amputation above his knee would have resulted in him not having a running career.
His doctors fitted him with prosthetic legs which aided him to walk.
He always loved speed and the adrenaline rush since he was young
He did almost all adrenaline rush activities that kids did like roller skating, bike ridding even climbing trees. He used to run everywhere as a kid, leaving his mother chasing after him.
He often cracked his prosthetic legs due to his countless activities and used to constantly hurt himself as kid by getting bruised and battered. To date he has neither perception of fear nor danger.
He Almost Got Drowned as a Child
Due to his love of excitement, he once dived into a swimming pool but sadly his prosthetic legs were pulling him down to the floor of the swimming pool for they were heavy under water. Luckily, his mother was around and when she saw that her son had dived, she too dived into the water and rescued him before it was too late.
 He Has a Strained Relationship with his Single Father
His parents divorced when he was only six years old, this led to him having a strained relationship with his father who was and still is a businessman. Unfortunately his mother, who he loved dearly, passed away when he was just fifteen years old due to drug related complications.
 He Started Running After a knee Injury
Since he was very active even at his teen years, he used to participate in other sports while he was at Pretoria Boys High School. He competed in water polo Olympic wrestling and even rugby. It was while playing a rugby match in his school back in 2003 that he sustained a terrible knee injury. As part of his leg rehabilitation, he started running and by end of 2004, he had started competing in international running events.
 He is the First Ever Amputee to Take Part in Able Bodied Races
Since he had prosthetic legs, he previously could not race against able bodied athletes for it was previously seen that able bodied athletes have a higher advantage of wining running races over amputees. However, in an ironic twist of events, he was forbidden to take part in able bodied races by the International Association of Athletics Federation (IAAF), as the blades of his prosthetic legs gave him an added advantage over the other able bodied runners as they saw that his blades gave him extra boost when running. However the Court of Arbitration of Sports (CAS) wavered IAAF ruling giving him a chance to take part in the Olympics.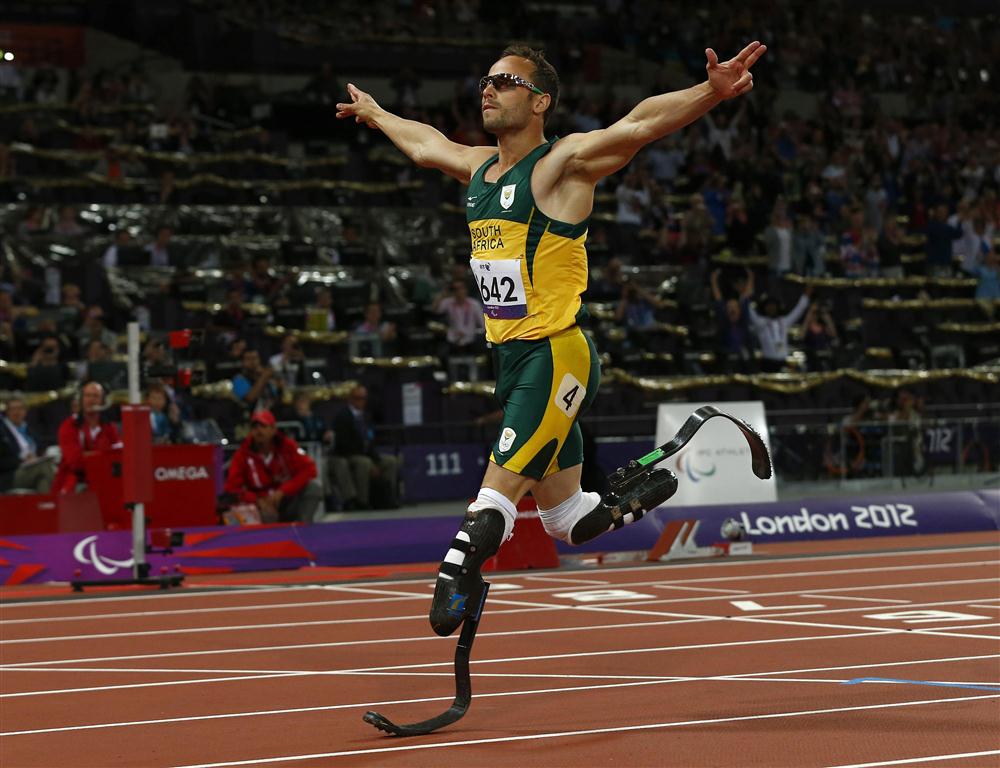 His Prosthetic Legs are Both an Advantage to him and Also a Disadvantage when he is Running.
Although they give him a mechanical advantage when he is running in a straight line for they boost him more than normal legs, they are however a big disadvantage during corners and when he is starting races as runners use the flexibility of their calf muscles to help them turn and boost them when running. This is a big disadvantage for Pistorius as his blades do not give him the flexibility he needs when he needs when he approaches a corner thus is forced to reduce his speed to turn to a corner.
He Almost Failed to Make the Cut to Compete in the London Olympics
To qualify for the Olympics he needed to run 400 meters in 45.30 seconds or less twice in international competition so as to qualify for the Olympics. Unfortunately, he took 45.52 to complete the race missing the mark. Despite this loss, The Olympic Committee together with the South African Sports Federation wavered this mark and he was put into the 4 by 400 meters relay team, the team which won a silver medal in the Daegu Olympics.
He is One of the Most Influential People in the World
Back in 2012, Time magazine named him one of the most influential people in the world for he was seen as a role model by many amputees. Many firms such as Nike and A*men who have realized this have used him in their marketing advertisements to help boost their sales by swaying many of his fans to buy their products.
 He is on Trial for the Murder of his Model Girlfriend Reeva Steenkamp
On Valentines Day February the 14th in 2013, police found his girlfriend Reeva Steenkamp dead in their bathroom with several bullet wounds to the head. Oscar Pistorius claimed in court that he thought that it was an intruder in their bathroom and that's why he fired through the bathrooms wall and shot her dead.