OLX is like a wildfire that seems to be unstoppable. This classified website has become quite a popular hit in many parts of the world especially Africa. OLX has a strong presence is more than 100 countries and these websites have been translated into more than forty languages, OLX South Africa is only one of the numerous OLX  sites.
This is basically to say that you can easily access the services offered by OLX from just about any part of the world. If you are in South Africa and you are looking to buy or sell things, you should pay a visit to the OLX South Africa page.
How does it work?
Online shopping and marketing have become quite a hit over the past few years. This is probably because of the amazing services they offer. The only problem is that not many people have really gotten to understand how it works. Even with the heavy advertising that OLX has been doing, not too many people understand how to buy and sell on the classifieds website. Well, you will be glad to know that it is among the easiest things that you can possibly do. The best part of it all is that it is absolutely free!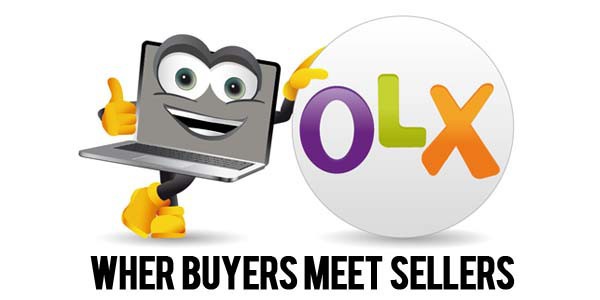 Buying and Selling on OLX South Africa
There are several ways you can go about this. Let it be mentioned before going any further that you can buy and sell just about anything, from shoes and clothes, electronics and computers to property and jobs. OLX is clearly the solution to most people's buying and selling problems. Starting off with buying – how will you buy something on OLX?
All you have to do is pay a visit to www.olx.co.za and you will find yourself on the OLX South Africa homepage. Through this homepage, you will be able to browse for items from twelve different categories. These categories include:
• Home, garden and tools
• Electronics and computers
• Sports and outdoors
• Fashion and beauty
• Property
• Cars
• Jobs
There are several other categories. Check for the category that you think probably has the items that you are looking for.
At any given time, you can browse as many as 1.3 million ads posted on the OLX South Africa page. For instance, purchasing a car on the website will involve you visiting the vehicles category. Browse through the category thoroughly checking out the cars that look appealing to you. The price is always listed together with the ads as well as some information concerning that particular object. Once you have found that car that fits your specific requirements you get in touch with the seller. The contacts are also posted on the website.
OLX always advises its users to meet in a public place to discuss the transaction before taking someone home to pick up the merchandise or making payments. This is how you are to buy on OLX.
If you think buying is easy, selling is even easier. All you have to do is post an ad on the website and you will be able to sell your property quite fast. To make it really successful there are several things you should do:
• Post an attractive picture of the item being sold
• Give a few details of the item
• Give price
• Give contacts
Your ads should always have the above details. This will make it easier for your potential clients to find the product they are looking for and also to get in touch with you. They know that the product is going for a certain price long before they call you. Back to the car again, if you are selling a car, you should take photographs. The thing with cars is that you might need more than one photo (though not a must) to improve the chances of a sale. Take snaps of the car from several angles and post on the website.
One thing you are assured of is that you will get several people contacting you when they check out the ads that you post. With millions of users, OLX is one of the fastest ways to sell items. There is the OLX app that is available on Google Play and Apple App Store. This app makes transactions on OLX so much easier and again, the app is also free! Perhaps, the reason why OLX is so popular is this – you get to do everything completely for free.
Editor's Recommendations: