Nosiviwe Mapisa Nqakula is a South African politician who has served the government in various capacities. She had taken up several leadership positions, starting from the 1980s when she began her political career with the ANC. Not only her illustrious career, but Nosiviwe Mapisa Nqakula's family has also been under the spotlight for years. Currently, the Cape Town-born politician is the Speaker of the National Assembly. Despite her demanding job and all the attention, she finds time for her family. When she is not busy at work, Mapisa ensures that she spends quality time with them.
Nosiviwe Mapisa Nqakula Has Been Married For More Than Two Decades
Nosiviwe Mapisa Nqakula has been a married woman for a long time. She has spent more than two decades under the same roof with the only man she calls her husband. The well-known politician and her husband are more than spouses; they are love birds and best friends. This is evident in the number of years they have spent together.
Nosiviwe is happily married to an Eastern Cape man called Charles Nqukula. The two have been there for each other for many years. They've been through several highs and lows in both their personal lives and marriage and emerged victoriously. Unfortunately, information about their love journey and marriage is difficult to come by. Neither the speaker nor her husband had opened up about how they met, when they started dating, the year they tied the knot, and the particular place they sealed their love for each other.
Nosiviwe has never married more than one husband in her entire life. She has stood by, with only one man – Charles, and they are not ready to leave each other's side for anything. Generally, it is fair to say that her marriage is as successful as her illustrious career – many thanks to the man who has stood by her all these years. Though the two do not put their marriage out for the public and media, they serve couple goals and inspire many young couples.
Charles Nqukula and his wife may have gone through a lot, but their love for each other has never gone down. They've remained committed to their marital vows. Unlike most power couples, the political heavyweights have never been involved in any form of marital scandal or drama.
Her Husband, Charles Nqukula, Is Also A Political Heavyweight
Like Mapisa, Charles' name also rings a bell in the South African political world and beyond. He is a respected political figure who has been serving the government for many years. Born on September 13, 1942, in Eastern Cape, Mr. Nqakula graduated from Cradock primary school and Lovedale secondary school, matriculating in 1963.
Before venturing into politics, he did various jobs, including working as a hotel waiter, wine steward, and later a clerk in the Department of Bantu Education. He also had an illustrious journalism career that spanned over fifteen years. He started his career in 1966 with the Cradock-based regional newspaper Midland New before becoming a political reporter with Imvo Zabantsundu in King William's Town. Charles Nqakula's political exploits began in 1983 with the United Democratic Front (UDF). He served as the party's publicity secretary and an underground operative for the ANC, specializing in propaganda.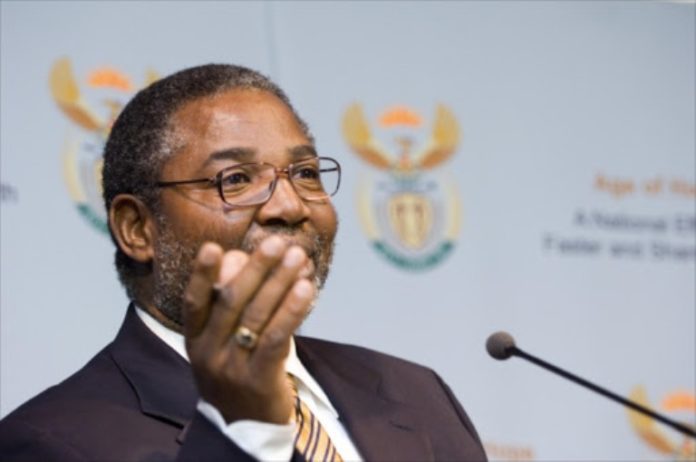 Charles served as SACP Deputy Secretary-General in 1991, SACP Secretary-General, Parliamentary Counsellor to President Nelson Mandela, Deputy Minister of Home Affairs (2001), Minister of Safety and Security (2002-2008), and Minister of Defense in the cabinet of Kgalema Motlanthe (2008-2009). He is currently South Africa's High Commissioner to the Republic of Mozambique.
He assumed office in 2012 under the regime of president Jacob Zuma. In May 2021, Charles resigned from his position as Ramaphosa's national security adviser. He was rumored to have stepped down from the position due to the sour relationship between his wife and president Cyril Ramaphosa. But a close family member refuted the claim, stating that Charles resigned because he took ill.
Recall that the president docked Nosiviwe's salary for three months after she reportedly gave an ANC delegation a "lift " on an SANDF jet to meet their Zanu-PF counterparts in Zimbabwe in September 2020. But sources close to the family said Nqakula's resignation was not linked to the fallout between his wife and Ramaphosa, saying the former safety and security minister had taken ill.
The Couple Had Only One Child – Chumani Nqakula
Nosiviwe Mapisa Nqakula and her husband had one child together. He was named Chumani Nqakula. Their son had a memorable childhood as an only child. His parents gave him the best life could offer and were always there for him. Sadly, his date of birth and other details about his personal life and educational background is not available for public consumption. His parents haven't shared information about his birth and life before his tragic death.
Sadly, Chumani was Murdered In 2015
Tragedy struck in the Nosiviwe Mapisa Nqakula's family in October 2015 when their only offspring was tragically murdered by his close friend named Carlos Higuera. The young man is said to be in his 20s when his life was cut short. Reports have it that Nosiviwe's son and his friend fought at a house in Bezuidenhout Valley, which led to Higuera stabbing him multiple times. He died on the same day.
The young man was declared unfit to stand for trial after he spent six months at Sterkfontein, where his mental state was assessed by psychiatrists. It was concluded that Carlos had a mental condition that made him unable to realize the wrongfulness of his actions. There was also a report that drug was involved, but Nosiviwe has always insisted that no drug was found on the crime scene and that her son was not on drugs, neither was he a drug addict.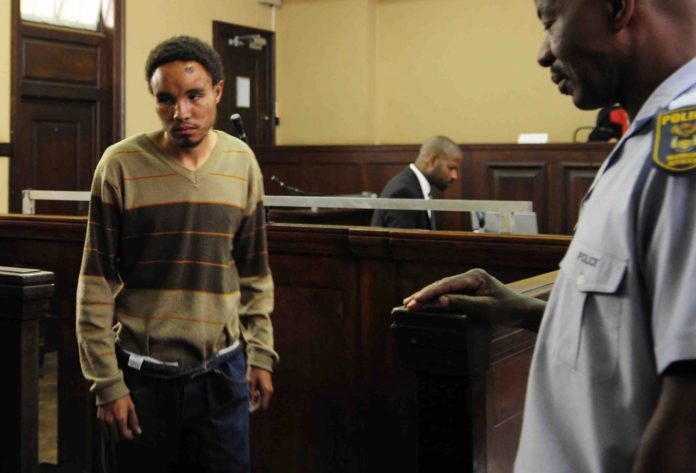 Mapisa-Nqakula, who was abroad on official duty on the day of the incident, has repeatedly called for justice to be served in her son's murder case. She said that even though she wouldn't want the murderer to rot in jail, being a young man, it would be fair for him to bear the consequences of his actions. She stated that Higuera was close to her family as he grew up around the Nqakulas, adding that her son was the person that babysat Carlos. Chumani has long been buried, but his murder case is still in court.