Nompilo Maphumulo (born 3 May 1982) is a South African actress, dancer, singer, motivational speaker, and voice-over artist who is best known for her role on the popular South African soap opera, Uzalo.
Nompilo Maphumulo is one of those actors who brighten people's moods each time they appear on the TV screen. This beautiful screen diva is an industry darling for a reason – she is talented, charming, and also has an impressive number of devoted fans on her side. Her unique acting skill is one thing that makes her outstanding among her contemporaries and it keeps improving from time to time.
Maphumulo broke through to the mainstream through her character 'Nosipho Xulu' on Uzalo. She is one of the most likable actors in the television show, and it's all because of her brilliant performance and ability to flow with other actors. In addition to acting, she is also a dancer, voice-over artist, and singer.
Summary of Nompilo Maphumulo's Biography
Full name: Nompilo Maphumulo
Nickname: Nosipho
Gender: Female
Date of birth: May 3, 1982
Place of Birth: KwaMashu, South Africa
Nompilo Maphumulo's Age: 41 Years Old

Tribe: Zulu
Ethnicity: Black
Nationality: South African
Zodiac Sign: Taurus
Sexual Orientation: Straight
Marital Status: Unmarried
Nompilo Maphumulo's Children: 2
Famous for: Her role in Uzalo
Nompilo Maphumulo's Instagram: therealnompilo
Nompilo Maphumulo Hails From KwaMashu, South Africa
KwaMashu is a popular town in Durban. The actress was born in the city on May 3, 1982. Though popularly known as Nosipho Xulu, the actress's real name is Nomphilo Maphumulo. She is a high school graduate, but she didn't go to college due to her parents' financial condition. Just like the average South African, little Nompilo Maphumulo experienced a difficult childhood growing up with her low-income earning parents.
It wasn't easy for the young girl with a billion dreams, especially each time she mentioned what she intended to be in the future. Like most traditional African parents, Maphumulo's parents only saw education as the only key to success and were not supportive of her venturing into acting at that time.
Though the actress enjoys the thrills and glamour that come with being a superstar, she has always been secretive about most happenings within her family. This explains why there is no information about the actress's family members and background.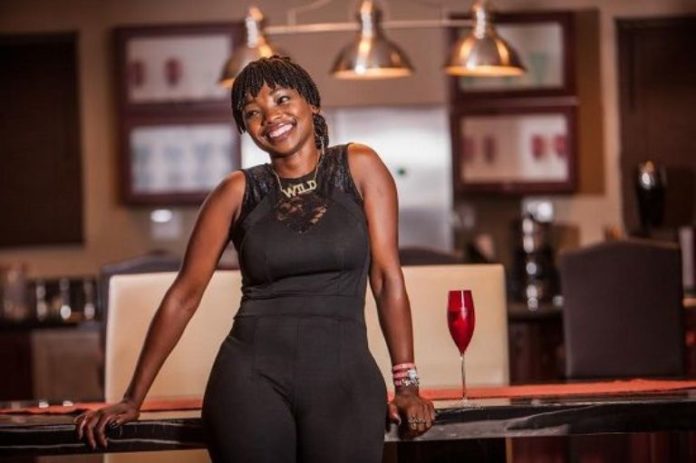 The Actress Moved To The City At A Young Age For Greener Pastures
Maphumulo left her hometown to source for jobs in the city at a very young age. Her main aim of relocating to the city was to relieve her financially-struggling parents of their parental duties and also lighten their burdens. The actress was hired by several establishments after she finally got to the city, but the jobs were not as satisfying as her dream career – acting.
Nompilo first worked as a waitress and later as a telesales agent in a call center, but her passion kept calling her until she finally enrolled at the KwaMashu Community Advancement Projects (KCAP) to have sound knowledge in the act of performing arts, acting and how to use her natural talent to create opportunities for herself.
Fortunately for the actress, her goals at KCAP turned out successful as she was among the diverse talents that made it to the South African movie industry.
https://www.instagram.com/p/CFgr8dHl1eE/
Her Love For Acting Began In Her KwaMashu Community
The outspoken actress once disclosed that she developed a keen interest in stage performance during her days in her hometown. Then, she used to sneak out to watch her peers' performances, and how they entertained the audience with their talent. So, for the actress, the art of acting was more of a passion at first than acting for money.
It is something she has always wanted to do. Today, Nompilo is not only a fast-rising actress, but she has also delved into music, voice-over art, MCing, and public speaking.
Nompilo Maphumulo Rose To Prominence Through Her Uzalo Role
The KwaMushu native was thrust into the spotlight in the year 2015 when she began starring in the soap opera, Uzalo. It is not known exactly how she managed to bag the role, but one clear thing is that she is a super-talented actor who stands a big chance of winning international roles.
Her character on the show, Nosipho, is Ayanda's sister and the daughter of Mangcobo (played by Dawn Thandeka King) and Muzi. She dated Ayanda, Zweli, Thulani, and Njeza in the show. Her character kept finding herself in strange places while receiving a Sangoma calling.
'Ngizom'jola uThulane' 🙌🏿🔥 Give the people what they want @NK_Maphumulo Gabhadiyakazi ✊🏿#Uzalo coming up at 8.30pm followed by #Viu Quiz after the show on uzalo_sabc1 Twitter. #UzaloIsBackOnViu pic.twitter.com/TGrtv1HAaK

— Uzalo- Mon – Fri 8:30pm (@Uzalo_SABC1) July 23, 2020
The actress is a fan favorite both on the show and across social media platforms, even though she has been criticized on several occasions for revealing her sensitive body parts in most of her online photos.
I'm not sure if I'll forgive @Uzalo_SABC1 for not stretching the talent that is Nompilo Maphumulo to it's fullest extent. This woman is a beast ❤🎬🔥 and yet the script keeps hitting side ways. #Uzalo pic.twitter.com/baeEoxceNN

— Bekithemba Zulu 🇿🇦 (@BekithembaZ) July 8, 2020
Asides Uzalo, she has made appearances in notable projects such as The Serpent's (Woman), The Weeping Candle (as Macebi), Madame, Sugar Daddies (as Thandeka), The Legend Will Never Die (as Commander), as well as President Musical (Ensamble).
Her Music Career Is Fast-Growing
Nompilo is not only blessed with acting talent, but she has an amazing voice that will soon take her places if she devotes more time and energy to making music. The budding singer has one single under her belt already, and we can't wait to see her drop more in no distant time. The title of her single is "Sebenzel' Imali". The track is well-known among most South African music lovers, especially in her local KwaMashu community.
Nompilo may likely overtake most of her peers in the industry in no distant time if she keeps pushing her career to the frontline. It's not clear if she has plans of releasing more jams and working with notable singers on future projects. But wait, who wouldn't?
A Look Maphumulo's Professional Career
She has starred in notable projects such as The Serpent's, The Weeping Candle, Madame, Sugar Daddies, The Legend Will Never Die, President Musical.
Her breakthrough, however, came in 2015 after she joined the cast of Uzalo.
Besides acting, she is a motivational speaker, voice-over artist, and singer.
Nompilo has released one single titled: "Sebenzel' Imali".
Nompilo Maphumulo Has A Man In Her Life
Maphumulo doesn't belong to the league of celebrities who keep a low profile on their relationships and love life – she loves showing off her man to whoever that cares. The actress is deeply in love with a man in the South African entertainment industry called Sandile Dladla.
https://www.instagram.com/p/CFgouAeFkyW/
Not much is known about the actress's bae. However, we gathered that he is a movie producer and director. Nompilo seems to be happy with her relationship with Dladla as she often posts pictures of herself and her man having lovely moments. The couple is not officially married yet.
Nompilo Maphumalo is a proud mother of two lovely children named Nosfundo and Neliswa.
https://www.instagram.com/p/B62-wOplOQj/?utm_source=ig_embed&utm_campaign=loading