Nhlanhla Nciza is a South African singer and member of the award-winning South African music group, Mafikizolo. She is well known for her over-the-roof fashion sense, and the combination of her amazing voice and great fashion sense has earned her a large fan base. Another part of Nhlanhla Nciza's life that has brought her to the limelight is her marriage to Thembinkosi Nciza, an ANC politician.
Nhlanhla Nciza's Biography Summary
Full Name: Nhlanhla Nciza
Gender: Female
Date of Birth: March 15, 1978
Nhlanhla Nciza's Age: 45 years old
Ethnicity: Black
Nationality: South African
Zodiac Sign: Pisces
Sexual Orientation: Straight
Religion: Christianity
Marital Status: Divorced
Nhlanhla Nciza's Ex-Husband: Thembinkosi Nciza
Nhlanhla Nciza's Children: 3
Famous for: Being a member of the Mafikizolo music group and the wife of Thembinkosi Nciza
Nhlanhla Nciza's Instagram: @nhlanhla_nciza
What Is Nhlanhla Nciza's Age?
Nhlanhla Nciza is currently 45 years old. She was born on March 15, 1978. However, she keeps a good part of her early life away from the public. Although she has been in the limelight for over 20 years, not much is known about her children. We do not have information about who her parents are and whether or not she has siblings.
Details about her academic background are also not available to the public. But for a lady who speaks and dresses so well, it would be expected that she should at least have some sort of formal education.
Nhlanhla is the Other Half of the Award-Winning Mafikizolo Duo
If you are one of the fans of the Mafikizolo music group, then you should know Nhlanhla Nciza. She is the lead singer and also a pioneer member of the group. The group was founded in 1996 but came to the limelight in 1997 with their debut eponymous album "Mafikizolo."
She rode on that wave to the limelight, and since 1997, she has remained famous and has become – alongside her music partner, Theo Kgosinkwe – one of South Africa's best music export. Since their debut album, the group has released so many albums, including "Music Revolution" (1999) and "Gate Crashers" (2000). Originally founded as a trio, the group was made up of Theo Kgosinkwe, Tebogo Benedict Madingoane, and Nhlanhla Nciza – until 2004.
Her Music Group Faced a Tragedy in 2004
In 2004, the Mafikizolo music group faced one of its biggest tragedies. On February 14, 2004, Nciza and Kgosinkwe were greeted with the news of the death of Madingoane, the other member of the trio.
It was reported that Tebogo Madingoane was killed by a driver in what the police described as 'road rage' after they got into an argument. The incident occurred somewhere in Soweto, just outside Johannesburg. As sad as it was, the group forged ahead as a duo, released more albums, and has since won several awards within and outside South Africa.
Mafikizolo Took Hiatus From Music Production In 2009
Mafikizolo continued to wax strong, releasing songs and albums before going on a hiatus in 2009. The exact reason for their break was not made known, and fans wondered if they had seen the last of the Afro-pop group. Thankfully, this break also did not bring about the end of the group as, after four years of hiatus, they finally made a big come back.
In 2013, they released their first album in four years, titled "Reunited." Besides announcing their comeback, the album also celebrated their 20 years in the South African music industry. It was as though South Africa had missed them so much as the album became an instant hit with songs like Khona, which featured Uhuru becoming a hit track.
Nhlanhla Nciza And Mafikizolo Have Received Several Awards
As mentioned earlier, the release of their eighth studio album "Reunited," with the hit-track Khona, was met with so much acclaim. The album would scoop three awards at the 2014 South African Music Awards (20th SAMA), while the group bagged eight awards. The award includes Record of the Year, Album of the Year, Duo/Group of the Year, Best Selling Full Track Download, and Best Pop Album.
Mafikizolo has not just released critically acclaimed albums and hit songs, but they have also been recognized for their work. In 2018, they won 3 of the 4 categories they were nominated in the 24th SAMA. The awards include Duo or Group of the Year, Best Afro-pop album, and Best Engineered Album.
Nhlanhla Also Has Her Solo Career
Aside from singing as a part of Mafikizolo, Nhlanhla also has a solo career. She has released up to two solo albums titled "Inguquko" and "Lingcinga Zam." Here is a list of some of her songs and albums as a part of Mafikizolo:
O Tswa Kae
Mas'thokoze
Don't Go
Love Potion
Khona
Sendekera
Emlanjeni
Mazuva Akanaka
Loot
We Are More
Does Nhlanhla Nciza Have A Brand For African Dresses?
Her amazing dress sense has made fans ask if she has a brand for African dresses, and the answer is yes. Nhlanhla Nciza is the founder of the chic fashion brand NN Vintage. The kind of outfits she wears speaks volumes of what to expect from her brand.
Writing about Nhlanhla Nciza and failing to mention that she has a top-notch fashion sense would make her bio incomplete. One thing that has attracted fans to Nhlanhla is the beautiful way she blends African fabric with modern fashion designs.
Who Was Nhlanhla Nciza's Husband?
Nhlanhla Nciza used to be married to Thembinkosi Nciza, popularly known as TK Nciza, and their union was blissful for about 15 years before it ended. She met TK Nciza in the 1990s and wasn't particularly keen on him at the time because he was not exactly her type of man. However, after much persistence from him, she finally fell in love and accepted to date him.
By 2004, they had exchanged marital vows with each other. They kept their union as much as possible away from the public, but from the pictures on social media, you could tell it was a happy family.
Her Marriage Ground To A Halt After 15 Years
After 15 years of marriage, Nhlanhla Nciza surprised everyone when she announced that she would be divorcing her husband on social media. In the post, she shared a picture of herself and Thembinkosi Nciza, appreciated him for giving her boys, and thanked everyone who supported their family.
In Nhlanhla's announcement, she mentioned that the divorce was peaceful. But it was soon discovered that the reason for their divorce was infidelity. There were rumors that her husband had been cheating on her for a while, and she had tried to overlook it, but she finally stopped trying to save the marriage as she realized it could no longer work.
Who Are Nhlanhla Nciza's Children?
The union was blessed with four children. Three boys – Nkululeko, Thamsanqua, Luvuyo – and a daughter – Zinathi. Nhlanhla lost her only daughter to the cold hands of death in 2009. And although she gushes over how blessed she is to still have her boys, the experience was a very sad one to stomach – not just for her but for the entire family.
Not much is known about her surviving children as she does not reveal so much about them to the public.
What Caused Nhlanhla Nciza's Daughter's Death?
One of the biggest losses that Nhlanhla Nciza has had to face was the loss of her only daughter on December 7, 2009, to a ghastly car accident. This may have accounted for the break she and her music group had to take in 2009.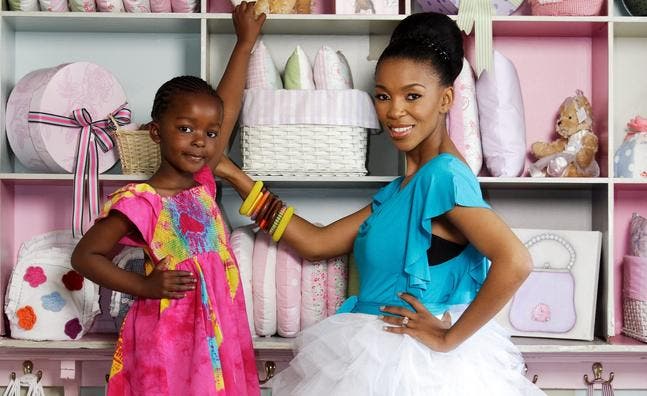 On that fateful day, Zinathi was in a car that her grandma drove. On the course of the journey, she lost control of the wheels and rammed the vehicle against a tree. The accident took place around Atlasville, Benoni. On impact with the tree, her grandma, who is hypertensive, passed out.
With the help of bystanders, Zinathi was rushed to Glynnwood Life Hospital. However, she gave up the ghost about four hours after her arrival. Thankfully, her grandmother, who also sustained injuries, recovered but blamed herself for the death of her granddaughter. 
When Was Nhlanhla Nciza's Daughter's Funeral?
The exact date of Nhlanhla's daughter's funeral is not available to the public. However, it is possible she was buried the same day she died, considering that she was only 5. Thankfully, both Nhlanhla, her mother-in-law, and the family were able to go through that phase. The birth of her last son Luvuyo helped Nhlanhla Nciza deal with the pain