Neo Matsunyane is a South African presenter, voice artist, actor, and director also famous for being the ex-husband of Connie Ferguson, the multi-talented actress and producer.
Neo Matsunyane is undoubtedly one of the most respected veterans in the South African movie industry. The television personality has built quite an enviable resume, as he has worked as a movie director, actor, and voiceover artist. Having worked for nearly 40 years in the industry, Neo has come to be known for his direct or indirect involvement in South African classics like 7 De Laan, Kelebone, Mzansi, and Generations.
There is no doubt that Neo has come a long way, and although most of his fame comes from his professional achievements, he has also received public attention for his romantic life, particularly his fleeting marriage to fellow industry veteran Connie Ferguson. Now, this might come as a bit of a surprise because Connie herself was in a solid 20-year marriage with Botswanan actor Shona Ferguson before his death in 2021. Still, Neo Matsunyane was Connie Ferguson's first husband.

Summary of Neo Matsunyane's Biography
Full Name: Neo M. Matsunyane
Gender: Male
Date of Birth: January 17, 1967
Neo Matsunyane's Age: 56 years old
Ethnicity: Setswana
Nationality: South African
Zodiac Sign: Capricorn
Sexual Orientation: Straight
Education/Schools Attended: Kebalepile High School, School of Broadcasting, Pretoria Technikon, Hollywood Film Institute
Marital Status: Divorced
Neo Matsunyane's Ex-Wife: Connie Ferguson
Neo Matsunyane's Children: Momo and Lesedi Matsunyane (daughters)
Siblings: Kgomotso Matsunyane (sister)
Neo Matsunyane's Net Worth: $2 million
Famous For: Being a movie director, actor, television host, and voiceover actor
Neo Matsunyane's Instagram: @neomm17
Neo Matsunyane Was Born 56 Years Ago in Johannesburg
Neo Matsunyane was born in the South African capital of Johannesburg on January 17, 1967. Unsurprising for someone born in this era, very little is known about Matsunyane's childhood or parental background. He grew up in Johannesburg with his elder sister, Kgomotso. However, the future actor is a native of the Tswana ethnic group and speaks English, Afrikaans, SiSwati, Xhosa, Zulu, and Sotho, and his mother tongue Setswana.
There is no information available about his parents and what they did in terms of occupation. But although not much is known about Neo's parents, it seems they loved education and spared no expense in ensuring their son got access to the very best of it. First, Neo attended the Kebalepile High School in Mafikeng, matriculating in 1983.
Then he got admitted into the School of Broadcasting and received his diploma in 1991. Not up to three years after that, in 1994, Neo decided to take up a SABC-organized director's course in collaboration with Bateleur Films, taught by the late Mr. John Rogers himself. He completed the course in seven months, and by mid-1995, he became a certified movie director.
Not done with learning the craft he was about to embark on, Matsunyane took two extra courses on Script Analysis at the Pretoria Technikon and another at the Hollywood Film Institute, a course taught by Dov Simens. His educational pursuits explain why he is seemingly very excellent at everything he has put his touch into.
Neo and Connie Got Married in the Early Nineties, After Dating for a Couple of Years
Looking at both parties now, it is a bit difficult to picture them together, but their history together cannot be faked. The two were a serious couple in the late eighties to the early nineties and were believed to have met sometime in the course of their work as actors. We cannot say exactly when they began dating.
Still, information received shows that Neo and Connie were in a romantic relationship for a few years before they officially got married. They eventually tied the knot in 1993, just a year before Connie made her acting debut as Karabo Moroka in Generations in 1994, which she played for 16 years. Their union was blessed with one daughter, Lesedi Matsunyane, born in late 1992, the year before her parents got married.
Who is Connie Ferguson, Neo Matsunyane's Ex-Wife?
The name Connie Ferguson rings a loud bell in South African movie circles. The actress has been dubbed 'Queen of Local Content' and is one of the country's most successful females in the industry. Although we cannot peg Connie as an ordinary woman, there was a time when she too was an unknown in the movie industry and had to work her way up.
The businesswoman first shot to the limelight in the early nineties after appearing as Karabo Moroka in the soap opera Generations. Since then, she has appeared on several TV shows like 'Late Night News with Connie Ferguson,' 'Rockville,' 'The Wild,' and the Mzansi Magic production, 'The Queen,' among others.
A very ambitious woman, Connie Ferguson has featured in advertisements for top-notch brands like Vaseline, Ultramel Custard, and Ellerines and has appeared on the cover of many illustrious magazines, including Forbes Africa. Connie was a force, even in those days, and was named one of Cosmopolitan Magazine's Top 10 Most Beautiful Women in 1993.
Now Connie has risen from being an actress to being a movie producer and is relentlessly building a massive business empire for herself. Her movie production company, Ferguson Films, which she founded with her now late husband, Shona Ferguson, is one of the companies that have repackaged local drama content into stunning visual spectacles.
Productions like 'The Queen,' 'The Throne,' and 'Igazi' have stepped out of the regular mold of South African soap dramas, bringing with them a breath of fresh air to the industry. Close to three decades after her debut, Connie Ferguson remains a very formidable force in the South African movie sphere, as she has continued to stay relevant, reinventing herself as needed.
What Is Neo Matsunyane's Age Compared to His Ex-wife's, Connie Ferguson?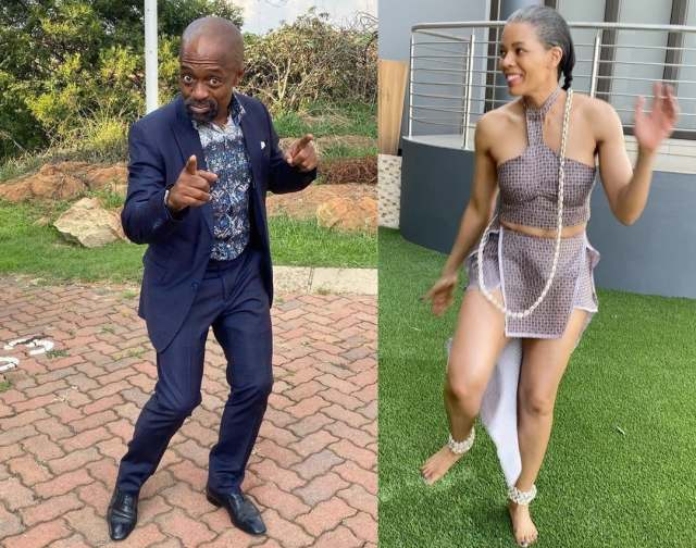 Connie Ferguson (née Masilo) has been a recurring theme in Neo Matsunyane's life, and by now, you already know she was his first wife. This would come as a rather unpopular thought to so many young South African fans, largely because she is best known today for her relationship with her late husband, Shona Ferguson.
The Botswana-South African actress, businesswoman, and movie producer has been active since the early nineties, with a career that has lasted nearly 30 years in the industry. Connie was born on June 10, 1970, and is currently 52 years old, making her three years younger than her ex-husband.
What Led to Neo Matsunyane's Wife Divorcing Him?
While it lasted, no one saw the kind of end that befell Neo and Connie's marital union. This was because they seemed good together. However, even though they looked happy and stable to the rest of the world, it wasn't the case for the parties directly involved. When the marriage eventually came crashing down after just five years, speculations were set off as lovers of the two wondered why their current favorite couple was getting divorced.
Well, it was alleged that the main reason for the split was infidelity on the part of Connie. Apparently, the Generations starlet had been having an affair with Generations co-star Buyile Mdladla before she was found out. It was also rumored that Neo had confronted the other man with a gun in the SABC parking lot.
However, this was never confirmed by anyone other than supposed witnesses. While neither Connie nor Neo ever confirmed these allegations, it mattered very little as the marriage broke down in 1998. Connie went on to wed Shona Ferguson, whom she was married to for nearly 20 years, before his death in 2021.
Does Neo Matsunyane Have Children?
The Mzansi producer is a proud father of two daughters named Momo Matsunyane, from a premarital relationship with a woman only known as Penny, and Lesedi Matsunyane, from his infamous marriage to superstar South African content maker Connie Ferguson.
Meet Momo Matsunyane, Neo Matsunyane's First Daughter
Name: Momo Matsunyane
Date of Birth: July 30, 1988
Momo Matsunyane's Age: 52 years old
Gender: Female
Occupation: Actress
Momo Matsunyane's Instagram: @momomatsunyane
Kgomotso Matsunyane was born on July 30, 1988, in Johannesburg, South Africa. While everyone knows she is the daughter of the famous movie producer, Neo Matsunyane, the only known identity of her mother is her first name, "Penny." Kgomotso was fondly named after Neo's sister, who is also a radio presenter, television presenter, and movie director, well known in the South African show business.
Momo is best known for her appearances in shows like Chin Up! and the SABC1 series Dream World where she played a character named Neli. The show was an adaptation of the Shakespeare play, A Midsummer Night's Dream, but set in South Africa instead.
Neo's first daughter also played the role of Heather in Kuyini Ukwazi, an episode of the e.tv anthology series, Ekasi: Our Stories in 2010. Her other appearances include the shows, Karektas season 2, Kota Life Crisis as Lydia, and Mamello as Teresa.
Lesedi Matsunyane is Neo's Second Daughter
Name: Lesedi Matsunyane
Date of Birth: December 31, 1992
Lesedi Matsunyane's Age: 30 years old
Gender: Female
Occupation: Actress
Lesedi Matsunyane's Instagram: @sediimatsunyane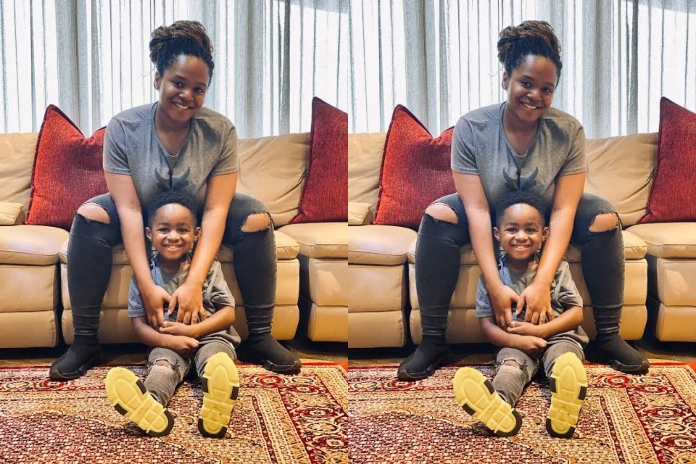 Lesedi Matsunyane was born while the actor was still in a relationship with Connie Ferguson. She was born on December 31, 1992, a year before her parents got married. Lesedi unsurprisingly took after her parents, as she decided to become an actress, like everyone in her family.
She made her debut appearance on the popular soapie series, The Queen, where she featured alongside her mother. Although not as accomplished as her half-sister, it looks like Lesedi has already won the hearts of many soapie lovers owing to her performance in that series alone. She is currently the proud mother of a young son named Ronewa.
Neo Matsunyane's Net Worth is Built on a Multi-Million Dollar Empire
Neo Matsunyane's net worth is over $2 million. The industry legend is worth over $2 million, which he has earned from his various ventures as an actor, movie director, and voiceover artist. If you thought Neo Matsunyane's educational background was impressive, then you would be blown away by all he has managed to achieve in his divergent career.
He is mainly recognized for his lead role on the SABC2 television series, Kelebone in 1998. Neo has also anchored some popular game shows like Doors and Ho Taka and the quiz shows, Motsamai and Bop Shop.
His television presenting skills were not only reserved for entertainment shows as he also hosted educational shows like The Toasty Show, Turn on to English, and Science Club. When it comes to movies, Matsunyane is just as accomplished as in other aspects of his career. He has so far appeared in movies like:
Red Scorpion
Oh Shucks…Here Comes UNTAG!
Wheels & Deals
Vusi the Voter
Apart from Kelebone, Neo Matsunyane has starred in the following South African television soap series, including:
Maitemogelo
On the Right Track
Getting It Together
Class of '92
Kgweetsa
Mmalonya I and II
Some of the shows where he made notable cameo appearances include:
Desert Diners
Generations
African Skies
Going Up
Rhodes
Ke Nyala Mang
Matswakabele I, II, and III
Grondbaronne
Soul Buddyz IV
Usindiso
The famous movie director has made advertisement appearances for Standard Bank, SAB, SABC, Sasol, and Edgars, owing to his expertise in doing voiceovers. Having virtually done it all, he decided to venture into movie directing and made his debut in 1994, after directing three episodes of Young Vision, an SABC1 youth drama series.
With all his efforts in the industry, the die-hard South Africa director was finally recognized in 2006 as a director and producer, when he received his first nomination for 'Best Director' for his contributions to the SABC1 drama series, Mzansi.
Is Neo Matsunyane Dating Anyone Now?
While his ex-wife went on to experience love again, much to the delight of the Mzansi people, Neo's love life faded into the background. Whether this was deliberate or not is another matter entirely, but the fact remains that not much has been heard about Neo regarding any emotional involvement with women.
Although we don't know if he is truly unattached or just low-key about his romances, we do know that the veteran movie director never remarried after his split from Connie. This might mean he never truly recovered from losing his marriage or that we may be seeing a change in his relationship status in the coming days…fingers are crossed!