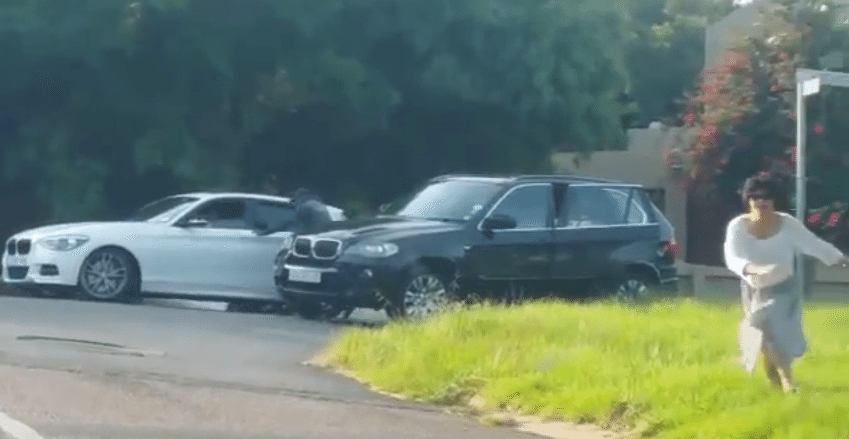 Robbery has taken another dimension in South Africa since hoodlums can now dress up as law enforcement agents and dupe people of their hard earned money and property. Rubenstein Drive, Moreleta Park recently saw a case of attempted hijacking and the eye witness recorded the distasteful event on her mobile phone which she shared on YouTube.
From the video, the criminals were in a white BMW hatchback and were posing as police officers in official police uniforms. They however were coercing both the driver and his passenger out of a black BMW X5 SUV as if they had actually committed a crime and were about to be either searched or arrested.
The driver however seemed to catch up with the plan faster than they thought as a struggle ensued between them. After a brief struggle between the driver and the hijackers, he was forced to enter the white BMW car while one of the hijackers gained access into the driver's seat of the black X5 they intended to hijack. However, the driver of the black X5 managed to escape from the white BMW where they had wanted to stuff him.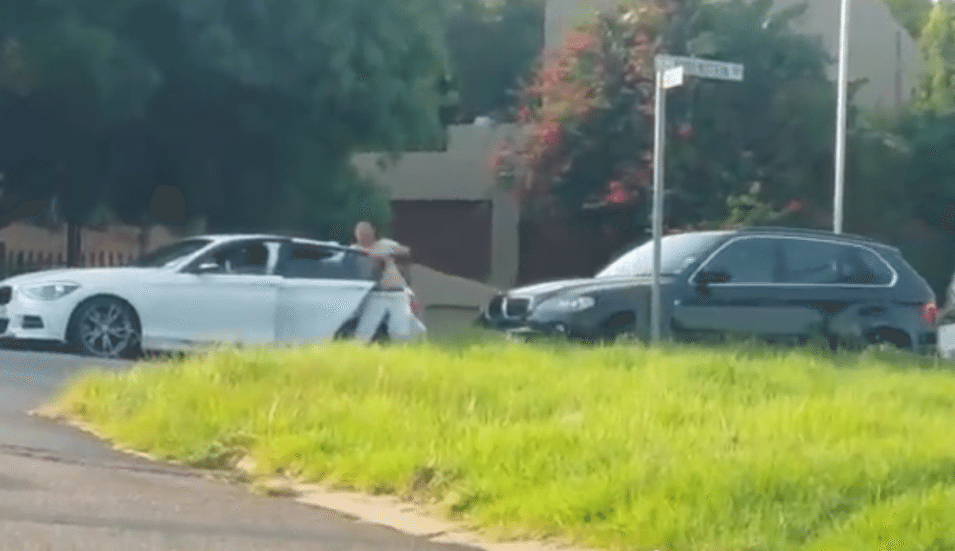 According to the police spokesperson; Dave Miller, the hijack was unsuccessful and the culprits fired 2 shots as they were fleeing from the scene however, no injuries were reported.
[youtube_video video_id="0JUU5PKJu-8"]
Paramedics nevertheless, attended to an eyewitness who was at the scene and was treated for shock according to Netcare 911 spokesperson; Santi Steinmann.
See Also: Latest Salaries of Top South African Politicians Revealed
In Tembisa, an abandoned vehicle believe to be from the not so successful hijacking was later retrieved not long after the robbers fled the scene.
Other items recovered from the vehicle included police bulletproof vests, two R5 rifles, reflector jackets and a blue light. These are believed to be a part of the collection of items which the robbers use on a daily basis to dress like law enforcement officials and to dupe people of their cars.
At a time when criminals have access to every material that would help them disguise as official police men on duty, what chance does the public have of staying safe? Let us know what you think on our Facebook page.
Recommended: 
Inside the 1000 Year Old South African Tree with a Fitted Pub
See How Much South African Soapie Actors and Actresses Get Paid
8 Terrifying Things South Africans Have Found in their Packaged Food