MTN South Africa is a multinational mobile telecommunication company that operates in the country as a member of the MTN Group Limited. With its headquarters situated in Johannesburg, South Africa, the company has since become the largest network provider in Africa and the eighth largest in the world.
Although the company began as an African-based telecommunication company that serves to provide cellular and internet access to African Countries; nevertheless, it has spread its services and operations to other parts of the world outside Africa.
Starting in South Africa, MTN can today be found in twenty-two countries across Africa and the Middle East. It can be found in countries including South Africa, Kenya, Nigeria, Cameroon, Liberia, Ghana, Syria, and Cyprus. The network has over 232 million people it is connecting across these areas of its coverage.
APN and Internet Settings for MTN South Africa
If you are in South Africa and have an MTN data bundle without a working APN setting, your device won't get connected to the internet. If you are unable to get the automatic APN configuration on your device, don't be worried about it. Follow the steps below to fix it yourself manually.
APN: Internet
Username: (leave it blank)
Password: (leave it blank)
MTN GPRS
APN: myMTN
Username: mtnwap
Password: mtnwap
MTN MMS
APN: myMTN
Username: mtnmms
Password: mtnmms
MMSC: http://mms.mtn.co.za/mms/wapenc
MMS Proxy: 196.011.240.241
MMS Port: 8080
See Also: Tired of Politics? Download These Apps
MTN Whatsapp Plans
For days when your money is limited, you can consider the following Whatsapp plans for staying in touch with those important contacts on Whatsapp.
Whatsapp Daily Bundle — 50MB — R2
3 Days Whatsapp Bundle — 100MB — R5
Whatsapp Weekly Bundle — 250MB — R10
Whatsapp 20 Days Bundle — 1GB — R30
MTN Special Deals and Other Services
To its moderate call tariffs and abundant data packages, the network provides various services, package, and deals for its customers and subscribers. Such include the MTN cell phone deals which are available on the network's site. You can find small phones as well as large and expensive ones.
More so, the network has what is called the MTN Upgrade for its customers. This is provided for customers who are MTN Contract customers. Once you join the network as a contract customer and stays on for 21 months, you can upgrade his phone and contract, which will be due for renewal in 24 months.
Upgrading the MTN contract deals will ensure that one gets a new cell phone of one's choice on the network's new value-based price plans. Eligibility for upgrading can be ascertained on the network's site, where one can as well see other MTN promotions.
MTN news and updates about various MTN services and offers can be gotten on its site; www.mtn.co.za or through MTN direct customer care lines.
History of MTN South Africa and How It Came About?
The history of MTN South Africa is as well the history of MTN world over. The company began in 1994, in South Africa and named M-Cell. However, in the year 2002, the company changed its name to MTN, meaning Mobile Telephone Network.
The giant telecommunication network has sustained its growth in the country as being the second-largest, only after Vodacom. In 2011 it was able to increase its 2G coverage to over 98% of the country through increasing its infrastructure in the country.
Also, the network has been able to grow from voice services to internet protocol, hence ensuring improved and diverse service supply. By the end of 2012, MTN had launched the Long Term Evolution (LTE) in Gauteng. This was soon to expand to cover other parts of the country.
In 2015, MTN South Africa recorded a 9.3% subscriber growth as well as a 7.5% growth in service revenue. The customer growth of the company was driven by new prepaid customers. Its customer base was placed at 54.4 million subscribers, and its general revenue was up by 2.9%.  Its data revenue is seen as the driver, going up by 37.2% and contributing 31.7% to the total revenue.
With its shares listed on the JSE, MTN shares are open to the public, as well as other corporate bodies.
What Services Do They Provide?
MTN provides both products and services to its customers. Some of the services provided by the company are in the form of internet services, SMS and call services, as well as, other value-added services.
Their internet services are provided through the MTN data, which can be used for browsing or one may decide to use one's main account. The browsing service is supported by its various network services such as GPRS, 2G, 3G, and 4G.
For one to get more information on the services provided by the network, you can visit MTN online and MTN Customer. More so, MTN stores and MTN shops are as well available in all parts of the country for direct assistance.
MTN South Africa has various tariff plans, Xtra Time, Magic Voice, Voicemail, CallBack, and Caller Notify, as part of its call and voice mail services. Its messaging services include Sms, Imail, Faxmail, and Blackberry messaging.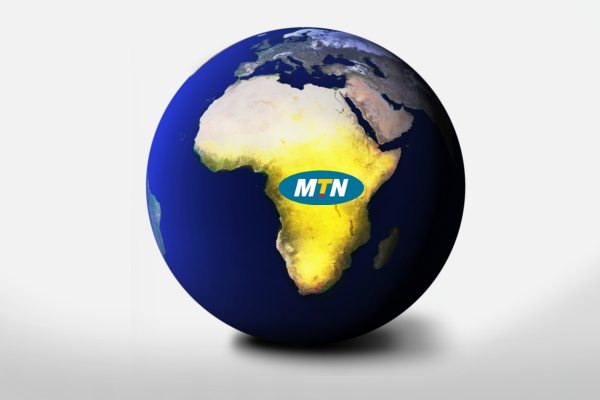 The network has the prepaid and postpaid MTN contracts. It as well provides personal services and business services known as the MTN Business. MTN Business partners and provides assistance to SMEs, Corporate Businesses, as well as public companies. Services it provides to SMEs include connection services, business building, managing business, and value-added services as well as providing advice.
For corporate bodies and public sectors, it provides connection services, communication services, and collaboration services. The company which won the Most Admired and the Most Valuable African brand in 2015, has contributed through sponsorship of CAF Champions League, Rugby, and other sporting events, both in Africa and beyond.
How to Contact MTN South Africa Customer Care
Whether you are a prepaid or postpaid customer and you wish to speak with an MTN South Africa customer care representative, follow the following steps:
For Free assistance 24/7, dial 135 from any MTN number
Using another network or phone, dial 083 135
You can also send email to [email protected]
General Website: www.mtn.com (through the site one can access the MTN login page for personal activities and to manage one's line).