Lindiwe Zulu (born 21 April 1958) is a 65-year-old South African politician who currently serves as South Africa's Minister of Social Development. She attended St. Theresa's and Mjingo schools before moving on to the Swaziland Cooperative Development College in Ezulwini.
As South Africa begins the arduous task of rebuilding after the widespread lootings and riots that greeted Jacob Zuma's imprisonment, one minister whose portfolio will prove critical in the whole process is Lindiwe Zulu. A battle-hardened activist whose days in the trenches stretch right back to South Africa's fight for independence, Zulu is a trained communicator who has supplied her expertise to the African National Congress in various capacities.
She has since been appointed to various positions in government, enjoying a distinguished career spanning decades. While most political office holders usually have to contend with one controversy or the other, Zulu's time in the public sphere has been relatively uneventful, save for a few allegations which were quickly proven to be untrue.
Summary of Lindiwe Zulu's Biography
Full name: Lindiwe Daphney Zulu
Gender: Female
Date of birth: 21 April 1958
Place of Birth: Mpumalanga, South Africa
Lindiwe Zulu's Age: 65 Years Old
Ethnicity: African
Nationality: South African
Zodiac Sign: Taurus
Sexual Orientation: Straight
Marital Status: Married
Lindiwe Zulu's Husband: Kgositsile Itholeng
Lindiwe Zulu's Children:

Boitumelo Itholeng, Phindile Zulu

Famous for: Her political career
Twitter: @LindiweZulu6
Lindiwe Zulu Began Her Activism at an Early Age and Was Exiled in Mozambique
It can be rightly said that Lindiwe Zulu joined politics in her teens. Born in Nhlazatshe in present-day Mpumalanga in the year 1958, Lindiwe Zulu came into this world at a time when South Africa was firmly under the grip of apartheid. Her entire village got burnt as a result of injustice and this left her family homeless. They, therefore, sought a new home and it was in the course of this that they moved to Swaziland where Lindiwe Zulu and her siblings would grow up.
All these circumstances greatly impacted the young Lindiwe Zulu and she was therefore quite politically aware and involved. Her political impetus further grew after the 1976 student uprising back in her motherland. Several young South Africans fled the country to avoid prosecution and some of them landed in Swaziland. Zulu exchanged ideas with them and the zeal to fight for her country burned in her heart. She joined the African National Congress in the late 70s and went into exile in Mozambique.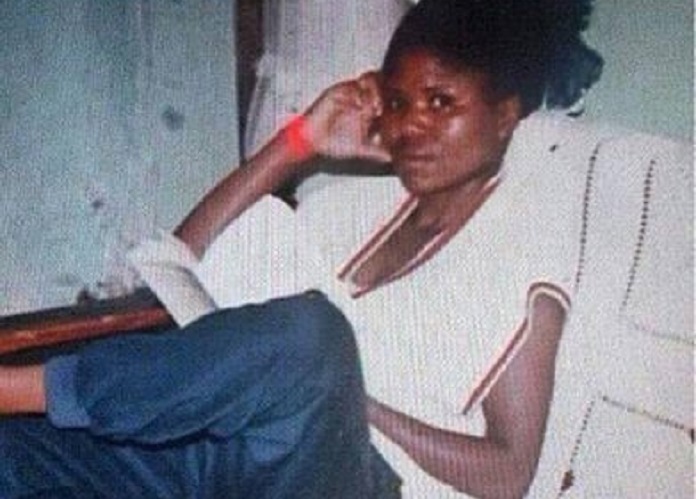 She Spent Seven Years Studying Journalism in the Russian Federation
Lindiwe Zulu studied journalism in school. This was however not her initial plan. As earlier stated, after interacting with South African students who escaped to Swaziland, she made up her mind to join efforts aimed at gaining independence for her country. She left for Mozambique where she met high-ranking ANC members such as Moses Mabhida and Jacob Zuma. Zulu's initial plan was to join the armed wing of the ANC, known as uMkhonto we Sizwe, but the likes of Mabhida advised her otherwise.
They informed her that the most important thing a liberated South Africa will need is educated young minds and encouraged her to go to school. This advice concurred with what Zulu's grandma had always taught her about the importance of education and she enrolled in the Solomon Mahlangu Freedom College in Mazimbu, Tanzania. She spent less than a year there and was so intelligent that she gained a scholarship to study in Russia.
The next seven years would see Lindiwe Zulu obtain both a Bachelor's degree and a Master's in journalism. She also acquired an impeccable knowledge of Russian ways and headed back to Tanzania where she put her degree to good use, helping the ANC with their internal newsletters.
List of Educational Institutions Lindiwe Zulu Atended
St Theresa's and Mjingo Schools
Swaziland Cooperative Development College
Solomon Mahlangu Freedom College Tanzania
Lindiwe Zulu Held Several Communications Positions in the ANC From 1987 to 1992
Upon her return from Russia, Lindiwe Zulu first embarked on military training with Umkhonto we Sizwe before joining the Pan African Women Organisation (PAWO) as co-ordinator of their communications committee.
By 1989, she was appointed as the head of communication in the ANC's Department of Religion Affairs before going on to head the ANC Communication Office in Uganda. By this time, the 90s had arrived and South Africa was in serious negotiations to end the apartheid era.
Therefore, it was safe for activists like Lindiwe Zulu to return and she did so in 1991, taking up the position of head of communication of the ANC's Women League. From there onwards, she was elected to serve on the ANC's team of spokespersons for South Africa's first democratic election in 1994.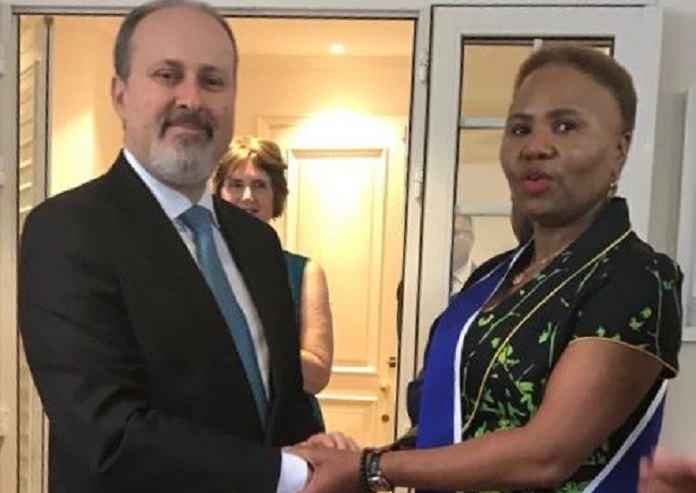 She Served as South Africa's Ambassador to Brazil From 2004 to 2009
Having spent years contributing to efforts to liberate her country, Lindiwe Zulu grew to be quite popular amongst her people and tested that popularity by contesting for a seat in the Gauteng regional legislature. This was in 1995 and she emerged victoriously. She then spent the next four years serving her people meritoriously and was even made deputy speaker of the legislature.
Following that four-year stint as a parliamentarian, Lindiwe Zulu departed the Gauteng legislature and next scored a series of prestigious appointments. She was appointed special adviser to the minister of foreign affairs from 1999 to 2001. She also served as the director for Western and Central Africa from 2001 to 2003.
In 2003, Lindiwe Zulu made a rare detour into the private sector and took up the position of the executive head of government and international relations for telecoms giants, Vodacom. She spent just a year in that position before returning to public service in 2004. This time around, she was appointed the ambassador of South Africa to the Latin American country of Brazil.
Zulu spent four and half years stationed in Brazil during which she impeccably fulfilled her responsibilities of advancing cordial relations between Brazil and her country. She also gained invaluable diplomatic experience and upon the end of her tenure, was appointed a special adviser to the president on international relations in 2009.
Lindiwe Zulu Currently Serves as South Africa's Minister of Social Development
After her stint as a presidential special adviser, Ms. Lindiwe Zulu's next appointment was as the minister of small business development. She held this position from May 2014 to May 2019 and concentrated her efforts on issues relating to strengthening institutions of governance, multiparty democracy, communication development, promoting a culture of entrepreneurship, and the economic empowerment of women and youth. This was motivated by a strong passionate belief that entrepreneurship helps to reduce poverty and bring economic growth benefits.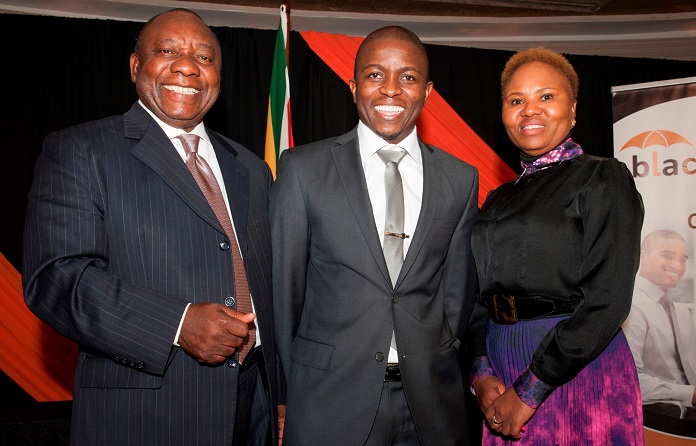 As is her trademark, Ms. Zulu did a wonderful job as the minister of small business development so much so that when a new president, Cyril Ramaphosa, came to power in 2018, she retained her ministerial role. By the next year of 2019, she was handed a new appointment as the minister of social development. Ms. Zulu retains that role and continues her lifelong vocation of service to her motherland.
Political Offices Held By Lindiwe Zulu
South Africa Ambassador to Brazil (2004 – 2008)
Presidential Adviser on International Relations (2009 – 2014)
Minister of Small Business Development (2014 -2019)
Minister of Social Development (2019 – till date)
Member ANC National Executive Committee (2009)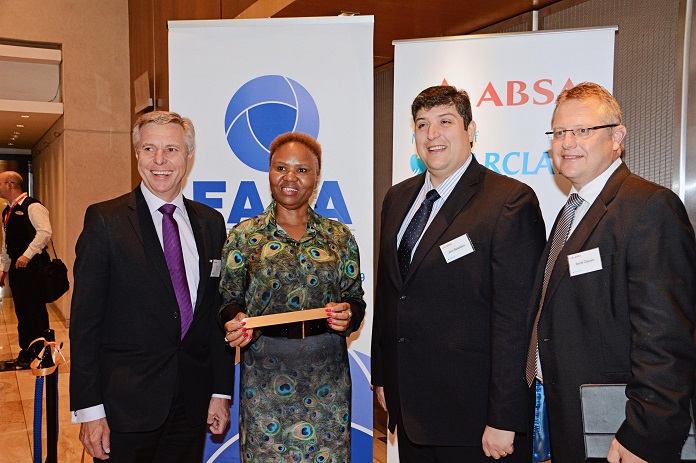 The Minister Has Faced Accusations of Improper Dealings
Lindiwe Zulu is now 65 years old and is showing no signs of departing politics anytime soon as she continues to perform her ministerial duties with vigor. She also holds additional responsibilities on the National Working Committee and the National Electoral Committee of the ruling ANC. Zulu's decades of public service is unblemished but there are some controversies. For instance, in October 2018, she was accused of having lied to parliament about the value of vehicles bought by her ministry. She denied these allegations and an investigation by a public protector found that she had been saying the truth and nothing more.
Fast forward to June 2020, Lindiwe Zulu also came under scrutiny as a result of regulations proposed by her ministry at the height of the Corvid-19 pandemic. The regulations attempted to regulate the manner in which NGOs and food reliefs operated soup kitchens or distributed food parcels and had the potential to hamper food relief to the most vulnerable. It was therefore contested in court by the opposition party, Democratic Alliance, and was struck down by the courts. The Democratic Alliance called on Ms. Zulu to resign, accusing her of not caring for people and only seeking to exchange food for political loyalty. She was able to weather the storm and retain her post.