Once a little girl who was raised in the village of Sidwadweni in Eastern Cape, Zozibini Tunzi has conquered the world of pageantry in South Africa when she was crowned Miss South Africa 2019 before going on to achieve a greater feat of winning Miss Universe, defeating 90 other women from different other countries all over the world.
All through her journey, two people that have been consistent around her are her father and mother, forming solid family support for her. While members of her family have always been around her, talks of her boyfriend haven't been made in the past, making people wonder if there is any man in her life as a boyfriend at the moment.
Quick Profile of Zozibini Tunzi
Name: Zozibini Tunzi
Date Of Birth: 18 September 1993
Place Of Birth: Tsolo, Eastern Cape, South Africa
Parents: Philiswa Nodapu and Lungisa Tunzi
Sisters: Yanga, Sibabalwe, and Ayakha
Career: Model and Beauty Queen (Miss Universe 2019)
Zozibini Tunzi's Parents Are Educators
Zozi was brought up mostly in a stable home by her parents; Philiswa Nodapu and Lungisa Tunzi both of whom are educators. They have been very much involved in her life, as well as that of her three sisters. By 2011, the marriage between her parents ended when they split, but they still ensured their family was still united.
Her mother, Philiswa Nadapu, works at Bangweni Primary School in Idutywa as the principal of the institution. She has been described as a strong woman by the Boxer Superstores in the Eastern Cape when they paid her a visit, which was led by its Regional Manager Sobs Dlima.
Her father, Lungisa Tunzi, is also an educator who works at the Department of Higher Education and Training in Pretoria. She described him as her pillar, and she's a daddy's girl. He has previously revealed how proud he is of his daughter, and how he is always there for her.
Zozi Was A Shy Girl Before Her Parents Got Her To Start Pageantry
When she was a little girl, she was very shy and an introvert, who was in a world of her own. Her father believes one cannot be anything in life without confidence and her mother decided they needed to help boost her confidence. In doing so, they got her to be a part of a beauty pageant competition when she was 6.
Her mother played an important role in getting her to take part in beauty pageants because she saw that Zozi was interested in it, and she wanted to get her out of her cocoon. Philiswa was also crazy about beauty pageants, and she watched how it worked before she got her daughter to be involved at a very young age, while other church members helped in coaching her on how to walk properly on stage.
That became the first time of her taking part in a beauty pageant, something she continued as a child. When she was 11, she took part in a children's pageant competition, ending as one of the top five participants. She also competed and won Miss CPUT when she was at the Cape Peninsula University of Technology, as well as Miss Mamelodi Sundowns.
As a young pageant, it was her mother who used to design all her dresses for the competition before she later went to a seamstress. According to Lungisa, one of the things he can never forget in his lifetime is the moment his daughter's name was called when she won Miss South Africa 2019. He has the epic moment recorded and said he always returns to watch it because of the feel he always has.
In the moment of her triumph into becoming Miss Universe, her parents accompanied her to Atlanta in the USA, where they cheered her as her biggest fans when she defeated 90 others to wear the coveted crown. They wore their traditional attires to the international event, proudly to represent their roots as they support their daughter.
The Beauty Queen Has Three Sisters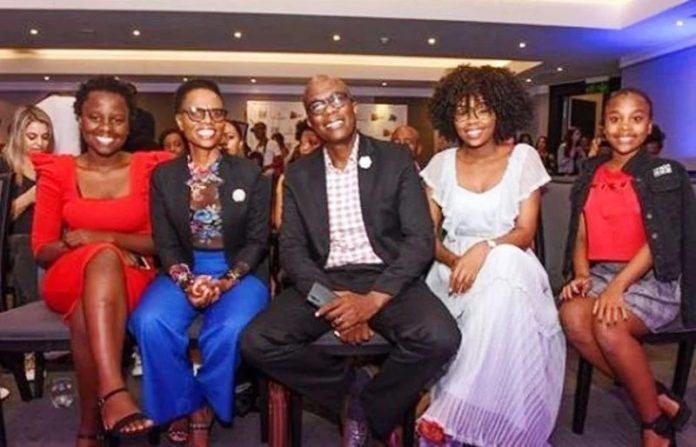 The beauty queen was brought up alongside three sisters; Yanga, Sibabalwe, and Ayakha. Just as she is very close to her parents, so also she has a good relationship with all her sisters. The oldest of the four sisters is Yanga, who is in her early 30s, followed by Zozibini. Sibabalwe, who is in her mid-twenties, is the third child, while Ayakha, who is still a teenager, is the baby of the house.
When the hardcore Marvel fan first got into the beauty pageant business, she contested for Miss South Africa 2017. Both her parents and sisters were right behind her, providing her with the needed support as she ended as a semi-finalist. Although as stated, she has a great bond with all her siblings, and she describes Ayakha as her best friend.
While growing up in the Eastern Cape, the beauty queen did not have many friends and mostly kept to herself. Those she considered her friends and everything else, are her sisters. There is no denying the fact that all four sisters are very beautiful women. Nonetheless, the beauty queen jokes that she joined the Miss South Africa contest just to prove she was the most beautiful of the lovely Tunzi sisters.
The career paths of the other three sisters of Zozi are not known. What is known, however, is that the youngest of them all, Ayakha, is still in school. Yanga was also in Atlanta with her parents when Zozi was crowned while the two other sisters remained at home, watching it all from their TV set.
Zozibini Tunzi is Currently Single
As regards her love life, many would find it rather shocking that the beautiful Zozibini Tunzi is not in any relationship, but it is actually so. Although there have been rumors in the past that the 5 feet 8 inches beauty was dating a man whose name was not revealed, she has disclosed that there was no man in her life at the moment.
In place of any kind of romantic relationship, Zozi said she is enjoying the moment of falling in love with the universe to have any time for anything more than that. She also reveals that she is also in love with the crown. There is no public record of her being in any relationship in the past.
When an offer was made to her at setting a romantic date, she graciously turned it down, stating that she was doing just fine on her own. From the looks of things, she might not be getting into any kind of romantic relationship until she finally crowns her successor before the end of 2020. Looking at her attraction and sexuality, she reveals that even when one is straight, one doesn't necessarily get attracted to just any male that comes by.
Tunzi Said She Isn't Ready for Any Romantic Relationship Yet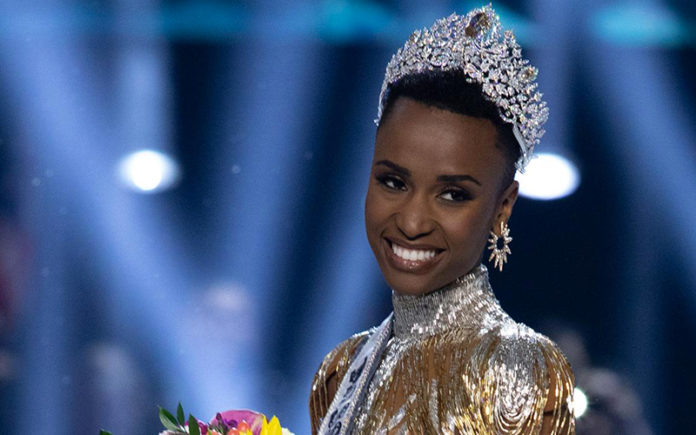 In case you are wondering why she has no man to call her boyfriend, she has since made it clear that for now, she is very busy with work, which more than often, sees her traveling to different parts of the world. While in some pageants around the world beauty queens are not allowed to have boyfriends, Miss South Africa, which Zozi was before she became Miss Universe, allowed for beauty queens to be in committed relationships or even be engaged, but they are not allowed to get married.
The same rules apply to the Miss Universe rules; Queens are not allowed to get married or even get pregnant during their reign. It was a breach of this contract that led to the dethroning of the former Miss Universe, Joyce Prado, in 2018. However, queens are allowed to date and be in committed relationships when they are still queening.
With that said, it is apparent that the decision of Zozibini not to have a boyfriend is entirely a private decision, and it has nothing to do with her role as Miss Universe.