Patrice Motsepe has been married to Precious Moloi-Motsepe since 1989. He has a total of three children with her, all sons, and they are named Thlopie Motsepe, Kgosi Motsepe, and Kabelo Motsepe.
While it is obvious that with Patrice Motsepe, being one of the early beneficiaries of the Black Economic Empowerment laws introduced by the Nelson Mandela's administration following the 1994 elections, which require a business to have a minimum of 26% black ownership to be considered for a mining license, many would still argue that why he was able to fare better than many other black South Africans was because his father, who was a chief of the Mmakau branch of the Tswana people, was himself a successful businessman.
While growing up, Patrice worked at his father's store where he gained essential lessons in business management. His time at the store also exposed him to the lives of mineworkers, an industry where he would go on to make his fortunes. Today, Patrice Motsepe is one of the wealthiest South Africans ever with a fortune of US$ 2 billion. He has been named the richest man in his country for so many years largely thanks to his role as the founder and executive chairman of the mining company, African Rainbow Minerals. He also sits on the boards of several companies, including that of the world's 12th largest gold mining company, Harmony Gold, where he is a non-executive chairman, and the largest insurance company in Africa, Sanlam, which he is the deputy chairman of. He has indeed exceeded any expectations his father or any other family member had of him.
Another area where Patrice Motsepe has also been successful in his personal life. For over three decades, he has been happily married to Precious Moloi-Motsepe who has also been quite successful in her endeavors. The two have remained together ever since and have practically never been featured in gossip columns over any indiscretions, something many other South African big wigs have had to deal with.
Patrice Motsepe and His Wife Precious Grew Up in Soweto and Attended the Same University
In 1989, just after Patrice Motsepe earned a law degree from the University of Witwatersrand (Wits), he married his wife Precious Moloi-Motsepe, who was like him also brought up in Soweto. Like her husband, Precious also followed in the footsteps of one of her parents. Her father was a teacher while her mother was a nurse and thus the young girl aspired to become a medical practitioner.
Precious attended Wits University from 1982 to 1987, the same school as Patrice where it is believed that they met. She later graduated with an MBBCh degree and worked as a hospital physician and general practitioner for a couple of years in various public hospitals in South Africa as well as at the Medical College of Virginia in the United States. She did this before establishing the first women's health clinic in Johannesburg in 1993.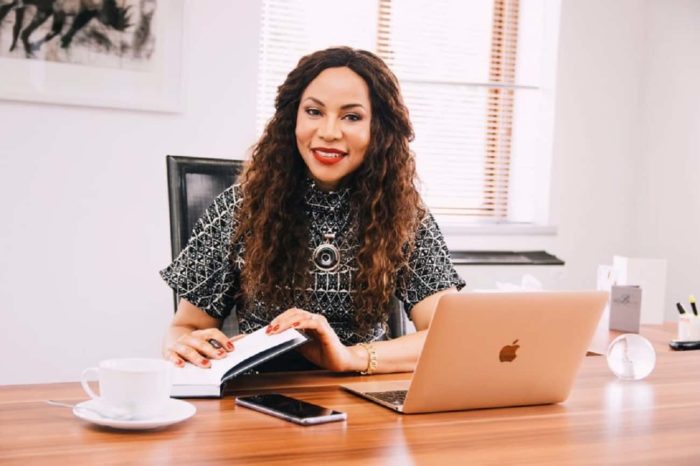 Dr. Mrs. Precious Moloi-Motsepe is Passionate About Education
Seeing what receiving quality education had done to change her life, Mrs. Motsepe developed a passion for education and has, as a result, served on various panels and boards. The Wits University graduate, who also has a diploma in women's health from Stellenbosch University, has served on boards and panels that include the World Economic Forum's Global Agenda Council, Women Leadership Board at the Harvard Kennedy School, International Women's Forum of South Africa, and St John's College.
In late 2019, it was announced that she would succeed Mozambican politician Graça Machel to become the chancellor of the University of Cape Town (UCT), the institution's titular head who presides at graduation ceremonies, confers degrees, and awards diplomas and certificates in the name of the university. The role of chancellor requires an individual of stature with exceptional personal qualities and integrity which Precious definitely has. She would serve a 10-year term after being elected to the position by an electoral college that consists of holders of UCT qualifications, academic and non-academic staff, and students. Her role commenced on January 1, 2020.
She Has Also Done Some Pioneering Work as a Fashion Entrepreneur
Patrice Motsepe's wife has had a strong interest in fashion over the years. In 2007, she decided to take her interests a step further by founding African Fashion International (AFI) which has the vision to show the world African design and talent. It planned to do this by encouraging and raising the profile of talented young African designers while creating an ecosystem that supports the industry as API becomes the leading fashion, marketing, and retail company from Africa.
Through her leadership that has seen her awarded the Fashion 4 Development Franca Sozzani Award at the United Nations General Assembly in New York, AFI has presented African designers on international platforms like New York Fashion Week, Paris Fashion Week, and Moscow Fashion Week. She has further been able to attract Mercedes-Benz Fashion Week to South Africa, organizing the events in Johannesburg and Cape Town.
Patrice and Precious Motsepe Have No Daughter But Have Been Blessed With Three Sons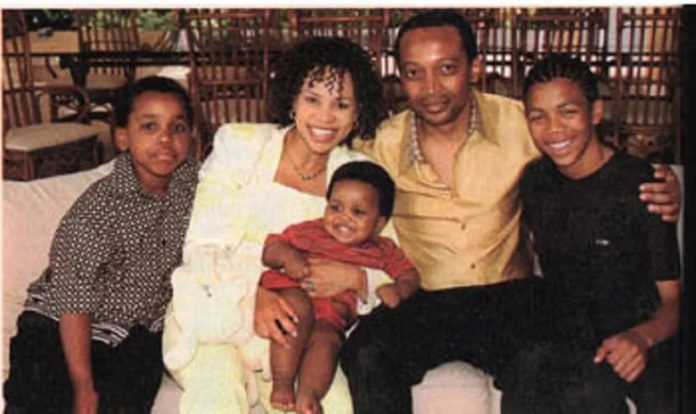 It may be quite surprising to find out that details of the children of one of the wealthiest people in South Africa are not public knowledge. This is because  South African billionaire children usually like to tell everybody who they are. They spend hundreds of thousands of Rands on supercars, jewelry, clothes, and shoes which they are quick to show the world on social media platforms like Instagram or on a reality TV show. They also usually have questionable behavior that causes drama and has seen them either have a run-in with the law or appear on the front page of a tabloid newspaper.
This is, however, very far from the case when it comes to the Motsepes. It is evident that Patrice and his wife Precious are private people and so they went to extreme lengths to make sure that the public only knows what they are willing to share about their family and children. This is so that the children could be able to have somewhat of a normal life. Also, one may look at it from the point that neither Patrice nor Precious has anything to gain from sharing facts about their three boys with the media or public in general.
The Motsepe boys have since grown up and it appears that privacy is also important to them. Photos of them are not readily available on the internet and they are not usually seen out and about mingling with other rich kids. However, the following are to be noted about the black billionaire's children:
Thlopie Motsepe is Patrice's First Son
Thlopie Motsepe is the eldest child of the billionaire South African. While his date of birth is not known, he is believed to have been born sometime between the late 80s and early 90s. In 2011, a Tweet that has since been widely circulated said that Patrice, who owns a number of luxury vehicles from brands like BMW, Mercedes Benz, and Bentley, bought his first son who was getting into his twenties a Supercharged B7 Audi RS4.
Tlhopie Motsepe (Patrice's 1st born son) is 1 lucky lad he is only 20 & he drives/owns a Supercharged B7 Audi RS4

— Boikanyo Kabelo (@br_kabelo) May 13, 2011
Thlopie is believed to have since followed in his father's footsteps to have a career as a businessman. A few reports have suggested that he is one of four young entrepreneurs that include Tariq Yusuf, Brent Peterson, and Rudi van der Westhuizen who have joined forces to form ePower Holdings, a solar energy company and supplier of Green Renewable energy to communities that are not connected to the electricity grid.
The young Motsepe also has his eyes on joining the hierarchy at South African professional football club, Mamelodi Sundowns. The Premier Soccer League side nicknamed The Brazilians in reference to their blue and yellow soccer kit is owned by his father who first bought a 51% share in the club in 2004 before later taking total control by buying the remaining shares and becoming sole owner and shareholder of the football club. Thlopie is expected to take one of the top positions within the club's management structure as it is believed that he is being prepped to the become managing director in the future.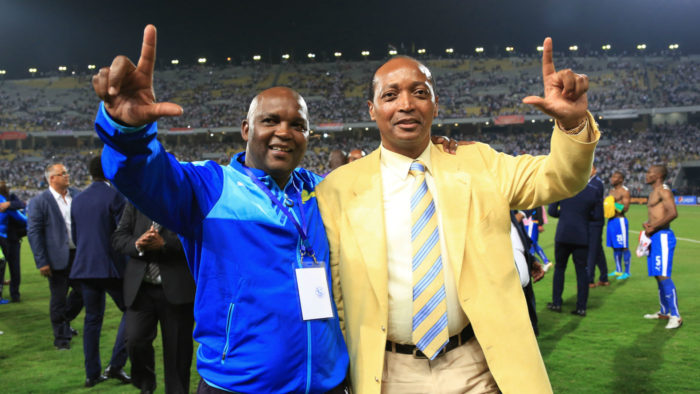 Kgosi Motsepe
Kgosi is the second child and son born to Precious and Patrice Motsepe. Like his elder brother, his date of birth is not known but going by pictorial evidence above, there does not seem to be much of an age gap between the two. This means that he must have been born in the early or mid-1990s.
Kgosi appears to have been named after his grandfather, Kgosi Augustine Motsepe. But while this may be the easiest explanation to come up with, the name "Kgosi" is a popular one in South Africa as it is a Setswana term for "king" or "chief" which is the title given to the hereditary leader of a Tswana tribe.
Kabelo Motsepe
Kabelo is the last of the three boys and the youngest member of the Motsepe family. As is largely the case with his siblings, close to nothing is known about him. It is not public knowledge where he attends or attended school but you will definitely not be wrong if you assume that he is spoiled with the choice of attending whichever school he wants to around the world.
In his younger days, Kabelo and the rest of the Motsepe family resided in Johannesburg. They, however, have properties elsewhere around South Africa, most notably a posh home that cost a staggering R69 million outside Bishops Court in Cape Town. The home, which Patrice Motsepe acquired in 2014, sits on a 12,000 square meters plot in a neighborhood that has other famous residents like author Wilbur Smith and the Spanish and German embassies.
Patrice Motsepe and His Wife Run a Foundation Together and Do A Lot of Advocacy Work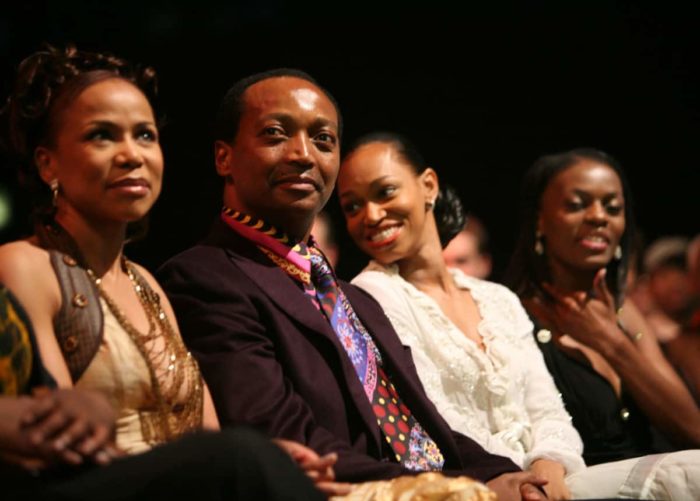 While Patrice Motsepe was making strides in his career in the early 90s; becoming the first black partner in the law firm Bowman Gilfillan and founding the mining services company, Future Mining, Precious was also laying the foundations of what would become the first women's health clinic in Johannesburg.
In 1999, after Patrice had begun to build his huge wealth by purchasing marginal gold mines from AngloGold, he and his wife Precious co-founded the Motsepe Family Foundation through which they use to promote initiatives that will improve the quality of life for all, specifically members of the marginalized communities in South Africa. In addition to its development work in South Africa and across the African continent, the foundation has international partnerships with various philanthropic organizations, including the Schwab Foundation for Social Entrepreneurship, the Harvard Kennedy School, and the Milken Institute, among others.
Dr. Moloi-Motsepe, who serves as the Vice-Chairperson of the Motsepe Foundation, created a special Women Economic Development Unit within the Foundation that will focus solely on areas that are fundamental to women's equality and improving their well-being. She believes that women's economic empowerment is a prerequisite for sustainable development and should be at the center of all the development frameworks.
Patrice Motsepe's wife has evidently been doing much of the heavy lifting when it comes to the Motsepe Family Foundation. While her husband has seemingly largely continued to focus on his businesses, he still manages to do some advocacy work. Motsepe helped in founding and also once served as the president of Business Unity SA (BUSA), one of South Africa's most influential business advocacy and lobby groups. He most recently served as the interim chairman of the Black Business Council.
In 2013, the couple announced that they were joining the Giving Pledge campaign which meant that they intended to donate half their wealth to charitable causes. They are the first couple from the African continent to join the campaign that is championed by two of the wealthiest people in the world; Warren Buffet and Bill Gates.
The Couple Have Received Many Awards For Their Work
As mentioned above, Mrs. Motsepe established the first women's health clinic in Johannesburg in 1993. For her pioneering work in women's health in South Africa and cancer awareness efforts, she has been awarded the Elizabeth Tshabalala Award.
Just as his wife has managed, Patrice Motsepe has also received a wide range of recognition for the work he has done. The first notable award he received was South Africa's Best Entrepreneur Award in 2002. Two years after that in 2004, he was voted 39th among the South African Broadcasting Corporation's Great South Africans.