Despite the ups and downs that the show has experienced since its inception, Idols SA remains a favorite of the viewing public in South Africa and beyond. In its 17 years of existence, it has rewarded viewers with several moments of pure joy and agony. It has also gone on to produce several stars, many of whom are succeeding in the music industry. The show returns for its 17th season as of 2021 and along with it come many familiar faces. Aside from the long-term host, ProVerb, fans will also get to see their favorite judges who will guide the contestants on the quest to produce the next pop idol in South Africa.
Meet The Idols SA 2021 Judges
Randall Abrahams
Age: 54 years
Career hats: TV and radio personality, music industry executive
Judge since (year): 2002
Others: former managing director of Universal Music South Africa, former judge of World Idols Television Competition 2003, and former CEO South Africa Music Awards.
The longest-serving judge on Idols SA is broadcast personality and music industry executive, Randall Abrahams. Originally from Cape Town, Abrahams studied political science in college but his love for music eventually led to a career at the radio station, Good Hope FM, in the early 90s. He was able to rise to the position of station manager and was soon hired away to help set up the youth radio station, YFM. He would hold sway as station manager at YFM and was critical to its raving success before leaving ostensibly to join Idols SA in 2002.
Most singing or other talent reality competition shows usually have a judge or two who play the role of the bad guy and this is exactly the reputation that Randall Abrahams has on Idols SA. Even though he has clearly stated that no one ever deliberately cast him in the role of the bad guy, he has nevertheless come to be known as Mr. Nasty, as well as the angry or strict judge for the way he sincerely gives his take on contestants performance. Abrahams' methodology shows that he is not on Idols SA to massage fragile egos and give entrants false hope.
He rather maintains an uncompromising style that has shaken more than a few idol contestants in the past. Such fact means that Abrahams is quite unpopular with some sections of the public. On the other hand, many admire him and regard him as a no-nonsense entertainment industry guru who has an encyclopedic knowledge of music and an uncanny ability to sort the promising wheat from the no-hoper chaff. It seems that the head honchos at Idols SA agree with this summation as they have kept him on as a judge since 2002 till date.
Somizi Mhlongo
Age: 50 years
Career hats: actor, media personality, and choreographer
Judge since (year): 2015
Others: lead choreographer for 2010 FIFA World Cup opening and closing ceremonies.
Lead choreographer for the 2013 Africa Cup of Nations opening and closing ceremonies.
Co-host of the South Africa Music Awards (2016 to 2019).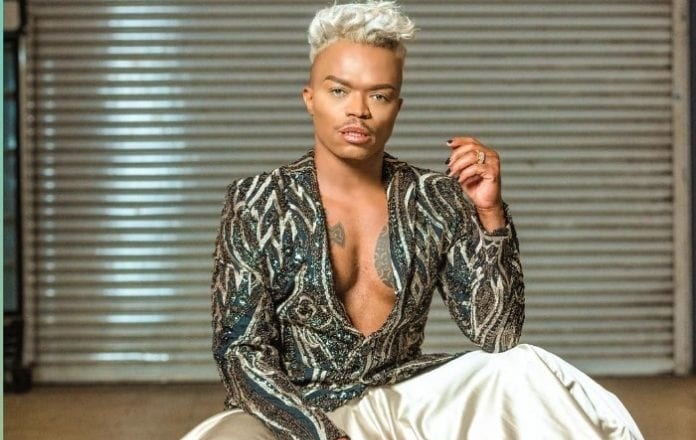 Somizi Mhlongo may not be the longest-serving judge on Idols SA but he is definitely one of the most popular. This Soweto native is a talented choreographer and did his debut choreography work on the highly-acclaimed 1992 musical film, Sarafina. Since then, he has been hired to work on the choreography for important national occasions such as the 2010 World Cup and 2013 Africa Cup of Nations, both of which were held in South Africa. He has also appeared in some TV series and movies and hosted prominent award ceremonies.
The steady work on Mhlongo's calendar now is his stint as a judge on Idols SA which started in 2015. Prior to that, the choreographer, who is popularly known as Somgaga, initially appeared on the 2014 season as a guest judge mentoring the idols for the episode titled Showstoppers. He became a quick favorite with the crowd and the producers of the show decided to make the deal permanent, seeing as he is a natural-born performer who knows how to engage with the audience in many ways than just music.
It has been six years and counting and Mhlongo retains those endearing personalities to date. For instance, he can be relied upon to produce quick laughs for the benefit of the audience. A good example of this came during the first episode of the 2021 season. He advised a contestant to do all manner of outlandish things to improve his voice, and chances, including cough of magnesia or loaf brown. The poor contestant didn't know what was going on and this left several people in stitches and they consequently took to social media to express their feelings. Some however felt that Mhlongo was abusing his power which goes to show that it is really different strokes for different folks.
Unathi Nkayi
Age: 45 years
Career hats: singer, actress, and radio personality
Judge since (year): 2011
Others: former panelist on Show Me Love talk show, co-host of Pop Stars TV series, and contestant on Castle Loud Music Show.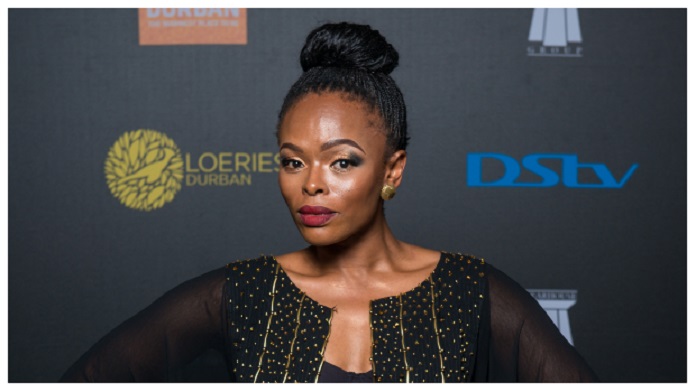 This award-winning media personality and acclaimed singer joined the judging panel of Idols SA in 2011. Never one to hide her emotional reaction to awesome performances, Nkayi has been a big hit with fans over the years. She has however had some sour points, one of which came in 2019. In an episode that aired on the 10th of November 2019, one of the finalists, Luyolo Yiba, gave a pulsating performance and while commenting afterward, Nkayi went on to state that she was glad that someone from the Eastern Cape was finally doing something extraordinary for the nation. She reeled off a list of Xhosa people who had achieved greatness, including Miss Universe Zozibini Tunzi, and Springbok's World Cup-winning captain, Siya Kolisi, and stated that the Xhosa were tired of holding up the nation.
Some people interpreted this as blatant tribalism and subsequently sent in a complaint to the Broadcasting Complaints Commission of South Africa (BCCSA) alleging that Nkayi's comments set a negative tone by praising Xhosa people as being superior to any other tribe in South Africa. The backlash attracted a response from the Idols SA network who restated their belief in an inclusive society and revealed that they had cautioned Nkayi. She on her own part also took to social media to apologize and luckily for her, the BCCSA later absolved her. Their investigation found that there was no proof that her comments had advocated hatred or incited harm.
Other Notable Past Judges of Idol S.A. Include the Likes of Dave Thompson and Gareth Cliff
While the trio of Randall Abrahams, Unathi Nkayi, and Somizi Mhlongo have stamped their mark on Idols SA, they are by no means the only ones to have done that. Other personalities that have previously served as judges on the show include music industry executive – Dave Thompson (2002 – 2009), music star, activist, and politician – Mara Louw (2003 – 2010), and Media personality, Penny Lebyane (2009). Another past long-time judge of Idols SA is radio and TV personality – Gareth Cliff.
Cliff served as a judge from 2003 to 2016. He was however fired in 2016 after an outcry over a tweet that was deemed racist. Cliff did not take his sack lying low and went to court to argue that M-Net had breached his contract terms. The court gave judgment in his favor and asked M-Net to reinstate him or pay him R25 million compensation. The network chose to bring him back and Cliff returned as a judge on the show for one more year after which he was let go.