Mayihlome Tshwete (born 10th of December 1982, Age: 41 years old) is a South African politician, media personality, and the son of two well-known political figures, Steve Tshwete and Pam Tshwete. Aside from politics, he is also popular for being the better half of former SA beauty queen, Zizo Beda.
South Africa has been consistently producing ladies and gentlemen of great talent and the list seems to be getting longer by the day. While the likes of Mayihlome Tshwete has been making giant strides within the region, some others have gone on to make a continental and global footprint. The name 'Tshwete' has become a household name in South Africa, all thanks to Mayihlome's father, Steve Tshwete, whose activism helped to free the country from the apartheid era.
Coming from a family well-grounded in politics, Mayihlome Tshwete and his siblings have since trailed the same career path as their parents. Find out all you need to know about the details of Mayihlome's biography as well as other interesting facts below.
Summary of Mayihlome Tshwete's Biography
Full name: Mayihlome Tshwete
Gender: Female
Date of birth: 10th of December 1982
Mayihlome Tshwete's Age: 41 years old
Ethnicity: Black
Nationality: South African
Zodiac Sign: Sagittarius
Sexual Orientation: Straight
Marital Status: Married
Mayihlome Tshwete's Wife: Zizo Beda
Mayihlome Tshwete's Children: Vukile
Mayihlome Tshwete's Parents: Steve Tshwete and Pam Tshwete
Siblings: Lindela and Yonda
Mayihlome Tshwete's Net worth: $5 million
Famous for: His political career
Mayihlome Tshwete's Instagram: mayitshwete
Twitter: @MTshwete
Who is Mayihlome Tshwete?
Mayihlome Tshwete is regarded as a smart and articulate young man, he was appointed as the spokesperson for the Department of Home Affairs in 2010. Born on the 10th of December 1982, Tshwete is the son of Steve Tshwete and his wife, Pamela Tshwete. He possesses South African nationality and also belongs to the black South African tribe. His father is a well-known political figure in South Africa and is the former South African Minister of Safety and Security. His mother, on the other hand, is also a prominent politician in South Africa.
Nothing much is known about Mayihlome's childhood and educational background. He grew up two siblings – a brother named Lindela and a sister whose name is Yonda. His father had a close relationship with Nelson Mandela. As a matter of fact, they both spent time in Robben Island prison during the apartheid era. Mayihlome Tshwete is also known to have had a personal relationship with Mandela. After the death of his father, Nelson Mandela took it upon himself to ensure that Mayihlome received the education he needed. Hence, through Mandela's financial help, Mayihlome was able to earn a degree in business administration.
The relationship between both of them was something similar to that of a son and his godfather, as there was a time Mandela had taken Mayihlome out for some personal shopping and even had to close the store, due to the crowd outside. Tshwete is a member of the African National Congress (ANC) party and has held several political positions since the inception of his career.
Other Interesting Facts About Him
1. He Came from a Family That is Well-Grounded in Politics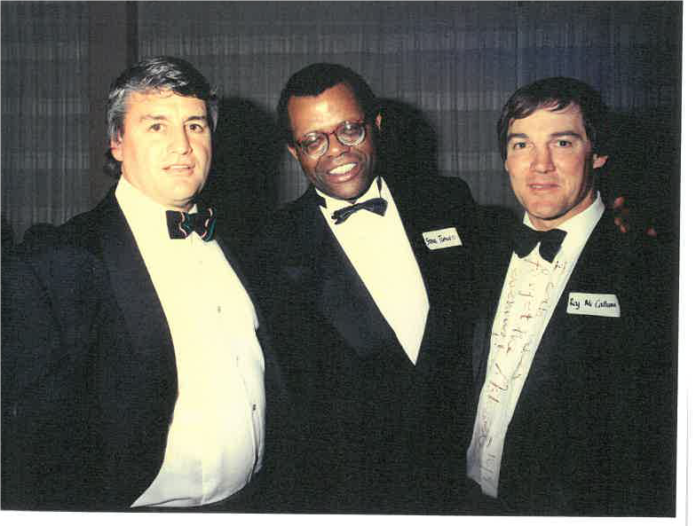 Like aforementioned, Mayihlome Tshwete is the son of Steve Tshwete and Pamela MaMzangwa. His father was a well-known figure in the sphere of South African politics. He was also an activist and a member of the African National Congress. He served in various positions while he was alive with the most notable as Sports Minister (1994 – 1999) and the Minister of Safety and Security (1999 – 2002). His mother Pamela Tshwete is equally a politician and is the current Deputy Minister of Water and Sanitation in South Africa.
Just like their parents, Mayihlome and his brother Lindela Tshwete have since followed in their parents' footsteps. While he is a member of the African National Congress (ANC), his brother belongs to the Democratic Alliance (DA) Party.
2. He Resigned As Department of Home Affairs Spokesperson in 2018
While it is no news that Mayihlome Tshwete has worked for the South African Government, it is imperative to note that he was the former spokesperson, as well as the head of communication for the Department of Home Affairs. He worked closely with the Home Affairs Minister Mausi Gigaba starting from 2010. However, in 2018, the news of his resignation started making the rounds on the media. Although the reason for his resignation is not known, however, the department's director-general Mkuseli Apleni appreciated his outstanding work ethics and performances while he was there. He resigned as Gigaba's spokesperson in June 2018 and since then, nothing much is known of his subsequent political endeavors.
See Also: Hlumelo Biko: Steve Biko's Son In Court For Assaulting Wife
3. Mayihlome's Relationship with Zizo Beda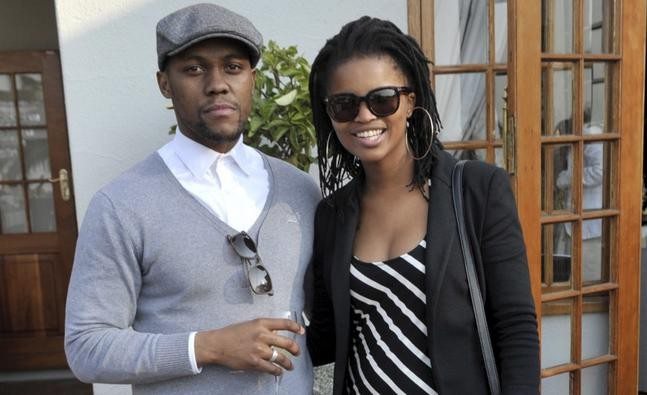 Mayihlome Tshwete and Zizo Beda have come a long way not just as friends but as a couple. They first saw each other in 2011, during Malusi Gigaba's 40th birthday and shortly afterward, they kicked off their relationship. However, after about three years of a successful relationship, the lovebirds tied the knot on the 11th of December 2015. Their wedding took place at Eastern Cape, King William's Town.
His wife, Zizo is a South African model and media personality. Born on 12th December 1988, in Dutywa, Eastern Cape, South Africa, Beda won the 2006 Miss South African Teen pageant. She has also served as a co-host of the SABC1 lifestyle and entertainment magazine show "Selimathunzi". The amazing couple has a son named Vukile, who was born in March 2016.
4. His Father – Steve Tshwete's Death
Mayihlome Tshwete's father Steve was reported to have developed back pains in March 2002 and was confined to a wheelchair. He was eventually admitted to the Tshwane Number One Military Hospital outside of Pretoria with pneumonia and liver failure which occurred after an operation for a spinal problem. However, he later gave up the ghost on the 26th day of April 2002, aged 63. He was honored with a state funeral on 4th May 2002 and flags were flown at half-mast.
5. Mayihlome Tshwete on Social Media
https://www.instagram.com/p/B-4s_XCFM3B/
Mayihlome is active on social media. He was popularly known as the smooth-tweeting spokesperson for Home Affairs Minister Malusi Gigaba. So far, he has built a strong fan base with over 100,000 followers on Twitter and Instagram, respectively.