Max Du Preez (born 3 March 1951, Age: 72 years old) is a South African author, documentary filmmaker, and columnist who is popular for being one of the few non-black South Africans to have outrightly supported the anti-apartheid movement, a decision that almost cost him his life as he faced a couple of assassination attempts.
He supported the cause that helped make a national hero out of people like Nelson Mandela by founding an Afrikaans-language anti-apartheid newspaper, the first of its kind. He has since that time become a celebrated journalist and writer that has influenced many generations.
Summary of Max Du Preez's Biography
Full name: Max Du Preez
Gender: Male
Date of birth: 3 March 1951
Birthplace: Kroonstad, South Africa
Max Du Preez's Age: 72 years old
Ethnicity: White
Nationality: South African
Zodiac Sign: Pisces
Sexual Orientation: Straight
Marital Status: Divorced
Max Du Preez's Children: 2
Famous for: Being one of the few non-black South Africans who were against Apartheid
Twitter: @MaxduPreez
Max Du Preez Biography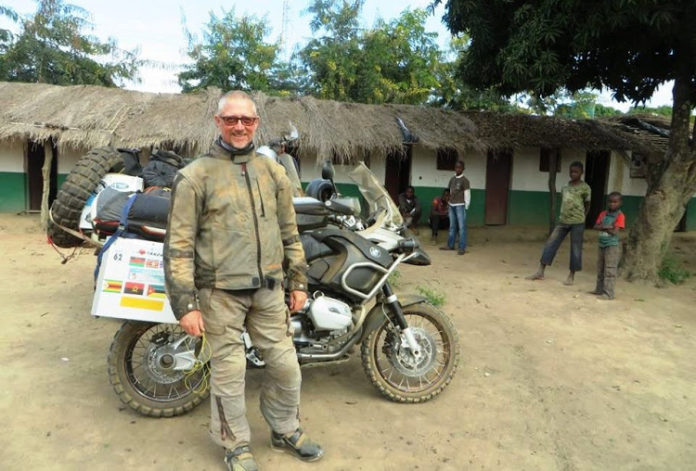 Max Du Preez was welcomed to the world on the 3rd of March 1951 in Kroonstad, Free State, South Africa. He was born into a conservative, middle class, Afrikaans family of Dutch origins. Specific details like the identity of his family members are not known although it is public knowledge that he has four brothers and three sisters.
Unlike most of the members of his family who went to Bloemfontein for their university education, Max attended Stellenbosch University. It was there that he was said to have begun his career as an Afrikaans journalist. Influenced by his parents who were openminded, opposed apartheid, and were supportive of the integration of blacks, coloreds, and whites, Du Preez was one of the few to have helped push forward the agenda as he was coming up the ladder as a journalist.
After leaving school, Max Du Preez found work as a writer for Afrikaans and English language newspapers, who like almost every media outlet at the time, supported the apartheid government. He soon became disenchanted, opting to quit his job in order to join various anti-apartheid movements such as the United Democratic Front.
By 1988, Du Preez founded Vrye Weekblad – the first Afrikaans anti-apartheid newspaper. The publication was applauded for its critiquing of the South African government and its alternative perspective on policies.
As expected, Vrye Weekblad met a lot of pushback from the government and other pro-apartheid organizations. In order to cripple it, the government levied exorbitant registration fees as it also charged the newspaper with various infractions. A member of the pro-apartheid group Civil Cooperation Bureau even went as far as bombing the headquarters of the newspaper in 1990.
Despite all this, Vrye Weekblad was able to stay afloat for the next four years before eventually closing in 1994 when the pressure from the government had taken its toll. As things would later pan out, the apartheid government of South Africa collapsed just a few months after Du Preez's newspaper folded.
His contributions to helping liberate South Africa from its apartheid government went on to make him a very famous person in the country. Some of the awards and recognitions he received for his efforts include the Louis M. Lyons Award for conscience and integrity in Journalism in 1991, the Excellence in Journalism award from the Foreign Correspondents Association of Southern Africa in 1996, the Yale Globalist International Journalist of the year in 2006, and the Nat Nakasa Award for fearless reporting in 2008 among many others.
Read Also: 100+ Newspapers In South Africa
Five Other Facts You Didn't Know About The Author and Journalist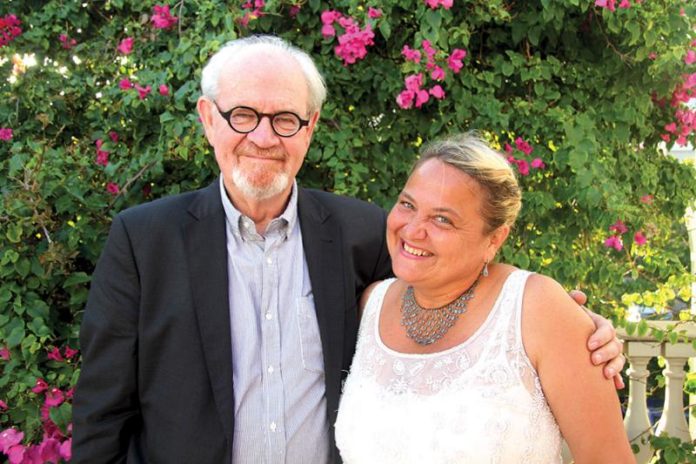 1. Max Du Preez Love Life
Much of the details regarding Max Du Preez's personal life are not available to the public. Going by reports, however, the celebrated journalist appears to currently be a single man after having been divorced in the early 1980s. From his marriage, he welcomed two children who are now adults.
2. He Served Time in Prison For His Role With Vrye Weekblad
As mentioned above, Max Du Preez founded Vrye Weekblad in 1988. Due to the role the newspaper was playing, he received numerous death threats and survived a number of assassination attempts. He was later sentenced to six months in jail for quoting a banned person, the then leader of the South African Communist Party Joe Slovo.
3. He Broke the News of the Vlakplaas Death Squads
A major moment in Du Preez's career was when Vrye Weekblad broke the news of the Vlakplaas Death Squads and the role its commander Dirk Coetzee had to play.
Other notable headlines that his publication was noted for making include the torturing and imprisonment of Siphiwe Mthimkulu by the Eastern Cape Security Police in December 1989, the murder of anti-apartheid activist David Mazwai in 1990, and the fact that the Civil Cooperation Bureau was run by the South African Defence Force.
4. He worked with the South African Broadcasting Corporation but was later Fired for Insubordination
After Vrye Weekblad closed down in 1994, Max Du Preez joined the South African Broadcasting Corporation as the executive editor of the investigative television show, 'Special Assignment'.
In 1999, the hierarchy of the corporation dismissed him after he objected to the barring of a documentary from being aired. SABC released a statement saying Du Preez was let go due to gross insubordination. The public reacted negatively to his dismissal and there was a public campaign to reinstate him.
5. His Newspaper Made a Comeback in 2019
You're invited to my book launch: pic.twitter.com/lepFL1Bz2e

— Max du Preez (@MaxduPreez) November 15, 2013
Described as its progressive successor, Du Preez's Vrye Weekblad made a comeback in 2019 as Vrye Weekblad Online or Vrye Weekblad II. It was launched on the 5th of April 2019 with the journalist serving as its editor.