Mary Twala (14 September 1939 – 4 July 2020) was a South African actress known for her roles in Hector and the Search for Happiness (2014), The Dark Tower (2017), and This Is Not a Burial, It's a Resurrection (2019). 
Mary Twala's life was a testament to duty, humility, and honor. A thespian per excellence, she left an indelible mark in the corridors of the country's film and entertainment industry. It is not every day that you see people who are passionate about what they do and are willing to keep going at it for six decades – that is one legacy of Mary Kuksie Twala-Mhlongo. She left behind a 60-year long acting career, which remained evergreen even as she glided through the years.
The TV veteran used her privileged position on-screen to contribute meaningfully to different causes throughout her lifetime, and she was recognized for her work both on and off the screen. At her death, she was heralded as one of the greatest contributors to the performing arts in the country. Her works earned several awards, including one of South Africa's highest honors – National Order of Ikhamanga (in silver) – which was presented to her by President Cyril Ramaphosa in 2019 for her contribution to raising awareness on issues that had to do with women's health.
As an attestation to a perfectly forged career, Mhlongo appeared in many local TV series and films, including international films A Love in Africa and Sarafina. Her performances on TV shows such as Molo Fish and Hlala Kwabafileyo earned her the Best Comedy Performer award. She also won the South African Film and Television Awards (SAFTA) in 2015 for Best Actress in a Comedy.
A devoted wife and mother of one, Mary Twala breathe her last on July 4, 2020, at the age of 80, breaking the hearts of the nation and especially, her only son, Somizi Mhlongo, who announced her death on his social media page. We take a look at her life and the legacies she will be forever be remembered for.
Summary of Mary Kuksie Twala's Biography
Full name: Mary Kuksie Twala
Nickname: Mampinga
Gender: Female
Date of birth: 14 September 1939
Place of Birth: Soweto, South Africa
Date of Death: 4 July 2020
Place of Death: Netcare Park Lane Hospital, Johannesburg, South Africa
Ethnicity: Black
Nationality: South African
Zodiac Sign: Virgo
Sexual Orientation: Straight
Marital Status: Widowed
XXXX's Husband: 

Ndaba Mhlongo (m. ?–1989)

XXXX's Children: Somizi Mhlongo and Archie Mhlongo (deceased 1985)
Famous for: Her roles in This Is Not a Burial, It's a Resurrection (2019), The Dark Tower (2017) and Hector and the Search for Happiness (2014)
Early Life and Childhood of Mary Twala
Many articles reckon that Mary Twala was born in Soweto. However, at the time of her birth on September 14, 1939, the town where she was born was known as Orlando East, in Johannesburg, South Africa (it later became a part of Soweto). Mary was raised in a poverty-stricken small four-roomed house as the first child of a family of ten (she had seven siblings). She was raised by her mother, Elizabeth, fondly called 'MaKhambule,' who worked as a domestic worker in Noordgesig, a town close to theirs.
While the details about her father were unclear, the known father-figure in her life was her mother's brother named Dan Twala. He was a community leader and actor who featured in the 1949 local movie, Jim Comes to Joburg. He became her inspiration and that was how she picked up a passion for art and entertainment as he was also a musician and broadcaster. She began her education (primary) in Orlando East before moving to Swaziland to continue her high school education, alongside the children of royals.
Upon completing her high school education, she returned to Orlando East, and despite her desire to be an entertainer, she found a job as a factory seamstress as she bid her time. Although the ceiling for African women was limited in those days, things worked out differently for Twala as she was spotted by a talent scout while she was singing in an audition she attended with her sister, and her journey to a fabulous career in the world of performing arts began.
Mary Twala Started Off Her Career as a Stage/Theatre Actress
The talent scout who discovered Mary Twala was renowned playwright Gibson Kente, known as 'the father of township theatre' and also known for his dexterity in theater and stage plays. Legendary actress, Mary Twala raise the bar in terms of what is to be expected of a thespian as she was excellent in the various roles she played – on stage, film, or television. She made her acting debut in 1963 when she was given a role in Kente's stage play Manana the Jazz Prophet.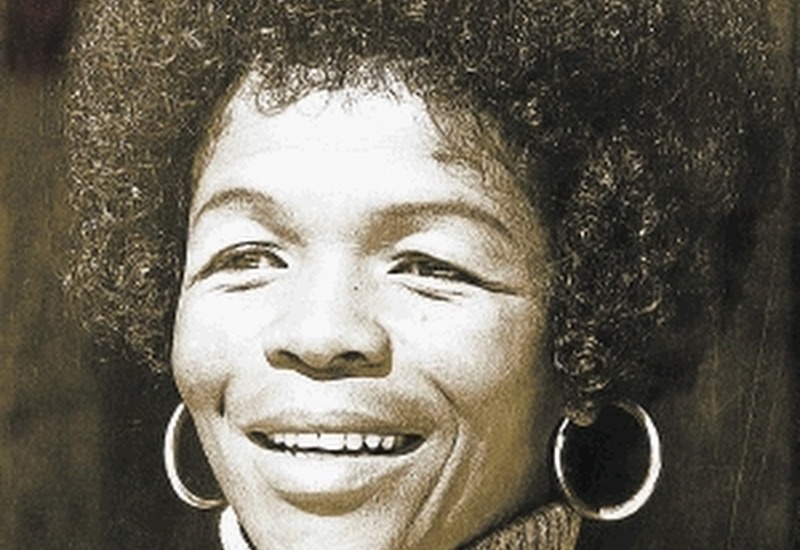 She followed that up with another appearance in another play Sikalo in 1966 alongside her yet-to-be husband at the time, Ndaba Mhlongo. She featured in Mama and the Load (1980), alongside one of South Africa's most esteemed actors, Sello Maake Ka Ncube. Her soprano voice made her an integral part of GK Productions, owned by Gibson Kente. She also took small roles in films such as Inyakanyaka, Ngaka, uDeliwe, among others.
In 1988, she appeared in Mapantsula as one of the protesters during the rent boycott. Mapantsula was an anti-apartheid production that sought to expose the happenings in the country at that time. Other plays she featured in include The Game (2008) and Sheila's Day (2009) – both written by playwright Duma Ndlovu. Perhaps, one of the most groundbreaking film appearances for Twala was her portrayal of Fedora in Taxi to Soweto (1991). It was a classic film because of the timing (it was released at a time South Africa was transitioning to democratic rule) and her portrayal of Fedora – a bold and confident black home servant in a white environment.
Another iconic role she played was in the international film Sarafina! (1992) as the title character's (Leleti Khumalo) grandmother. The movie was released to so much international acclaim and has remained one of the best productions to come out of South Africa to date. She disappeared from the screens for a long while as she underwent a medical procedure, but she made her comeback in 2015 when she appeared in Vaya. In 2016, she came on set with some of the best actors on the continent such as British-Nigerian actor, Hakeem Kae-Kazim and Nigerian actress, Bimbo Akintola, to shoot the movie, Comatose.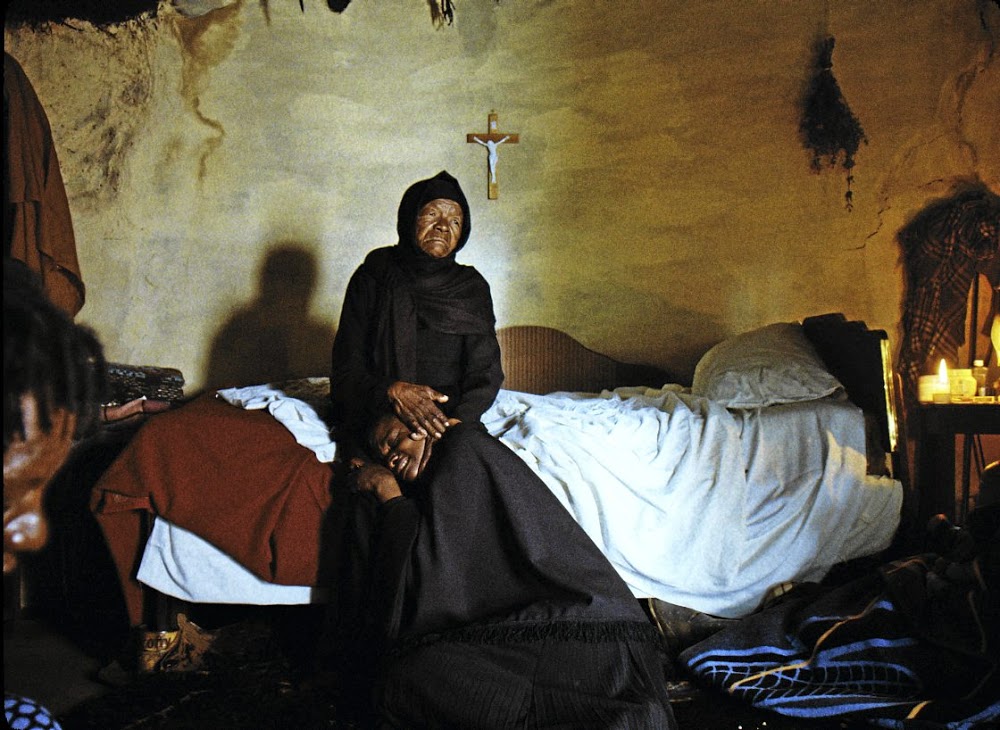 Other international film appearances by Mary Twala include A Love in Africa, Malunde, Dr. Lucille, Nyaka-Nyaka, Friends, Game for Vultures, Waati, Science Classic, and Score. The veteran actress made her final film appearances in This Is Not a Burial, It's a Resurrection (2019) and Black Is King (2020).
Apart from her exploits on the stage and the big screen, Mary Twala also excelled on the small screen. She has an enviable TV career that saw her appear in several indigenous productions such as Die SonKriel, Hlala Kwabafileyo, Muvhango, Undenzani Melwane, Child of Soweto, Yizo-Yizo, Iqhawe, SOS, Soul Buddyz, and Khululeka. She appeared as 'MaDolly' in the SABC1 supernatural miniseries, Ubizo, in 2007, and she reprised the role in the SABC2 miniseries, Hopeville, in 2009. The following year, 2010, she appeared in the SABC2 sitcom, Skwizas, as 'MaKhambu'. She made a guest appearance in the first season of Generations.
She Got Several Awards and Recognition
Mary Twala's career was such that was seen and appreciated by viewers, reviewers, and award bodies also. The Hopeville star bagged several nominations and awards – she even received one posthumously.
She earned her first award in 1992 – Best Supporting Actress award – for her performance in Taxi to Soweto. The following year, she was also awarded the Best Comedy Performer awards, thanks to her exceptional performances in Hlala Kwabafileyo (She would win the same award again for her role in Molo Fish). For her role in SABC2's Hopeville, she earned a nomination in the Best Supporting Actress category at the 6th Africa Movie Academy Awards in 2010.
She received a Golden Horn Award for Lifetime Achievement in 2013 at the 7th Annual South African Film and Television Awards (SAFTA). In 2015, she received another Golden Horn award, this time in the category of Best Actress in a TV Comedy for her performance in the SABC2's TV program, Skwizas.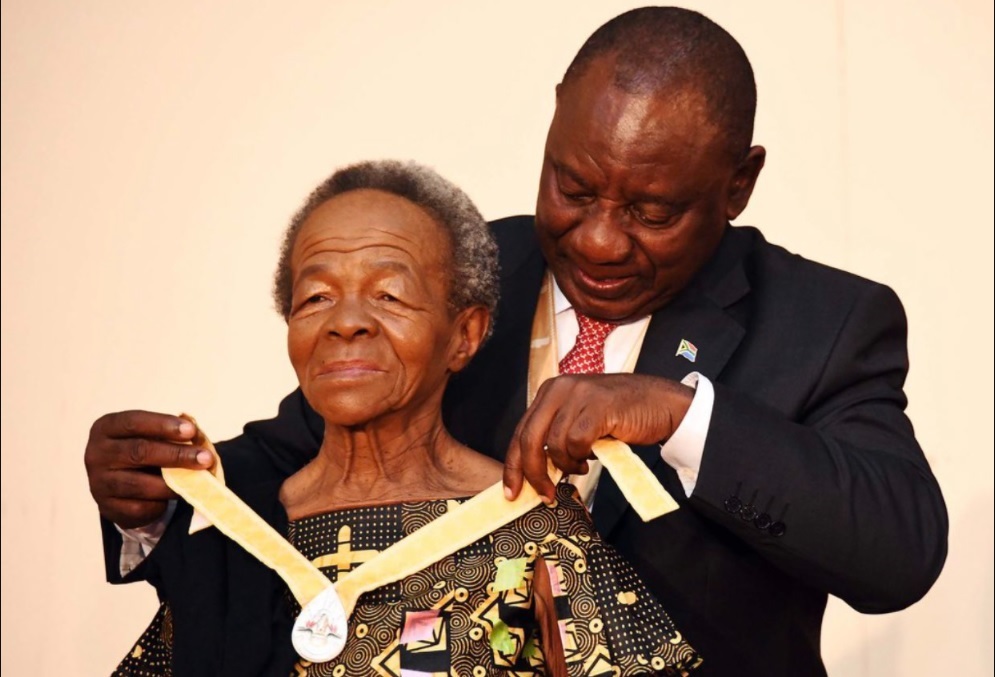 Perhaps, the crown jewel of all her awards and recognitions was the National Orders Awards – National Order of Ikhamanga (in silver) – she received in 2019. Being the last award she received before her death, it seems fitting that it is also the biggest she ever received. The Order of Ikhamanga category was in recognition of those who have contributed consistently and positively over years in performing arts. It was bestowed on her by President Cyril Ramaphosa for the "versatility and longevity of her acting career, as well as her outstanding contribution to the arts in South Africa".
Mary Twala bagged the Best Actress award at the 44th annual Hong Kong International Film Festival in August 2020 for her performance in the 2019 film, This Is Not a Burial, It's a Resurrection, despite kicking the bucket a month earlier.
Quick Recap of Mary Twala's Awards and Nominations
Best Supporting Actress award (Taxi to Soweto) – 1992
Best Comedy Performer award (Hlala Kwabafileyo) – 1993
Best Comedy Performer award (Molo Fish) – N/A
Golden Horn Award for Lifetime Achievement – 2013
Golden Horn Award Best Actress in a TV Comedy (Skwizas) – 2015
National Order of Ikhamanga (in silver) – 2019
Best Actress award (This Is Not a Burial, It's a Resurrection) – 2020 (Posthumous)
Nomination
Best Supporting Actress (Hopeville) – 2010
Her Married Life with Ndaba Mhlongo and Their Children
Mam'Mary, as she was fondly called, was married once in her lifetime. She was married to Ndaba Walter Mhlongo, who was also a renowned South African stage, TV, and film actor. And even though she lost him to the cold hands of death in 1989, she refused to remarry – such was their love and commitment to each other. She has since described her husband as a 'kind-hearted and devoted' man.
Popularly known as 'Mshefane' (the name of a character he portrayed in a movie with the same name), Mr. Mhlongo hails from Durban, KwaZulu-Natal, but moved to Jo'burg where he teamed up with Gibson Kente's team. Being both actors, Twala met Ndaba Mhlongo in 1966, on a rehearsal for one of their plays (Sikalo), where they acted opposite each other as man and wife. Their chemistry and great acting meant that the roles (of man and wife) continued in several other features, and soon their on-screen romance translated into a real-life relationship, and before long, they were married – in the late 60s.
The couple continued appearing in several works together with their son, Somizi Buyani Mhlongo. It is important to note that at the time of their meeting, Ndaba Mhlongo was a married man with two children. However, Mary and Ndaba would later have two boys of their own – Archie and Somizi (b. December 23, 1972). The couple lost their first son, Archie to a violent knife attack at a tavern in 1985.
Another death struck the family in 1989, this time it was Ndaba, who passed away on October 29, 1989, leaving his dear wife, Twala, and son, Somizi. Details of how he died are not known, but Mary's love for him never waxed cold as she stayed unmarried until she passed away in 2020. Her son, Somizi believes the connection between his parents was never broken despite the death of his father, Ndaba Mhlongo.
In his memoir, Dominoes: Unbreakable Spirit, which he released in 2017, Somizi described the love his parents shared, saying they loved wearing matching outfits whenever they went out together. He knew his father was everything to his mother and believes the passing of his mother, Mary Twala, on July 4, 2020 – which is coincidentally, a day after his father's birthday – is good enough proof of his claims. He says she went to celebrate with him on his day, having missed him so much.
How Close was Somizi To His Mother?
Somizi Mhlongo is a well known South African celebrity. Being the only surviving child of Ndaba Mhlongo and Mary Twala, we don't think anyone is surprised about how far he has come in the entertainment industry. He has the family gene, seeing that he came from a family with the showbiz bug. As a matter of fact, Somizi was introduced to the world of acting by his father at the age of six in 1978, and he has remained active since. Today, he is an all-around entertainer with several achievements on radio, television, music, film, social media, choreography, etc.
He is a brand ambassador, radio and television personality, author, singer, dance choreographer, and fitness enthusiast. He choreographed the FIFA World Cup 2010 opening and closing ceremonies and is currently a judge on the Idols South Africa TV show. Somizi's relationship with his mother, Mary, is one that is well documented. They have worked on several films and TV (including stage plays) together such as Sarafina in 1992.
Besides working together, his sexual preference has been supported by his family, especially his mother (although his father was the first to spot his gay nature). At first, Twala was ridiculed (by the public, including her colleagues) for her son's sexual disposition, but she still stood by and supported him.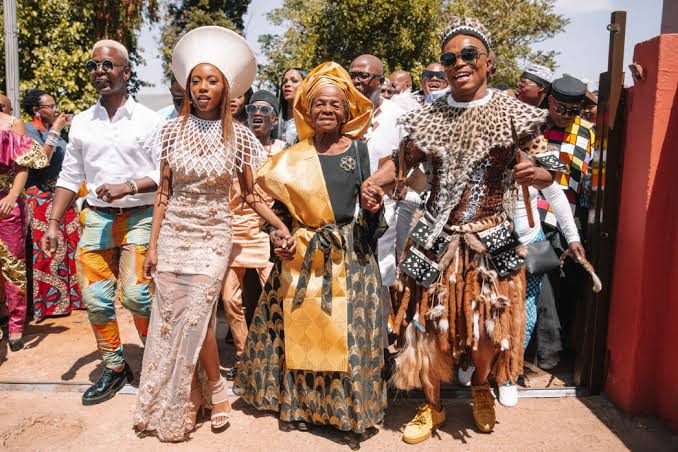 They (mother and son) would go on to build a very special bond after the demise of her husband, which made her very dear to his heart. She was his support system and number one fan. She showed her devotion to her only son time and time again, especially during his wedding.
Despite her ill health, she made it to his traditional wedding to model and entrepreneur, Mohale Moutang, in September 2019, obtaining a temporal discharge permit from the hospital to attend. This cause a bit of reaction as so many were still not at ease with the wedding between Somizi and Mohale. That notwithstanding, she blessed the couple before their wedding.
Mary Twala Died in 2020 At the Age of 80
With all she had achieved in her life as an actress, Mary Kuksie Twala-Mhlongo bowed out in death on July 4, 2020, while in admission at Netcare Parklane Private Hospital, Johannesburg. She reportedly passed away around 11 am at the age of 80.
The news of her demise came as a rude shock to many South Africans, including the Presidency, who expressed sadness at the news while other paid tributes for the life she lived, especially those who were fans of her 60-year long career as a thespian. But no one was as devasted as her son, Somizi, who announced the tragic event on Instagram. He was on his way to see Twala at the hospital with his daughter, Bahumi Madisakwane, following a call from her doctor, but she was already gone before they arrived.
Following her death, it was suggested that the deadly coronavirus must have been responsible for her death. However, the claim has since been debunked, and even though the reason for her death is still undisclosed, it is known that the iconic actress suffered a cardiac arrest in January 2020, which made her absent from Somizi's white wedding. It is also known that Twala has been hospitalized at some point as she struggled with complications from diabetes.
She was buried five days after her death, on July 9, 2020, in a low-key funeral, following the guidelines in place with regards to the COVID-19 pandemic. The funeral service, which was limited to only 50 persons, was streamed live across several social media platforms.
What Are Mary Twala's Most Significant Legacies?
While the world of showbiz mourned the demise of acting royalty, fans, both local and international, have paid tribute to the legacies of the veteran actress. Mary Twala will be remembered as a woman who shaped the performing arts industry in South Africa. Coming from an era in the 60s when the country was going through the apartheid regime, her works, in collaboration with others, such as her husband, Ndaba Mhlongo, galvanized the country and offered hope and strength to the black population.
She has been described as an institution and her work, both on and off the screens will never be forgotten. Local TV productions such as Hlala Kwabafileyo, Child of Soweto, Yizo-Yizo, Undenzani Melwane, Iqhawe, Muvhango, and Khululeka, would forever speak to her enduring passion and commitment to the performing arts industry. Her role in international films such as Taxi to Soweto and Sarafina.
More recently, her work in This Is Not A Burial, It's A Resurrection (2019) as Mantoa, an 80-year-old widow, who rallies her fellow villagers to stop a resettlement plan and also in Beyoncé's Black is King (2020) as Rafiki, also speak volumes. Both movies have been viewed by international audiences with the former shown at the International Film Festival Rotterdam, the 36th Sundance Film Festival, and also Venice International Film Festival.
Mary Twala's Most Significant Works
 Mapantsula (1988)
Taxi to Soweto (1991)
Hlala Kwabafileyo (1992)
Saraphina (1992)
This Is Not A Burial, It's A Resurrection (2019)
Black is King (2020)