South Africa recorded another shocking death in the early hours of Friday, January 27, 2017. Of a truth, this day will forever remain evergreen in the minds of family, friends, fans, and well-wishers of local gospel artist Lundi Tyamara.
Tyamara died precisely at 12.40 am at Edenvale Hospital; where he was treated for tuberculosis of the stomach and a liver condition. He is survived by two sisters and a brother. Tyamara's mother died in 2006, and his stepfather passed on shortly after.
Fast Facts About Lundi Tyamara
1. His Career Began In 1998
Lundi started his solo career in 1998. He was the master brain behind these South African breathtaking gospel hits – Mphefumlo Wami, Mvuleleni Angene, Mniku'dumo, Khuluma Nabo and Inkosi' Iyayazi. He is best known for his hit song, 'Mphefumlo Wam'. Lundi also enjoyed a successful musical career that spanned two decades.
2. Lundi's Poor Health Started In 2016
The legend started fighting for his life at the beginning of December 2016 when he performed at the Jozi FM Annual Gospel Music Festival. After the concert, he was first admitted to Edenvale Hospital and later at Charlotte Maxeke Johannesburg Academic Hospital.
He was diagnosed as having abdominal tuberculosis (TB) and a liver condition the same year. His health took a turn for the worse on Monday, 23, January 2017 and he was moved to ICU and put on life support. He later died on January 27 – a day after a night vigil was held at Central Methodist Church in Johannesburg CBD to pray for his recovery.
3. The Gospel Legend Sold Over 3.7 Million Albums Nationally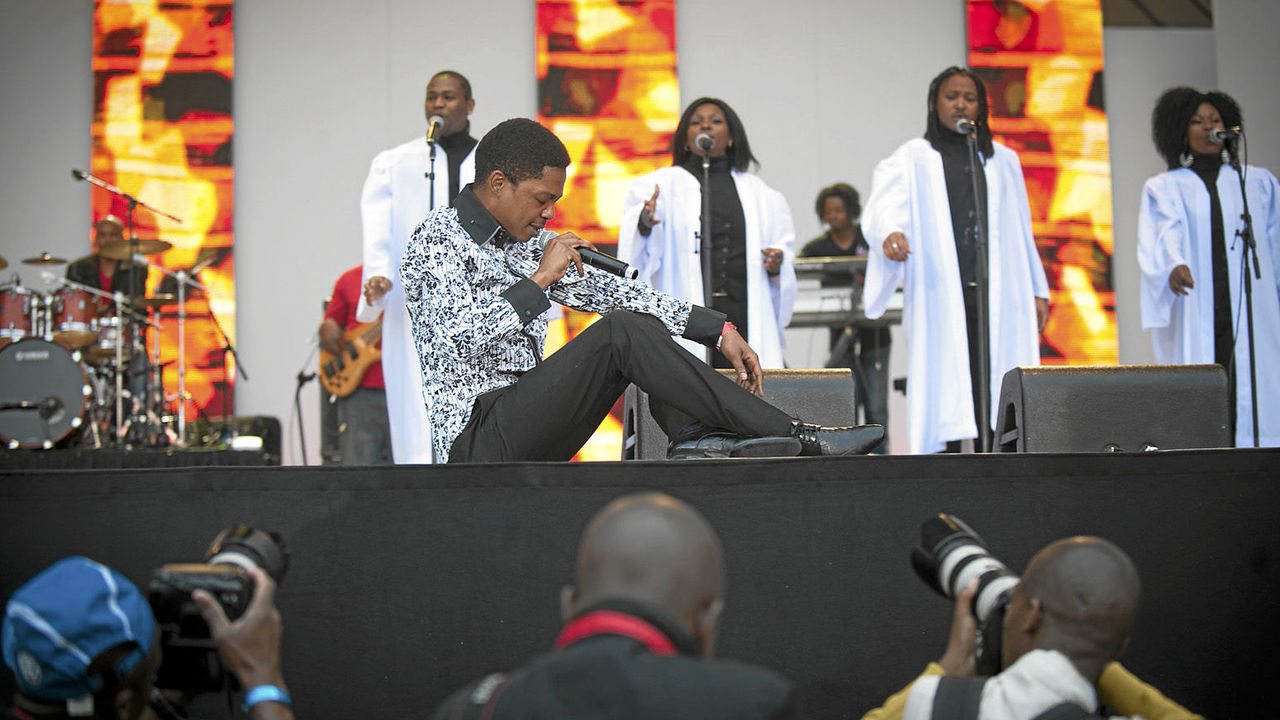 Lundi Tyamara sold more than 3.7 million albums nationally and 380,000 of his debut album. This is because his songs are best known for enriching the local music industry with inspirational lyrics. No wonder, he scooped lots of accolades in the entertainment industry. His list of accolades include the South African Music Awards, Crown Gospel Music Awards and the KORA awards.
4. Lundi Tyamara Missed Out on Lots of Public Performances Before Death
The gospel legend could not attend the funeral of his friend S'fiso Ncwane due to his health issues. Tyamara and Ncwane became friends after the former helped the latter to record his music when he moved to Johannesburg from KwaZulu-Natal.
Lundi's health complications also led to the cancellation of an event he was billed to perform at in KwaZulu-Natal on New Year's Eve.
5. He Made His Last Public Appearance In April 2016
Speaking with his TV host at the time, he spoke extensively about his music and the efforts he made to ensure his latest album titled The Best of Lundi Tyamara Live at The Lyric Theatre was a hit. The interview was organised by the South African Broadcasting Corporation.
6. Tyamara Struggled With Drug Problem
Lundi once described his past lifestyle as 'scandalous'. Having struggled with drugs, he was, at the time, labelled a drug addict and a broke alcoholic. In 2015, during the programme Rolling With Lundi on e.tv, the singer talked about how his mother kept praying for him to get off the bottle before she died.
He, however, affirmed that he had stopped drinking – even though he did not give a specific period either in days, weeks, months or even years.
But he said: "I've not touched any form of drugs for the past 15 years and I don't even remember when last I touched alcohol. It's a long time ago. Finally, I did it. I must thank a number of my friends who love me, people who didn't desert me during my struggle with drugs and alcohol.
"The one person I am grateful to is mama Daphne Nkosi who is a fellow church member. She has been with me through thick and thin and has encouraged me to look up to God when in trouble."
Other people who helped Tyamara on his difficult road to recovery include his friend and fellow gospel singer Deborah Fraser and mentor Nkosi.
Meanwhile, following the tragic death of South Africa's award-winning gospel star, President Jacob Zuma has sent his heartfelt condolences to the family of the local gospel singer.
In an official statement released by the presidency, Zuma described Lundi as one of the best gospel artists to come out of South Africa.
Here is the president's full statement:
"We are deeply saddened by the loss of a talented artist at such a young age. This is yet another huge loss for the country in a short space of time.
He was one of the best gospel artists that the country has ever produced. We are with his family in thoughts and prayers during this trying period. May his soul rest in peace."
We would like to extend our condolences on the passing of Gospel Singer #LundiTyamara. Ugqatso lwakhe ulufezile. Lala ngoxolo. pic.twitter.com/bYzTBqWe97

— South African Government (@GovernmentZA) January 27, 2017