It's always a joy to see South African superstar Loyiso MacDonald pop up, either in a film, television show or even on social media. The reasons are quite obvious – he is charming, talented, courageous, and one of South Africa's most beloved actors.
MacDonald has a lot of people who draw inspiration from his acting talent and personality. His fan base is massive, and it keeps growing in leaps and bounds. It's not just for his brilliant performance in the South African telenovela The Queen alone, Loyiso is greatly admired because he is such a delight and an industry asset as well.
Summary of Loyiso MacDonald's Personal Profile
Name: Loyiso MacDonald
Place of Birth: Mdantsane, Eastern Cape
Date of Birth: September 7, 1986
Age: 37 years old
Popularly Known as: Kagiso
Most Notable Work: The Queen
Education: Acting and Speech School at Durban
Loyiso MacDonald's Life Began In Mdantsane, Eastern Cape
Eastern Cape is a beautiful and fast-growing province in South Africa. MacDonald was born and was briefly raised in one of the cities in the province by his parents before they relocated to another region in the country.
The actor's parents gave birth to him on September 7, 1986, in Mdantsane, Eastern Cape. Shortly after his arrival, his family moved to a city in KwaZulu-Natal called Pinetown to continue their lives. MacDonald hasn't mentioned why his family relocated, and how old he was when they moved to KwaZulu-Natal.
The Queen actor had his elementary, primary, and high school education in schools in Pinetown. The particular year he graduated, as well as further information about his early life is not available for public consumption.
The Actor Has Mixed Ethnicity
Loyiso belongs to the league of actors in the South African entertainment industry with multiple heritage. This is one aspect of his personal life that most people are not aware of. The actor's surname is a clear reflection of his root, and he's super proud to have originated from there.
The screen actor is the son of a South African father and a mother with Scottish ancestry. He explained that his mother's maiden name is 'MacDonald' and that it belonged to his Scottish great, great grandfather. Loyiso adopted the name as it was passed down from one generation to another. Further information on his family background is not documented online.
English Is His Favorite Language
Not everyone loves sticking to one language in most South African television programs, but MacDonald is not one of them. He is well-known for his love for the English Language and sticking to it irrespective of some people's mixed feelings. Though the celebrity actor is fluent in vernacular as well, he prefers delivering his lines only in English.
On one occasion, one of his fans asked why he doesn't speak vernacular in his movies. In response, Loyiso's demanded to know if he has to speak English and vernacular.
Boss @loyisomacdonald u grew up in a white family? Why u can't speak vernac? #TheQueenMzansi

— Itu TuDu (@ItuTudu) April 17, 2019
Most people believe his love for the English language could be as a result of his background, and the kind of family he was raised in.
Loyiso MacDonald Was Raised In A Family Of Four
One thing Loyiso MacDonald has in common with his character in The Queen is his love for his family. The actor has never shied away from expressing so much love for his family. According to him, he can do anything to put a smile on their faces and also protect them from all forms of negativities, including shielding them from the ever-curious public and media.
MacDonald hardly talks about his parents and siblings with the media. Though he invests much of time and energy on set, he's still not the type that craves media coverage and public attention like most of his folks. This is the reason the identities of his parents and siblings are not yet known to the public.
Nevertheless, we can easily tell that Loyiso's parents are very proud of him and his acting career, just like his fans. The actor's family is still based in Pinetown, KwaZulu-Natal.
Loyiso MacDonald Tied The Knot In His Mid-Twenties
For most people, love comes first before marriage. In the case of MacDonald, love and marriage came early, and he grabbed both at a young age. Call it an achievement or not, the fact remains that the actor's decision to tie the knot in his mid-twenties was one of the greatest decisions he took at that time.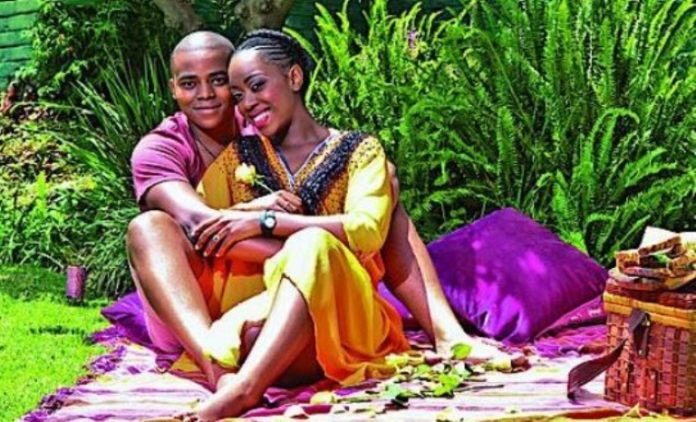 The actor's commitment to one woman has helped him towards becoming a better man and actor as well. MacDonald was 26 years old when he took the bold step of committing himself to one woman called Luphiwo MacDonald (nee Mathunzi). Additional information about the couple's wedding ceremony is yet to be disclosed by the actor.
The Actor's Personal Life At Glance
Loyiso MacDonald has both South African and Scottish roots.
He was born into a family of four.
He surprised his family by making his marriage intention known to everyone at a young age. The Queen star tied the knot at the age of 26.
The Queen actor's wife is a musician. They met at a theatre.
MacDonald is not a father yet.
The Actor And His Sweetheart Luphiwo Reportedly Met During A Theatrical Production
Loyiso and his wife, Luphiwo, fell in love after they met for the first time while the Eastern Cape-born actor was performing the play, Othello, by Shakespeare. The play was produced by the popular Johannesburg-based theatrical house, Think Theatre. Though their dating history is still under the radar, it is believed that the two weren't single for a long time after their meeting.
Luphiwo, as gathered, is a musician. However, further details about her personal life and career are missing in the picture. The couple has not yet given birth to any children. It appears they are not in a hurry to do so. Although they have been married for close to ten years now, it hasn't been a smooth ride for the couple. Recently, his wife reportedly wants a divorce after she discovered that he was having an affair with fellow actress Zandile Msutwana.
Loyiso MacDonald Worked In The Corporate Environment Before His On-screen Debut
MacDonald is one of South Africa's actors who did some 9 to 5 jobs before joining the entertainment industry. He worked at a call center and later as a banker before he became an actor. Reflecting on his career, he mentioned that he didn't find those jobs fulfilling, and so he decided to quit in April 2006.
Immediately after Loyiso left his job, he spent about two weeks reading books in the library, hoping to find a suitable idea that would help him plan his life and also take the next line of action. He ended up coming across a pamphlet of a newly established Durban-based acting and speech school, which caught his interest and led him to find his way to acting.
The author may be relatively new in the industry as a professional actor, but he started acting way back in his primary school days. He shared that his mother enrolled him in an acting school when he was around five, six years.
He Began His Professional Career In Theatre
Loyiso MacDonald, like most South African actors, started his career as a theatrical actor. He earned his first role in the year 2007 after investing six months of his time and money in the Durban-based acting school.
He worked in Durban's theatre community for four years, appearing in numerous productions of different genres such as a Midsummer Night's Dream, Tata maChance (at Sibaya Casino's iZulu Theatre), Man Up a Tree, the Princess and the Pea, Escape from Nombiland, Sasol Fever, Othello, and Kiss of the Spider Woman.
He also featured in a slew of TV advertisements for notable clients, including Wimpy and the local liquor brand, Tops at Spar.
The Actor Made His On-Screen Debut In 2012
Loyiso's hard work eventually paid off in 2012 when he auditioned and won the role of Ntando Sibeko in SABC 3's soapie, Isidingo. He found fame four years later after he joined other actors on the South African soap opera, The Queen, as Kagiso Khoza.
His character, Kagiso, is a young man in his early to mid-20s, who was out to discover who he really is but was, however, conflicted by his drug lord family business and his high self-righteous morals as well.
The actor hasn't shared how he was able to win his iconic role in The Queen. It must be inspiring indeed! Other notable projects he has featured in as a TV and film actor include Gold Diggers (as Edmund), Rockville (as Africa Mbatha), Those Who Can't (as Woody Mabandla), Zabalaza (as Ray), and Intersexions (as Jabuj/Mdu)
 A Look At MacDonald's Journey In The Entertainment Industry
After quitting his job in 2006, Loyiso enrolled at an acting school and made his first stage appearance in 2007.
He made his first TV appearance in 2012 in Isidingo after working in the theatre industry for four years.
 MacDonald earned his big break in 2016 when he won the role of Kagiso in The Queen.
Apart from The Queen, he has appeared in a couple of other South African projects.
In 2019, he was nominated for an award but another actor won it.
His role in The Queen eventually fetched him his first award in 2020.
Loyiso MacDonald Has An Award To His Name
The Eastern Cape native is well-loved and hotly sought-after for something – he's an exceptional actor with loads of skills and experience. His relevance in the industry earned him a nomination in 2019 for Golden Horn Award for Best Supporting Actor – Telenovela, but the award was won by actor Lawrence Maleka.
So my fellow primates, this happened! I am truly honoured. #SAFTAs14 pic.twitter.com/wUoYREOjAs

— Loyiso MacDonald (@loyisomacdonald) April 30, 2020
Loyiso MacDonald eventually won his first award – SAFTA Golden Horn for Best Supporting Actor – Telenovela – in 2020 for his role in the soapie, The Queen. He is working on winning more awards in the future.