Ahead of South African Elections coming up on the 7th of May, 2014 during which the country will elect a new president, a new set of national assembly members and legislators for various provinces in South Africa, various political parties are gearing towards this day and many are hoping that they would produce candidates that would be privileged to win the coming elections and lead the citizens of this dear country in a new dispensation.
The South African Electoral Commission: a body that is charged with accrediting and monitoring political parties, organizing and conducting elections in South Africa have registered and accredited more than 150 political parties in South Africa however, some are only contesting at the provincial elections and not at the national level. In any way it is looked at, the fact remains that May 2014 Election will have a record breaking number of political parties hoping to get some degree of representation in the core affairs of this great nation.
See Also: How to Register and Vote in South African Elections]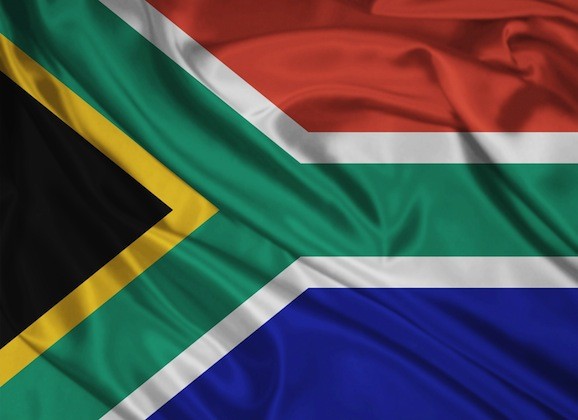 How South Africa Elects President
The president of South Africa is not elected during the general elections like in many other countries. It is the sole responsibility of the National Assembly to "chose" the president after the general election. Typically, the National Assembly is made up of 400 proportionally elected members. This is achieved through proportional representation using a closed list method. During general elections in South Africa, 200 members of the National Assembly are elected from various parties that are qualified to nominate candidates within the national party list while the remaining 200 are elected from the provincial party lists from each of the 9 South African provinces.
Political Parties for South African Elections 2014- National and Provincial
South African Political Parties for National Elections
AFRICAN CHRISTIAN DEMOCRATIC PARTY
AFRICAN INDEPENDENT CONGRESS
AFRICAN NATIONAL CONGRESS
AFRICAN PEOPLE'S CONVENTION
AGANG SOUTH AFRICA
AL JAMA-AH
AZANIAN PEOPLE'S ORGANISATION
BUSHBUCKRIDGE RESIDENTS ASSOCIATION
CONGRESS  OF THE PEOPLE
DEMOCRATIC ALLIANCE
ECONOMIC FREEDOM FIGHTERS
FIRST NATION LIBERATION ALLIANCE
FRONT NASIONAAL/FRONT NATIONAL
INDEPENDENT CIVIC ORGANISATION OF SOUTH AFRICA
INKATHA FREEDOM PARTY
KEEP IT STRAIGHT AND SIMPLE
KINGDOM GOVERNANCE MOVEMENT
MINORITY FRONT
NATIONAL FREEDOM PARTY
PAN AFRICANIST CONGRESS OF AZANIA
PAN AFRICANIST MOVEMENT
PATRIOTIC ALLIANCE
PEOPLES ALLIANCE
UBUNTU PARTY
UNITED CHRISTIAN DEMOCRATIC PARTY
UNITED CONGRESS
UNITED DEMOCRATIC MOVEMENT
VRYHEIDSFRONT PLUS
WORKERS AND SOCIALIST PARTY
South African Political Parties for Provincial Elections
Eastern Cape Province
AFRICAN CHRISTIAN DEMOCRATIC PARTY
AFRICAN INDEPENDENT CONGRESS
AFRICAN NATIONAL CONGRESS
AFRICAN PEOPLE'S CONVENTION
AGANG SOUTH AFRICA
AZANIAN PEOPLE'S ORGANISATION
CONGRESS  OF THE PEOPLE
DEMOCRATIC ALLIANCE
ECONOMIC FREEDOM FIGHTERS
INKATHA FREEDOM PARTY
KINGDOM GOVERNANCE MOVEMENT
NATIONAL FREEDOM PARTY
PAN AFRICANIST CONGRESS OF AZANIA
PATRIOTIC MOVEMEMENT OF SOUTH AFRICA
UNITED CHRISTIAN DEMOCRATIC PARTY
UNITED CONGRESS
UNITED DEMOCRATIC MOVEMENT
VRYHEIDSFRONT PLUS
Gauteng Province
AFRICAN CHRISTIAN DEMOCRATIC PARTY
AFRICAN NATIONAL CONGRESS
AFRICAN PEOPLE'S CONVENTION
AGANG SOUTH AFRICA
AZANIAN PEOPLE'S ORGANISATION
CONGRESS  OF THE PEOPLE
DEMOCRATIC ALLIANCE
ECONOMIC FREEDOM FIGHTERS
FRONT NASIONAAL/FRONT NATIONAL
INDEPENDENT CIVIC ORGANISATION OF SOUTH AFRICA
INKATHA FREEDOM PARTY
KINGDOM GOVERNANCE MOVEMENT
LEKGOTLA FOR DEMOCRACY ADVANCEMENT
MERAFONG CIVIC ASSOCIATION
MINORITY FRONT
NATIONAL FREEDOM PARTY
PAN AFRICANIST CONGRESS OF AZANIA
PATRIOTIC ALLIANCE
UNITED CHRISTIAN DEMOCRATIC PARTY
UNITED DEMOCRATIC MOVEMENT
VRYHEIDSFRONT PLUS
WORKERS AND SOCIALIST PARTY
Limpopo Province
AFRICAN CHRISTIAN DEMOCRATIC PARTY
AFRICAN NATIONAL CONGRESS
AFRICAN PEOPLE'S CONVENTION
AGANG SOUTH AFRICA
AZANIAN PEOPLE'S ORGANISATION
CONGRESS  OF THE PEOPLE
DEMOCRATIC ALLIANCE
ECONOMIC FREEDOM FIGHTERS
INKATHA FREEDOM PARTY
LEKGOTLA FOR DEMOCRACY ADVANCEMENT
MERAFONG CIVIC ASSOCIATION
NATIONAL FREEDOM PARTY
PAN AFRICANIST CONGRESS OF AZANIA
SOUTH AFRICAN MAINTANANCE AND ESTATE BENEFICIARIES ASSOCIATI
UNEMPLOYMENT MOVEMENT SA
UNITED CHRISTIAN DEMOCRATIC PARTY
UNITED DEMOCRATIC MOVEMENT
VRYHEIDSFRONT PLUS
WORKERS AND SOCIALIST PARTY
XIMOKO PARTY
North West Province
AFRICAN CHRISTIAN DEMOCRATIC PARTY
AFRICAN NATIONAL CONGRESS
AFRICAN PEOPLE'S CONVENTION
AGANG SOUTH AFRICA
AZANIAN PEOPLE'S ORGANISATION
CONGRESS  OF THE PEOPLE
DEMOCRATIC ALLIANCE
ECONOMIC FREEDOM FIGHTERS
INKATHA FREEDOM PARTY
NATIONAL FREEDOM PARTY
PAN AFRICANIST CONGRESS OF AZANIA
SOUTH AFRICAN POLITICAL PARTY
UNITED CHRISTIAN DEMOCRATIC PARTY
UNITED DEMOCRATIC MOVEMENT
VRYHEIDSFRONT PLUS
WORKERS AND SOCIALIST PARTY
Western Cape Province
AFRICAN CHRISTIAN DEMOCRATIC PARTY
AFRICAN INDEPENDENT CONGRESS
AFRICAN NATIONAL CONGRESS
AFRICAN NATIONAL PARTY
AFRICAN PEOPLE'S CONVENTION
AGANG SOUTH AFRICA
AL JAMA-AH
AZANIAN PEOPLE'S ORGANISATION
CONGRESS  OF THE PEOPLE
DEMOCRATIC ALLIANCE
ECONOMIC FREEDOM FIGHTERS
FIRST NATION LIBERATION ALLIANCE
INDEPENDENT CIVIC ORGANISATION OF SOUTH AFRICA
INDIGENOUS PEOPLES ORGANISATION
INKATHA FREEDOM PARTY
KINGDOM GOVERNANCE MOVEMENT
NATIONAL FREEDOM PARTY
NATIONAL PARTY SOUTH AFRICA
PAN AFRICANIST CONGRESS OF AZANIA
PATRIOTIC ALLIANCE
PEOPLES ALLIANCE
SIBANYE CIVIC ASSOCIATION
SOUTH AFRICAN PROGRESSIVE CIVIC ORGANISATION
UNITED CHRISTIAN DEMOCRATIC PARTY
UNITED DEMOCRATIC MOVEMENT
VRYHEIDSFRONT PLUS
Free State Province
AFRICAN CHRISTIAN DEMOCRATIC PARTY
AFRICAN NATIONAL CONGRESS
AFRICAN PEOPLE'S CONVENTION
AGANG SOUTH AFRICA
AZANIAN PEOPLE'S ORGANISATION
CONGRESS  OF THE PEOPLE
DEMOCRATIC ALLIANCE
ECONOMIC FREEDOM FIGHTERS
INDEPENDENT CIVIC ORGANISATION OF SOUTH AFRICA
INKATHA FREEDOM PARTY
NATIONAL FREEDOM PARTY
PAN AFRICANIST CONGRESS OF AZANIA
PATRIOTIC ALLIANCE
UNITED CHRISTIAN DEMOCRATIC PARTY
UNITED DEMOCRATIC MOVEMENT
VRYHEIDSFRONT PLUS
KwaZulu-Natal Province
AFRICAN CHRISTIAN DEMOCRATIC PARTY
AFRICAN NATIONAL CONGRESS
AFRICAN PEOPLE'S CONVENTION
AZANIAN PEOPLE'S ORGANISATION
CONGRESS  OF THE PEOPLE
DEMOCRATIC ALLIANCE
ECONOMIC FREEDOM FIGHTERS
INKATHA FREEDOM PARTY
KINGDOM GOVERNANCE MOVEMENT
KWA-ZULU NATAL TRANSPORT ALLIANCE
MINORITY FRONT
NATIONAL FREEDOM PARTY
PAN AFRICANIST CONGRESS OF AZANIA
TRULY ALLIANCE
UBUMBANO LWESIZWE SABANGONI
UNITED CHRISTIAN DEMOCRATIC PARTY
UNITED DEMOCRATIC MOVEMENT
VRYHEIDSFRONT PLUS
Mpumalanga Province
AFRICAN CHRISTIAN DEMOCRATIC PARTY
AFRICAN NATIONAL CONGRESS
AFRICAN PEOPLE'S CONVENTION
AGANG SOUTH AFRICA
AZANIAN PEOPLE'S ORGANISATION
BUSHBUCKRIDGE RESIDENTS ASSOCIATION
CONGRESS  OF THE PEOPLE
DEMOCRATIC ALLIANCE
ECONOMIC FREEDOM FIGHTERS
INKATHA FREEDOM PARTY
NATIONAL FREEDOM PARTY
PAN AFRICANIST CONGRESS OF AZANIA
SINDAWONYE PROGRESSIVE PARTY
UNITED CHRISTIAN DEMOCRATIC PARTY
UNITED DEMOCRATIC MOVEMENT
VRYHEIDSFRONT PLUS
Northern Cape Province
AFRICAN CHRISTIAN DEMOCRATIC PARTY
AFRICAN NATIONAL CONGRESS
AFRICAN PEOPLE'S CONVENTION
AZANIAN PEOPLE'S ORGANISATION
CONGRESS  OF THE PEOPLE
DEMOCRATIC ALLIANCE
ECONOMIC FREEDOM FIGHTERS
FIRST NATION LIBERATION ALLIANCE
INDEPENDENT CIVIC ORGANISATION OF SOUTH AFRICA
INKATHA FREEDOM PARTY
NATIONAL FREEDOM PARTY
PAN AFRICANIST CONGRESS OF AZANIA
PATRIOTIC ALLIANCE
UNITED CHRISTIAN DEMOCRATIC PARTY
UNITED DEMOCRATIC MOVEMENT
VRYHEIDSFRONT PLUS

 
Editor's Recommendations: