Employers in Pretoria are increasingly relying on recruitment agencies in Pretoria to help them with the otherwise time-consuming and tedious process of sifting through piles of applications and interviewing every single applicant to get their desired employees. The wonderful thing about recruitment agencies in Pretoria as the linchpin between employers and employees is that job placement is almost always guaranteed.
Being the administrative capital, Pretoria has so many recruitment agencies competing to bridge the gap between job seekers and those who need their services. But not to worry; we have provided a list of 10 top recruitment agencies in Pretoria that would make your process hassle-free. Apart from their years of experience in the field, their expert staff, and recruitment methodology, these agencies have a reliable online presence and successful placement stories that put them a step ahead of others.
Top 10 Recommended Recruitment Agencies in Pretoria
Dante Personnel Recruitment (pty) Ltd
AtripleA Recruitment & Temps
Professional Sourcing SA
Hutech International Group
Sinakho Staffshop
Legadima Human Capital
WHM Recruitment Advisors
Aviation Link Recruitment Specialist
Green Marble Recruitment Consultants
Marvel Placement Consultants
You would be gravely mistaken to think that all recruitment agencies do is connect job seekers with employers; they also render human resources services like
Recruitment and Selection
CV Optimization
Training and Development
Contract Management
Payroll Administration
Risk Assessment/ Vetting
Performance Appraisal/ Management
Compensation and Benefits
Onboarding
Credit Checks
Background Checks, etc.
These are just some of the few benefits of working with a recruitment agency. And for some, job seekers aren't required to pay any fee, and the employers only pay when a placement has been made successfully. Also, recruitment agencies are quite different from employment agencies;
while recruitment agencies recruit on behalf of other companies, employment agencies will have you working for them while outsourcing your skills to other companies. While in the former, your company handles your remunerations and other HR issues; in the latter case, the employment agency is in charge of your pay, and you answer to them.
So let's have a closer look at our recommended agencies (bear in mind that there are many more agencies outside these 10 that are good as well);
1. Danté Personnel Recruitment (pty) Ltd
Address: Tijger Valley Office Park, Silverlakes Road, Building 76, Suite 14, Silverlakes, Pretoria, Gauteng 0050, ZA
Website: dantesa.co.za
Contact Numbers: 012 809 2809
Danté Personnel Recruitment (Pty) Ltd was established in 1996 and is currently one of the leading recruitment-consulting firms in South Africa. They offer recruitment services in fields like Mining, Medical, Logistics, Sales, Construction, Manufacturing, Agriculture, Engineering, Technical, Information Technology, Finance, etc., for companies based in South Africa and abroad.
With more than 25 years of experience in the recruitment world, they have a massive database of employers and employees (70,000+ interviewed candidates), and they also have a deep understanding of hiring trends, especially for positions in middle and senior management. If you are looking for permanent placements, temporary placements, contract placements, disability placements, or international recruitments, this is the place to go.
All you have to do is register your CV directly on their website (there is a CV template available to help you if need be), and all available positions are uploaded live on their website. Danté Personnel Recruitment also has branches in Midrand, East Rand, Randburg, Mpumalanga, and Cape Town.
2. AtripleA Recruitment & Temps
Address: Unit D, 58 Hendrik Avenue, Brummeria, Pretoria, Gauteng 0081, ZA
Website: www.aaaa.co.za
Contact Numbers: (+27) 082 921 2439
AtripleA Recruitment was established in 1999 and has been around since then, no doubt because of how good they are. AtripleA Recruitment & Temps recruitment strength is in Engineering and Construction, Admin, Finance, and IT Recruitments.
According to their website, they have an extensive database (50 000 candidates), of which 80% are based in Gauteng, and they also have a 70% successful placement rate. Looking at their name, you can guess that they are also good with temporary placements.
For senior candidates or candidates with scarce skills attending interviews, AtripleA Recruitment & Temps arranges flights, transportation, and accommodation where required. AtripleA Recruitment & Temps has worked with companies like:
JSI
Murray & Roberts
Redson
CDM Smith
Bombela
Hatch
1ST  Engineering, etc
3. Professional Sourcing SA
Founder: Patricia Koekemoer
Address: 1215 De Ville Bois Mareuil Street, Moreleta Park, Pretoria East, Gauteng 0081, ZA
Website: prosourcing.co.za
Contact Numbers:  +27 12 991 5854
#good #everyday #motivation #monday #inspiring #prosourcing pic.twitter.com/cRGvik4nCQ

— ProSourcing (@ProSourcingZA) April 11, 2022
Founded in 2005 by Patricia Koekemoer, Professional Sourcing is focused on professional placements in Finance, Tax, Audit, Treasury & Investments, Actuarial, Information Technology, Engineering, Legal, Human Resources, Marketing & Communications, Specialized Sales and Management Consulting.
They offer placements in South Africa and abroad, and they boast a highly successful placement and retention rate. Since this agency's primary focus is on professionals in the above industry, it is the best option for those with specialized, highly sought-after skills.
4. Hutech International Group (pty) Ltd
Address: 492 Dawn Road, Lynnwood, Pretoria, Gauteng 0081, ZA
Website: www.hutech.co.za
Contact Numbers: +27 12 346 3603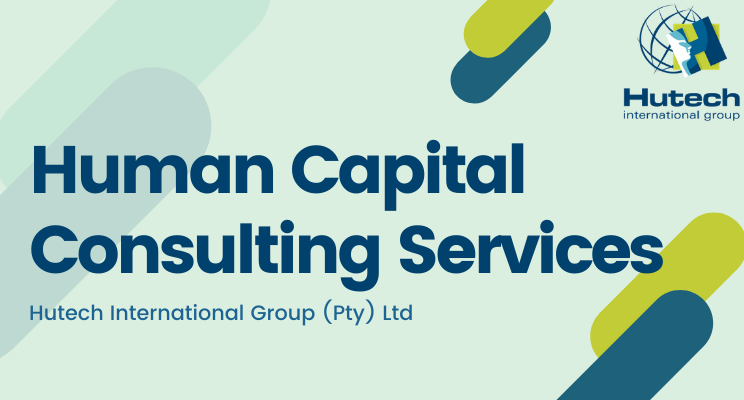 Established in 1998, The Hutech International Group of Companies now has an employee strength of 119, with branches in Gauteng, Free States, KwaZulu-Natal, Eastern Cape, Western Cape, and Mpumalanga. It has a special niche in recruiting for small, medium, and micro-enterprises (SMMEs) and entrepreneurs. So if you are interested in start-ups and want to work with small businesses, this is the place to go.
The Hutech International Group's exceptional services have earned it a nomination for the Recruiter of the Year award (five years consecutively), South Africa's Top Empowered Organisations' Award by Top Empowerment Summit & Awards, and "Best HR Outsourcing & Consultancy Firm in Gauteng" by MEA Markets Magazine.
Their Clientele includes:
Capital Computer Bureau
Die Herberg
Garner & Associates, etc
5. Sinakho Staffshop
Founder: Martinette Van Wymeersch
Address: 951 Duncan Street, Brooklyn, Pretoria, Gauteng 0081, ZA
Postal Address: 392 Lynnwood Road, Lynnwood, Pretoria, Gauteng, South Africa, 0081.
Website: www.sinakho.co.za
Contact Numbers: +27 12 460 1271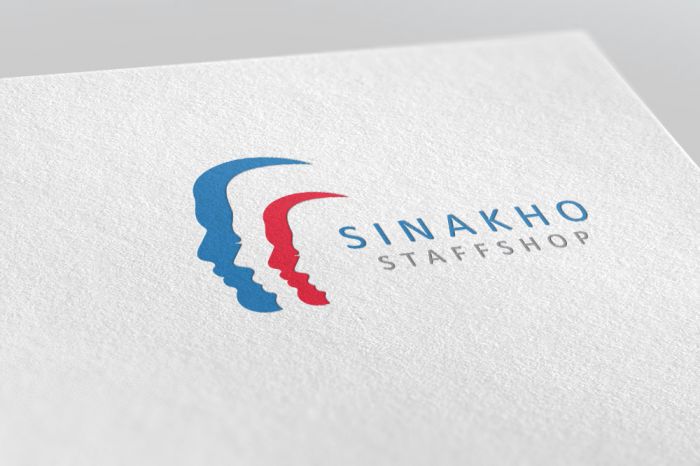 Sinakho Staffshop has been a leader in the recruitment industry since 1989, boasting recruitment specialists who have, on average, 15 years of experience. They specialize in both SMEs and professionals placements of management and non-management staff; Office Support, Admin, Secretarial, Call Centre, Human Resources, Sales and Marketing, Finance, Trade, Technical, Production, Supply Chain, and IT.
With Sinakho Staffshop, you have endless possibilities to work with multinationals, JSE-listed public companies, medium-sized enterprises, and small professional operations as they cut across different industries and scales of operations.
Placements may be permanent, temporary, and disabled placements as deemed fit. As a testament to how good they are, Sinakho Staffshop was voted National Recruiter of the Year and National Consultant of the Year in 2013, 2015, 2017, 2018, and 2019.
6. Legadima Human Capital
Address: Fin Forum Building, Cnr of Dr van der Merwe and Sefako Makgatho Drive, Pretoria, Gauteng 0182, ZA
Postal address: 913 Stangeria Avenue, Montana Park, Pretoria, PO Box 346, Groenkloof, 0027
Website: egadima.co.za
Contact Numbers: +27 12 548 6588
The Checklist You Need to Run Through Right After Your Interview https://t.co/LMlPoyMAxU via @TheMuse

— Legadima Human Capital (@LegadimaHC) February 13, 2019
Legadima Human Capital was established in 2002 and offers placements across various industry sectors from entry-level to executive management (Professionals, Executives, Artisans, and Graduates). Legadima Human Capital covers a wide range of industries like Retail, Printing, Pharmaceutical, Security, Telecomm, Agriculture, Engineering, FMCG, Government & Parastatals.
Others are Aviation, Call Centres, Automotive, Information Technology, Logistics, Manufacturing, Medical Services, etc. With this, you are guaranteed a sure placement no matter your field of specialty or experience.
7. WHM Recruitment Advisors
Address: 387 11th Avenue, Pretoria, Gauteng 0084, ZA
Website: whmrecruitment.co.za
Contact Numbers: 012 566 3081
WHM Recruitment was established in 2014 and currently has branches in Cape Town, Johannesburg, Pretoria, Durban, Gauteng, Midrand, etc. It offers a broad range of placements in IT, Information Technology, Supply Chain and Logistics, Financial, Mining and Engineering, Recruitment, Interviews, Business Management, Industrial, Sales, Law, Security Industry, FMCG, Insurance, etc.
And just like its name suggests, it is one of the recruitment agencies in Pretoria that seek to guide job seekers and employees through the tedious recruitment steps. An affiliate WHM Labour Law Advisors and WHM Human Resource Advisors are just extensions of other services they provide.
8. Aviation Link Recruitment Specialist
Address: Hangar 45, Wonderboom National Airport, Lintveld Road, Pretoria, Gauteng 0110, ZA
Website: aviationlink.co.za
Contact Numbers: +27 82 678 1652
As its name suggests, Aviation Recruitment Specialists is specific in the industry it recruits for: the aviation Industry. Established in 2012, it offers professional and affordable aviation recruitment services for Pilots, Helicopter Pilots, Drone Pilots, Aircraft Maintenance Engineers, Air Traffic Controllers, Quality and Safety Managers, and even Aeronautical Engineers.
It is best for job seekers with these skills to go with this agency rather than the generalized ones. Because they understand the industry and its challenges, their recruitment process is standardized to meet the requirements of the highly skilled industry, and employers who need these services would surely trust them.
Aviation job-seekers can quickly register on their website and post their resume in the agency's database. Applications for positions advertised by employers can also be made on their website.
9. Green Marble Recruitment Consultants
Founder: Adél Visser
Address: 4 Graham road, In Shere Lifestyle Centre, Building No.6, Office No 2, In Shere, Pretoria, Gauteng 0081, ZA
Website: gmrc.co.za
Contact Numbers: 076 965 2256
Green Marble Recruitment Consultants is another agency to consult for your recruitment needs. It was established in 2009, which is relatively recent compared to some older agencies, but they have managed to make a name for themselves in the field.
Its founder Adél Visser has 2 decades of experience in recruitment, a skill that is undoubtedly helping the agency grow in leaps and bounds. Green Marble over placements in Engineering, Finance, Information Technology, Business Administration, and Human Resources.
Others are Construction, Manufacturing, Marketing and Communications, Accounting, Transport, Finance, Management Consulting, Logistics & Supply Chain, Warehousing, Distribution, Sales, General Administration, Human Resources, and Graphic design.
10. Marvel Placement Consultants
Address: 882 Corner of Barnard and Alberton Street, Elarduspark, Pretoria, 0181
Website: marvelplacement.co.za
Contact Numbers: 012 030 0322
Marvel Placement Consultants (Pty) Ltd is new on the scene; it was established in 2017. However, this can only mean that they have something new to offer. It focuses more on recruitment on a permanent basis, focusing more on the onboard monitoring process and ensuring that employees are successfully integrated within their new positions.
So this is the go-to for job seekers who wish to build a (lifelong) long career in your chosen organization. Their website is constantly updated with job vacancies, so you might want to keep a tab on them.