Finding a job can be a very hectic process, and sometimes some of the most available jobs don't pay so much. Job seekers are not the only ones that face the pressure; companies also find it difficult to get suitable (and employable) individuals to fill the available positions. Just as finding a job is hectic, finding the right employee can also be stressful.
To bridge this gap for employers and potential employees, recruitment agencies help both employers and job seekers. These recruitment agencies are known to have good strategies for employment that help companies find suitable employees and help job seekers get their dream job, and thankfully for those in Cape Town, there are a good number of recruitment agencies in Cape Town.
Best Recruitment Agencies In Cape Town
A good recruitment agency takes out time to know the staffing needs of their clients and communicates effectively to the job seekers to know if their skillset and qualifications match the needs of the company with vacancies.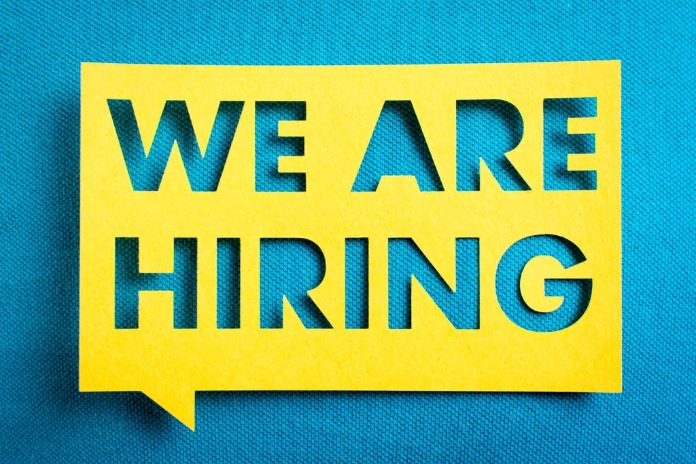 They also ensure that before matching potential employees to a company, they guarantee that they will also be excited and comfortable working at the company. Here are 10 of the best recruitment agencies in Cape Town, South Africa.
1. Dq Staffing Solutions
Managing Director: Sherizaan Basadien
Address: South Arm Road, Duncan' D' Berth, Cape Town Harbour, Cape Town 8001
Contact Number: 021 401 8737
Website: www.dqss.co.za
Email: [email protected]
Dq is an acronym for Dynamiq, and Dynamiq Staffing Solutions (Pty) Ltd has been in existence since 2008. This company provides recruitment services for both small companies and big companies. They have worked for companies like Transnet TPT, Transnet TNPA, Selectafish Viking Fishing, DQ Terminal Operations.
2. Pure Placements
Founder: Nicholas Nicola
Address: 1 Athlone House, Henley Road, Muizenberg, Cape Town – 7945
Contact Number: 021 201 7410
Website: www.pureplacements.co.za
Email: [email protected]
Instagram: @pure_placements
This recruitment agency specializes in tech, sales, and administration as a BBBEE Level 4 Contributor. They provide services for clients, including small businesses and big corporate businesses. Their goal is to see to it that both job seekers and companies are satisfied; they do this by meeting personally with the job seekers to know whether or not the candidate will suit the staff needs of the company.
Pure Placement has a placement fee of 12.5%. However, they are fully aware that 12.5% may be too high for small businesses; as such, they are not so rigid on it, they are open for negotiations on their fee.
3. Globe Recruitment
Director: Faizel Kearns
Address: 11 Le Sueur Avenue, Constantia Heights, Cape Town – 7608
Contact Number: 021 300 1314
Website: www.globerecruitment.com
Email: [email protected]
Globe Recruitment prides itself on having a very strong influence across Cape Town. They currently have a clientele base comprising many well-known companies in Cape Town to help meet the company's staffing needs. This agency is proudly South African and currently a B-BBEE Level 1 agency.
The main goal of Globe Recruitment is to leave people better, including job candidates and companies. They have a team of individuals who have developed top-notch and professional skill sets from several years of experience and with their skills. They are able to develop recruitment strategies that aim at finding candidates with the best talent and skillset for companies.
4. Edutal Pty Ltd
Founder: Ubong Samuel Silas
Address: 6 Spin Street, 2nd Floor, Suite 201 8000 Cape Town
Contact Number: 021 205 5318
Twitter: @edutalltd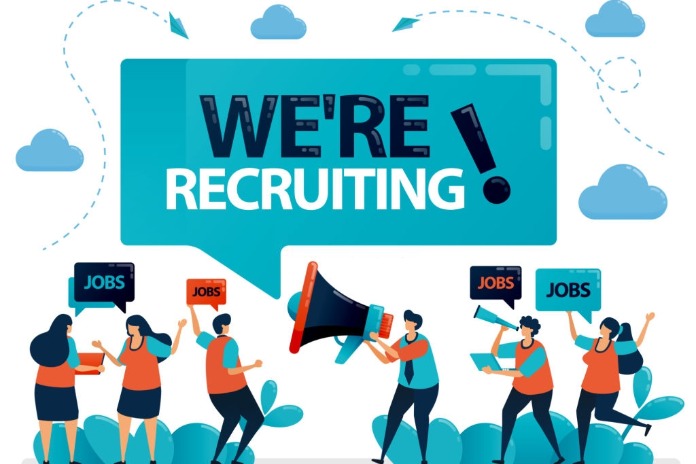 Eduatal Pty Ltd has not been in existence for up to a decade. Still, they are already making a name for themselves as the go-to recruitment agency for educational manpower needs. The aim of this company is to create value and trust within the online marketing place. Their goal is to facilitate a healthy interaction between clients and make it easier for those in the educational niche to get their dream job.
One of the things that make this agency stand out is the fact that they make use of technology to provide better services to their clients, and apart from helping companies recruit staff, they also provide services like advertisement, marketing, website design, event planning, and a host of other things.
5. TrudyQ Consulting
Address: Constantia, Cape Town, Western Cape, 7945
Contact Number: 084 786 4301
Email: [email protected]
Twitter: @trudyqrecruit
This recruitment agency believes that the success or downfall of a company can be facilitated by the employees. As such, they are dedicated to providing companies with carefully selected candidates who have the company's success at heart. TrudyQ Consulting seeks to understand the company's core values to provide employees who will benefit a company.
In this recruitment agency, the goal is not to provide companies with many potential employees but rather to sieve through the candidates and carefully select the best and most qualified because they hold on to the notion that quality is better than quantity.
6. Career Studio
Founder: Janine Leitner
Address: Milnerton, Cape Town, South Africa
Contact Number: 083 212 4595
Email: [email protected]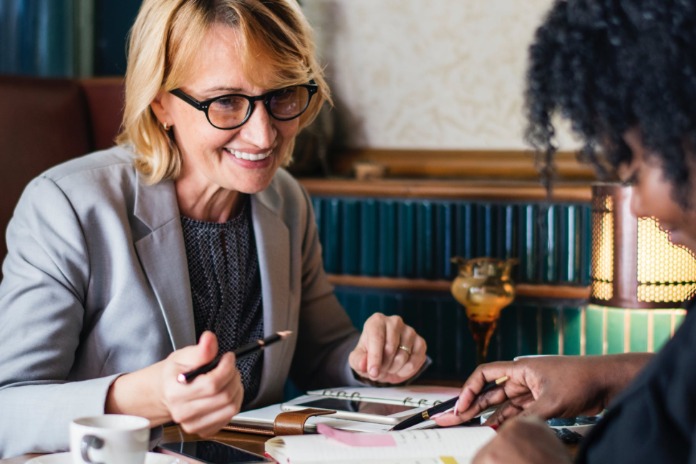 Career Studio is just the recruitment agency all companies need. This recruitment agency believes that to provide good employees to companies, you must first understand the company's working environment, which is one of the things they do. Career studio provides a full recruitment service that includes interviews and screenings.
After selecting potential employees, they run criminal checks on them. Their goal is to see that the company has detailed information about who they are about to add to their payroll.
7. My Recruit Agent
Address: The Planet Art Buildings, 32 Jamieson St, Gardens, Cape Town, 8001
Contact Number: 

021 201 1590

Email: [email protected]
This recruitment agency provides recruitment services and other services like virtual assistance, virtual office, and recruitment consultation. This agency provides virtual recruitment services and uses a directory website to connect potential employees to companies.
The website is free to use for posting job adverts or for posting the type of job you want and are qualified for. However, before using the website, it is important to carefully go through its guidelines. If things are unclear to you, you can contact them by email at [email protected].
8. Nucareers
Address: Sunningdale Dr, Milnerton Rural, Cape Town, 7441, South Africa
Contact Number: 083 798 5643
Email: [email protected]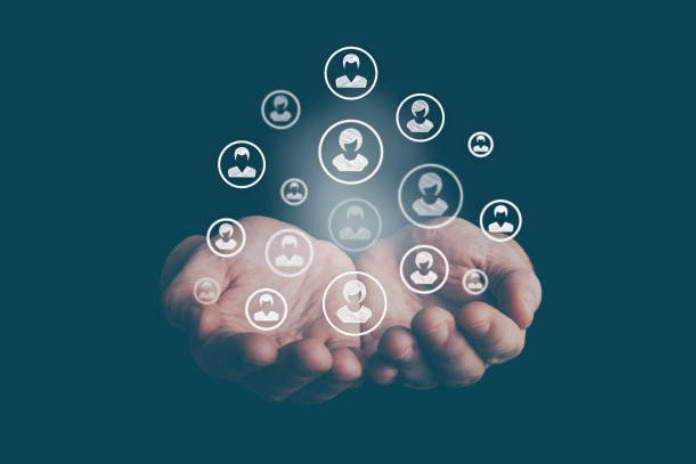 Nucareers has been in the industry for almost a decade, and they are known for being a reputable recruitment agency. They work with an extensive database and a team of well-trained, experienced, and skilled individuals. Some of the notable companies around Cape Town that Nucareers have worked with include; Nedbank Econoloo, Clearworld Suppliers, Drainmen Silwerspoon Catering CDP, Accounting SA Goldcoin, The Citizen Newspaper, DebtCare,  BAN (Business Accounting Network), Econoloo Standard Bank, among others.
What makes Nucareers stand out compared to other recruitment agencies in Cape Town is that they give companies they work with a guarantee. If the employee they recruited for a company is sacked within three months of employment for incompetence, Nucareers take up the responsibility of searching for another employee at their expense, as long as the company pays a placement fee within seven working days the candidate starts working with the client.
9. Kli Recruitment
Address: Unit 27, Roeland Square, Roeland Street, Cape Town City Centre, Cape Town – 8000
Contact Number: 0214656023
Email: [email protected]
Kli recruitment agency is one of the recruitment agencies in Capetown that specializes in working for clients and job seekers in Admin, finance, and IT. This recruitment agency prides itself in the fact that they are focused on providing top-notch service to both companies and job seekers.
Kli serves job seekers well by reviewing their CVs and matching them to companies where the employee's skillset and qualifications can be used. This way, potential employees get jobs they are best qualified for, and companies get employees that suit their staffing needs.
10. TG Recruitment
Address: Cape Town City Centre, Cape Town – 8000
Webpage: www.tgrecruitment.wordpress.com
TG Recruitment agency prides itself as one of the best in Cape Town. This agency has been in existence since 2016, and its goal is not just to provide companies with qualified candidates but also to provide candidates jobs that match their preferences. To provide companies with good staffing needs, the recruitment team comprises individuals who have gathered years of experience and have a professional approach to recruitment.
Unlike some other recruitment agencies in Cape Town, this particular agency does not provide staffing needs for just any company, and they are niched down to the following industries:
Construction
Finance
Marketing
Logistics
Events Management
Retail
Administration
Spa/Salon
Insurance