The logistics and transportation business is a very lucrative venture in South Africa. Some logistics companies like UTi have a global revenue of up to $3.9 billion. And with the increase in patronization of e-commerce platforms, the demand for transportation and logistics companies is also on the rise. South Africa as a country is home to so many logistics companies, which can make choosing a good one difficult. Depending on the kind of material you wish to move, there are many options to choose from when it comes to the transport company to use.
In order to solve this problem, we have taken the time to create a detailed list of some of the best logistics and transport companies in South Africa. For any of these companies to make it to our list, they have been put through a quality test to see they possess at least three of the characteristics a good logistics company should have. We have also included these characteristics in order to help you choose one to work with.
What Makes A Good Logistics And Transportation Company?
Before choosing a logistics and transportation company to contract for in the transportation of goods for your business or personal needs, it is important to put the company to some test to be sure that they will deliver efficiently. In this post, we will not only be sharing with you some of the best logistics and transportation companies in South Africa, but we will also be disclosing some of the characteristics that make a good company in this industry.
These characteristics include:
Experience: Logistics and transportation companies that have been actively in existence for some years tend to be better in their services because of their wealth of experience.
Delivery speed: Late delivery is one of the major red flags any logistics and transportation company that intends to stay relevant should avoid. As a customer, it is advised that you work with companies that are known for ensuring that their clients get their order on or before the stated arrival date
Variety of services they offer: Look out for companies that cover all logistics, transportation, and shipment needs.
Customer service: A good logistics company will provide different means of contact for their clients and will also ensure that they are responsive to customers' complaints.
Attention to details: Aside from timely delivery, you also want to work with a company that gives attention to every little detail, like ensuring that goods are in good condition and providing a platform for customers to track their shipment.
Top Logistics And Transportation Companies In South Africa
Taking the above characteristics of a good logistics and transportation company into consideration, we have compiled a list of the best compared in South Africa.
1. CHEP
Owner: Brambles Limited
Address: 7 Westville Rd Westville, ZA, 3629
Active Since: 1945
Phone Number: 0800330334
Email: N/A
Website: http://www.chep.com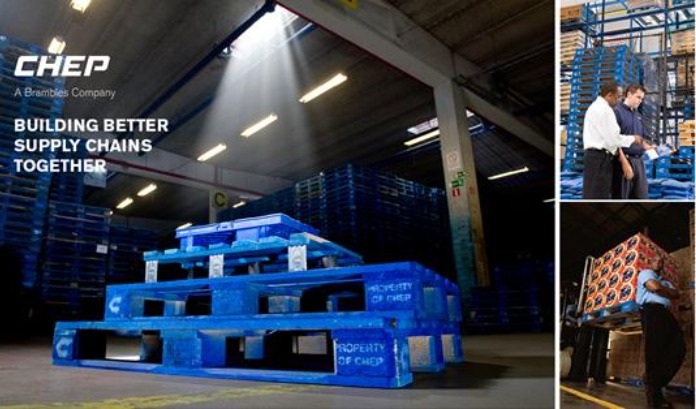 The existence of this logistics company is the definition of having experience in the field. The history of CHEP (Commonwealth Handling Equipment Pool) dates back to as far as the second world war. It was originally founded by the Australian government but was later privatized in 1949. From 1974 to 1991, this logistic company expanded its areas of influence across Australia to Europe, the United States, South Africa, Asia Pacific, and Canada, touching major continents of the world where their services are being enjoyed by millions of people who patronize them.
In South Africa, CHEP prides itself on being more knowledgeable than any other logistics company in the world. The company rightly earned the bragging right based on their over 60 years of experience in the industry. In the country, this company has helped ease the burden of transporting goods from one location to another.
CHEP Transport has a customer base of over 3 million and they pride themselves in being trusted to deliver. If you are searching for one of the best logistic companies in South Africa, CHEP should come to mind, and with their experience in the transportation business, you be sure your goods are in safe hands.  Also, prompt delivery is a priority for the company.
2. Onelogix Group Limited
Founder: Ian Lourens (CEO)
Address: 46 Tulbagh Road Pomona AH Kempton park, 1619
Active Since: 1988
Phone Number: +27 11 396 9012
Email: [email protected]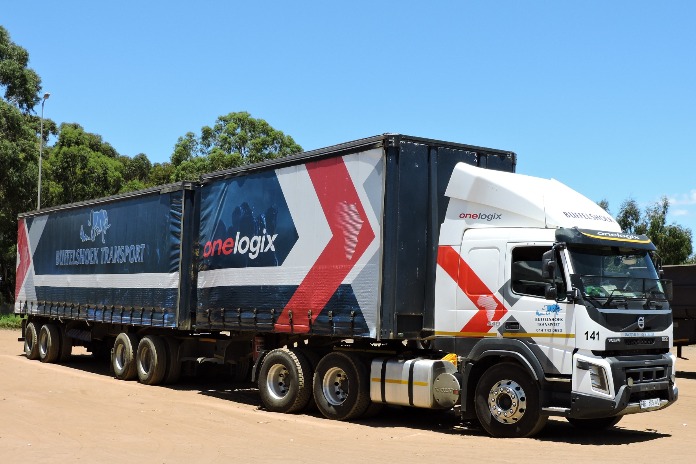 Another legend in the industry, Onelogix is a world-class logistics and supply chain company and they specialize in transporting agricultural produce from crops to fish. They also transport liquid, manufactured goods, and even agricultural vehicles and equipment. With over 30 years of experience in the logistics industry, Onelogix prides itself on being flexible, efficient, and innovative. This company has a wide range of vehicle types that enable them to cover all areas of the supply chain in the agricultural sector. Farmers don't need to worry about getting their farm produce to the companies, consumers, or any type of customer that patronizes them.
They have a code of conduct to carry out business transactions with integrity and to refuse gifts from a third party in return for any kind of favor or service. Gifts can only be received with sanction by the managing director As such, irrespective of the type of goods you wish to carry, whether solid, liquid, light, or heavy, Onelogix should come to your mind. This is why we have added it to our list of the best logistics and transport companies.
3. Interlogix
Founder: Tim Driman
Address: 124 Teakwood Road  Clairwood, South Africa
Active Since: 1999
Phone Number: +27 11 867 3377 / 2988
Email: [email protected]
Website: http://www.interlogix.co.za/
A versatile organization with customer satisfaction as the ultimate goal, Interlogix is not just a logistics company, it is also a provider of project management. Since 1999, they have been able to expand their area of influence to Durban, Johannesburg, and Walvis Bay. Through proper management and innovation, this company has been able to stay relevant in the industry from 1999 to date. If the goods you wish to transport fall into the category of petrochemicals, machinery, mining metals, mined products, and vehicles, then Interlogix may as well be a great logistics and transport option for you.
Beyond serving customers within the shores of South Africa, Interlogix also transports goods outside the country to countries like Namibia, Tanzania, Zimbabwe, The Republic of Congo, Botswana, Lesotho, Malawi, and Swaziland. Therefore, if you wish to transport your goods to neighboring countries, this is your best plug. This logistics company performs the following services:
Fully Licensed Customs Agent
Warehousing – Durban/Johannesburg/Walvis Bay
Logistical Cargo Management into Africa
Project Management
Large Customs Road Bond covering South Africa and Namibia
Unpack/Repack/Pack and Secure Containerised Cargo
Road Transport Consolidation Loads/Full Loads/Abnormal Loads
Logistical Plans
Feasibility Studies
Freight – Sea and Air
Special Charters – Sea and Air
4. UTi
Founder: Owned by DSV
Address:

49 Jones Rdjet Park

,

Gauteng

, 

1469

 

South Africa

Active Since: 2015
Phone Number: (031) 310-6000
Email: [email protected]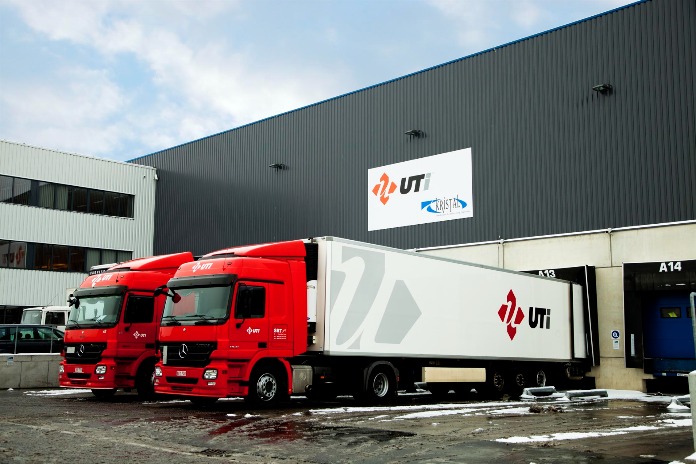 UTI has its headquarters in Johannesburg, South Africa, and is a privately owned company that specializes in the transportation of freight and cargo. As of 2015, this company had global revenue of $3.9 billion and 21,000 employees. And at that time, UTI had influence in over 50 countries.
In October 2015, DSV acquired UTI for $1.35 billion. With this acquisition, DSV and UTI combined have become one of the biggest competitors other logistics companies have to face. Even without the long years of experience many of the listed companies here have in the industry, UTI has grown exponentially over the years to give others a run for their money. UTI performs the following services for clients:
Freight forwarding
Customs brokerage
Warehousing services

Coordination of shipping
Storage of raw materials
Supplies
Considering the fact that UTI is internationally recognized and that they have garnered some productive years of experience in the industry, it is safe to say that their services are reliable.
5. Crossroads Distribution (Pty) Ltd
Founder: N/A
Address: 118 Setter Road, Commercial Industrial Park, Midrand
Active Since: 1930
Phone Number: +27 11 571 4939
Email: [email protected]
Other Facts: Specialises in petroleum and metro chemicals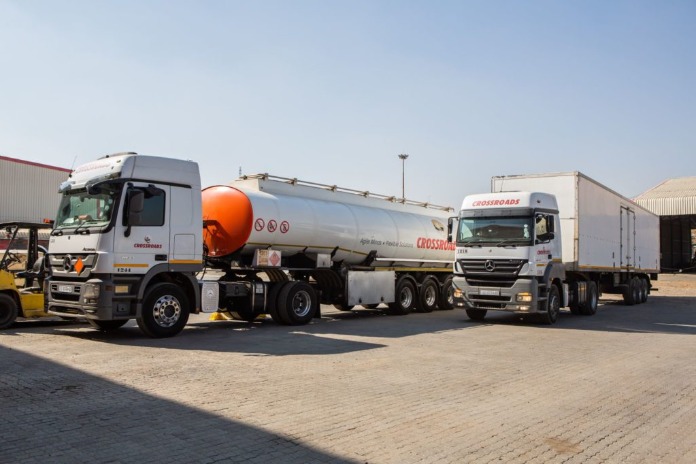 With over 90 years of experience in the logistics and transportation business, in addition to the recognition which the company has garnered across South Africa, Botswana, and Namibia, Crossroads Africa can be said to be reliable and has earned massive respect over the years. In over 90 years, it is possible to fade off the market, but they have remained very much relevant by innovating best practices and increasing the speed of their services in order to satisfy customers.
Crossroad Distribution Ltd ensures that its customers benefit from end-to-end supply chain solutions and supply chain compliance. This is made possible through a single invoice delivered via long term partnership. Having been around for as long as we can remember, this transportation company might as well be the most experienced in the country and their services have only gotten better with the passage of time. This logistics company has a niche transportation system that transports:
Fuel
Bulk Liquid
Gases
Chemicals
Explosives
6. Transnet
Founder: The Government of South Africa
Address: Carlton Centre 150 Commissioner Street, Johannesburg 2001
Active Since: 1990
Phone Number: +27 11 308 3000 Email: [email protected]
Other Facts: Transnet has other subsidiaries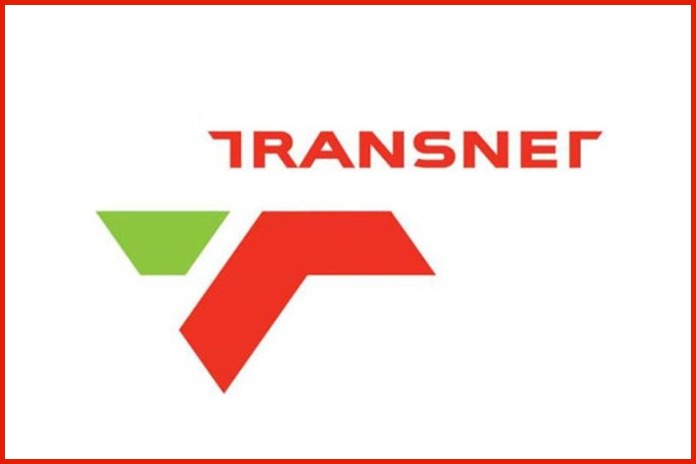 This logistics company is a government-owned company that was formed in 1990 to render transportation services in different sectors. Most of the stock of this company is owned by South Africa's Department of Public Enterprises. They specialize on:
Pipeline management
Port Transport
Rail transport
Port management
Through Transnet Pipeline, they are able to transport petroleum and gas products over a long distance. And through Transnet Freight, its biggest subsidiary, they are able to transport heavy-duty items to different locations.
Unlike some other logistics companies that may have to contract a different engineering firm for the maintenance and repair of their freight wagons and locomotives, Transnet has a subsidiary called Transnet Engineering that is dedicated to the repair, maintenance, and upgrade, and manufacture of their equipment. In the same vein, the engineering part of the company would also render the same services to anyone who needs them.
Aside from making profits from the many ventures the company is into, Transnet is also dedicated to building a better South Africa. In a bid to promote the South African government's black empowerment, Transnet entered a $1.5 billion deal with nine black-owned companies to supply it with fuel for a period of five years. Despite all the growth this company has enjoyed, it had also had its setbacks. In July 2021, it was hit with a cyber-attack. It has also been plagued with executives who have embezzled the company's funds at one point or the other. In spite of all these, the company has continued to thrive.
7. IMVUSA Transport
Founder

: Richard Clark

Address: 

5 Ourora St, Kuils River, Cape Town, 7580, South Africa

Active Since

: 1994

Phone Number

: +27 (0) 021 906 0429

Email: [email protected]
Fax: +27 (0)21 903 2215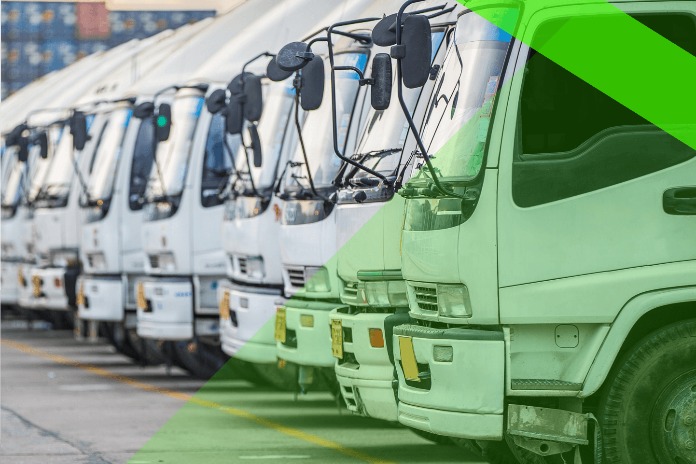 IMVUSA Transport is one of the leading logistics transport companies in Cape Town, Gauteng. The major aim of the organization is to provide means for the movement of things to any location in South Africa, as well as to neighboring countries around SA. The main quality of this company that puts them on our list is that; they observe relevant safety operations to ensure that both staff and ship are in appropriate condition. They also keep clients updated with the current status of their shipment.
This company also prides itself in the wealth of knowledge they have acquired from their many years of experience, which is a major green light when you want to choose a logistics company to do business with. Their range of service includes:
National Road Transport

National haulage

Palletized loads

Container transporters

Full loads and part load

Abnormal Road Transport

Abnormal escorts

Heavy lift transport

Abnormal cargo

Abnormal transport

Film Division

Specialized transport requirements

Mobile cranes

Cross border transport

Cross Border

Sea freight and air freight

All major sub-Saharan countries

Mobile Crane

Rigging

Container transport

Turn-key project
8. Barloworld Logistics
Founder: Ernest Barlow
Address: 13 Impala Avenue Doringkloof Centurion 0157 South Africa
Active Since: 2001
Phone Number: +27114451600
Website: https://barloworld-logistics.com/
Barloworld Logistics prides itself as a company that has a good understanding of the supply chain which helps them create smart supply chain solutions. By combining their strategic knowledge on planning, management, and execution, they are able to analyze, design, implement, operate and manage the entire supply chain. They pride themselves on being able to create supply chains that are flexible and responsive to the ever-changing market needs.
The logistics company is able to achieve this by linking the supply chain of their clients with the client's business. They see to it that all their clients have the resources required to achieve their vision and aim for choosing Barloworld. Customer satisfaction is what keeps the company on oiled wheels. The logistics company provides different services which include:
Supply Chain Advisory
Freight forwarding
Transport Solutions
Warehousing and Distribution
Transport Management Services
Supply Chain Management
9. Letaba Logistics
Founder: Richard Tomlinson
Address: 1 Bokmakierie Road Joosten Bergvlakte Kraaifontein (Western Cape)
Active Since: 2005
Phone Number: (021) 988 0134
Email: [email protected]
Other Facts: Letaba Logistics owns different tons of heavy-duty trucks and they take pride in having operators with years of experience.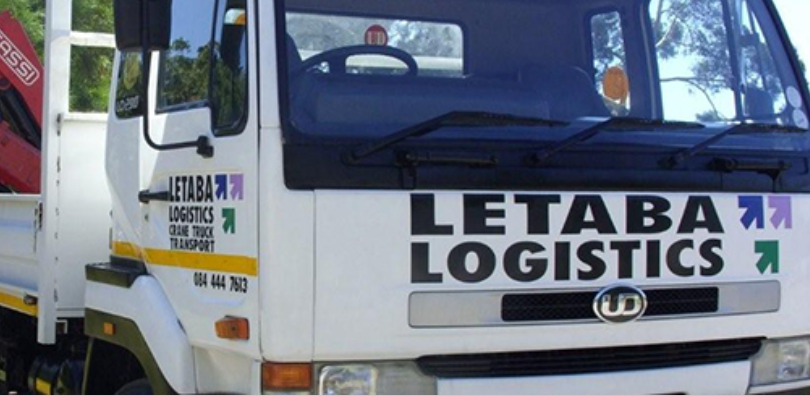 Letaba is a logistics and transport company in South Africa that was established in 2005 but the growth it has registered so far calls for applaud. At the beginning stage of the company, it had just one truck with which it transported goods for its clients. But with top-notch customer service, as well as quality service and work ethics, they have been able to increase their fleet number and is now a strong competition that other logistics and transport companies have to face.
Again, this company is BEE compliant, promoting the welfare of the black community. They also ensure that appropriate work ethics such as observing relevant precautions and ensuring the safety of staff and goods are put in place. All these are stated on the company's website. Letaba Logistics is one of the best transportation and logistics companies in South Africa and one that you should be able to count on for efficient service. They offer the following types of service:
Transportation of cables
Planting of poles
Transportation of Mini subs
Moving of Barriers
Transportation of empty containers
Transportation of transformers
10. On The Dot Logistics
Founder: N/A
Address: Make use of the outlet locator
Active Since: N/A
Phone Number: 021 406 3312
Email: [email protected]
Other Facts: You can also contact On the Dot using the form on their website.
https://www.instagram.com/p/COGYNVtrR0m/
On The Dot prides itself as the largest multichannel media logistics company in South Africa. While most of the other logistics companies on this list transport agricultural produce and petrochemicals, this one focuses on the transportation of any form of media, including magazines, books, consumer electronics, newspapers, and digital equipment.
The company is one of those that explore rare grounds to make a difference in the industry. They provide Business-to-Customer and Business-to-Business services. Their services include:
Warehousing
Delivery
Distribution
Customer management
Risk modeling
E-commerce fulfillment supply chain
They pride themselves in being renowned experts in this niche and through their affordable services. Brands are able to have their products that are sold online and even offline delivered to the customer with speed. If you are in South Africa and you are seeking to transport any kind of media material, then On The Dot should be one of your contact options, seeing that it is their area of specialization, they should be reliable and deliver efficient service.
If you need to locate any of their outlets, you can simply make use of the outlet locator on their site. All that is required is that you enter your city and information about the kind of media you want to transport. You can also track your order to know how it is doing in transit. On The Dot Logistics is one of the leading companies of its kind moving with the dynamic trend.
11. BLG Logistics
Founder: The company was founded by a group of 65 merchants
Address: Port Elizabeth, Durban, Cape Town, and East London
Active Since: 1877
Phone Number: +27 11 445 1600
Email: [email protected]
Other Facts: Has been in existence for over 140 years
If there are any logistics and transport company on this list that has a bragging right when it comes to years of experience, it is BLG logistics. This company has been in existence for over 146 years and they are still active in the industry, moving with the fast pace of the dynamic world. In February 1877, this company was founded by 65 people who put together their knowledge and skills to build a brand.
Today, BLG has over 100 locations and branches in different countries and continents of the world like Europe, Asia, and Africa. Although being in existence for more than 140 years puts them at advantage of having so much experience, the fact remains that it also makes it easy for newer companies to take advantage of modern technologies and practices to surpass them in the industry.
However, coming from the olden days does not mean you have to stop learning new things. Understanding this, BLG has stayed updated with modern practices in the field and has constantly embraced new innovations in their approach to business practices with new updates. Combining their access to experience with their passion for innovation, BLG has been able to remain relevant in the industry.
According to this company, no destination is too far and no load is too heavy. So, if you wish to transport your goods using one of the best logistics and transportation companies in South Africa that also has international recognition, you can consider BLG Logistics.
12. Dawn Wing Logistics
Founder: N/A
Address: Johannesburg, South Africa
Active Since: 1989
Phone Number: 0861 223 224
Email: [email protected]
Other Facts: Delivers express delivery services of letters and parcels up to 30kg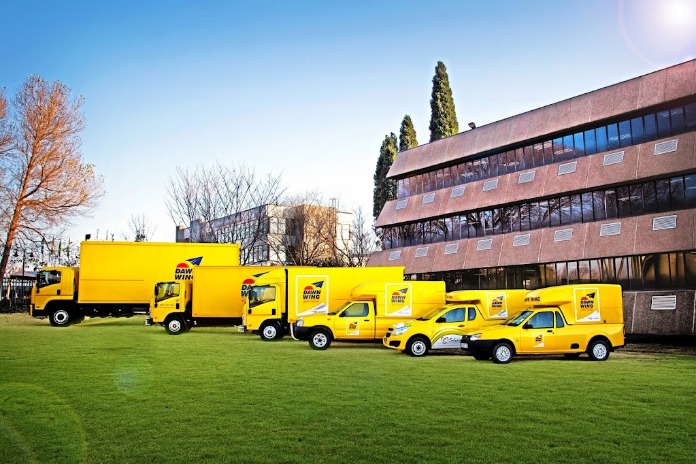 Dawn Wing is a logistics and transportation company that was founded in 1989 and later became a subsidiary of Laser Group (Pty) Ltd. by partnering with Geopost in 2007, to meet the need of their clients, as well as create a good brand name for themselves.
This logistics company currently has up to 700 companies, 15 depots, and 300 vehicles. They can also provide express delivery of letters and parcels that are up to 30kg. They offer business-to-business delivery services and business-to-client deliveries as well.
Despite being proud of their achievements over the years, they have also embraced technological innovations to help improve their service speed and provide optimum satisfaction to customers. To make things easier for everyone, the official website of Dawn Wing is built with provisions for clients to easily track their orders by inputting their waybill numbers. They also partner with e-commerce platforms to deliver orders.
13. Imperial Logistics
Owner: James Moore
Address: Imperial Place, 79 Boeing Road East, Bedfordview 2007
Active Since: 1946
Phone Number: +27 11 372 6500
Website: https://www.imperiallogistics.com/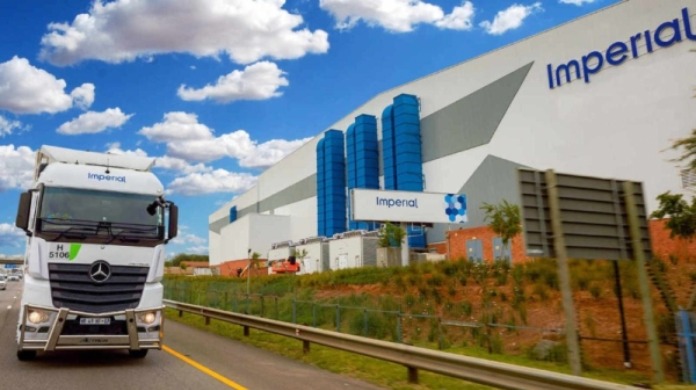 Imperial Logistics is a transport company that can be categorized as one of the top-ranking logistics companies in the world for many reasons. With annual revenue of ZAR46.4 billion, they leverage technology to provide innovative solutions to supply chain problems. This logistics company offers a wide range of brokerage and freight services to different industries like:
Health care
Chemicals
Automotive
Consumer
Industries
Commodities
One of the things that also make this logistics company worth patronizing is that they are consistently integrating new technology into their services in order to be able to provide a more efficient service and improve customer experience. They also have over 2500 employees who are dedicated to seeing that all customers are treated adequately. The logistics company provides the following services:
Sourcing procurement
Freight management
In-country operations
Consumer goods distribution
Countries serviced through internship networks
14. Kuehne + Nagel
Founder: August Kühne and Friedrich Nagel
Address: Edenvale, South Africa
Active Since: 1890
Phone Number: N/A
Email: N/A
Other Facts: You can contact this company by making use of the form on their website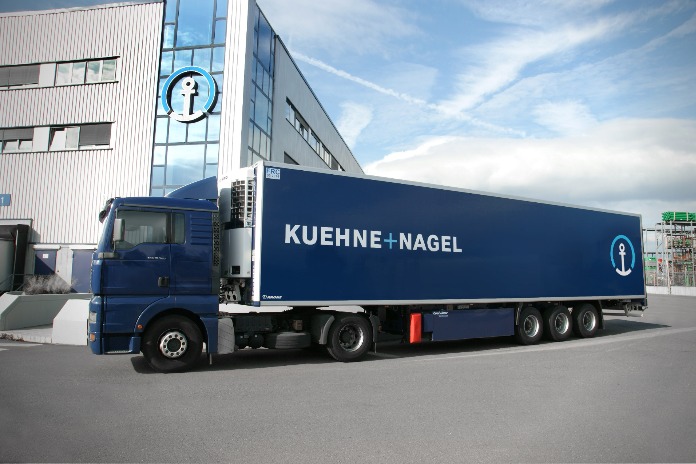 After BLG Logistics, another logistics and transportation company that has stood the test of time in terms of longevity is Kuehne + Nagel as the company has been in existence since 1890. The name of this company was coined from the names of its founders August Kühne and Friedrich Nagel.
This logistics company that started as a traditional shipping company in Bremen, Germany, has grown to become the number one sea freight forwarder in the world. Kuehne + Nagel has about 1400 locations worldwide of which South Africa, Nigeria, and Mozambique are inclusive.
They also have over 76,000 supply chain professionals on their employee list, who work relentlessly to ensure that clients are satisfied. By 2030, they have a goal of making all their shipments CO2 neutral. You may be wondering how they have remained at the top of their game over the years, this is simply because they are innovative and have evolved over the years to adapt to the changing times. Kuehne + Nagel has really earned bragging rights among the best logistics companies across the globe.
15. Skynet Worldwide Express
Founder: Simmonds Warner
Address: Units G, Isando Business Park, Cnr Vanacht & Gewel Streets, Isando, Gauteng, 1609
Active Since: 1973
Phone Number: +27871311311
Email: [email protected]
Other Facts: Special offer for UNISA Students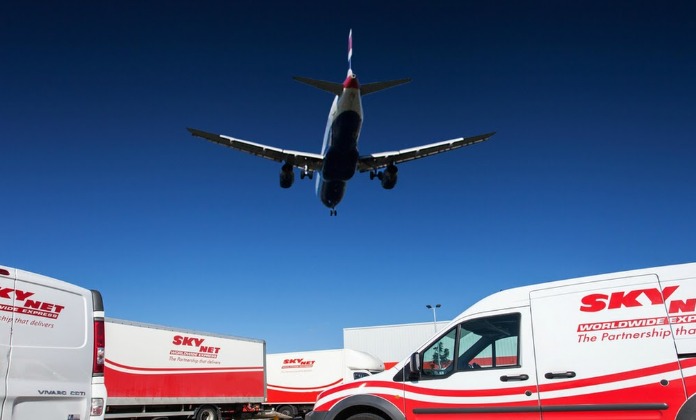 Skynet Worldwide Express is a logistics and transport company that prides itself as the largest independently owned network that delivers across more than 200 gateway cities worldwide. This company was first founded in London in 1972 by Simmonds Warner and later on spread around other countries in Europe.
About four years later, in 1976 to be precise, they expanded to Latin America with the name 'Choice Air Courier' and in 1984, they merged with 'Sky Courier Network'. In South Africa, SkyNet was established in 1988, in Johannesburg, one of South Africa's capital, and just like they are excelling worldwide, South Africa is not an exception. They provide the following service:
Closed Distribution Solutions
Same Day Express
International delivery
eCommerce Solutions
SkyNet South Africa is also one of the logistics and transportation companies in South Africa that provides express delivery. Only within South Africa, over one million parcels have been delivered and they are not stopping operations anytime soon. This company is the second-largest transporters of international traffic in South Africa. In order to support the government on black empowerment, SkyNet has risen to become the leading black empowering logistics company in the country.
Students of the University of South Africa can also make use of SkyNet's offer to assist them in dropping off their assignments in a timely manner without stress and at an affordable cost. All UNISA students need to do is:
Successfully complete your assignment
Find a SkyNet drop off zone
Drop off your assignment
After your assignment has been delivered, you will receive a confirmatory SMS
You can track your parcel at the official website of SkyNet.
16. Trans Global Logistics
Founder: N/A
Address: Durban, South Africa
Active Since: N/A
Phone Number: +27 31 566 9900, +27 11 230 1620
Email: N/A
Other Facts: You can also fill a short form on the official website to contact Trans Global Logistics
Trans Global Logistics is currently managed by Pooven Naidu, an experienced professional who boasts over 19 years of experience in controlling the operations and activities of the logistics division of renowned companies. He is fully equipped with the knowledge required to transport different types of goods, including petrochemicals and explosives, and with his knowledge, he is placing Trans Global Logistics among the list of top logistics and transport companies in South Africa. Working with him are other well-trained professionals.
There is a detailed list of services provided by this company:
Air Freight

Red Hot services in case of an emergency
Deferred air freight service grantee
Delivery of fragile and perishable cargo

Sea Freight

Delivery of full counter load
Less than fill counter load
Regular groupage services

 Road Freight

Long haul transport
Import
Export
Fully Hazchem compliment
Transportation of bulk break
Transportation of vehicles

WareHousing

Unpacking of products that have been imported
Free store
Packing of goods depending on customer's requirement
Warehouse management systems
Recap of the Best Logistics and Transport Companies in South Africa Right Now
CHEP
Onelogix Group Limited
Interlogix
UTi
Crossroads Distribution (Pty) Ltd
Transnet
IMVUSA Transport
Barloworld Logistics
Letaba Logistics
On The Dot Logistics
BLG Logistics
Dawn Wing Logistics
Imperial Logistics
Kuehne + Nagel
Skynet Worldwide Express
Trans Global Logistics
Other Notable Mentions
TFD Network Africa
Schnellecke Logistics
Santova Limited
Value Logistics
Sabila Air & Sea Logistics