Courier companies in South Africa are delivery brands based in the country that operate within towns, cities, regions, and even across the shores of Mzansi. These companies deliver a package or item, message, or letter from one place to another and from one person to another.  This article contains about 15 best courier companies in South Africa you can give a try.
Unlike other delivery services in the country, such as mail services, most courier companies are known for speed, specialization, swift delivery times, individualization of express services, and tracking.
List of 15 Best Courier Companies In South Africa
Johannesburg, Pretoria, Cape Town, Port Elizabeth, and Durban are among the biggest cities in South Africa. Although several other courier companies are scattered in other parts of the country, we will look at the companies based in the five cities mentioned above.
However, it is important to note that most companies on our list have their branch offices scattered across the country. So, even if you do not reside in any of the cities on our list, you can still patronize your favorite brand in your location. All you have to do is visit your preferred company's website to find out their nearest branch office in your area.
Do you need the services of a courier company for delivery? Any of the undermentioned South African-based courier companies can do the job as all of them are highly rated in the country.
Courier Companies Cape Town
1. Fastway Couriers
Fastway Couriers offers amazing delivery services, which include:
Fastway delivers low-cost and easy-to-use satchels across the country. These satchels are available in a range of sizes and weight limits from A5 to A2. No re-delivery fee is required.
This service is designed for clients who want to have whatever item they sent to someone back. Fastway can bring such delivered items back. You don't have to pay hidden charges or re-delivery fees, but you have to track and trace the item with online proof of delivery.
Fastway Courier works with several leading-edge technology platforms to equip its customers with real-time information and provide the automation needed to deliver an order as quickly as possible.
Many people are always curious to know if they can send a parcel through Fastway to countries outside South Africa. According to the company, they are domestic courier specialist that provides short-haul, metropolitan, and national freight distribution in prominent locations around the country.  The company does not offer an international freight service.
However, their depots are situated in the following regions: Gauteng, Eastern Cape,
Western Cape, KwaZulu-Natal, Limpopo, Mpumalanga, North West, and Free State. Fastway Couriers is one of the leading courier companies in South Africa. The brand began operation in Napier in New Zealand in the year 1983.
Currently, Fastway Couriers operates in a couple of countries across the globe. They include Ireland, Australia, New Zealand, and South Africa. Situated at 42 Industria Ring Road Parow Industria Western Cape Ravensmead, Cape Town, 7490, Fastway Couriers South Africa has over 300 Courier Franchisees across the country.
2. Primetime Express
Primetime Express is a logistics solutions service agency. They specialize in several deliveries, and they are:
Under their domestic courier packages are the ONX – Overnight Express, SDX – Same Day Express, NDX – Next-Day Express, LSD – Local Same Day, as well as EBD – Early Bird Delivery.
This is a door-to-door service for shipments larger than 5kgs anywhere within the country. Transportation is via road.
Primetime Express' overnight road freight takes care of larger consignments, and deliveries are between Johannesburg to Durban, Cape Town to Johannesburg, Cape Town to George, Johannesburg to Cape Town, Cape Town to Pretoria, Cape Town to Port Elizabeth, Johannesburg to Port Elizabeth & Johannesburg to Pretoria only.
The international courier makes deliveries in over 220 destinations worldwide. This service, however, is tailored for documents and parcels under 68kgs per piece.
This is an economical service for shipments larger than 50kgs. Transit is between 7&10 working days.
International Road Freight
This is an economical cross-border road freight service to the Southern African Development Community (SADC) nations. This package takes care of larger, less urgent consignments. Launched in 2000, Margaret Kloppers owns primetime Express. The logistic company makes national and international deliveries to manufacturers, corporate bodies, and even online start-ups.
3. Star Express
Founded by Ettiene & Dawn Lezar in 1994 in the Western Cape, Star Express is a courier company that offers personalized services to its customers. These are the kinds of delivery services they offer.
This package takes care of collections to be delivered on the same day to and from all major cities within South Africa.
This service is designed for expeditious freight movement internationally, both air and sea, whether for importation or exportation.
Deliveries are made to all major cities on this package. The service runs with overnight delivery but ensures delivery by 09h00am the next day.
Depending on flight availability, delivery is made the following day – during the course of the day to all major cities within South Africa and regional cities within 48hrs.
Here, you send a collection today, and it gets delivered the following morning by 10h30am to all major cities within South Africa. For regional cities, deliveries are made within 48 hrs.
Star Express operates in South Africa, other regional cities, and outside the African continent.
Courier Companies Johannesburg
4. The Courier Guy 
The Courier Guy is one of the leading courier companies in South Africa. The brand has overwhelming delivery options and other amazing packages. Here are the kinds of deliveries they major in.
This is for those urgent consignments that must be delivered on the same day as collection.
Same Day Express – Sizzling
This service takes care of highly urgent consignments required at their destination (major centers only) on the same day as their collection.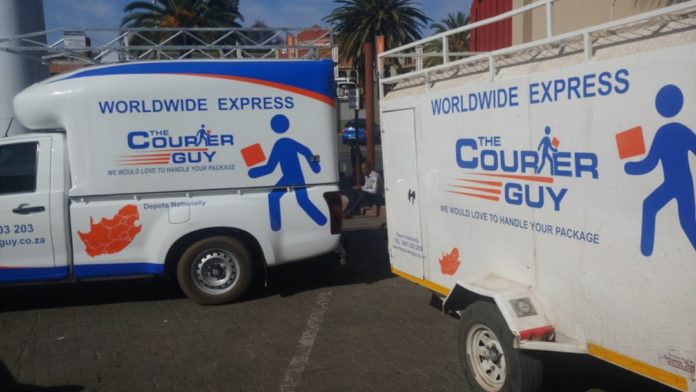 This package takes care of special projects such as advertising promotion and high-tech mobile displays.
The economy delivery is for consignments that are not time-sensitive and which may be too large to send through express/airfreight.
This option is for extremely late urgent consignments needed at their destinations on the same day as collected.
The Same Day Economy service takes care of semi-urgent consignments that are needed at their destination on the same day as collected.
Local Overnight Courier Bag 
Parcels that are designed for this service are those that must fit inside a TCG-provided flyer bag, which must be sealed.
Local Same Day Courier Bag 
Your parcel must fit inside a TCG-provided flyer bag and be sealed. However, you have to state the specific time the parcel is to be delivered.
This option is for consignments that are heavy or bulky and not urgently required the next morning.
This service is fashioned for next-day delivery and within major centers such as Cape Town, Durban, Johannesburg, Port Elizabeth, and Pretoria.
International Document Courier 
For consignment containing documents that weigh a maximum of 30kg.
This is for customers who want to make importations. The Courier Guy can do that on your behalf.
This service is for larger consignment.
The Courier Guy, founded in 2000, makes both local and international deliveries.
5. Door 2 Door
D2D Couriers is a well-known courier brokerage company that offers a wide range of courier services to its customers. They run both local (including cities around the country) and international delivery and lots more. Here are the kinds of delivery they do.
Door 2 door currently offers express delivery to more than 190 countries worldwide.
As an international courier specialist, the brand also imports items on behalf of its customers.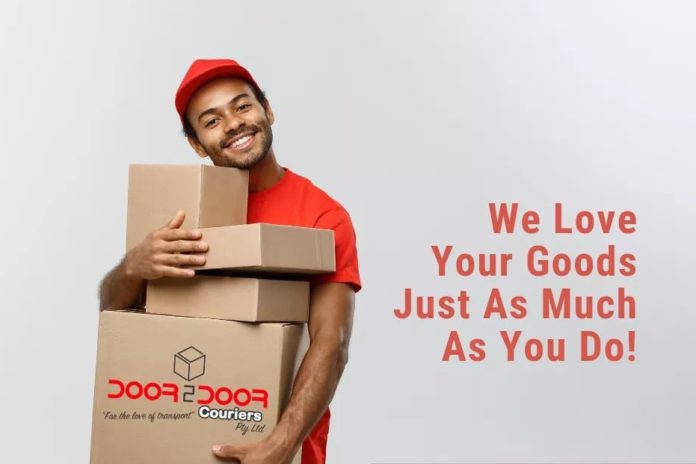 With Door 2 door parcel tracking service, you don't have to worry about the safety of your valued packages.
The company also welcomes all credit applications. However, Terms and Conditions apply.
International Courier Services
Door 2 door's international courier services offer across-the-border delivery. Its road freight
services cater to small and large loads that can be sent or delivered into or out of the country. They organize air freight and also take care of customs.
6. Ram Hand to Hand Couriers
Situated at 27 Wrench Rd, Isando, Kempton Park, 1600, Ram Hand to Hand was established in 1998 by Nathan Lazarus. Here are the kinds of delivery they specialize in:
Some of the services provided on this package are Same Day Delivery, Early Bird Delivery, Next Day Delivery (for both 11H00 and 17H00), and Regional Delivery.
Ram delivers international documents and international parcels under this service. They also partnered with DHL Express to deliver to about 220 countries worldwide.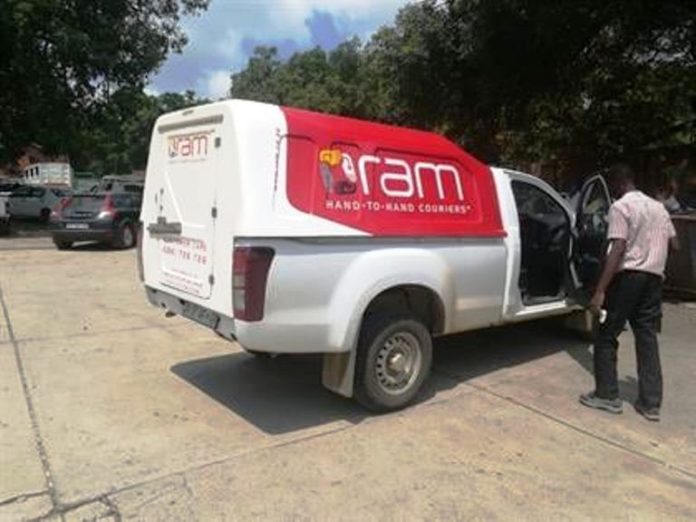 Their special courier services make delivery of firearms. Other services are the VALUABLE CARGO VC and the FACE TO FACE F2F (delivery to the person specified on the Waybill).
Under this, the services available are the EXPRESS ROAD XR (delivery within 24 – 48 hours from collection) and ECONOMY SERVICE ES (delivery within 48-72 hours from collection).
RAM provides warehouse facilities to customers with items with a higher price tag per piece. The Pick & Pay warehousing facilities are fitted with standard equipment and lots more.
7. Dawn Wing
Dawn Wing is an award-winning South African express logistics company that was founded in 1989. The brand runs an express delivery service for letters and parcels within South Africa and internationally.
Here are their specializations:
This covers overnight delivery, Same Day Delivery, Next Day/Economy delivery, and road Freight services.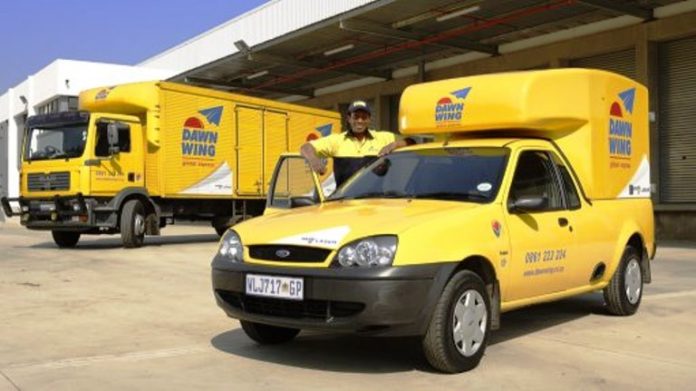 This package offers a comprehensive suite of additional courier services that complement the express services. These include the options for regional/remote deliveries, Saturday deliveries, dawn deliveries, Sunday and public holiday deliveries, embassy, tender, and more. You would have to pay an additional fee for these services.
Courier Companies Durban
8. KTP Couriers
KTP is a courier service that has been in operation since 2005. The brand has built an outstanding reputation for offering a fast-track customs clearance and reliable, friendly service at pocket-friendly prices. KTP makes both local and international deliveries. Here's their delivery profile.
This option takes care of customers with demands for overnight express, same-day express, bulk road freight, and tender documents deliveries.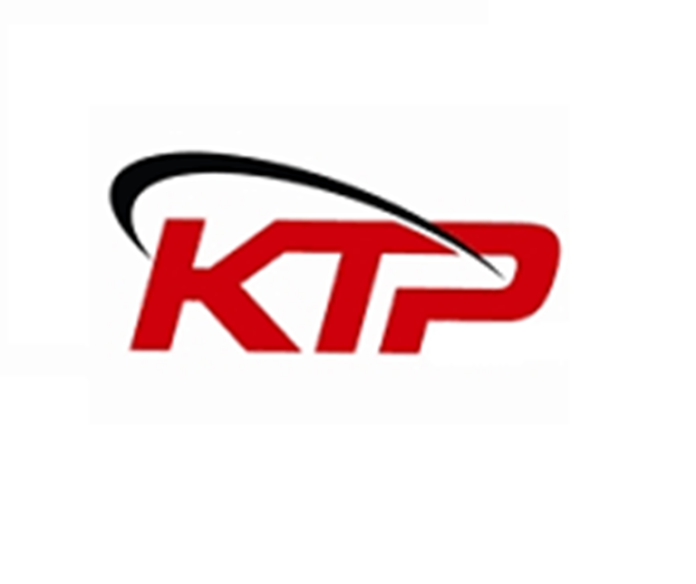 They also offer additional services such as collection from farms, plots, mines, governmental departments, and townships and early-bird delivery Saturday, Sunday, or public holiday collection or delivery.
KTP Couriers offer express export service, export customs clearance, express import service, and bulk import and export airfreight.
9. DCB Logistics Durban
DCB logistics is one of the leading establishments in the courier business in the country. It originally began operation in 1990 and became a reliable brand. Do you want to do delivery business with them? Here are their services.
Economy delivery, Same-Day delivery, Express delivery, Express road delivery, and retail deliveries.
This covers international delivery services for documents and parcels.
DCB offers extensive services both locally and internationally.
10. PostNet Durban Club Chambers
PostNet has been in operation in South Africa for over 25 years. The company is one of the reliable brands in the courier business. Besides local or domestic services, they do international deliveries.
The kinds of deliveries they take care of are:
This service is designed for PostNet2PostNet, PostNet2PostNet – PrePaid, PostNet2Door – Overnight, PostNet2Door – Non-Express, PostNet2Door – Economy, as well as PostNet2Door deliveries.
Here, the services available are PostNet Global Express and DHL Express Easy.
Courier Companies Pretoria
11. Courier It (Pty) Ltd Pretoria
Located at 375 Calliandra St, Montana Park, Pretoria, 0182, Courier It is an elite courier brand with about 14 branches across the country.
They specialize in delivering collections within South Africa and other countries outside the country. Their core deliveries include:
Domestic Delivery Services
Options under this service include overnight courier, same-day courier, non-express, economy, and door to counter.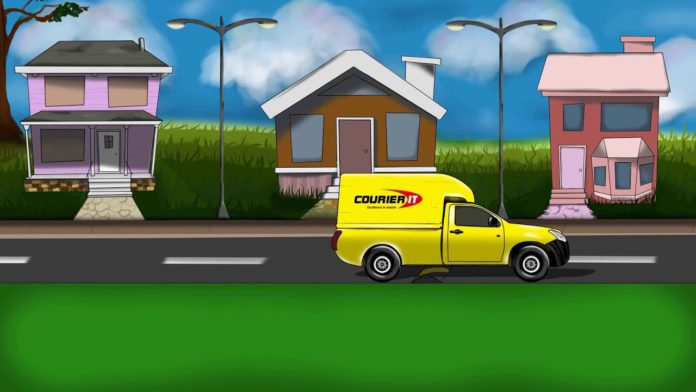 International Delivery Services
This service covers international document and parcel imports and exports, international Deferred Courier (IDC), international cross-border economy, worldwide express courier, worldwide Import Courier, and international airfreight.
12. Citi – Sprint Messenger Service
Citi-Sprint is the brainchild of Andy McDonald. He founded the company in 1985 after he relocated from Zimbabwe to Cape Town.
Local courier and Messanger
This applies to Cape Town and its surroundings.
National courier in South Africa
International courier
This is divided into two categories, documents and parcels.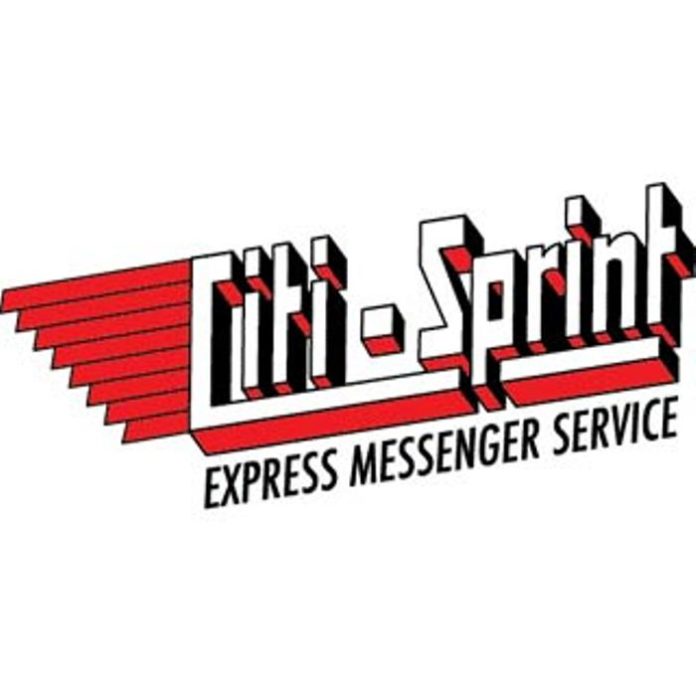 This service is designed for ultra-urgent consignments that cannot wait for a scheduled collection on their normal rounds.
Citi-sprint also collects and delivers customers' police clearance applications.
Courier Companies in Port Elizabeth
13. Intertown Transport
Intertown Transport was founded in 1979 as Rapid Freight. The Port-Elizabeth-based company has witnessed tremendous growth over the years. Intertown is a domestic courier company. They operate and make deliveries within towns in the country.
The kinds of deliveries they handle include road freight, air freight, chain stores (warehousing and distribution services), pharmaceutical distribution, RICA compliant distribution, and E-Commerce & home deliveries.
14. Globeflight Courier Services
Globeflight has won the PMR Africa Award as "The BEST Courier in South Africa" for thirteen years. The company is one of the best brands in the country currently. Globeflight makes both domestic and international deliveries.
Here's their specialization:
Saturday service, domestic budget cargo, road freight, weekend public holiday after hours, dawn delivery, same-day express, and overnight courier express. These are the options that are designed for this package.
Under this, these services available are international courier export, international courier import, and international air freight.
15. Red Ripple Logistics And Courier Company
Based in Port Elizabeth, Red Ripple specializes in the following kinds of delivery:
Local Deliveries within the Eastern Cape
Next-Day Services from Port Elizabeth to East London and vice versa
Dedicated trucks
Economy Road Freight
Local deliveries and collections in Port Elizabeth/Johannesburg/Pretoria
Next-Day Services from Port Elizabeth to Johannesburg/Pretoria and vice versa
Dedicated Load
The company does not handle international collection and deliveries.