Linda Mtoba is a South African actress famed for her brilliant roles in the soap opera, The River. She is one of those in the entertainment scene who has proved that true love exists, and you can make it last regardless of life's ups and downs. Mtoba is happily married to the love of her life; the only man that means more than the world to her.
Linda and Steven's love for each other has stood the test of time despite the downfall of many celebrity marriages in the entertainment world. Like most celebrities, the actress has had to deal with a lot of unfounded reports about her private life and husband over the years, but she didn't let any of them get to her or impact their blissful relationship. She is rather very protective of her man and their adorable daughter.
Linda Mtoba And Her Husband Hit It Off On The Web Before Getting Together In Real Life
Linda Mtoba and Steven Meyer formally started dating after the latter slid into her DM on Facebook to ask her out. Meyer reached out to the actress on the social media platform two months after they initially met at a club. By the time Steven chatted up Mtoba on Facebook, the actress did not know who he was because they did not talk or exchanged their telephone numbers at the club. The River actress was 19 years at the time.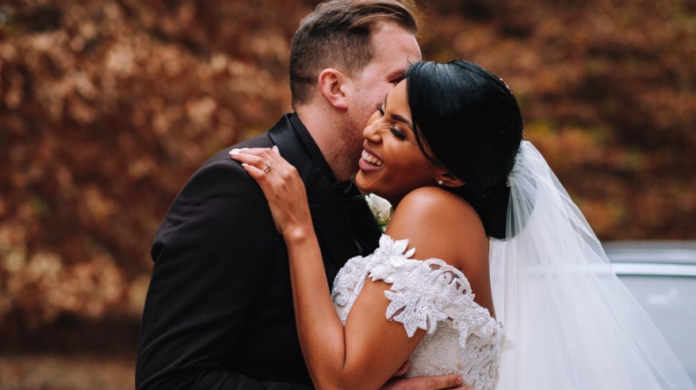 One thing led to another and the two eventually agreed to spend the rest of their lives together as husband and wife. Linda and Meyer dated for six years before they tied the knot in 2017. While they were dating, Steven used to visit the actress in Durban from Cape Town.
But ever since they slipped those rings into each other's fingers in the presence of their families and loved ones, they've remained committed to the love they share and have never looked back. Mtoba and Steven's love has continued to blossom over the years despite the trash-talks the actress has faced for keeping her husband away from the public eye.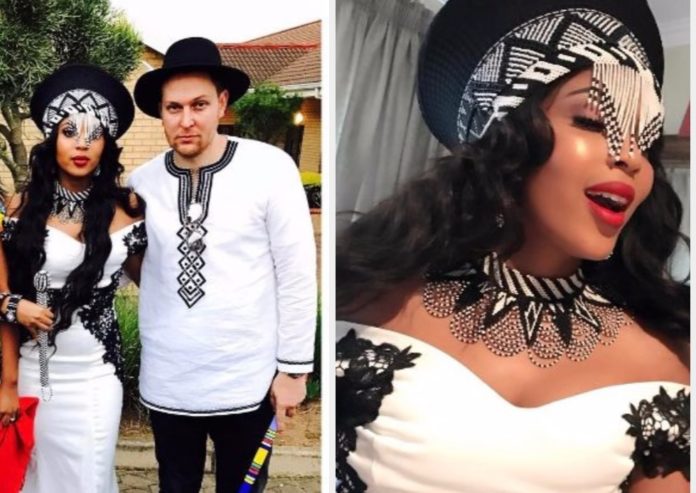 Her Decision To Keep Meyer Away From The Spotlight Aroused Mixed Reactions Among Her Fans
Just like most celebrities, Linda Mtoba has done well in shielding her husband from the curious eyes of the public. One of the reasons she has been doing so is to prevent any sort of unwanted situations that could harm their relationship or lead to something more disastrous.
When the actress made her marriage announcement, people were eager to see the man who finally stole the heart of one of the prettiest actresses in South Africa. Most of them were disappointed because Mtoba declined to share Steven's pictures. Even after their marriage, Linda kept hiding her man away from the public, leading to some of her fans backlashing her for such a decision.
How you think it's ok to demand of me that I share what's closest & dearest to me , is hurtful to say the least.
My husband isn't in the public eye, he didn't choose that. I did.

— Mrs Linda M (@Linda_Mtoba) June 21, 2020
On one occasion, in June to be precise, she managed to share her husband and daughter's pictures in two frames, but the frame bearing her husband's picture was apparently blurred. This, again, caused some of her fans to call her out while others simply praised her for protecting her man from the public.
Since it's Father's Day.
The yeast // The bun pic.twitter.com/oXjVfWn1f7

— Mrs Linda M (@Linda_Mtoba) June 21, 2020
Regardless of her action, a few of the couple's pictures together have made it to the webspace, including their traditional wedding pictures.
Mtoba Still Considers Her Husband As Her 'Private Life' Regardless Of Online Trolls
Linda Mtoba has a hobby of keeping her husband and family matters a secret. Despite being trolled by some of her fans for doing so, she has never allowed herself to be intimidated by their abuses and trash-talks.
The actress once shared that her husband is her private life. She believes that nobody has the right to tell her what to post or not about her husband and added that it is shameful that some people do compel her to share some information about her private life.
According to Mtoba, she was the person who decided to keep her husband away from the limelight simply because he is not a celebrity like her. She also called out those who meddle in their affairs by sharing their pictures just to get likes and retweets to desist from doing so as it is intrusive and uncalled for.
He's a part of my life I choose to "show" how I want too. Cause he's such an important part of my life at that.
Can I decide how to live & share my life.
You posting our pics for likes & retweet's is so low & intrusive.
Imphilo yam le.

— Mrs Linda M (@Linda_Mtoba) June 21, 2020
Linda Mtoba Kept The News Of Her Baby's Arrival Under Wraps For Months
The actress began the month of July 2019 by surprising her fans with the news of her unborn baby. She precisely shared the news on July 4 alongside a beautiful picture of her growing bump.
The announcement left most of her fans surprised, while others couldn't contain their joy. She later went ahead to have an all-white baby shower in August, which was attended by prominent South Africans, including KwaZulu-Natal-born actress Ayanda Thabethe and socialites Thobile Jele and Zandisile Nhlapo.
Mtoba's pregnancy announcement was greeted with mixed reactions as expected, but she was able to handle her trolls. She had her baby in October 2019, and her fans were happy that she finally became a mother.
The name of Linda and Steven's baby is yet to be formally unveiled. However, the actress usually calls her baby 'Bean'. It's unclear when they will eventually announce her full name and also share her birth journey and date.
She Has Been Protective Of Her Little One's Privacy
Steven Meyer was not the only one who was hidden from the public for a very long time by actress Linda Mtoba, the world was also kept in the dark as regards their daughter's birth date and identity.
The River star only showed off her daughter's face for the first time in October 2020, a year after she was born. She introduced her baby to the world after she and baby Bean were appointed as Huggies SA brand ambassadors.
I am proud to announce that Bean & I have joined the @Huggies_sa family as their new brand ambassadors. #huggablemoments#proudhuggiesmom#yourhugsinspireours pic.twitter.com/7vUxv7uVVf

— Mrs Linda M (@Linda_Mtoba) May 7, 2020
The multi-award-winning actress may have introduced her daughter to the world, but she has never stopped keeping her away from the public eye. She only chose a public life for herself and not for her young family. The actress literally shares nothing about them, and she is comfortable with her decision.