Who wouldn't want his/her bills taken care of, especially when they suffer mishaps at their workplaces?. Absolutely, no one. If you are a contractor, one of the best things you can do for yourself to win contracts or tenders is to ensure that you meet all the requirements for the contract. In South Africa, there are so many ways to make these things work out for you without stress. One of them is by obtaining the document called a letter of good standing.
Unfortunately, most people do not know about this document and what they stand to gain by having it in their possession. If you wish to know, here's a guide on how to register for it online and more.
What Is A Letter Of Good Standing?
A letter of good standing is an official document issued by the compensation commissioner proving that your payments to the Workman's Compensation Fund (COID) are up to date and that the COID will assist you to pay your employees for any work-related disaster, illness, injury, or even death.
The document basically acts as a form of security to employers as it is an indication that they would not be responsible for bills incurred by their workers while on duty. Interestingly, COID, in every eventuality, covers the bills of both the employee and the employer regardless of whose fault it is.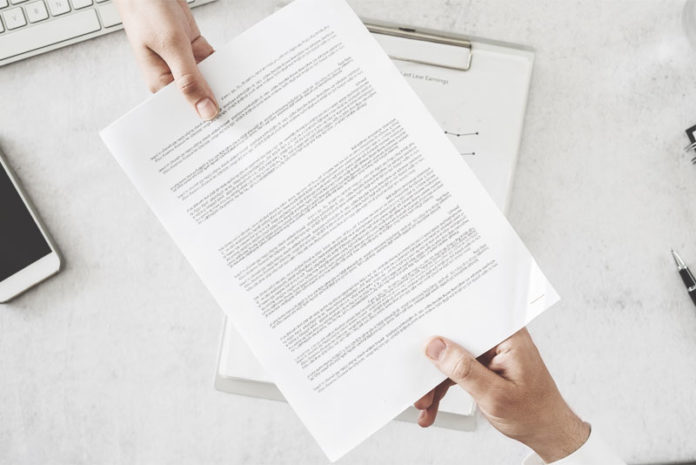 Furthermore, in such a case, the employee cannot sue the employer because both of them are covered by COID according to the Act. When a company presents a letter of good standing, it simply means that such a firm is fully registered with the Compensation Fund and not owing them.
In summary, a letter of good standing is issued to an employer who fully pays his COID assessment fees and honors the installment arrangement, and such employer is regarded to be in good standing, not only when he registers with the Compensation fund but also submits his company's annual return of earnings, pays assessment in full and reports accidents in time too.
Uses Of The Letter Of Good Standing
Before we talk about what you stand to gain if you have a letter of good standing, let's look at the set of people that needs it. You need this document if:
You are a business owner and you have more than one employee.
You are a businessman who files for contracts or tenders.
You want to file for financing from investors.
You want to carry out business deals such as renewing your business license or even applying for business insurance.
If you are an employee that has one or more employers. In this case, you have to separately register each branch of a business for COID so each branch will have its own special registration number. But you can also arrange for a combined registration.
Back to the uses of the document, the letter of good standing is very important and beneficial as well. You can use the letter for so many things. Some of them are listed below.
The letter of good standing is used for authorization of claims from employees against the Compensation Fund.
It is one of the basic requirements for winning tenders.
It saves business owners from bankruptcy.
If you have a good letter of standing, it saves you from being sued by employees involved in occupational injuries, death, or illness.
Step-By-Step Process Of Getting A Letter Of Good Standing
Before the Compensation commissioner issues you a letter of good standing, there are processes you must pass through. One of them is the COID registration. In fact, it is the first thing you must do before carrying out other processes.
Let's quickly take a look at the step-by-step processes of getting a letter of good standing.
Step 1: Register Your Company with COID
The full meaning of COID is Compensation for Occupational Injuries and Diseases (South Africa). Another term for it is Workman's Compensation. Once a company is in good standing, it is the duty of COID to provide compensation to cover workers who sustain an occupational injury or suffer any form of misfortune, including death, which is received by the employee's spouse or children.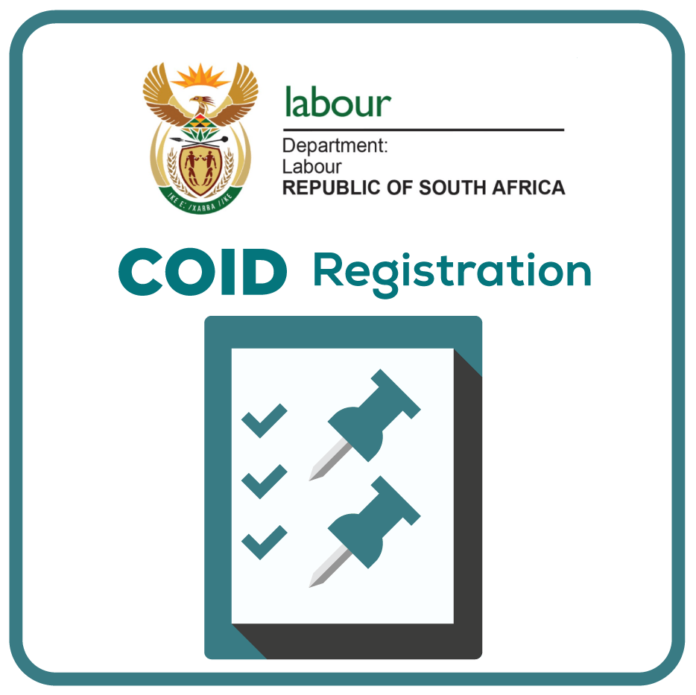 During the process of registration, you are expected to pay a registration fee. There are two ways you can register: first, through any of the companies that assist people in COID registration or you may choose to do it online through the Labour Department.
Employers are expected to register with the Commissioner at the Compensation Fund within the first 7 days of hiring their first employee. COID registration process takes a couple of days and it is made easier when you have your documents complete.
Requirements For COID Registration Are:
Proof of payment for your registration fees
COID Registration Form
Your Company's Registration Document
Valid South African ID
To begin registration online
Go to the department of labor's designated website. Here's the link
Go to the menu on the page and register as an online user
Once the process is successful, kindly log in by entering your username and password
Go ahead with the registration process by completing the form
Afterwards, submit your application form, as well as the required documents to the Compensation Fund
You would also submit a W.As.2 Form together with certified copies of the IDs of all the owners of your business. However, only your ID is required if you're the only business owner
Some sources have it that COID Registration (Workmans Compensation) plus Letter of Good Standing costs about R1800 while renewal of Letter of Good Standing (Workmans Compensation) costs around R1250. You can find out more about the cost from the Department of Labour.
Note: You have to submit a certified copy of your Company Registration Certificate together with your form if have already registered your company.
Once you finish applying for COID, you will be issued a unique identification or registration number called the CF number. The CF registration or reference number usually starts with 990000 followed by 6 unique numbers.
Step 2: Submit Your Employee Expenses
Once your registration is successful, the next step is to submit the total estimated wage and salary expenses for the year of your company (according to financial years). This is to ensure that the Compensation Fund accurately calculates the amount payable to them.
COID calculates a company's fee as a percentage of the company's yearly total wage and salary expenses. This means you have to submit your company's wage and salary expenses every year in a Return of Earnings document.
If you are registering for the first time, you must present the documents mentioned above. However, you only need to present the document called the Return of Earnings if you are renewing.
There is always a deadline for the submission of your RoE. It is against the law if you fail to do so at the right time and penalties will be charged. And, to avoid interest, payment must be made within 30 days.
Step 3: Pay Your Yearly/Monthly Fee To COID
This is the final step, after which you will be issued your letter of good standing. You will receive a Notice of Assessment (NOA) stating the amount you will pay to COID in about 3 working days after the submission of your Return of Earning document.
The notice will be forwarded to you by the Department of Labour. Once your payment is successful, you will be issued a Letter of Good Standing showing your employees are covered for a year.
There is a monthly payment option for those who can't afford the yearly payment option. However, you will still need to put down a 30% deposit. This option also entails that your Letter of Good Standing will only be valid from month to month upon payment.
For this procedure, you need the following documents:
Proof of Payment for your yearly fees
Notice of Assessment (which was sent to you by the Department of Labour)
The Compensation Fund will not cover your employees at any time you fail to pay your COID fee or even forget to renew your Letter of Good Standing.
What Is The Validity Period Of A Letter Of Good Standing?
A Letter of Good Standing, which is issued by the Compensation Commissioner in South Africa, is valid for only 1 year. It can be renewed annually by the employee, who is expected to do so with the company's Return of Earning document.
However, there is a monthly payment option for those who cannot afford to pay yearly. This option means that you have to make payments on a monthly basis and your letter of good standing document expires every month.
Every Employee Is Entitled to Workman's Compensation In South Africa
South Africa is one of the countries where every employee is entitled to workman's compensation. Employees in this sense include those employed through a contractor. So long as the person is employed for the purposes of the employer's business and he suffers an injury in an accident arising out of and in the course of his employment, such worker is fully entitled to compensation under the Act.
Those who are excluded from this class are casual employees such as people who work in households. The Workman Compensation wages contain a lot such as salaries, holiday pay, bonuses, sick pay, the value of gifts, overtime payments, meals, cell phone allowances, lodging, commissions, and more.
How To Apply And The Documents Required
If you are an employee and you get involved in an occupational injury, you must report the injury to your direct line manager/ supervisor immediately. This is the first step to claiming your compensation fund.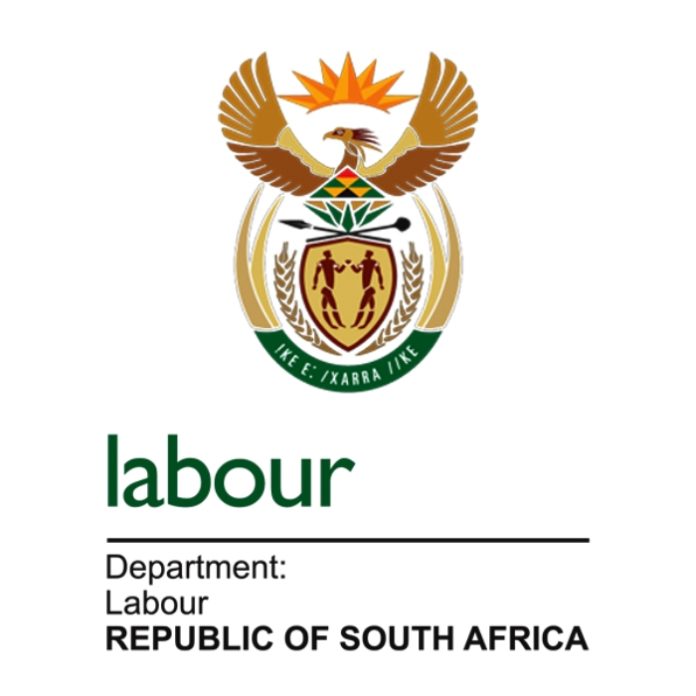 Employees are also expected to get the W.Cl.2 or W.Cl.1 form from their employer and take it with them to the doctor. The form must be completed by the doctor and handed back to the employer.
The employer must ensure to get all medical reports from the doctor and then keep in touch with his worker. If an employee fails to get his claim after a long time, he should contact the nearest Labour Department to find out and to make sure that the employer truly submitted the documents (W.Cl.2 or W.Cl.1 form and doctor's report).
More About Workman's Compensation In South Africa
You cannot lose your job while on COID/Workman's Compensation because your contract of employment with your employer cannot be terminated due to you filing a COID claim for a work injury.
When it comes to the years an employee can be on workman's compensation, there is no length, or limits when it comes to disability that resulted from an occupational injury. However temporary benefits for injuries range from 3 to 7 years. Also, some states can terminate weekly benefits to employees if he reaches the age of 65 (Depending on the person's age).
Workman's compensation wages are calculated using a particular procedure.
The commissioner takes the injured employee's total yearly wage and divides it by the number of days the said employee worked to get their daily wage. Then, they go on to take the daily wage and multiply it by the average number of days per year, which is 260 for a 5-day per week worker.
A Letter of Good Standing Is A Legal Requirement In South Africa
Like in most countries, a letter of good standing is a legal requirement in South Africa. The Compensation for Occupational Injuries and Diseases Act, 130 of 1993 (COID) was designed for employees with the intention of compensating them when they get involved in injuries, contract diseases, or even die in the course of their duty.
It is only when you have successfully registered with COID and paid your fees that you will be issued a letter of good standing, which is considered a legal requirement. The document is legally issued by the Department of Labour to companies that have employees (even if it is only one person). It is one of the department's basic requirements from companies or employers.
Again, the document is a basic requirement when dealing with institutions like banks and even certain entities and government offices that award tenders or contracts.