Kwesta is a South African rapper and songwriter who has an estimated net worth of $2 million. He made most of his money from his music career.
The fact has since been established that South Africa is blessed with some of the best rappers on the African continent. When the roll is called for the very best, Kwesta will have his name right there. Not only is he talented, but he is also blessed with riches, and thanks to this, he has a net worth that runs in millions, placing him among the richest rappers in the country.
Like many others, his sources of income include his music sales and streaming, events and shows, endorsement deals, and other engagements. The Artistic Genius, as he is called, enjoys his money by buying the good things money can buy, including luxury cars and an expensive home.
Biography and Quick Profile of Kwesta
Birth name: Senzo Brikka Vilakazi
Date of birth: 11 August 1988
Age: 35 Years Old
Net worth: $2 million
Wife: Yolanda Mvelase
Famous songs: Ngud, Spirit, I Came I Saw
Kwesta Enjoys A Net Worth Of $2 Million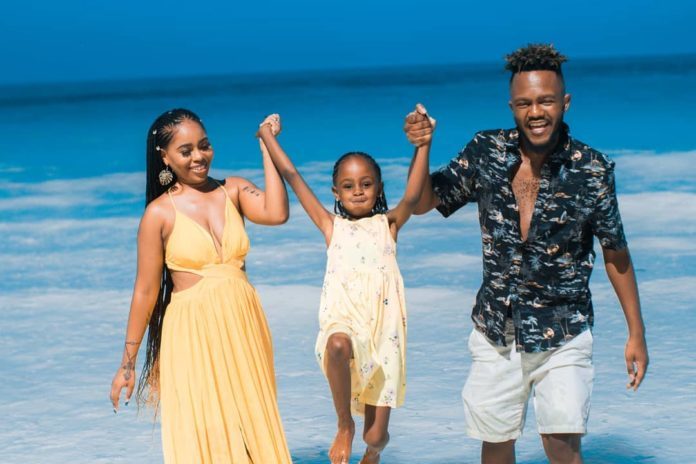 As it relates to his net worth, Kwesta has an estimated $2 million, which he made from his career and other endeavors. The rapper's early life was spent in a struggling family. However, his talent and business sense have combined to ensure that he makes it above his background.
Since his career started, his net worth has continued to grow with each year as his fan base keeps increasing, and he is getting more deals. Here are all the ways that he makes his money:
Sales of music and streaming
Shows and events
Social media
Endorsement deals
Businesses
The Artistic Genius Makes So Much Money From Music
It is with a great sense of pride that we congratulate @KwestaDaKAR on making South African Hip Hop history with his album DaKar II, which is now 7 x platinum selling in excess of 210,000 copies. This is a great milestone. pic.twitter.com/emcrk2fQWr

— Min. Nathi Mthethwa (@NathiMthethwaSA) April 18, 2018
Born Senzo Brikka Vilakazi in 1988, Kwesta started his walk to fame and fortune when he started his music career when he was still a teenager. He became a member of Ghetto Fellaz when he was 15. The group later changed its name to The Juvenylz. Unfortunately, the group disbanded only two years later.
He dropped out of school at the age of 16 to pursue his dream of becoming a musician, and he soon got a deal with Buttabing Entertainment, opening the door to opportunities of making music and money.
Kwesta's talent helped him land some gigs that paid him well early in his career, including the Sprite Hip Hoop Tour and The Nokia Defend Your Street Campaign. He released his debut single, Sharp Fede, in 2008. The song was relatively successful, but more importantly, it opened the door for bigger things to come his way. From this point, he came to release more singles and then four albums:
Special ReKwest (2010)
DaKAR (Da King of Afrikan Rap) (2013)
DaKAR II (2016)
2 Skeif (2020)
His albums have given him much money considering the sales he recorded. His third album was the most successful as it was certified 7x Platinum. With that, it was named the all-time best-selling Hip Hop album in South Africa, giving a great boost to his net worth.
Another high he reached was when he got the opportunity to feature as one of the country's brand ambassadors during the 2010 FIFA World Cup. Thanks to this, he performed at the national roadshows before the tournament and during the closing ceremony of the biggest football event, which was the first to be hosted in Africa. Again, the money he made from this is unknown, but it is believed to be significant.
His successful career has been decorated with many accolades, including multiple South African Music Awards (SAMAs), South African Music Performance Rights Association (SAMPRA), Metro FM Award, MTV Africa Music Awards, and SA Hip Hop Awards.
He Charges A Good Amount For Features And Performance Gigs
The resume of Kwesta is quite impressive. With a long list of songs that have become some National anthem and a career filled with many awards and recognitions, no one expects the rapper to charge little for gigs and shows.
It is known that top rappers in the country can charge as high as R50,000 to R100,000 for an international feature. Being a top rapper himself, he charged a paltry 35,000 rand for a feature back in 2016. The amount is what he takes for a verse. At the time, rappers like Riky Rick, Da L.E.S, and L-Tido all earn the same fee, while others like Emtee and Nasty C, who were still on the rapid rise, were taking R25,000.
However, in 2020 his manager revealed that the rapper has since taken up his fee in an interview. He was said to be taking home nothing short of R183,000, which converts to $10,000. According to the report, this is his charge for any international feature, whether with an act from the United States, Nigeria, or any other country outside of South Africa. Interestingly, he has featured in many songs, including with Lil Nas X.
The aforementioned amount is what one will pay to have him feature in one's music, but when you need him to appear in your music video, there is an extra $5,000 charge. This means that for a song and video, the rapper may charge as high as $15,000.
There has been no revelation regarding what he charges when working with other acts in South Africa. The fee may also be generous, but like many others in the industry, it is believed that he can work for free with stars that are close to him or those he considers to be his friends.
When it comes to performance at shows and events, the rapper is reported to charge nothing short of R85,000, depending on the event.
Here is a breakdown of his charges available to us:
International feature: $10,000
Feature in Music Video: $5,000
International feature in song and video: $15,000
Performance: R85,000
Kwesta Made His Fortune Through Different Means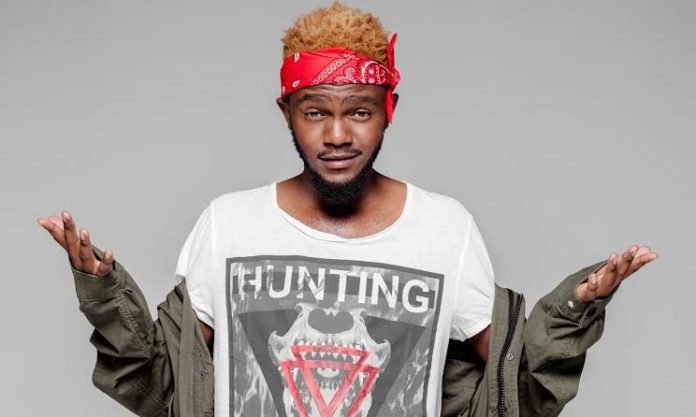 Even though music has been a major source of wealth for him, it is not the only means through which he makes his fortune. The rapper also cashes out from endorsement deals, social media, businesses, and other special deals.
Endorsement Deals and Special deals
The South African genius has landed many endorsement deals in the past, with some major brands wishing to have him as their ambassador or partner with the brand he has built through his career as a music star.
One of the biggest deals he has had is with Heineken. This deal is claimed to be one of the biggest in the entertainment industry in the country. Heineken is reported to have assisted the rapper in getting some of the biggest international acts in the world, such as Rick Ross and Wale, to South Africa.
In 2018, he announced to his fans that he signed an endorsement deal with the mobile telecommunication network Telkom. He was featured as the face of the network's popular "Free Me" campaign.
Another endorsement deal to his resume is with the clothing brand Urban Art, under which he made his own line of shoes, Urbanart Kwesta Bolt Sneaker. This is yet another lucrative deal for him, as it was reported to have seen more than 20,000 pairs sold even before it was released.
Butan Wear is another clothing brand that Kwesta has had an endorsement deal with. Shortly after he got this deal, he also partnered with Spree in 2015 to be the face of another menswear line, The Collective.
Here are some of the endorsements and special deals he has had:
Spree
UrbanArt
Butan Wear
Telkom
Heineken
Other Businesses That Have Added To The Net Worth Of Kwesta
The endorsement deals have not stopped coming for the rapper; neither has he stopped making money from his music. But even that is not enough to stop him from working on developing some businesses that would add money to his bank.
He has his own music label, RapLyf Records, under which he is now signed. He has put so much work into promoting the independent media company, but the exact contribution to his net worth is what is still not very clear.
The rapper has made it clear that he is no fashionista. However, he can still cash out from the fashion line thanks to the aforementioned shoe line that belongs to him in collaboration with Urbanart Kwesta Bolt Sneaker.
Social Media Has Also Brought Some Money To Him
Like most others who have a great following on social media, Kwesta is also cashing out some cash from his platforms. He has more than 1.3 million followers on Twitter and another 1.3 million on Instagram.
He has taken advantage of his large following to make certain promotions that have continued to add to his numbers. Considering the number of his followers, he takes thousands of dollars for each promotional post he makes.
He Has A Supportive Wife Who Is Also Making Money
Kewsta has been blessed with the talent for music and the wisdom to build a fortune out of it. But more than that, he is also blessed with a lovely wife who is very supportive of him. The rapper and his wife, Yolanda Mvelase, have been married since 2017 after meeting in 2010 during a video shoot. They are blessed with two daughters, and his wife always showers her support and love to him.
Apart from that, she has also found a way of making money on her own. She is behind a bridal fashion and design company known as Beaded Brides. The company was founded together with Phindile Kabinde and Yonela Makubalo.
She has also taken charge of the commanding following she has on Instagram of close to 600,000 to be promoting products for different brands. Yolanda has promoted brands and products include DryNites Pyjama Pants, Personal Touch South Africa, Lipton, and many others.
Did You Know The Talented Rapper was Once Broke?
He has since made it clear that since the birth of his daughter, which has changed his life in many ways, he has now concentrated on the business part of his music. He also made it known that at the time of the birth of his first daughter, he was broke in 2012. Things got so bad that at a point that for the first birthday of his daughter, his wife had to seek financial assistance from her aunt.
His wife and daughter remained his motivation during the tough times until he was able to get his acts together and get back on his financial feet. Yolanda remained with him through the thick and thin.
As a result of the 2020 Coronavirus pandemic, which shut down a better part of the world, he revealed that he was faced with another financial stress. This coincided with the birth of his second daughter. However, he overcame the challenges.
Kwesta Loves Good Cars And Spends On Them
It is no secret that Kwesta loves his wheels good and luxurious. This is why he has spent a huge amount of money over the years to buy several enviable cars. His collections are cars like the BMW 4 Series Convertible, Audi RS Q3 2016 Series, and a BMW M4 2018 Series.
He bought his BMW 4 Series Convertible in 2016 when it was still one of the "it" cars. It features an inter-cooled turbo premium unleaded I-420L/122 engine and a speed system of 8-Speed Automatic while the drivetrain is Rear-Wheel Drive.
His Audi RS Q3 2016 Series has a 2480cc 20v turbocharged 5-cyl engine, and the transmission is Seven-speed dual-clutch auto, while the BMW M4 2018 Series is powered by a 3.0-litre twin-turbo I-6 rated at 425 hp and 406 lb-ft of torque.
Here is a look at the current prices of the cars in his garage and what they cost:
BMW 4 Series Convertible- R320,000
Audi RS Q3 2016 Series- R1,094,000
BMW M4 2018 Series- R1.1 million
An Inside Look At The Luxury Home Of Kwesta
Kwesta has worked so hard for anyone to expect that he lives in anything short of a luxury home. The rapper, his wife, and two beautiful kids live in a multimillion-rand home in Midrand, Johannesburg. The couple has not revealed so much about the features of their home, but a little peep shows that the interior of the home has a minimalistic yet aesthetically rich design.
The property is surrounded by a fence of average height close to which is a small garden. There is also an outdoor swimming pool in the house. Unfortunately, he has not revealed some property features, including the number of rooms, kitchen, restrooms, and others of the sort.
In January 2021, the property was robbed by men who broke in and carted away with R22,000. The rapper revealed that he received a call from his security guards after he finished his performance at the SAFTAs. More importantly, no one was hurt during the raid.