Kurt Darren, also known as big KD, is a popular South African Afrikaans singer and songwriter who also famed as one of the most celebrated media personalities in South Africa. Having started his music career in 1995, the superstar rose to prominence following the release of his hit album, Meisle Meisle, in 2002. His ability to produce music both in Afrikaans and the English language, as well as his electrifying dance steps, have made him one of the most beloved music stars in South Africa.
Darren's talents also extend beyond South Africa as many of his songs have been translated and related in various European countries, including Germany, the Netherlands, Austria, and Belgium, to mention a few. The singer has equally embarked on several music tours that have seen him perform in the United States and the United Kingdom, among others.
Asides being a musician, Kurt Darren is also famous for his various stints as an actor, as well as television/radio presenter. Even though he is such a public figure, little is known about the life of this popular South African celebrity, mostly because he does not like being subjected to the full glare associated with media and its overrated ideas about the life of celebrities. That being said, below are some facts you probably didn't know about Kurt Darren.
10 Things You Didn't Know About Kurt Darren
---
1. Kurt Darren Was Born And Raised in Pretoria, South Africa
The South African music star was born as Kurt Kurt Johan van Heerden on the 19th of February 1970 in Pretoria, South Africa. He spent his formative years in his native Pretoria, where he attended Lyttleton Manor High School, located in the suburb of Pretoria. His father is of Afrikaner descent while his mother is of English origin. This explains why the artist is so fluent in both English and Afrikaans languages.
Standing at a height of 1.92m, with a pair of blue eyes, Kurt is said to have inherited his musical talent from his mother, who is a good singer, although she didn't pursue a career in music. His interest in entertainment began to grow during his days at Lyttleton Manor High, where he was a part of various musicals and school plays. Interestingly, his ability to write and perform his songs with a mix of both Afrikaans and English has made him one of the most outstanding artists in the Rainbow Nation. When he is not making music, Darren enjoys fishing, scuba diving, parachuting, reading, and golf.
2. Before His Musical Career, Kurt Served in the Military
As strange as it may sound, Kurt Darren was at one time an army man. After completing his high school education in the mid-1980s, the music star applied for a position within the military and was accepted. He did his basic military training at Walvisbay military camp and was later posted to the army entertainment unit, where his passion for music was nurtured.
Although he toured with the army entertainment unit for one year, Kurt realized that his life long dream is to be a music star. He was greatly discouraged at the time, with many saying he can't make a living out of singing. Consequently, Darren left the military, and afterward, he decided to try his hands at different things. Due to his passion for nature, the singer briefly served as a game warden and tour guide at the Kruger National Park before joining his family's construction business. However, he later ditched his construction job to focus on his music career.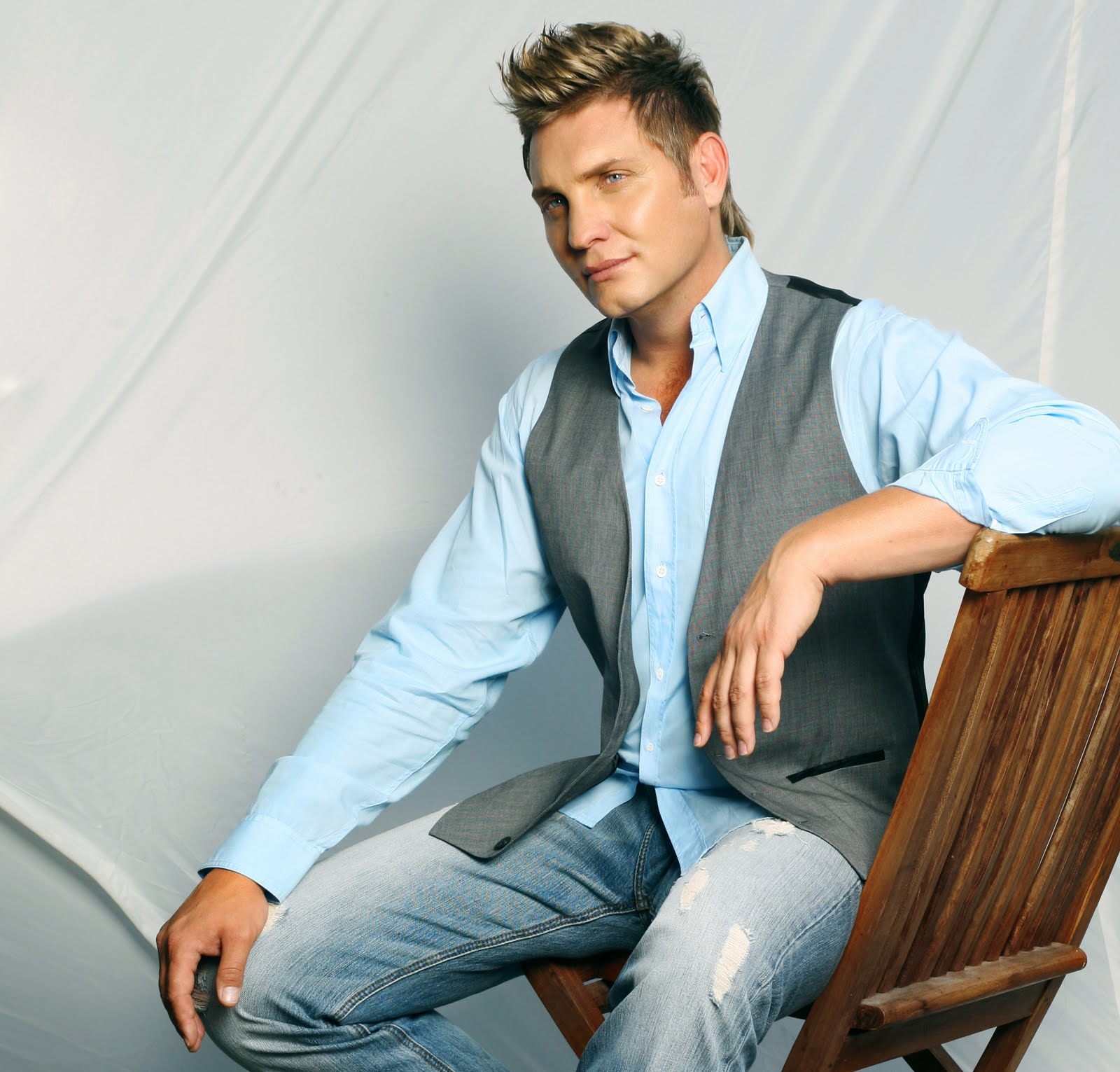 3. He Started His Music Career in 1995
After leaving the construction industry, Kurt Darren went on to start his music career in 1995. At the initial stages of his career, Darren faced lots of difficulties and was a struggling underground artist for over 7 years before he got his big break in the South African entertainment industry. He sang ballads, motionless on a chair, with a microphone in his hand, and also performed at smaller venues, including corporate functions and bars.
The singer also joined a couple of hip hop groups, including Keep Your Day Job and Deep Blue. However, he earned his breakthrough in 2002 with the release of his song 'Meisle Meisle.' This album, which was done in the Afrikaans language, went on to establish him as a household name in South Africa. It sold over 60,00 copies after its release, a big feat at that time. Since his big break, the singer has never looked back since then.
4. The Singer Currently Has Over Twenty Musical Albums
In the course of his career, which has spanned over two decades and still counting, Kurt Darren has released over twenty albums, including fourteen solo albums. Asides his solo career, the singer has equally done lots of collaboration with other prominent artists in South Africa, some of which include Don Kelly and Marc Brendon. His breakthrough album, Meisle Meisle, which has been certified Double Platinum, was one of the top 3 hits of 2002. It was while recording the album that his path crossed with that of Marc Brendon and Don Kelly. These three have been complementing each others' songwriting skills since then. Below is a list of Kurt Darren's albums in the order of their release.
For Your Precious Love (1995)
Just When I Needed You Most (1997)
Kurt Darren (1998)
Since I Found You (2000)
Net Jy Alleen (2001)
Meisie Meisie (2002)
Sê Net Ja (2003)
Staan Op (2004)
Vat my, maak my joune (2005)
Lekker Lekker (2006)
Voorwaarts Mars (2007)
30 Goue Sokkietreffers (2008)
Uit die diepte van my hart (2008)
Smiling Back At Me (2009)
Die Beste Medisyne (2009)
Met Liefde/With Love (2010)
Oos-Wes Tuis Bes (Deluxe edition, 2010)
Kurt Kaptein se platinum treffers (2011)
In jou oë (2012)
Seerower (2014)
Lied Vir Die Vrou (2015)
Sal Jy Met My Dans? (2016)
Laat Die Dansvloer Brand (2017)
#Partytjiedier (2019)
5. Kurt Darren Has Produced Music in both Afrikaans and English
Like we aforementioned, Kurt Darren is fluent in both Afrikaans and the English language. This can be largely attributed to his bilingual upbringing, where his father is of Afrikaans descent and his mother, English origin. His bilingual language skills have helped his music career greatly as it has enabled him to produce music in both languages. Aside from the two languages, Kurt also released an album in Dutch titled "Voor Altijd" in 2013. Below are some of his singles done in Afrikaans.
Meisie Meisie
Staan Op
Kom ons Dans In Afrikaans
Kaptein
Af en af
Lekker Lekke (2007)
Voorwaarts Mars (2008)
Hemel op Tafelberg (2009)
Daar Doer in die Donker (2008)
Loslappie (2009)
Bloubergstrand se sonsak (2010)
Lekkerbekkie (2011)
Heidi (2012)
Stoomtrein (ft. Snotkop, 2012)
Kom bietjie hier (2012)
Cowboys en crooks (2014)
Dans op die Tafel (2014)
Ek wens vir jou (2015)
Kaalvoet sokkie (2016)
Jy's 'n Legend (2017)
Selfie Song (with Leah & Snotkop, 2017)
6. He Has Won Several Awards, Including Eight SAMA Awards
Since he stepped into the limelight, Kurt Darren has become one of the most beloved hip hop stars in South Africa. His top-notch musical skills have seen him perform on various stages both in South Africa and beyond, garnering lots of awards and award nominations in the process. From 2007 to 2011, the singer won 8 South African Music Awards, an astounding feat for any musician. He was considered as the king of South African music during this time. But before then, the singer had already won a few awards. Some of his awards include the following:
GTM Song of the Year award for "Meisie Meisie" (2003)
GTM Best Pop Album of the Year award for Staan Op (2005)
Vonk Awards – Album of the Year Award for Vat my, maak my joune (2006)
SAMA Awards – Best Afrikaans Dance Album for Lekker Lekke (2007)
Huisgenoot Tempo Top Seller of 2006 award (2007)
SAMA Awards – Best Dance Sokkie Album for Voorwaarts Mars (2008)
Huisgenoot Tempo Most Popular Male Artist (2008)
SAMA Awards – Best Dance Sokkie Album for Uit die diepte van my hart (2009)
SAMA Awards – Best Afrikaans DVD for Treffers Live (2009)
Huisgenoot Tempo Award for Best Dance Album (2009)
SAMA Awards – Best Seller True Tone Download for the song "Kaptein" and Best Seller True Tone Full-Length Download for the song "Af en af" (2010)
Huisgenoot Tempo Award – Most Popular Sokkie/Dance Album for Die beste medisyne (2010)
SAMA Awards – Best Sokkie/Dance Album for Die Beste Medisyne (2011)
SAMA Awards – Beste Pop Album for Die Danslover Brand (2018)
7. He Performed at the Nelson Mandela Concert in London
This is perhaps one of Kurt Darren's biggest career accomplishments. In 2008, Kurt Darren received an exclusive invitation to perform at Nelson Mandela's Benefit Concert in London. The concert, which was held in Hyde Park London on June 27th, 2008, was a tribute in commemoration of Nelson Mandela's 90th birthday. It came 20 years after the 1988 Nelson Mandela 70th Birthday Tribute Concert at Wembley, held while Mandela was still in prison.
The concert lasted for three and a half hours, with 46,664 people in attendance. It was a big achievement in itself, which saw Kurt performing alongside some of the world's greatest artists. Also in attendance were Hollywood greats, including Will Smith and his wife Jada Pinkett Smith, Quincy Jones, Lewis Hamilton, and June Sarpong, among others. According to the singer, it was indeed the highlight of his career and a very big privilege.
8. Asides music, Kurt Darren is Also An Actor and Television Star
Kurt is a clear example of someone endowed with special skills. Beyond his musical exploits, the singer has also tried his hands at acting and has appeared in a few movies so far. His first movie appearance was in 2010 when he played minor roles in three movies, including Liefling, The Race-ist, and Susanna van Biljon. The following year, he was seen in Ek lief jou. Darren also made a cameo appearance in the soapie Egoli: Place of Gold.
The singer has also done a great job as a media personality. He previously served as the anchor of a weekly TV show, Jukebox, from 2006 to 2011. The video request show was aired on the exclusively Afrikaans TV network, KykNet. It was also broadcast live on special radio stations.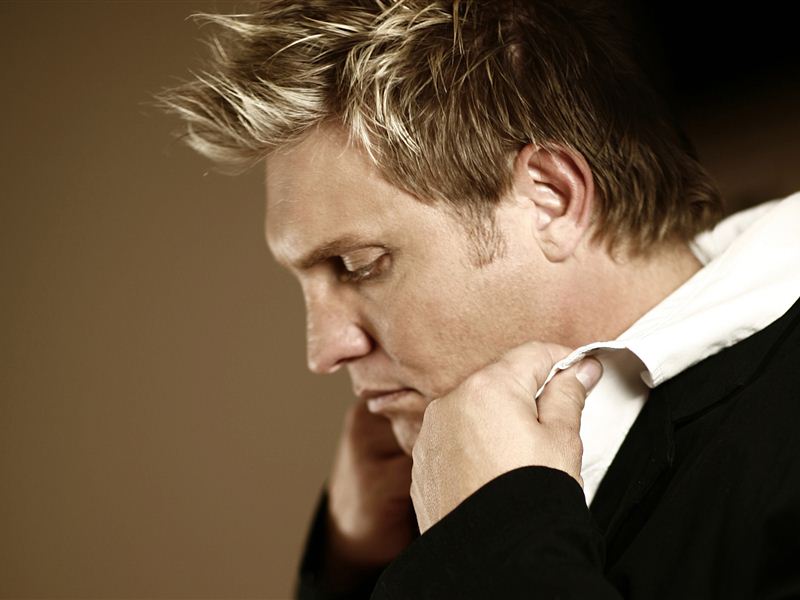 9. Kurt Darren Has Been Married To Dunay Nortjé Since 2011
Kurt Darren married the South African supermodel, Dunay Nortjé, on 8 January 2011. This came as a shock to many because Darren was considered as a player and had at one time had a steamy relationship with another South African model, Minkey Van Der Westhuizen, that turned sour.
Kurt's wife, Dunay, is a South African supermodel and a psychology degree holder. The couple first met several years ago, and a few years later, they tied the knot on January 8, 2011. After their wedding, the couple welcomed their first child, a baby girl named Kyrah in November 2014. Their second child, a son named Kade, was born two years later, on March 30, 2016.
10. Did You Know He Has Survived Accident A Few Times Before?
In July 2013, Kurt sustained serious injuries after being involved in a car crash on his way home after watching a rugby game. In the same car was his secretary and agent, Marnus Bisschoff, who both suffered serious injuries. After they were airlifted to the hospital, it was later discovered that Kurt Darren had 11 broken ribs and serious injury to his head. A few weeks later, the singer was discharged, and a few months down the line, he resumed his musical tour in the UK and United States.
That wasn't the only time Kurt has survived an accident. During a birthday party, which was held on his farm, Kurt Darren escaped a helicopter crash. The helicopter was carrying guests who were on a sightseeing trip but developed some mechanical problems and crash-landed a few meters from Darren's house. Luckily, the helicopter didn't burst into flames.
Aside from these accidents, Daren has equally had other health issues. In the 1980s, Kurt, who was a chain smoker since his army days, disclosed that he had developed sinusitis: an impaired capacity to taste and smell due to heavy smoking. However, in a remarkable turn of events, the singer publicly quit smoking in 1996.