Kurt Johan van Heerden, known as Kurt Darren by most people, is a South African singer, songwriter and TV presenter known for his Afrikaans songs.
No compilation of the best songs, or list of the most successful musicians to come out of South Africa, would be complete without the inclusion of anything related to Kurt Darren, a seven-time South African Music Awards (SAMA) recipient.
Such is the popularity and success of the man that many of his songs in Afrikaans have been covered by artists in Belgium and Netherlands as well as in Austria and Germany. Here is a look at the Pretoria native's discography and his journey to becoming critically acclaimed.
Popular Kurt Darren Songs and List of Albums
Since launching his career in 1995, Kurt Darren has recorded over two hundred songs and released over twenty albums. His first album titled For Your Precious Love (1995) contained thirteen songs. They include "For Your Precious Love", "Mammy Blue", "When She Was My Girl / Don´t Stop Laughing", "Tell Her", "I Don't Know Why", "Paradise Road", "Midnight Lady", "Let's Begin Again", "Cry To Me", "Don't Stop Laughing", "You And I", "Brand New Dawn", "For Your Precious Love (Extended Version)".
Kurt Darren's self-titled second album was released in 1998 and it contained a total of twelve songs. His third project titled Since I Found You (2000) contained sixteen songs while his fourth project titled Net Jy Alleen (2001) comprised of eighteen tracks.
In 2002, the singer released his breakthrough album, Meisie Meisie, which comprised of nineteen tracks. They include "Meisie Meisie", "Vir Altyd In Jou Drome met Patricia Lewis", "No More Boleros", "Millennium Vrou (Legionnaire)", "Love Springs Eternal", "A Thousand Pieces", "Wie Sal Kom Nagsê?", "Now I Will Be A Man", "Crazy 'Bout You", "The Dance", "Net Jy Alleen", "Ewige Liefde (Hier In My Hart)", "The Rose", "The Last Time", "Al Jou Mooiste Drome", "Ek Is Verlief Op Jou", "Baby Don´t Cry", "Buying Time", and "Ek Dink Nogsteeds Aan Jou".
Other albums in Kurt Darren's discography include Sê Net Ja (2003), Staan Op (2004), Vat my, maak my joune (2005), Lekker Lekker (2006), Voorwaarts Mars (2007), Uit die diepte van my hart (2008), Smiling Back At Me (2009), Die Beste Medisyne (2009), Met Liefde/With Love (2010), Oos Wes Tuis Bes Deluxe-uitgawe (2010), Kurt Kaptein se platinum treffers (2011), and In jou oe (2012).
Foreign Artists Who Have Covered Kurt Darren's Songs
As mentioned above, Kurt Darren's songs are not just popular in his home country of South Africa. His songs, particularly those in Afrikaans, have received massive airplay in countries like Netherlands and Belgium, leading them to be covered by a couple of popular European artists.
Jan Smit
Dutch singer Jan Smit, who sings in the Dutch music genre known as Volendam and has been able to achieve success outside of his home country in places like Belgium, Germany, Austria, Italy, and France to become one of the best-selling Dutch acts abroad, is best known to have covered one of Kurt Darren's songs titled "Staan Op". His version is called "Sta Op".
Henk Wijngaard
Dutch country singer Henk Wijngaard who is known for singing songs with themes of truck driving, a profession he used to be a part of, covered the song "Meisie Meisie" and titled it "Meissie Meissie". The same song has also been covered in German by the German music group, Klostertaler.
Wim Soutaer
Belgian singer Wim Soutaer, who is best known for placing third in his country's version of Pop Idol titled Idool in 2003, covered the song "Hemel op Tafelberg" and renamed it "Die Zomer Gaat Nooit Voorbij".
Read Also: 20 Most Talented South African Hip Hop Music Artists
His Seven South African Music Awards Came Between 2007 and 2011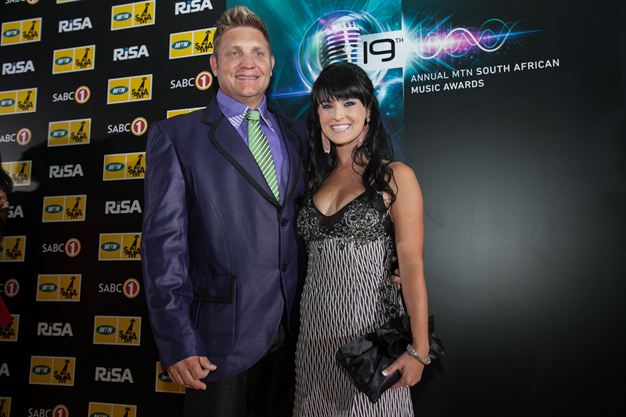 Long before Kurt Darren's songs became a must-play on radio stations across South Africa and brought him significant fame and fortune, the singer was a struggling underground artist. The turning point in his life came in 2002 when he released the song "Meisie Meisie" which made him a household name. The subsequent release of an album of the same name took his popularity to a whole new level, earning him a few awards along the way.
The first award Darren took home in his career was the 2003 GTM Song of the Year award for "Meisie Meisie". In 2005, he was given the GTM Best Pop Album of the Year award for Staan Op. The following year, his next project titled Vat my, maak my joune
won the Album of the Year award at the 2006 Vonk Awards. The music video for the song "Alleen" also won Best Music Video at the event.
With all he had been able to achieve before 2007, it was no surprise that Kurt Darren was able to finally bag his first South African Music Award (SAMA) that year. The singer took home the award for Best Afrikaans Dance Album for Lekker Lekker.
As things would go ahead to pan out, Darren managed to win awards in each SAMA event from that time to 2011. They include the Best Dance Sokkie Album for Voorwaarts Mars in 2008, Best Dance Sokkie Album for Uit die diepte van my hart in 2009, Best Afrikaans DVD for Treffers Live in 2009, Best Seller True Tone Download for the song "Kaptein" and Best Seller True Tone Full-Length Download for the song "Af en af" in 2010. His final South African Music Award was Best Sokkie/Dance Album for Die Beste Medisyne in 2011.
Other Notable Awards He Has Won
Other awards Kurt Darren won for his songs and albums came from VONK Awards and Huisgenoot Tempo Awards. They include:
The 2007 Huisgenoot Tempo Top Seller of 2006 award
2008 Huisgenoot Tempo Most Popular Male Artist
Dance Album of the Year (Voorwaarts Mars) awards.
He also won the 2008 VONK Awards for Favorite Male Artist, Album of the Year (Voorwaarts Mars), and Afrikaans Music Ambassador.
In 2009, he bagged:
The Huisgenoot Tempo Award for Best Dance Album
Best Male Artist, and Best Seller (Uit die diepte vam my hart) awards
VONK Award for Best Male Artist and Best Seller (Uit die diepte van my hart)
Huisgenoot Tempo Award for Most Popular Sokkie/Dance Album (Die beste medisyne) (2010)