Koos Bekker (Real Name: Jacobus Petrus Bekker, born 14 December 1952) is a South African billionaire businessman best known as one of the richest men in South Africa. As of January 2023 he has an estimated net worth of 2.6 billion USD.
Koos Bekker has impressively built an empire and a brand through numerous business endeavors and productive investments. In 2023, he was ranked the 4th wealthiest South African with a fortune estimated at $2.6 billion by Forbes. He also occupies an enviable position on the list of richest men in the country.
Kebber's interest in media and investment has seen him take productive steps towards the growth and development of the brands he is in charge of. His years of experience, business expertise, and connection with business like-minds also played crucial roles in making him great and establishing his mark on the sands of time.
Summary of Koos Bekker's Biography
Full name: Jacobus Petrus Bekker
Gender: Male
Date of birth: 14 December 1952
Place of birth: Potchefstroom, South Africa
Koos Bekker's Age: 70 Years Old

Ethnicity: White
Nationality: South African
Zodiac Sign: Sagittarius
Sexual Orientation: Straight
Marital Status: Married
Koos Bekker's Wife: Karen Roos
Koos Bekker's Children: 4
Koos Bekker's Parents: Cornelius Jansen Bekker and Deleen Erasmus
Alma mater: Columbia University, United States & University of the Witwatersrand, South Africa
Occupation: Businessman
Koos Bekker's Net worth: $2.6 billion
Famous for: Being one of the richest men in South Africa
Koos Bekker Grew Up As A Farm Boy In Heidelberg, Gauteng
Koos was born on December 14th in the year 1952, in the town of Potchefstroom. He was raised as a farm boy. Bekkers studied at Hoer Volskool Heidelberg, after which he went ahead to obtain his college degree at Stellenbosch University. He majored in Law and literature at the prestigious university and spent some years at Wits University studying law.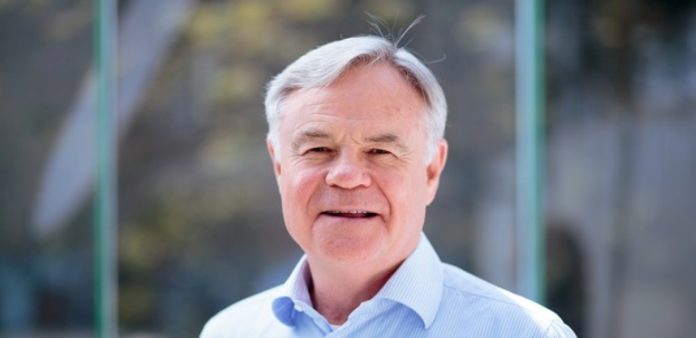 Upon his graduation from Wits, he went into advertising. He spent a few years in the industry and later decided to further his education. He settled for Columbia Business School, the business of Columbia University, New York. Bekkers graduated in 1984 and was given an MBA degree by the institution.
The South African billionaire entrepreneur equally holds an honorary Doctorate in Commerce from Stellenbosch University. Not much is known about Koos' personal life because he doesn't put information about his life and family out there like most rich people. However, we do know that he is married with kids. Karen Roos is the name of Bekker's wife. She is a successful businesswoman too. Roos and Koos have four children together.
He Is One Of South Africa's Few Billionaires
The value of Koos Bekker's assets runs in billions. In the year 2023, his net worth is estimated to be $ 2.6 billion. The South African entrepreneur is a giant in the media and entertainment industries, while his wealth came through investments and involvements in the media sector.
Koos has massive personal properties and other investments he spends his money on. He has a traditional Cape Dutch working wine and fruit farm called Babylonstoren estate. The billionaire sold over 70% of his Naspers shares over the summer of 2015.
Koos Bekker's Journey To Greatness Began In The Late 1980s
While studying in Columbia, USA, Koos noticed the high demand for cable T.V and how lucrative the business was. So, on getting back home in South Africa, he decided to provide for his country what they didn't have back then – cable paid TV service.
Bekker, along with some of his colleagues, established the Cable TV M-Net, which became the first pay television outside the USA. To create room for more growth and services, M-net was divided into two, with the other arm as Multichoice. Bekker was designated as Multichoice head afterward. The large TV enterprise currently operates in over 48 countries with over 7 million subscribers. Today, M-Net and its sister companies, such as Multichoice, have expanded to over 48 countries across the African continent.
The media mogul was a founding director of mobile communication company MTN in 1991. He and some of their executives came up with MTN, a cellular technology group launched in 1994 to enable people to make calls without the normal landlines used. And when MTN eventually hit the market, the number of subscribers estimated was surpassed by far. This singular development led to so much growth and wealth on the company's part and Koos' business career. Today, MTN is the eighth largest mobile operator globally and one of Africa's biggest and most popular telecommunication companies.
He Found Immense Success With Naspers
In 1997, Koos Bekker was appointed the CEO of Nasionale Pers, a Dutch newspaper company created in 1915 in South Africa. Upon assuming office, he changed the name of the newspaper to Naspers, precisely in 1998 – a move that marked the rebirth of a new company. While he was CEO, he raised the company's capitalization from about $1.2 billion to $45 billion.
The company also invested in various internet services, pay television, and mobile telephony. Interestingly, he didn't receive a salary but instead was paid via stock option grants that vested over a period of time. In March of 2014, he retired as the CEO of Naspers and later returned to the company in April of 2015 as the chairman.
In addition, Koos Bekker also invested in the internet business through Naspers in 1998, which enabled him to create News24 and Fin24. Both media sites are among South Africa's hottest news websites. It also invested a whopping $1 billion in India's foodtech giant, Swiggy, in December 2018. Apart from Fin24 and News24, other business ventures owned by Naspers include Buscape, City Press, OLX, Movile, Prosus, Media 24, eMAG, Property24, Multiply, and SimilarWeb.
Currently, Naspers makes business transactions in 130 countries, including China, Russia, Europe, America, India, Africa, Latin America, and various smaller countries. The brand is also listed on the London Stock Exchange and also Johannesburg Stock Exchange.
Naspers owns the following brands:
Buscape
City Press
OLX
Movile
Prosus
Media 24
News24
Fin24
eMAG
Property24
Multiply
SimilarWeb
A Look At Koos Bekker's Awards And Special Recognition
Bekker has done well for himself and the South African media industry at large. Through his companies and other mega-competitive brands, the country has been able to take part, match up to, and surpass some records in certain fields in the community of nations. In a nutshell, Koos is part of those that helped push South Africa to the front line in the media industry.
For these efforts, fantastic achievements, and more, so many institutions and bodies have recognized him. Below are the major awards he has received and the special recognition he has earned over the years.
Lifetime Achievement Award, Business Times
4 Wealthiest South African with a fortune of US$2.3 billion, Forbes, 2019
Honorary Doctorate in Commerce, University of Stellenbosch
Best Entrepreneur, Ernst & Young/Rand Merchant Bank
1008 wealthiest person in the world, Forbes Rich List 2019
11 Africa's billionaire, Forbes 2020
World Entrepreneurship Hall of Fame, World Entrepreneur Awards
He is also an appointed member of the board at the University of Stellenbosch. He has been serving from the year 2000 till date.
The South African Billionaire Has Been Allegedly Involved In Some Scandals
Some time ago, Koos Bekker was accused of lobbying the government to prevent the opening up and rollout of encryption capacity in set-top boxes, giving him an upper hand in the media business. In response, Multichoice denied former South African Minister for Communications Yunus Carrim's allegations, revealing that Carrim had confirmed that he was not aware of any corruption or fraud acts on Multichoice's part.