Khuli Chana is a South African rapper who is renowned for using a style known as the Motswako, a technique which involves him rhyming and rapping his music in vernacular. This musical style comprises of elements from numerous musical backgrounds.
The Motswako style of music involves the use of highly influential messages combined with street talk from Setswana, English language together with a number of languages from South African. Khuli Chana, therefore, brings different sounds and flavours to his music and to the Hip-hop musical scene.
Having debuted into the South African music scene in the early 90's, this former member of Morafe formulated a duet known as Jazzzadaz together with Kay-G and since then, he was thrown into the limelight and became a multiple award-winning rapper. However, there are a number of interesting things that people and fans may want to know regarding Khuli Chana:
Summary of Khuli Chana's Biography
Full name: Khulane Morule
Nickname: Khuli Chana
Gender: Male
Date of birth: August 27, 1982
Place of Birth: Mmabatho, North West, South Africa
Khuli Chana's Age: 41 years old
Ethnicity: African
Nationality: South African
Zodiac Sign: Virgo
Sexual Orientation: Straight
Marital Status: Married
Khuli Chana's Wife: Lamiez Holworthy ​(m. 2019)
Body measurements in inches: 5 Feet 11 Inches
Body measurements in centimetres: 180
Famous for: Opened for Drake during his South African tour
Khuli Chana's Instagram: khulichana01
Twitter: @KhuliChana
Here Are 11 Things You Need To Know About Khuli Chana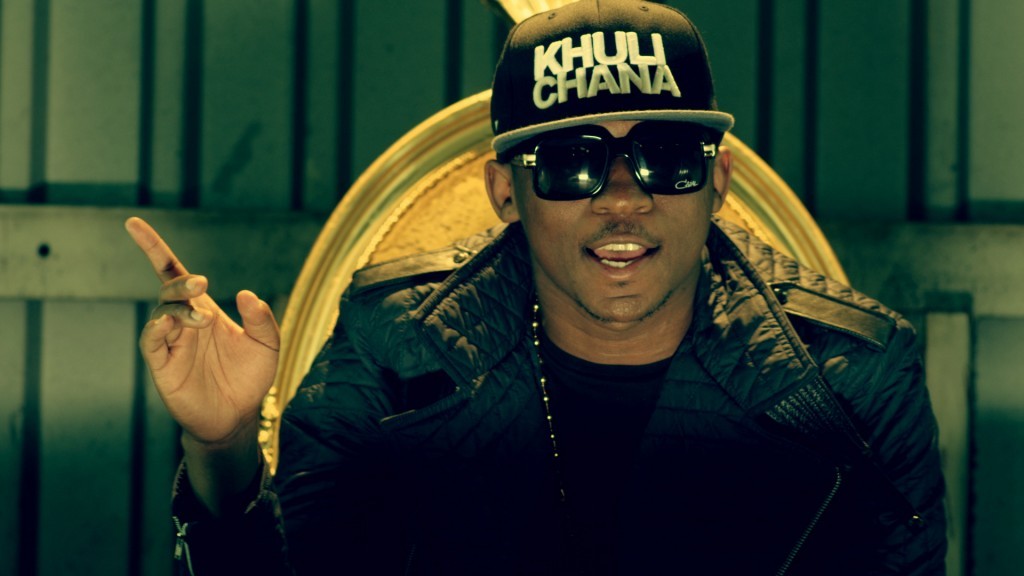 1. Khuli Chana's real name is Khulane Morule. He is known to have acquired the name 'Khuli Chana' from some random drunk guy from his neighbourhood.
2. Khuli Chana was born in South Africa, raised in Mmabatho in South Africa where he has been performing ever since in the early 90's. This is where he formulated a duet know as the 'Hazzzadazz move' together with his counterpart, Kay G and later moved to join Towdee to form a group known as Morafe.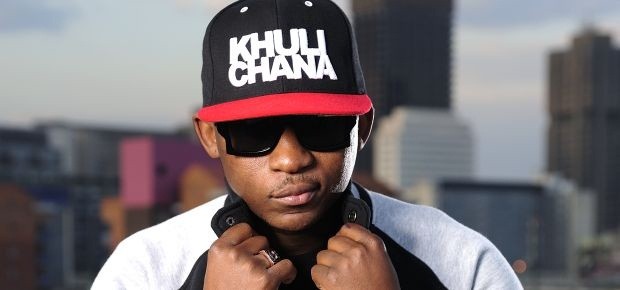 3. Khuli Chana's first album known as the "MotswakoOriginator" was released in the month of November in the year 2009 as his first offering title. Before the release of this album MotwaskoOriginator, Khuli Chana was on record for having been rejected by almost three recording labels and since then he became an independent recording artist.
4. Khuli Chana owns, manages and operates two Johannesburg music recording companies – the Raux studios and the Mythrone Records. On the other hand, he released his 2nd solo album 'Lost In Time" and entitled it so because he felt like he had been lost in time during the time when he was making this album to which he believes that this album transcends through time and will be able to make listeners and his fans rediscover Khuli Chana.
5. Khuli Chana draws his inspiration from some of his favourite artists both in the local and in the international scene. His favourite local artiste is known as AKA while in the international scene, it's Kendrick Lamar. However, his biggest inspirational artist on the international scene is Jay Z.
6. On the humanitarian and diplomatic front, Khuli Chana has been assigned the duty as an Ambassador of the Laboring service and Hunger-free action Aid campaign.
7. Khuli Chana's single "Jivas fabulous ft Morafe known to have been recorded in the year 2008 and produced by Ismael of Jozi was supposed to be on Morafe's second Album, while the beat for the Khuli's song Freshe was initially supposed to be for Lira's song. Additionally, his 2 singles from the MotswakOriginator; The Tswakstikem and Sthandwa Sam featuring Towdee really dominated the airwaves
8. The biggest career highlight of this prominent musician was when he performed as a curtain raiser at Drake's tour show in South Africa. He has also been given the opportunity to do the Miller US tour alongside AKA and Minnie Dlamini. Similarly, he is known to have won awards in the best newcomer category as well as in Channel O awards and in the hype music awards for his track Tswakstikem.
9. In the year 2010, this Musician featured in the Rhythm City as an actor. It is also believed that if at all he was not pursuing his musical career, he would be pursuing a career as an entertainment lawyer or as a film director.
10. Khuli Chana has just produced his latest and the 6th video as well as a radio single, Tswa Daar to which he selected and featured extras from his own Facebook page into this video. This hot single is known to feature upcoming Motswako sensation, Notsh.
11. In the future, Khuli Chana would like to collaborate and be able to work with Kanye West whom he believes or thinks is the one Musician that would easily understand his style of music.