Khuli Chana is a South African rapper and music producer who has an estimated net worth of over $2 million.
He has been one of the most consistent and talented South African rappers for a very long time and it's thanks to this that he emerges among the richest in the country. Khuli Chana's net worth is estimated at more than $2 million and he is currently 41 years old. Like many of the big names in the music scene, Khuli Chana made his fortune through his thriving music career, including shows and performances. He has also netted huge amounts of money from the numerous endorsement deals he has to his name and also through some business deals he has been involved in through the years.
Khuli Chana's Profile
Birth Name: Khulane Morule
Place of Birth: Mmabatho, North West
Date of Birth:

 

27 August 1982

Age: 41 years old
Career: Musician and music producer
Record Labels: Mythrone Records, Raw X Studios, and BLURG_SA
Khuli Chana's net worth: $2 million
How Chana Rose To Fame And Fortune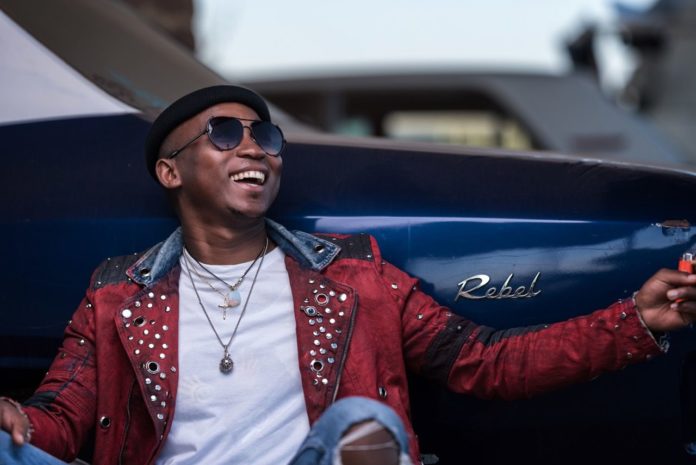 Professionally known as Khuli Chana, the rapper was born Khulane Morule on 27th August 1982 in Mmabatho, North West Province. He came by the name Khuli Chana after it was given to him by a random drunk in his neighborhood.
The journey of Chana into professional music started when he was still a young kid. Because of his passion for music, he teamed up with Kay-G to form the group known as Jazzzadaz. It did not last very long before he joined forces with Towdee and that led to the birth of his second group, Morafe, which was initially supposed to be more of a movement initiated by HHP. It was after it failed that Khuli took the name together with his close pals.
Two albums after Morafe was formed, Chana revealed that the group decided he should go solo since so much had changed in music and they were not making any progress. In 2009, he dropped his first album, The Motswakoriginator. The 18-track album became a hit, establishing him as one of the important rappers for the future.
His second album was Lost In Time, which he released in 2012. This album was another major hit and in 2019, he released Planet of The Have Nots. He is yet to release any more albums since then, but still respected as one of the best the Motswako genre has to offer. In fact, he is regarded as one of the main pioneers.
As an artist, he has won many recognitions, including the following:
2009 Channel O Music Video Award: Best Newcomer (Tswak Stik'em)
2010 South African Traditional Music Award: Best Vernacular Hip Hop Album (The MotswakOriginator)
2013 South African Music Awards (SAMA): Album of the Year- Lost in Time
SAMAs 2013: Male Artist of the Year– Lost in Time
SAMAs 2013: Best Rap Album– Lost in Time
2014 Metro FM Music Awards: Best Music Video and Best Hit Single (Mnatebawen)
South African Music Award 2014: Best Music Video of the Year
64th Annual Cannes Lions Festival of Creativity 2017: Open Source won 2 Silver awards and a Gold
The Real Picture Of Khuli Chana's Net Worth
As stated, the net worth of Khuli Chana is estimated at an incredible $2 million. With that, he is among the richest musicians in the country and also one of the richest rappers. Over the years, he has continued to see his fortune go even higher because of his career that has not been slowing down, in addition to the increasing number of his endorsement deals and sponsorships, as well as his numerous investments.
He made millions from his music, even before he released the Motswakoriginator. However, that was the album that solidified his place in the rap game. Chana revealed that he tried to see if he could get any major label to sign him before the release of the album but they all rejected the work and he decided to do it independently. To date, it still remains one of the classics in South African hip hop.
"No More Hunger" became one of the big hits of the album as it was widely played and gave him many awards both locally and on the international stage. Although his other albums have also added so much money to his accounts, his second album was probably the most successful as regards sales; it was certified platinum.
All The Ways He Makes His Money Besides Music
Music has been the gateway for Khuli Chana to gain fame and fortune but it is not the only source of his riches. The talented rapper has also made good money from a lot of other things, including endorsement deals and business ventures.
Some Impressive Endorsement Deals That Added To Khuli Chana's Net Worth
His endorsement deals cut across different brands from drinks to food, and even fashion among other things. In 2018, the rapper took to his social media to announce that he signed a deal with the fashion brand, Jeep Apparel South Africa. As part of the deal, he wore everything Jeep Apparel for his "Basadi" music video. The actual value of the contract was not revealed.
He also has another endorsement deal with KFC. He was featured in the brand's advert campaign in 2014 and his hit song Mnatebawen was also used in the campaign. Again, the exact value of this deal was not made known to the public.
Chana also has a deal with Absolute Vodka. The brand partnered with the hip hop icon to release the Khuli Chana Signature Edition Bottle in 2016. Absolute Vodka released the drink in celebration of African creativity. It also marked the start of the brand's One Source Campaign.
In 2015, Chana signed another endorsement deal with Aston Martin. It is not surprising that the worth of this deal was not revealed since major financial details relating to most celebrity endorsements in South Africa are not made public.
Here is a list of some of the endorsement deals he has to his name:
KFC
Absolute Vodka
Aston Martin
Jeep Apparel South Africa
He Has Also Made Money From Investments
The talented rapper also happens to be a smart businessman. Since he is blessed with the gift of music and an understanding in that sector, he decided to make a business out of it by forming his own music label – Mythrone Records.
He uses the label to scout for and groom young talents in the country. More so, he has partnered with Universal Music Group in this business. In addition to Mythrone, he is also said to be the owner of another music label, Raux Studios.
Khuli Chana is also one of the major names behind one of the biggest hip-hop music festivals in Africa known as Maftown Heights. The festival has attracted big names such as Nasty C, AKA, and Da L.E.S among many others.
Chana Made A Lot Of Money In Damages After He Was Mistakenly Shot By The Police
In 2013, the multiple award-winning hip-hop star was shot by police after he was mistaken for a robber. His manager, Refiloe Ramogase, revealed that the police thought the star's car matched the description of another car that was used by a criminal.
Without any confirmation, police officers in an unmarked car opened fire on the celebrity and in the process, he was hit on the hand and left with another injury on the back. He was reportedly lucky as the incident could have been fatal. The police claimed that they opened fire on the celebrity because his car failed to stop.
In a counter-argument, the rapper's management made it clear that the car was moving at 40 kilometers an hour, which afforded the police enough time to stop him rather than to open fire. They decided to press charges of attempted murder.
In 2014, the police apologized for the error that almost cost the rapper his life and he made it clear that he has forgiven them. Nonetheless, the matter was later officially settled after he was awarded compensation of R1.8 million. While the amount is very significant, it still falls short of the R2.7 million that the rapper and his legal team demanded when they dragged SAPS to court over the shooting.
Khuli Chana's Net Worth Has Afforded Him A Luxurious Lifestyle
Khuli Chana's net worth of $2 million has made it possible for the rapper to enjoy some of the best things that life has to offer, including nice designer clothes, fast cars, and an amazing home.
The rapper's garage features some very exotic cars that cost millions. Here is a look at some of his known cars.
Aston Martin
In 2015, it was reported that the rapper got for himself an Aston Martin. Although he kept the news private, his close pal Cassper Nyovest who was excited about the progress of his friend, took to his social media to congratulate the talented rapper while also talking about Ricky Rik's new album.
Even though the exact model and features of the car were not revealed, it is speculated that the car could go for as high as between R1 million to R3 million.
What is more fascinating is the fact that this is not the only Aston car in his collection. While he might be a rapper, he does not necessarily show off the cars that he has.
Mercedes Benz
Another car brand that the rapper is also known to have in his garage is a Mercedes Benz. The year he bought the car and also the model of the car are not known. Hence other important things including the value of the car cannot be ascertained.
BMW 1 Series
When the rapper was shot 7 times in 2013, he was driving a BMW 1 Series which he owned. It is not clear if he has decided to leave the car as a relic or not, but we know that the automobile is valued at over R300,000.
It Was Rumored That Lamiez Holworthy Bought Khuli Chana A Jeep For His Birthday
Social media went wild in August 2020 with reports that another car had been added to the collection of Khulu Chana, and this time around it was courtesy of his wife, Lamiez Holworthy. This report began after she shared a photo of a Jeep on her Instagram while wishing her man a happy birthday.
In the post, the DJ appreciated "Wayne from Jeep Sandton who helped her pull everything off. However, it turned out that she was able to get the car to ride for free for a special surprise getaway with the rapper. Even before that, the couple became members of the car dealership and could drive any car from them for free.
He Lives In A Luxurious Home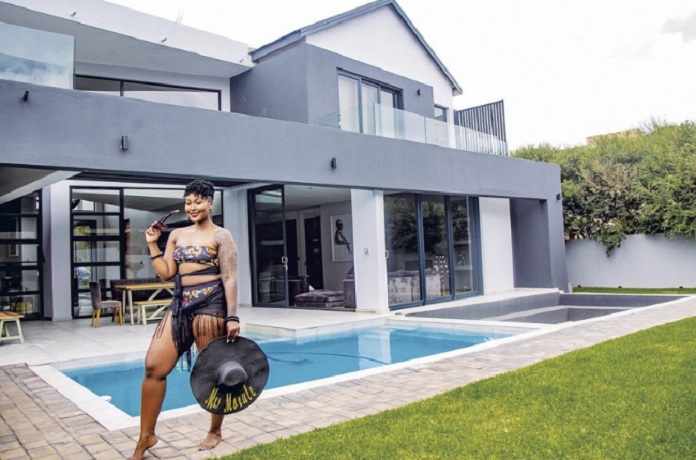 For someone with the kind of Khuli Chana's net worth, it is only normal to live in a luxurious home with his family. The rapper, his award-winning disc jockey wife Lamiez Holworthy, and their kids live on the outskirts of Pretoria. Their home is located in an estate in the heart of a game reserve.
The massive eye-catching property has an outdoor swimming pool, a large reserved space for their cars, and many more outstanding features. The interior of the property is well designed and spacious. Features such as the number of bedrooms and restrooms in the East Pretoria mansion have not been revealed. The kitchen has a modern design to it with good space and seats. The value of Chana's home in Pretoria stretches into millions of Rand.
Beyond just the cars and luxurious home, Chana spends huge money in giving the best of life to his loved ones. He is known to share a culture of giving very expensive gifts to each other with his wife. For her 29th birthday, the rapper splashed big money in getting her 29 different gifts to mark each of her years. The gift included designer bags and wears such as Louis Vuitton, Dolce & Gabanna, Gucci, Maxhosa, and much more.
Chana Is Also Into Giving Back
Making money has now become the specialty of the rapper but apart from just that, he has also made it a duty to assist others. According to his wife, they have adopted an orphanage and without the help of anyone or external sponsorship, they have decided to construct a new home for them. She revealed via her social media handle that construction for the property was to start in November 2020.
More so, during the 2020 lockdown as a result of the Covid-19 pandemic, the power couple, through their individual foundations, Lamiez Holworthy Foundation and Khuli Chana Foundation assisted struggling families with foodstuff and some essential items, including detergent and other toiletries.