Khanukani Mbau (born 2007) is a 16-year-old South African content creator, social media personality, and the daughter of Khanyi Mbau, a South African actress, musician, TV and socialite, and Mandla Mthembu, a former businessman. 
Are there people who are most important in our lives than our parents? For most people, the answer is definitely "no". Khanyi Mbau and Mandla Mthembu's daughter, Khanukani, may have come in contact with a lot of people, but her parents remain the two most important people in her life.
Khanukani is already a mini-celebrity, being the daughter of a celebrity mom. She often draws public and media attention wherever she goes, especially places with large gatherings. Some of her mom's qualities are found in her as Khanukani is not just beautiful, but she is also talented, smart, and outspoken.
Summary of Khanukani's Biography
Full name: Khanukani Mbau
Gender: Female
Date of birth: 2007
Khanukani's Age: 16 Years Old

Ethnicity: African
Nationality: South Africa
Marital Status: Unmarried
Khanukani's Parents: Mandla Mthembu and Khanyi Mbau
Occupation: Content creator, social media personality
Famous for: Khanyi Mbau's daughter
Khanukani's Instagram: mbau2
Khanukani Is Being Raised By Her Mom Singlehandedly
Khanukani, as mentioned above, is the daughter of popular artist, actress, and television host, Khanyi Mbau. The South African multi-hyphenate gave birth to her in the year 2007, one year after she tied the knot with Mandla Mthembu.
A lot is not known about Mbau's beautiful daughter because her mother shielded her away from the media and public for a long time and also kept information about her personal life private. This explains why details of her birth and other vital information about her is not documented online.
Khanukani is a high school student in one of the elite schools in South Africa. Though the name of her school is not known, the young girl seems to be doing pretty good in her academics. Recently, her mother took to Instagram to congratulate her on her brilliant academic performance in school.
As a single mom, you have made the journey absolutely worth it Mbau2. Thank you for being such an incredible daughter, walking this journey with you and your understanding is incredible… Congratulations on your academic achievements. I love you Makhanz ❤️ pic.twitter.com/pe9w04l6Yg

— KHANYI MBAU (@MbauReloaded) December 3, 2019
Khanyi and her daughter share the same apartment ever since the actress divorced her husband. As a single mom, she goes all out to ensure her daughter lives a comfortable life. She often showers praises on her and also treats her like a queen.
Khanukani's Parents Met At A Restaurant
Khanukani's dad met her mom, Khanyi, when she was 19-years-old at Divine Lounge. He walked up to her and told her that he was going to marry her. Indeed, it was love at first sight for the business tycoon who is 30 years older than the actress. Six months later, the couple met again and Mandla told her again that he will make her his wife and also offered Mbua a Porshe so she could drive the airport.
From that moment, their friendship became serious, and they started making public appearances together. From driving matching exotic cars and wearing fancy clothes, the two started eating out at expensive restaurants and showering expensive gifts on each other.
Mthembu finally won Khanyi over and made her his wife, as promised. Things began to change shortly after their honeymoon. Mandla reportedly became abusive to the extent that he physically abused Mbua while she was pregnant.
The former businessman was alleged to have also cheated on the actress with Zodwa Wabantu. The two later called it quits, and Khanyi Mbau also terminated her marital relationship with Mthembu. The couple's union lasted for three years, from 2006 to 2009.
Khanukani Father Was A Very Wealthy Man
Mandla Mthembu was once an extremely wealthy man, who was famous for his business dealings and luxurious lifestyle. Besides these, he was well-known for suing South African rail, port, and pipeline company, Transnet, for R80 million. Unfortunately, he spent a huge part of his fortune on luxury cars, fancy apartments, eating at classy restaurants, and taking care of women.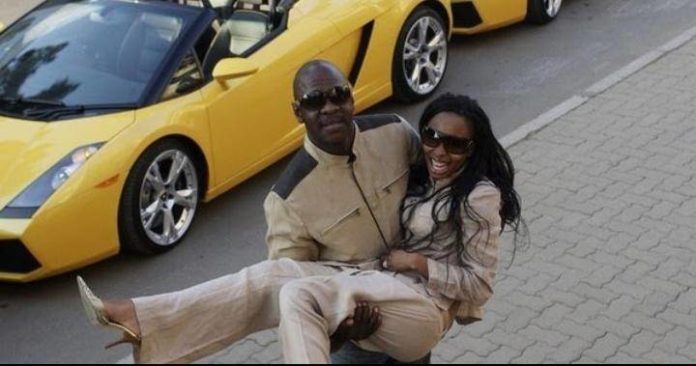 Before his money ran out, he bought two Lamborghinis for himself and Khanyi Mbau. The former businessman also rented an apartment for his ex-wife, Dolly Matshabe, and daughter, Nelisiwe, before their divorce. He once accused Dolly of trying to frustrate his marriage to Khanyi after the former accused him of going broke.
Since it became public knowledge that the former businessman is in a financial mess, people have continued to blame him for his misfortune, which was triggered by his love for materialism and lack of investments. Mandla reportedly lived in a shack after he went broke. The Sowetan native is rumored to be homeless after he was thrown out of a motel for failing to pay his R300 daily rent.
It's Unclear If Khanukani Keeps In Touch With Her Father 
Khanukani is mostly seen with her mother, and we understand why – she is the one raising her all by herself. However, it is not known if the young girl gets along with her father. She doesn't speak about her family's affair in the public neither has she ever commented about her father's personal life or whereabouts to the media.
Khanyi and her daughter, however, share a strong bond. She sometimes features on her mother's Instagram pictures, and the duo often looks amazing together. Their mother-daughter relationship is one that has earned the actress praises and admiration from other single mothers in the country.
She Aims To Follow in Her Mother's Footsteps
Khanukani's mom is her guiding influence on every aspect of life. Being a carefree parent, Khanyi Mbau says she will never interfere in her daughter's decision to follow any path in life, including career-wise. She added that she can only guide her by telling her the pros and cons of her choices but will never dictate to her what and what not to do.
The drama queen also shared that Khanukani has already made up her mind to pursue a career in the entertainment industry. She said her daughter plans to dominate the industry in the nearest future and become the best performer among her contemporaries.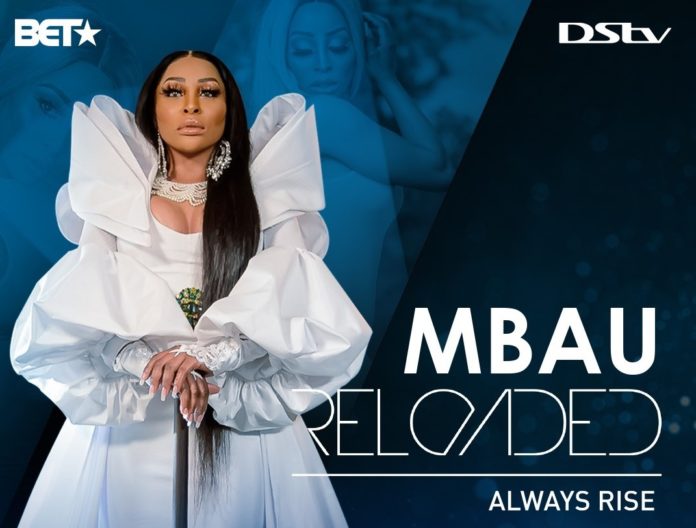 At the moment, Khanukani is still studying to, at least, complete her basic education levels. She is yet to fully make an entrance into the industry, even though she has already set the ball rolling by appearing in her mother's new BET television reality show, Mbau Reloaded.  It appears the queen of bling will also be joined on the show by her sister, Thandeka Mcunu, judging from the show's promotional video.