Kenny Kunene's net worth is R260 million, not bad for a South African ex-convict, politician, former teacher, businessman, husband, and father of five children. He is a man who, you can say, has seen all sides of life; the good, the bad, and the ugly. In all, he has been able to put away the bad and ugly and has stayed with the good. Kunene started his career as a teacher engaging in a scam that bagged him a six-year prison sentence.
After his release from prison, he continued seeking a better life and has made a name for himself in the business and political world. He is also a motivational speaker and has amassed such an impressive figure from his business, political, and public speaking involvements. He also spends his money on cars, nice houses, and funding his family's luxurious lifestyle.
A Major Part Of Kenny Kunene's R260 Million Net Worth Comes From His Business Endeavors
The major contributor to Kenny Kunene's R260 million net worth is his business endeavors. At the moment, the tech-preneur has decided to focus on his tech company known as Smart City Technology, which runs the YooKoo Ride. Kunene is also an into mining consultancy, public relations, government relations, skill training, and development. From all these engagements, he has built his net worth to what it is now. With more consistency, it is expected that Kunene will only get richer.
Kenny Kunene Is A Shrewd Businessman
In 2008, Kenny Kunene worked as a lobbyist and public relations consultant for a mining company called Central Rand Gold. He was under investigation by HAWKs in 2012, and fortunately for him, no charge was laid against him. In 2017, Kenny Kunene invested in African News Global, a media company formerly known as Africa News 24-7. This company was founded by a former editor of The Citizens and Sunday Independent.
According to Kunne, starting African News Global was to create an alternative narrative to the mainstream media and provide a voice to the voiceless. Their aim was to create a media that would tell the news without siding any political party.
In 2019, he took another bold step by setting up a vehicle hire service and launching an app called Yookoo Rides that allows people to book rides with so much ease across South Africa. The aim was to create a taxi-hailing company that would rival the more established taxi-hailing brands such as Bolt and Uber. He is also the founder of a record label known as New Money Record and has a controversial club known as the Club ZAR.
He Began His Career As An English and History Teacher
After he graduated from Vista University, Kenny Kunene started working as an English and History teacher. Not satisfied with his earnings, Kunene opened a shebeen where he sold alcohol after school hours. He also got involved in robberies and other fraudulent activities.  Kenny Kunene even launched a Ponzi scheme, an act that landed him in prison in 1997.
Kenny Kunene was in prison from 1997 to 2003, and after spending 6 years in prison, he came out and continued pushing for a better life, but this time, in more legal ways. He went back to his teaching profession and started teaching at Calculus Private School in Bloemfontein.
His Collaboration With Gayton McKenzie Saw Him Hit Some Financial Milestones
He also re-established contact with Gayton McKenzie, who he had met in prison but was now a motivational speaker. Together, they founded an advertising agency known as X-Concepts for the sole purpose of promoting the prison biography of McKenzie. However, due to their growing partnership, Kenny Kunene also started developing an interest in motivational speaking.
The exact amount of money it takes to get Kenny Kunene to speak at a conference is not known, but considering the man he has built himself to be, inviting him would certainly cost something very tangible. Kenny and Gayton also opened a seafood distribution business.
Kenny Kunene Is Also A Politician
While most people know Kunene as a one-time teacher, a fraud, and an ex-convict, they may be surprised to know that from the age of 15, he has been involved in politics via the freedom struggle during the apartheid regime in South Africa. Before his imprisonment for fraud, Kenny had been imprisoned by the apartheid police for 6 months due to the 1985 student uprising in Free State.
After leaving prison for the second time and building a better life for himself, Kunene also supported the African National Congress (ANC). His support for the party openly came to an end in 2013 when he wrote an open letter to criticize the government of Jacob Zuma.
On leaving the ANC, Kenny Kunene became a part of the Economic Freedom Fighters (EFF) for some time. Still, he later left to join the newly formed, Patriotic Alliance where he served as Secretary-General for a little while. Although his political involvement did not last for so long, his earnings from his time there may have also contributed to his current net worth of R260 million.
Kunene Has a Nice House and a Range of Fast Cars
According to reports, Kenny Kunene's house is what you may call a dream house. It has an estimated worth of R20 million and is furnished with some of the most interior decorations and furniture you can imagine. Check out some pictures:
The millionaire businessman is also a lover of fast and luxury cars, of which he owns some of the best – including a Rolls Royce and a Lamborghini. Here are some of the cars he owns:
911 Porsche Carrera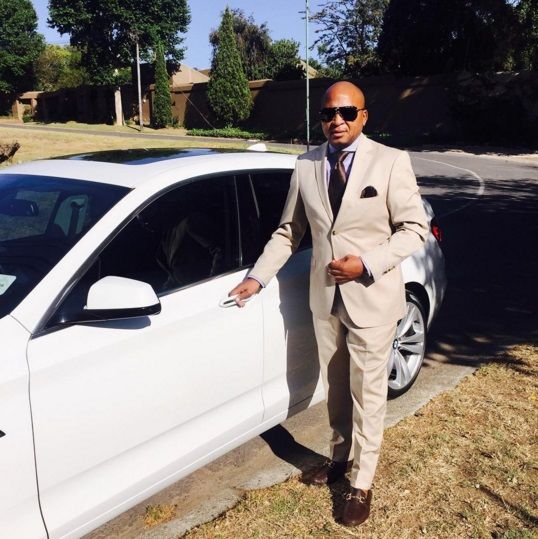 Fuel Type: Petrol
Number of Cylinders: 6
Maximum Horsepower (bhp@rpm): 641.00bhp@6500
Maximum Torque (nm@rpm): 450Nm1950–5000
 GTS Porsche Cayenne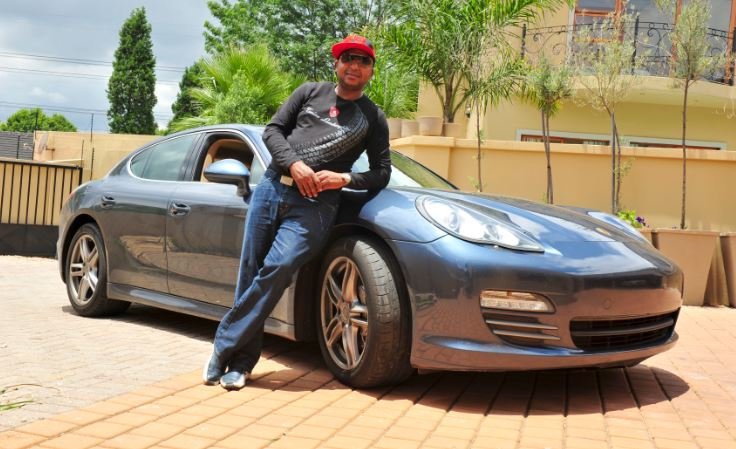 Engine: 4.0L/453-hp/457-lb-ft twin-turbo DOHC 32-valve V-8
Transmission: 8-speed automatic
Torque: 542 hp and 568 lb-ft
BMW 1 Series
Horsepower (bhp@rpm): 148bhp@4000rpm
Maximum Torque: 320Nm@1500-3000rpm
Number of Cylinder: 4
Lamborghini Gallardo Hybrid
Maximum Torque RPM: 398 @ 6500
Maximum Horsepower in RPM: 562 @ 8000
Fuel System: Gasoline Direct Injection
Fuel Capacity: 23.8
He is also happily married to Nonkululeko Whitney Mhlanga, and together they have two children. He has three other children from his previous marriage with Mathato Kunene, which was annulled in 2012. Kenny has also been linked with some celebrities in South Africa, including Sophie Ndaba and Zama Ngcobo. He is also the kind type of man that showcases his family on social media.