Oupa Manyisa is a South African football player who plays as a central midfielder for Eastern Cape side Chippa United FC and takes home a monthly salary of R250,000.
The net worth of the 35 year-old is estimated to be over half a million US dollars. With his wealth, Oupa is able to own a number of luxury vehicles. He has been seen driving cars like the BMW X6, Grand Cherokee SRT Jeep, and BMW M4, among others
How Much is Oupa Manyisa's Salary Now?
Oupa Manyisa's contract with Chippa United, which was a deal to cover the remaining half of the season, was reported to be in the range of 250,000 to 280,000 Rand ($17,118 – $19,164) per month. There is a possibility the contract will be extended for another year at the end of this current season.
With this contract, his current club (Chippa United) is allowing him to come back to his initial form and prove his worth, to revive his career and climb up the ladder of the highest-paid players in the PSL, as there is still room for him to grow his monthly pay.
Oupa Manyisa's Net Worth is R8 Million
Oupa Manyisa's hard work, commitment, and doggedness on the pitch have paid off, as he has been rewarded handsomely for his contributions to the clubs he played for. Oupa Manyisa is currently among the highest-paid footballers in the league in terms of monthly take home. Oupa Manyisa's current net worth is estimated at R8 million ($547,795), though some believe he is worth more than that (they believe he's worth over 1 million US dollars). If his assets (cars, houses, and other investments) are properly valued, he will be worth more than a million US dollars. His monthly salary as of 2021 is R250,000 (approximately $17,118) with his current club (Chippa United).
Oupa Manyisa's Net Worth Comes Hugely From Football
Oupa made the largest chunk of his fortune from his contracts with the various clubs he played for. He has played for several top clubs in the South African Premier Soccer League and rose above equals to make the list of the top ten players earning the fattest salary in the PSL. While at Orlando Pirates, where he spent 9 years playing professional football, Oupa Manyisa grew his monthly take home, as he kept improving on his playing skills and winning trebles for the club.
Information about his monthly pay was not made public, and it is thought to be in the range of 180,000 to 230,000 Rand. At Mamelodi Sundowns, where he spent 3 years (2017-2020), Oupa secured a juicy deal that fattened his purse and increased his fortune. He was reported to sign a deal of R350,000 ($23,956) monthly wage for the club. Which means he earned 4.2 million Rand ($287,474) per annum in the club. Spending 3 years with Sundowns earned him a total amount of 12.6 million Rands ($862,422).
While at TTM F.C, his monthly salary was pegged at 250,000 Rand ($17,118). This means if his contract was not terminated, he is expected to go home with 3 million Rand ($205,389) at the end of the year. It was gathered that Oupa demanded 2 million Rand as his release clause from the club when they could not continue with his contract.
Other Sources of Oupa Manyisa's Net Worth
It is always advised not to put all eggs in one basket, the more reason every celebrity seems to be creating other sources of income for themselves by investing in other businesses. Though not much has been reported about him running other businesses that fetch him money, some yet-to-be-verified information reveals that he has other businesses.
Some think he is making money from all his social media platforms, as he has lots of followers on these platforms, and he is active on them. He is also confirmed to have a mouth-watering endorsement deal with the German sports kits maker PUMA. Other endorsement deals traced to Oupa could not be verified.
Rise Up 👟✊ #PUMAFuture pic.twitter.com/AIRgKosM63

— Oupa Manyisa (@OupaManyisa20) June 4, 2020
Oupa Manyisa's Youth Football Career
Oupa Manyisa is a South African-born footballer, born in Mohlakeng, Gauteng, South Africa, on 30 July 1988. He plays in the central midfield for the eastern cape side of Chippa United FC. He started his football career as a youngster and played for many clubs at the youth level. He began his youth career when he was 7 years old with Napoli FC, a South African amateur league side, and later moved ahead to join PJ Stars.
In advancing his skills as a footballer, he got trained with Africa Sports Youth Academy under the tutelage of Harold Legodi, the man that played a crucial role in developing his talent to be a professional footballer and assisted him in having tryouts at big English clubs like Manchester United, Blackburn Rovers, and Chelsea, and French sides (Strasbourg and Caen). 
Oupa Manyisa Has Played for 4 PSL Football Clubs
Over the active period of his football career (since he started as a professional football player till the present), Oupa Manyisa has played for several professional football clubs in the first division of the South African Premier Soccer League.
The clubs he has played for include the following;
Orlando Pirates – (2008-2017) 

Mamelodi Sundowns – (2017-2020) 

TTM F.C. – (2020-2020)

Chippa United – (2020-2021)
Manyisa's Glorious Days with Orlando Pirates
His days in Orlando Pirates were glorious since he joined them in 2008. As soon as he joined them, Manyisa's performances on the pitch were impressive. He quickly became noticed by the coaching crew of the club and given more playtime and match appearances, an opportunity for the talented midfielder to showcase and prove himself in the club. In the 2010/2011 season, Oupa Manyisa came into full form, making one of the best midfield peering with Andile Jali in the club.
He assisted the club in winning their first domestic treble ever in the Premier Soccer League history during this season. The only goal that brought home the victory for Orlando Pirates was fired by Opua Manyisa outside the 18-yard box of their fierce opponent (Kaizer Chiefs) in the extra time of the final match. Having won the first treble ever for the club, Oupa Manyisa and his teammates did the magic again by winning another treble for the club in a grand style. He proved his worth and established himself as a playmaker for the club, thereby gaining strong influence and more fans on the pitch.
 Having gained the favor of the coaching crew, technical crew, fans, and others that matter in the club, Oupa Manyisa became the player with the most appearance alongside his teammate Senzo Meyiwa during the 2013/2014 league season, where he played 51 matches out of the total 53 matches, as a result of their long run in the CAF Champions League. During his time with the club, he made 43 appearances, scoring 2 goals. However, he could not repeat his brilliant performance at the club due to tough competition and series of injuries.
Oupa's R32.4 million Transfer to Mamelodi Sundowns
His move from Orlando Pirates was rumored to gulp a whooping sum of R32.4 million ($2.2 million), which, if true, will be the biggest transfer fee in the history of the premier soccer league. After playing for Orlando Pirates for nine seasons, Oupa moved out of the club and joined Mamelodi Sundowns, where he penned down a three-year deal with the rival club. 
He had a Stint with TTM F.C.
At the end of his 3-year deal at Mamelodi Sundowns, he was released and moved to TTM F.C. but got his contract discontinued about a month after joining the club due to the club's financial problem and Oupa's huge monthly wages. He did not make any appearance for the club during his stay with them.
Oupa Joined Chippa United for 6 Months
After leaving TTM FC, he was without signing for about six months before putting pen to paper with Chippa United for the remaining 2020/2021 season. Most of his moves and transfers from one club to another were made as a free agent (his contracts expired with the old club before moving on to a new club).
He also Plays for Bafana Bafana
Oupa made his international debut for the Bafana Bafana of South Africa (South Africa National Football Team) in their match against Sierra Leone on 8 October 2011, which ended in a goalless draw. In 2015, Oupa was among the team that represented South Africa in the Africa Cup of Nations, where he scored his first international goal in their match against Senegal during the group stage, which ended in a 1-1 draw. Overall, Oupa Manyisa played 24 matches and scored a total of 1 goal for the national team.
Oupa Manyisa's Cars
Being one of the most paid footballers in the South African Professional Football League (PSL), Oupa Manyisa is undoubtedly one of the rich boys in the league, who is believed to have the capacity to acquire and maintain any brand and model of car he wishes without breaking the bank. 
Like his other colleagues in the game, Oupa Manyisa is a car freak with several exotic and luxurious cars in his garage. He drives around town in some of the finest cars in vogue and is not hesitant to add more to his fleet if he so desires, as he is known for his taste for classy cars. Oupa Manyisa is a lover of SUV cars and pitches his tent with the BMW series. Check out his cars below.
Oupa Manyisa's BMW X6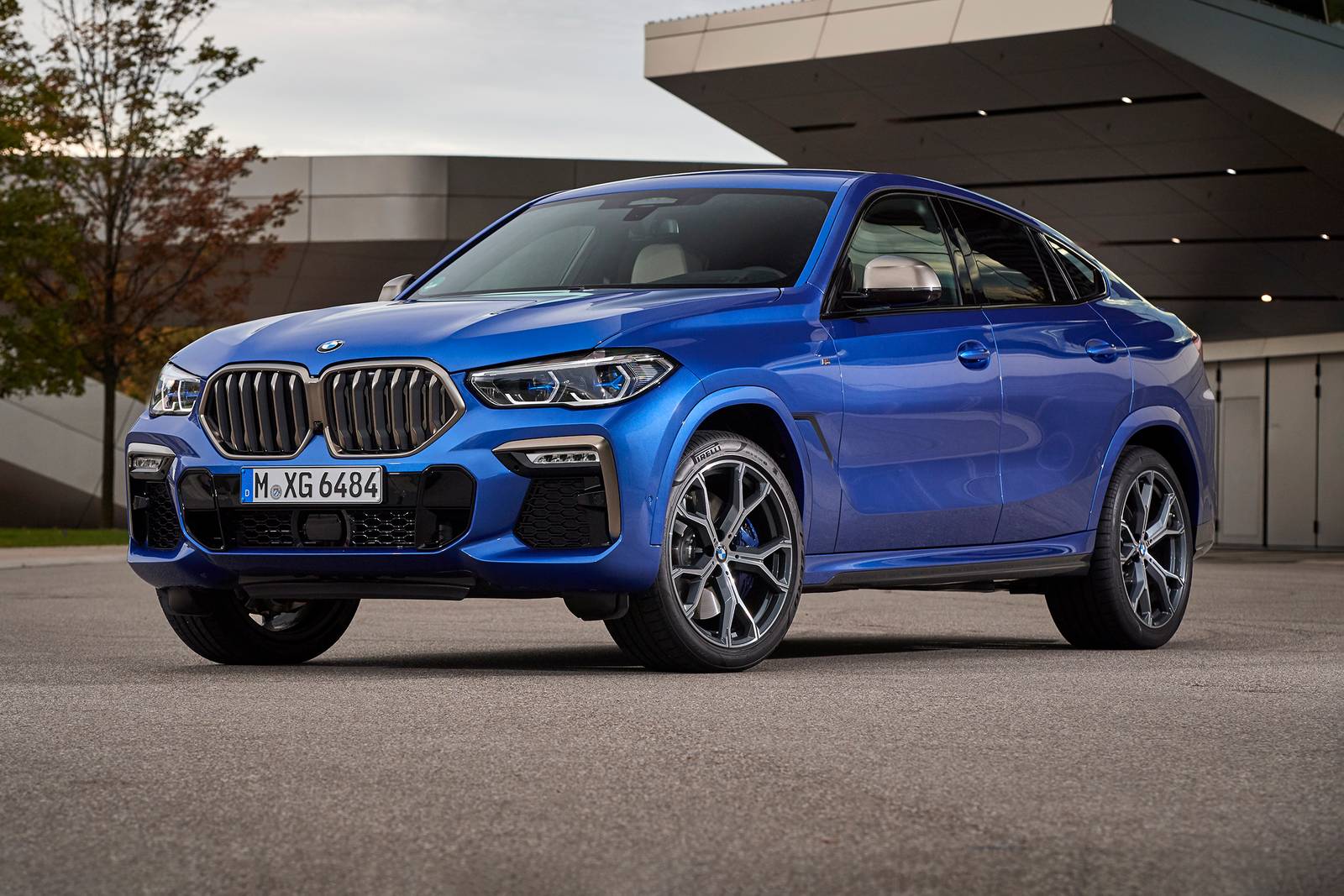 The current price of the 2021 model of this BMW series starts from R998,520 ($68,345). It is a standard SUV 4WD with an intercooler turbo engine type, a Gasoline Direct Injection Fuel System, a 335 Maximum Horsepower @ 5500 RPM, and a 330 Maximum Torque @ 1500 RPM. The German machine has an Automatic Gear Transmission System with 8 Transmission Speeds. The interior has a 5 passenger/seating capacity and a rack-pinion steering type (power steering). It also has a Double Wishbone Front Suspension Type and Multi-link Rear Suspension Type, 4-Wheel Disk Brake Type, and 4-Wheel Anti-Lock-Braking System.
Oupa Manyisa's BMW M4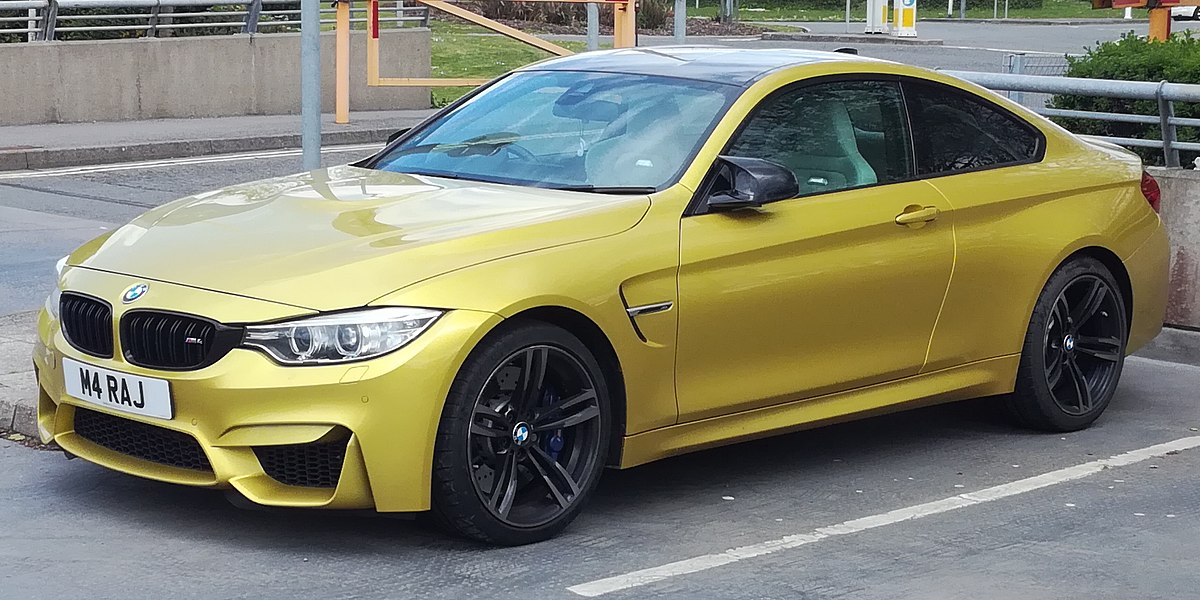 The BMW M4 Coupe 2021 model has a starting price of R1.1 million ($75,695). The compact car is an SUV with a Rear Wheel Drive. It is a Twin Turbo Premium Engine Type running on a Gasoline Direct Injection Fuel System with a 503 Maximum Horsepower @ 6250 RPM and 479 Maximum Torque @ 2750 RPM. It is an Automatic Gear Transmission Car with 8 Transmission Speeds.
The German sleek car has a 4 passenger/seating capacity and a Rack-Pinion steering type, a Strut Front Suspension Type, and a Multi-Link Rear Suspension Type. The car has an excellent braking system with a 4-Wheel Disk Brake Type and a 4-Wheel Anti-Lock-Braking System. Oupa Manyisa did not state exactly when he added this German machine to his fleet.
Oupa Manyisa's Hyundai i30 N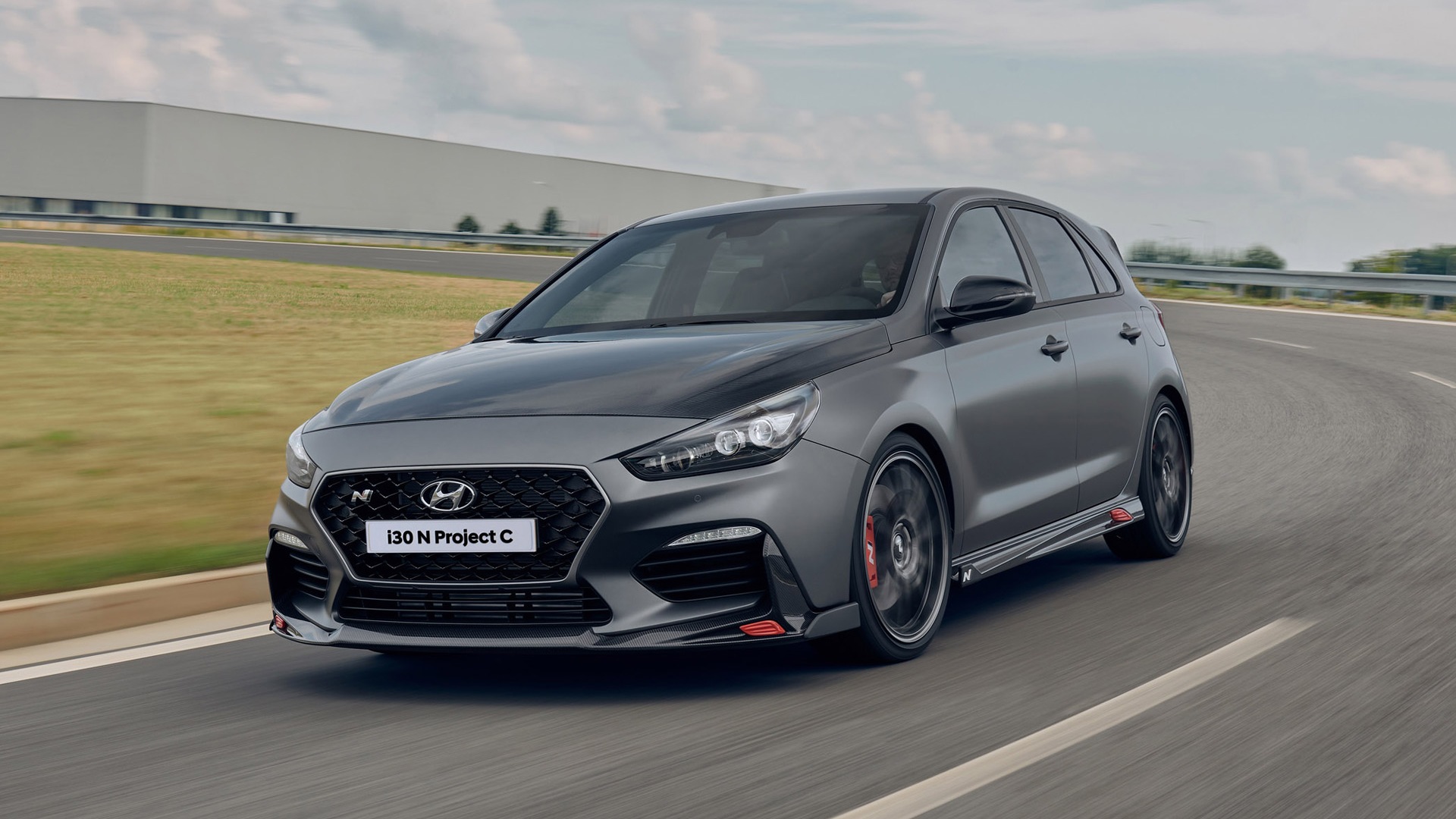 The Hyundai i30 N Line has a starting price of R679,000 ($46,506). It is a 1.6-liter Four-cylinder Turbocharged engine with 150KW at 6000 RPM Horsepower and 265 Nm at 1500-4500 RPM Torque. The car is a Front Wheel Drive with Seven-speed Dual-clutch Automatic Gear Transmission. 
The Korean exotic car claims a 7.1L/100km Combined (ADR) Fuel Consumption and runs on gasoline. It has a nice interior design that allows for comfort. It comes with low Carbon emission. The actual time he acquired this car was not known or made public. 
Oupa Manyisa's BMW 3-Series Sedan
This car is a Rear-Wheel Drive Compact Car with an Intercooled Turbo Premium Engine Type, which runs on a Gasoline Direct Injection Fuel System with 225 maximum Horsepower at 5000 RPM and 295 maximum Torque at 1550 RPM. The car functions on an 8-speed Dual-clutch Automatic Gear System. It has a sleek design and magnificent interior furnishings with a 5 passenger/seating capacity. It also has a Rack-pinion steering type for a smooth drive.
Other features of the car include a Strut Front Suspension Type and a Multi-link Rear Suspension Type. The car's brake system is a 4-wheel disk type and a 4-wheel Anti-lock Braking System. Though the actual time Oupa Manyisa bought this German machine is not known or made public, the sleek car seems to be one of his favorites, as it carries a customized plate number that reads "ACE 20." Oupa is fondly called 'ACE' by his teammates, and the number 20 is his jersey number. The starting price for the latest model of this car is R617,199 ($42,245).
Oupa Manyisa Owns a Jeep Grand Cherokee SRT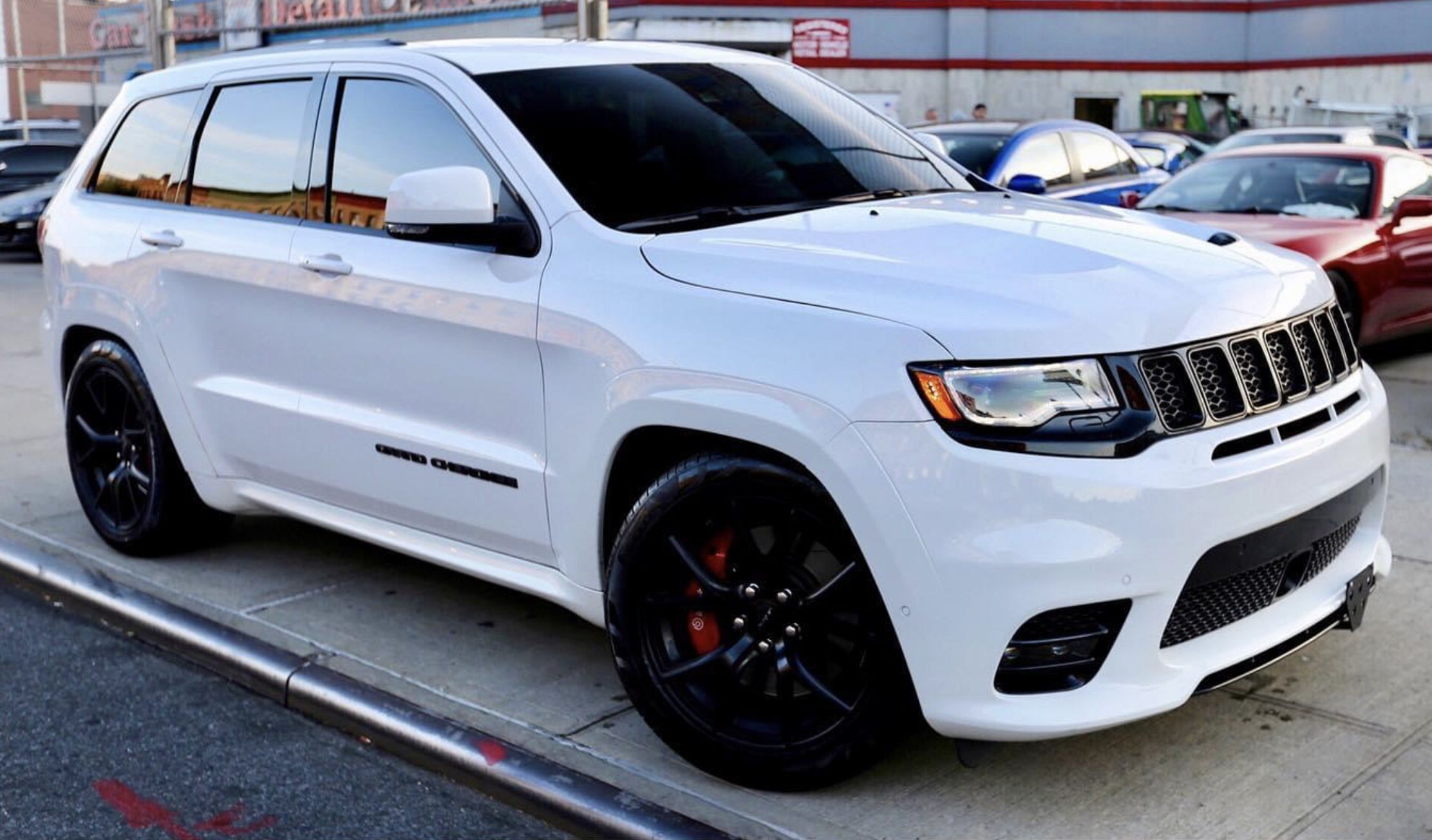 Jeep Grand Cherokee is another beautiful automobile believed to be acquired by the ace footballer. He was seen posing with the jeep last December, and it is a favorite auto among South African players. The 2021 model of Jeep Grand Cherokee SRT has a starting price of approximately R1 Million ($71,785). It is a high-performance SUV with a 6.4-liter V-8 engine. It has 475 horsepower and 470 lb-ft of torque. The jeep has an excellent interior design for comfortability. The cabin is well roomed to accommodate passengers and contains fancy standard features.
List of cars owned by Opua Manyisa
BMW X6 – R998,520 

Grand Cherokee SRT Jeep – R1 Million

BMW Sedan – R617,199

BMW M4 – R1.1million

Hyundai i30 N – R679,000
Oupa Manyisa's House
No information is available on his house, but he is living in his own house. Being a man of high class and taste, he is believed not to settle for less when it comes to the house, just like he has a high taste for cars.
With all of his playtimes and contracts in his football career, there is no doubt that Oupa Manyisa has made a fortune for himself in the South African Soccer Space. This is evident in what he has been able to acquire for himself, his juicy contracts with the big clubs he has played for, and the fat salaries he enjoyed playing with them.