Kaizer Motaung's net worth is $60 million which is about R1 billion. He made his money as a South African professional footballer and as the founder of Kaizer Chiefs FC, a club he is currently their Chairman, among other investments.
Regarded as one of the best football club owners in the country who has moved on with his club through tough and great times, Kaizer is also respected as a businessman who has continued to see his numbers move higher by the day.
Summary of Kaizer Motaung's Bio
Name: Kaizer Motaung
Date of birth: 16 October 1944
Place of birth: Soweto, South Africa
Wife: Valeta Motaung
Children: Bobby Motaung (b. 1970), Jessica Motaung (b. 1973), Kaizer Motaung Junior (b. 1981), Kemiso Motaung, Thabo Motaung ( 1969 to 2012)
Net Worth: $60 million
Kaizer Motaung Started As A Football Player
Although Motaung's name today is associated with the ownership of Kaizer Chiefs and many other businesses, he started his career as a young football player, making his way up the ladders to the point where he is today.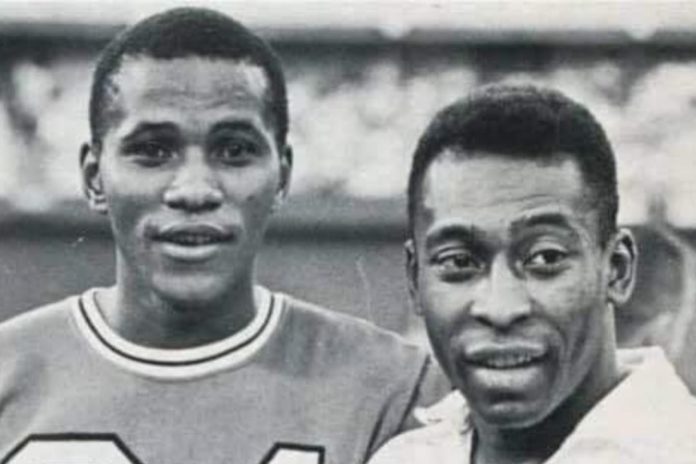 He started his playing career in South Africa at 16 when he played for the Orlando Pirates. Before too long, his talent sold him to the Atlanta Chiefs, who signed him in 1968. He made a name for himself in the club after recording 16 goals in 16 appearances. Although the club was interested in having him for a long time, Kaizer had other dreams, and so he did not renew his contract in 1971 after an impressive stat of 63 games and 32 goals.
The young man returned home to start his club while also briefly playing for the Denver Dynamos from 1974 to 1975. It was after this that he drew the curtains on his playing days.
A Better Part Of Kaizer Motaung's Net Worth Came From Kaizer Chiefs
Motaung delved into another aspect of the footballing business in 1970 after rounding up his playing career with the Atlanta Chiefs. This time around, rather than play for another club, he decided to found his club, picking his first name, Kaizer, and Atlanta Chiefs to give birth to Kaizer's Chiefs. He was able to navigate Amakhosi, as the club has been nicknamed by fans, into becoming one of the biggest and most successful clubs in the country with 12 league titles to its name.
Kaizers has always remained the club's major shareholder, but in 1997, he lost major control when he sold 40 percent of his stake in the club to Primedia. The media and entertainment group was said to have spent around R40-million to acquire control of the club. This, however, only lasted 13 years before Motaung acquired back control of his club when he bought back the 40 percent stake for an undisclosed amount. However, rumors are suggesting that he spent more than R70 million to get it back.
The club has become the major and most recognized source of the fortune of Kaizer Mataung. This is because he is now his family has become the sole owner of the club.
Kaizer Chiefs Is Reportedly Valued At R1 Billion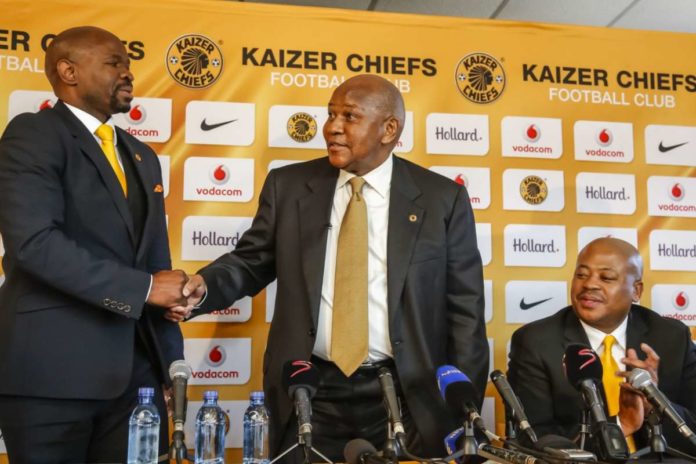 Back in 1969, when he had dreams to form his club, Chincha Guluva, as he is fondly called, was reportedly offered $1 million by his then-American club, Atlanta Chiefs, to remain with the club. He turned it down because he felt the need to return home and start his own club. What is even more fascinating is the fact that he was only 24 at the time.
Motaung's sacrifice did not go unrewarded; he has built one of the biggest and most successful clubs in Africa, which has a reported value of R1 billion as estimated by T.S Galaxy Owner Tim Sukazaki.
He stated that looking at some of the sponsorship deals that the well-decorated club has, makes it one of the country's most valuable clubs. It has sponsorship deals with Vodacom and Toyota, among others. He estimates that the deals could be as high as R150 million, and then there is also the value of its players. The club's goodwill, rich history, price model, and other things were brought to arrive at the stated value.
Kaizer Motaung Is Not The Richest PSL Club Boss
Although in all his rights, Kaizer Motaung is a wealthy fellow, there is no point denying that he is not the richest PSL club boss, although he still finds himself among the 5 richest.
The list is topped by billionaire businessman and owner of the Cape Town-based club Vasco Da Gama, Johann Rupert, who is one of the richest men in the country with a net worth of $7.3 billion, and then fellow billionaire Patrice Motsepe and owner of one of the most successful clubs in the country in recent times, Mamelodi Sundowns. Motsepe has a net worth of $2.9 billion.
Orlando Pirates club owner Irvin Khoza, with a net worth of $10 million, is the next in line after the two aforementioned billionaires and then Kaizer Motaung, who as stated has over $60 million to his name.
Kaizer Motaung's Net Worth Also Sees Contributions From Other Sources
Kaizers also has many other income sources that have made him this rich, apart from his club. The multi-millionaire and businessman has put his money into several other ventures that have been successful over the years. Motaung started many of his businesses but has also invested in some others. Here are other ways he makes his money:
Kaimot Investments
One of the main earning powers of the millionaire is this investment company he founded in 1997. An asset management company, the firm specializes in managing financial assets for corporate, institutional, and individual clients. It is said to have more than 30 employees, and each year, it turns in a revenue of $4.9 million.
Kaiser Investment Holdings Limited 
Kaizer founded this company on 05 Feb 1996, and more than two decades later, it has become one of his most known companies. The company is under the financial sector and asset management. Although it is known to be a major cash spinner for the millionaire, the exact amount it churns out as revenue each year is unknown.
Other Businesses Owned By Kaizer Motaung
In general, it is reported that he has started and been involved in a total of more than 30 businesses, most of which sprouted from the proceeds of his first business, the Kaizers Chiefs. Of all the businesses, more than 14 are still very active and making generous returns to him.
It is not surprising that Kaizer Motaung has found a way of pulling in all his children into his businesses, having taught them in the entrepreneurial path. His son, Bobby Motaung, is very much involved in the family's footballing business, working as the club's manager. His daughter and a beauty queen, Jessica Motaung, is also involved in the business, just as her sister Kemiso Motaung.
Some of Kaizer Motaung's Businesses:
KMS Marketing and Promotions
Kaizer Chiefs Telecoms
Kaizer Chiefs Publishing
Chiefs Village
Connectivity Partners
Among some of Kaizer's businesses that are no longer active are;
Amakhosi Stadium
The South African 2010 Bid Company
ZOK Cellular
Kaizer Motaung Has A Big House And Many Cars To His Name
Being a very wealthy man, it is not out of place to expect that the Kaizers Chiefs founder has an incredible fortune. He is said to have an incredible lounge in the Kaizer Chiefs Village in Naturena, which he built. However, there are no details available on his personal house or the number of houses he owns, except for his family home in Phefeni.
The personal cars belonging to Kaizer Motaung are known to be a handful, but their make and models have not been revealed. But we know that he has had a deal with Toyota, which has provided twenty cars for the club.
With that said, it is obvious that the wealthy South African can acquire for himself any car he may wish and live in any home of his choice.