Sho Madjozi (born May 9, 1992, Age: 31 years old) would forever be remembered in the history of South African music as a legend, and one of the most influential rappers of her time. Besides rapping, this beautiful lady is a songwriter, poet, and actress. She is easily recognized for her spellbinding stage performances and for winning the attention and praises of the American respected professional wrestler, John Cena, through her song, John Cena.
Madjozi is unarguably the most notable South African rapper with an irresistible love for her culture and heritage. She is well-known for paying homage to her native home through her songs, lifestyle, and everything she represents. She is an industry darling as well, having planted the South African flag so high that the world can't help but stare.
Sho Madjozi's Biography Summary
Real Name: Maya Christinah Xichavo Wegerif
Date Of Birth: May 9, 1992
Age: 31 years old
Place Of Birth: Limpopo, South Africa
Education: Mount Holyoke College in South Hadley, Massachusetts, US
Occupation: Rapper, Songwriter, Poet, Actor
Best Known For: Her hit single "John Cena"
What Is Sho Madjozi's Age?
Sho Madjozi is 31 years old. The talented musician may not look it, but she was born in the early 1990s, precisely on May 9, 1992. Her real name is Maya Christinah Xichavo Wegerif, while her place of birth is Shirley Village, Elim, Limpopo. The rapper is the daughter of Rosemary Phaweni, a South African, and Marc Wegerif, a South African resident with European roots.
Apart from South Africa, Madjozi has lived in Tanzania and Senegal. She spent some part of her life in these countries alongside her father who constantly moved around due to the nature of his job. Marc worked at Oxfam, a charitable organization that offers help to people with land claims.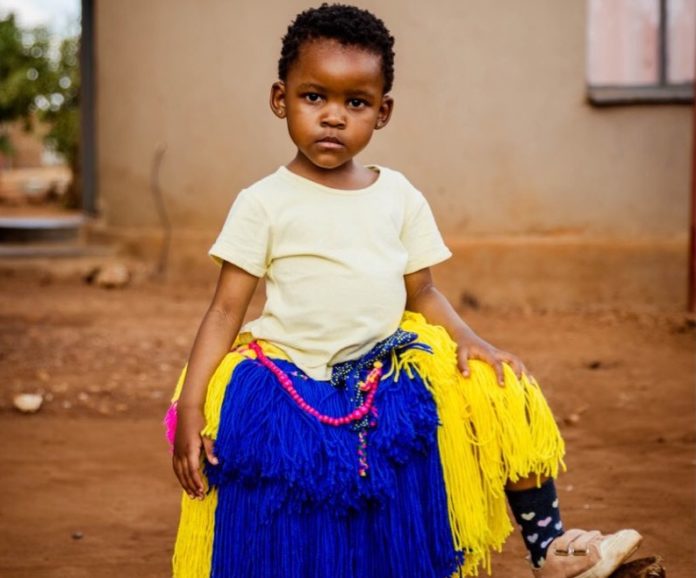 This globe-trotting rapper graduated from high school at the International School of Tanganyika in Tanzania, as well as Mount Holyoke College in South Hadley, Massachusetts, US. She is of the Tsonga clan and has never shied away from showcasing how amazing their culture is to the world.
Sho Madjozi seems to be the only child of her mother. She, however, has half-siblings who came from her parents' respective second marriages. Rosemary and Marc divorced when Sho was four years old. The rapper is, however, close to her parents, even though they no longer live together as husband and wife.
She Was 25 Years Old When She Debuted
Maya Christinah Xichavo Wegerif began rapping shortly after she returned from the United States. She first collaborated with South African rapper Okmalumkoolkat on the hit single "Gqi" and the track "Ngiyashisa Bhe," before she eventually dropped her first single titled "Dumi HiPhone" under the stage "Sho Madjozi."
The hip-hop star's debut single, which was released in April 2017, was well-received and appreciated by the South African music community. It earned her a special kind of recognition and also boosted her career to a certain level.
Madjozi featured disc jockey duo PS DJz on the project, and it was nothing short of stunning. It was also at age 25 that the Limpopo superstar made her first television appearance. She portrayed the fictional character, Tsakane Mboweni, in the South African telenovela, Isithembiso.
Sho Madjozi Dropped Her First Studio Album A Year Later, At Exactly 26 Years
It takes a lot to achieve extraordinary success at a young age. Long before Sho Madjozi released her debut studio album, she had the reputation of making uncommon sacrifices to achieve a particular goal. So, it didn't come as a surprise to many that she could record an album at such a young age.
The title of her album is Limpopo Champions League. It was released under Flourish and Multiply label on December 14, 2018. The album has, so far, produced 1 platinum single (Huku), 1 gold single (Wakanda), as well as other notable accolades.
The rapper released the lead single "Huku," as well as Wakanda Forever and Idhom from her debut album still at age 26. She also dropped another song, which was the promotional single from Limpopo Champion League.
It's too much https://t.co/eQ12Nzhfa8 pic.twitter.com/lPjbDYHHF4

— It's Sho time (@ShoMadjozi) September 20, 2020
The Rapper Clinched Most of Her Awards At Age 27 
2019 was a big year for Sho Madjozi as the period handed her three prestigious awards for her performance in the music industry. Just at 27 years old, the rapper won the Female Artist of the Year at the South African Music Awards for her debut album, Limpopo Champion League. She also won the Best Newcomer at the same event before she walked home with the prestigious BET Awards 2019 for Best New International Act.
Three outstanding wins from 10 nominations isn't really a bad record for the John Cena crooner. Other awards Sho was nominated for include Best Female Southern Africa, AFRIMA Video of The Year, African Talent Awards, and 2020 BET Awards.
The rapper has won the following awards:
South African Music Award for Female Artist of the Year – She won it at age 27.
South African Music Awards for Best Newcomer – Sho was 27 years old when she won this award.
BET Awards 2019 – She also won this prestigious award at age 27.
Sho's Songs Include:
"Dumi HiPhone" (with PS DJz) – Released in 2017
"John Cena" – Released in 2019
"Huku" – Released in 2018
"Wakanda Forever" – Released in 2018
"Kona"  – Released in 2019
"Idhom" – Released in 2019
The 'Huku' Crooner Is Rumored To Be In A Relationship
Sho Madjozi is known to be very vocal about her career, but she often shies away from commenting about her love life most times. At the moment, the Tsonga princess is rumored to be dating South African singer, rapper, and actor Jabulani Hadebe, popularly known as Sjava. The rumors started making the rounds in September 2019, after the Umama singer sent a heritage day message to the John Cena crooner. This, however, led fans to ask and also confirm that they may actually be dating.
Before that, there were initial rumors about the celebrity musicians dating after the two were seen acting like people in a relationship at Eyadini Lounge in Durban in July 2019. Although Madjozi later came out to say that there were no strings attached to their interaction, most of their fans weren't convinced that nothing is going on between them.
In her post, Sho claimed Sjava was removing glitter from her hair, and she was removing lint from his sweater. She funnily demanded to know why her fans want it to be a love story. Sho's rumored boyfriend started his career as an actor in 2005 before he eventually gained mainstream popularity in 2015 after featuring on Miss Pru's acclaimed song "Ameni." An award-winning musician, Sjava has two studio albums and an EP to his name.
Like Madjozi, Jabulani has neither confirmed nor denied being in a relationship with the Tsonga princess. Sho was previously in a relationship with an undisclosed man. The public came to know about her past relationship while she was making an acceptance speech at the 25th South African Music Awards.
She insinuated that she was maltreated by her ex-boyfriend and announced that she dedicated the second track (Idhom) on her album to him.