South Africa has been blessed with many great musical stars who cut across genres. One such star is the gospel singer, Dr Tumi, who, more than a platinum-selling musician, is also a medical doctor. It is no secret that he has recorded so much success in his career through the years, with awards and sales on his side. Beyond that, however, he has also recorded so much success in his married life with his wife, Kgaogelo Makweya.
The two have been married for more than 12 years, and they are blessed with three kids. Somehow, they have managed to blend in their career and personal lives perfectly to their benefit. Even though they have always kept away from any form of controversy, they recently got on the wrong side of the law after being arrested for their involvement in alleged fraud. It is not clear how the case will turn out, but the arrest has made many people even more interested in the couple that has always been flying together and now seems ready to sink together if it comes to that.
Quick Profile of Dr Tumi
Full name: Tumisang Victor Makweya
Career: Musician and Medical doctor
Age: 42 Years Old
Wife: Kgaogelo Makweya
Children: Bokamoso Makweya, Onalerona Makweya, and Khumoetlile Makweya
Dr Tumi and Kgaogelo Makweya Have Been Married For More Than A Decade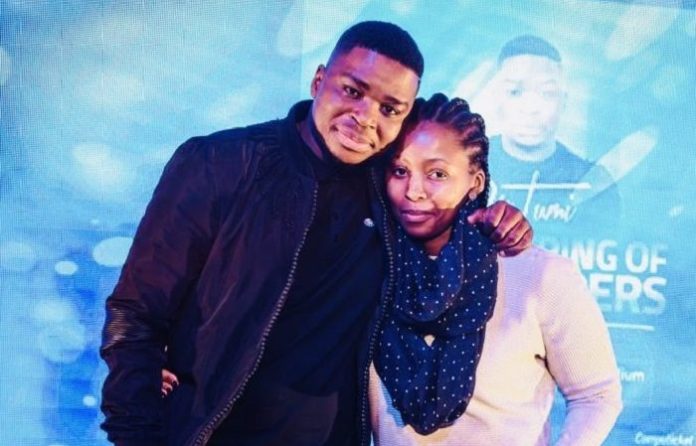 Dr Tumi may be a very famous man now, but the fame as it is today was not there when he first met his wife. He was still in school when they met in a church in Polokwane. This is not surprising since the singer grew up as a pastor's son and spending most of his time in the church. They became friends for a while after they met before they decided to date.
What attracted Kgaogelo to her man was that he was always a man of vision who clearly stated his future. Also, he was passionate about the things that mattered to him, including music and business. They dated for a while, and then in 2008, they walked down the aisle in a very simple event.
Many years after their marriage, the couple has been able to protect themselves and their kids as much as possible from the pressure that comes with fame. They reveal that they have been able to get through the different challenges that come their way through understanding and the love they share and maintaining their separate space from the public.
Kgaogelo Makweya Is More Than Just A Celebrity Wife
Kgaogelo Makweya might have gained fame for being married to her famous husband, but she is not only a celebrity's wife or housewife. She is likewise a businesswoman who is behind the beauty and cosmetics company known as The Sultry.
While there have been no many details available about the company's activities or any records online, it is known that she founded it in 2020. She produces her branded eyelashes which are lightweight, magnetic, and re-usable. She also doubles as the founder of Girl Meets World, a movement designed to assist women and engage in a conversation with God. At the core of the platform are sisterhood, love, and growth.
Apart from being an Entrepreneur, Kgaogelo is also an artist manager. It is no secret that among those she manages is her husband. She has not started a career of her own as a musician, but she has been featured more than a couple of times in her husband's music. Among the songs she was featured in is her husband's 2019 track, Love On The Cross.
The Couple is Blessed With Three Kids
The years that Dr Tumi and his wife spent together have been blessed with three beautiful children. The couple had their first child, Bokamoso Makweya, in 2008, the same year his parents tied the knot. They had their second child, Onalerona Makweya, six years after their first in 2014, and then the youngest of the three, Khumoetlile Makweya, was born in 2016.
The life of Dr Tumi and his wife mostly revolves around music, but they are not going to force the same passion on their kids. According to him, they monitor their three sons to find out their passion and assist them in realizing it without interfering with choosing a career path for them.
His decision to allow his kids to decide for themselves what they want is based on his own personal experience in realizing that one is happier and fulfilled when one follows one's passion and calling.
Dr Tumi and His Wife Were Arrested Over R1.5 Million Fraud Allegations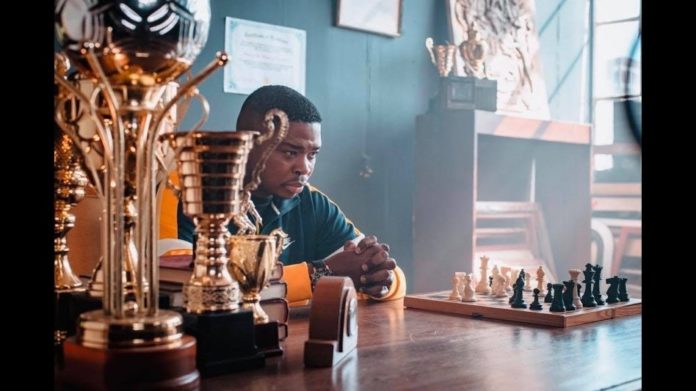 In April 2021, the gospel musician and his wife were arrested over allegations of fraud dating back to 2018. The duo was alleged to have defrauded the National Lotteries Commission to the tune of R1.5 million.
Security sources revealed that the couple carried out the alleged fraud in 2018 when Tumisang Victor Makweya, the singer, and his wife Kgaogelo Sarah Makweya altered grant application documents they submitted to the commission for project funds release for 2018.
They were accused together with two others whose names were given as Christopher Tshivule and Thomas Ndaza. The accused were said to have altered information on the document, leading to the transfer of more than R1.5 million into a private account. The singer and his wife reportedly took home R760,000 from the deal.
Details about the deal were leaked after a whistleblower, Billy Itumeleng Simamane, opened a fraud case against them. Behind a non-profit organization (NPO) known as The Message, Billy revealed that he had no idea that the singer was involved in the case as he didn't know the singer's real name. He only got to know after he and his wife googled Dr Tumi's real name.
They Are Out On Bail, But The Case Against Them Is Still Ongoing
Leading up to their arrest, the couple presented themselves at the Johannesburg office of the Hawks together with their lawyers, where they were subsequently arrested and charged with fraud.
They appeared together with the alleged co-conspirators before the Palm Ridge Specialised Commercial Crimes Court. They were all released on bail, even though, for now, the trial is still far from over. While the singer and his wife were made to post a bail of R3000, Christopher Tshivule and Thomas Ndaza were granted bail after posting R5000.
In what came as a shock to the many fans of the Nothing Without You hitmaker who hoped he would come out and address the arrest and allegations, he maintained his silence. According to the musician and medical doctor in a tweet, he wasn't going to comment on the matter because his legal team advised him not to make any statement regarding the matter.