Johann Rupert is a South African business magnate and the chairman of Rich Goods Company located in Switzerland and also Remgro, a company based in South Africa. Johann Rupert's net worth is $7.1 billion
Rupert started his business before later joining his father and decades later, he has not only risen to become one of the richest men in South Africa but also globally, having a financial chest of billions of dollars.
As a result of his giant financial statue, Rupert has become one of those South Africans that everyone wants to know everything about.
Key Facts:
Johann Rupert's Net worth as of the time of this writing is $7.1 billion
He is the chairman of Swiss luxury goods firm Compagnie Financiere Richemont.
He also owns 7% of diversified investment firm Remgro, where he is also the chairman, as well as 25% of Reinet, an investment holding company based in Luxembourg.
According to him, his biggest regret was not buying half of Gucci when he had the opportunity to do so for just $175 million.
his huge net worth makes him not just one of the richest South Africans but also one of the richest men in Africa
The Early Life Of Johann Rupert Set Him On A Path To Fortune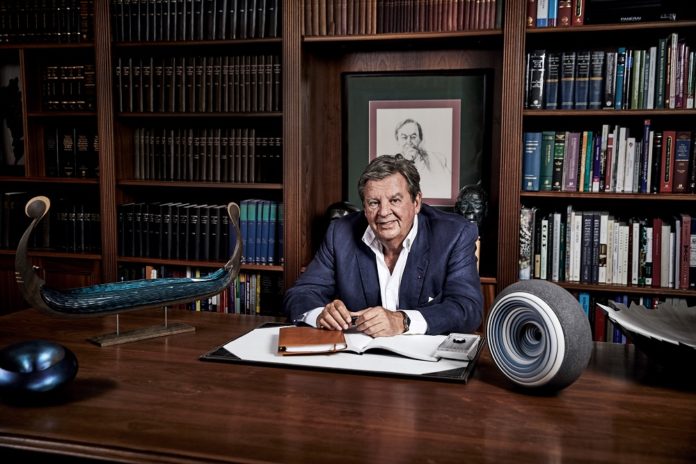 Born to Anton Rupert, a South African tycoon, and Huberte Rupert; Johann Peter Rupert grew up in Stellenbosch. He was brought up alongside a brother, Anthonij Rupert who was also a businessman before his death in a car accident in 2001 at the age of 49.  He also has a sister, Hanneli Rupert who unsurprisingly, is also a businesswoman.
Johann got his education from the Paul Roos Gymnasium in Stellenbosch. He furthered in the University of  Stellenbosch with the hopes of getting a degree in economics and company law but had to drop out of school to venture into business. In 2004, however, the school gave him an honorary doctorate in Economics. Also in 2008, the business tycoon received another honorary doctorate in commerce from Nelson Mandela Metropolitan University.
Given his background, Johann started out his business career in New York when he served his apprenticeship at Chase Manhattan. He stayed with the company for two years then moved to Lizard Feres and worked for three years. In 1976, he returned to South Africa and started a bank called Rand Merchant Bank of which he served as the CEO.
The same year, Rupert started a corporation that to this day has created over 600,000 jobs. This is the Small Business Development Corporation. His passion for finance is shown in his business. He has received many awards over the course of his business career.
He also joined his family business empire which his father, Anton Rupert turned into a billion-dollar conglomerate after starting with just  £10 in his garage. The empire was started in 1941; his father operated a dry cleaning business for a while and then decided to try his hands in the tobacco industry a year later. The firm's first cigarette brand was named Rembrandt and it was famous among South African smokers.
Later on, the company was split into two, Remgro and Richemont. Remgro deals in Mining, Finance, and industrial areas while Richemont, on the other hand, works as Swiss Luxury Goods Group. Now, the company has been expanded in six continents and more than 30 countries. He died in 2006, making Johann Rupert (his eldest son) get more involved in the business. He currently chairs the two companies which are among the leading firms in the world.
He also took over the L'Ormarins wine estate after the death of his younger brother and he initiated a project on the farm to enhance it as a tribute to him. Rupert just like his father is a conservationist and has personally conserved 25,000 hectares of the Graaf Reinet area.
It Is Not Only About Business For Him
Away from Johann Rupert's work in finance, his other interests have also brought him to the limelight especially his endeavors in golf. Johann Rupert founded the Laureus Sport for Good Foundation which really helps underprivileged children and the Sports Science Institute with the help of his friends.
Rupert plays golf twice a month but when his friend Ernie (Els) is in town, they play four times a week. He recommends playing regularly because no matter how good you are if you go for long stints without playing you just forget your stuff. He has a handicap of 11 which he attributes to his friend and a club-fitting with Callaway. His best gross round is 70 when he played at Santa Ponsa in Majorca. He encourages kids to play golf because of the values it teaches them outside the game which is why he started a development program in South Africa to get more kids to play the game.
He is outspoken about things he is passionate about; he once made a famous speech at the annual dinner of the European Tour suggesting to the players that they were not everything they thought they were and as such they should give back to the game as a gratitude for the good fortune. Also in 2005, when Wallpaper, a British design magazine described Afrikaans language, John Rupert's native language as the ugliest in the world, he responded by withdrawing advertisement from the magazine for his company's brands.
Sometime before his retirement, an analyst asked during the release of Richemont's results whether Cartier's poor performance was a result of lack of innovation. Johann Rupert answered that analysts did not take risks and that if they wished to get to the bottom of things they had to put in the work. Rupert is widely known as being reclusive for rarely giving interviews and staying away from public events. In 2006, newspapers gave him the nickname 'the bear' for predicting an economic crisis in the world. This is despite the billions he has to his name.
The Personal Life of A Billionaire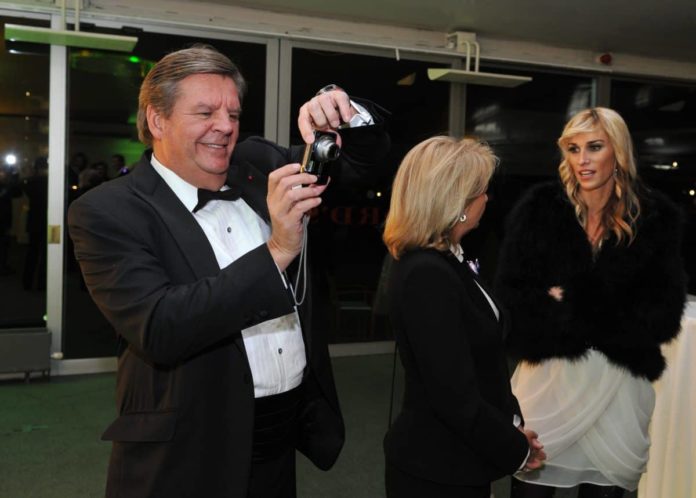 In spite of his overwhelming fame and fortune, Johann Rupert has still managed to keep his personal life very much away from the public domain. It is known that he is married to Gaynor Rupert. Unfortunately, not so much is known about her personal life either, except that she breeds race-horses because he talked her into it for the same reason he loves seeing his golfers win.
He loves the feeling she gets when her prized horse wins a coveted race. Safe to say he is proud of the accomplishments of his mentees. Besides breeding of horses, Gaynor looks after Drakenstein Farm.
Johann and his wife Gaynor are blessed with one son Anton Rupert Jr. and two daughters Hanneli and Caroline. There is no much information about their children.
Analysis of His Net Worth and How He Makes and Spends His Money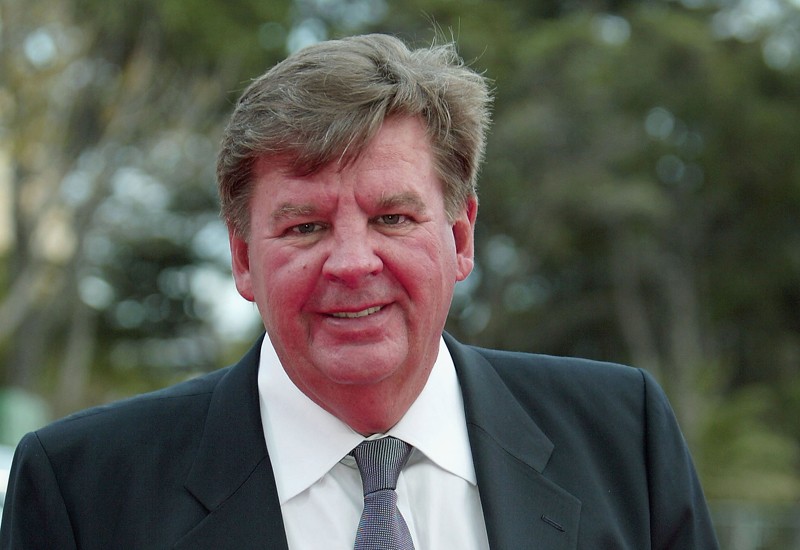 Johann Rupert is a clear example of the fact that hard work pays off as he has grown his family business significantly. For being able to make the business go global, Johann Rupert has been appearing on Forbes list of richest people in Africa although his position keeps changing. In 2017, he was on the fourth on the list with a net worth of $5.5 billion. The previous year, he was worth $7.9 billion and ranked the second on the list. However, in 2018, Johann Rupert was named the third with a net worth of $7.2 billion. As of April 2019, his fortune was estimated at $5.9 billion, only to rise again to $6.5 billion which became his net worth in July 2020 and then rise again $7.1 billion in 2021.
Just like most other billionaires around the world, Rupert does not make his money from a single source. His main wealth, however, is from his company, Compagnie Financiere Richemont which deals in Swiss luxury goods. He also makes money from his majority stakes at Saracens English rugby team. Following the death of his brother, Rupert took over his wine business which has continued to turn out great amounts.
Apart from just making money, the South African billionaire has also found amazing ways of spending it in many things including cars and houses.
Johann Rupert Has an Amazing Car Collection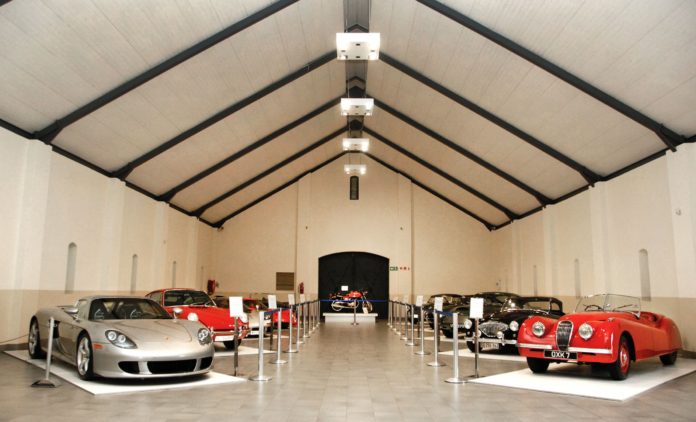 Rupert owns Franschhoek Motor Museum that is home to his personal collection of over 200 antique cars including his very own 63 Ferrari Lusso GT. Years back, his son had a minor accident with his Ferrari F50 from the Franschhoek Motor Museum.
The museum was created in Heidelberg, in Gauteng to honor his father who was a vintage car enthusiast. In the place, one would find cars including a 1903 Model A Ford which was the first Ford car to be imported in the country, a 1925 Chevy "Superior" Tourer, and many others up to a Ferrari 2003 Enzo supercar.
State of the Art Houses
Rupert has a big mansion in Cape Town South Africa said to worth over 2 million Euros. But he likes keeping his private life private. Thus we couldn't get many details on the house and other property he owns.
There is also the famous L'Ormarins Estate which he inherited from his father following the death of the older Rupert. The state of the art property is said to be one of its kind in the entire African continent. Located in the Franschhoek area, it also accommodates the winery of the Ruperts. As such it is no surprise that it has an amazing Terra del Capo tasting room as well as the Drakenstein Stud Farm. The charming estate covers a massive 3,200-acre.
In 2013, Johann Rupert paid R40m for a bull at the Thabo Tholo game (a 36000-hectare game farm located in the Limpopo province of South Africa) auction held annually. He says he was just part of a group of investors who wanted to buy the bull.
Living in one of the best houses in the country, he has also provided roofs over many heads by giving out 132 full title deeds to residents of different townships including Klapmuts, Kylemore, Franschhoek, and Le Roux.