Johann Rupert (born June 1, 1950) is a South African billionaire businessman best known for luxury brands that include Cartier and Montblanc. He is also the 358th richest man globally, the fourth richest man in Africa, and the second richest man in South Africa. 
There are just five billionaires in South Africa, of which Johann Rupert makes the list. Although Johann Rupert is not a self-made billionaire, it is undeniable that his passion for business, hard work, and strategic investments have brought him where he is today.
Just like many other billionaires, Johann Rupert, who currently has a net worth of $9 billion billion, had also experienced some rise and fall in his net worth over the years. Still, he has managed to remain at the top of the business circle in South Africa and Africa at large. Johann may have been richer than he is today, but he has missed some investment opportunities just like every regular person. The biography and source of wealth of South Africa's second-richest are absolutely worth reading about, so stick to the end.
A Quick Summary Of Johann Rupert's Profile
Name: Johann Peter Rupert
Age: 73 Years Old
Date of birth: June 1, 1950
Residence: Cape Town, South Africa
Nationality: South African
Relationship status: Married
Number of children: Three
Net worth: $9 billion
Sources of wealth: Luxury Goods
Billionaire rank (South Africa): 2nd
Billionaire rank (Africa): 4th
Billionaire rank (Worldwide): 358th
Johann Rupert Is The First Son Of A Business Tycoon
The 73-year-old billionaire was born on the 1st of June 1950 into the family of Dr. Anton Rupert and Huberte Rupert. His father, Anton, was a business tycoon who formed Rembrandt Group Limited in the 1940s. Johann cannot be called a self-made billionaire because the sources of his wealth and assets were drawn from his father's investments. He was raised alongside two siblings, his younger brother, Vintner Anthonij Rupert (who died in a car crash in 2001), and his sister, Hanneli Rupert.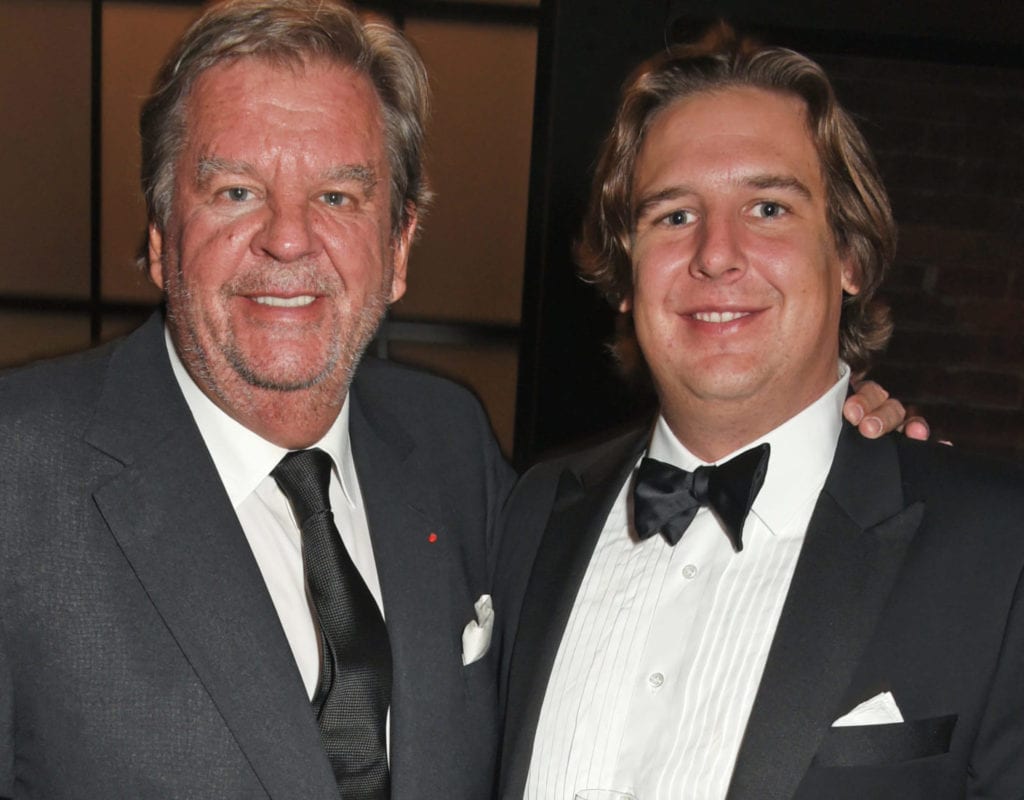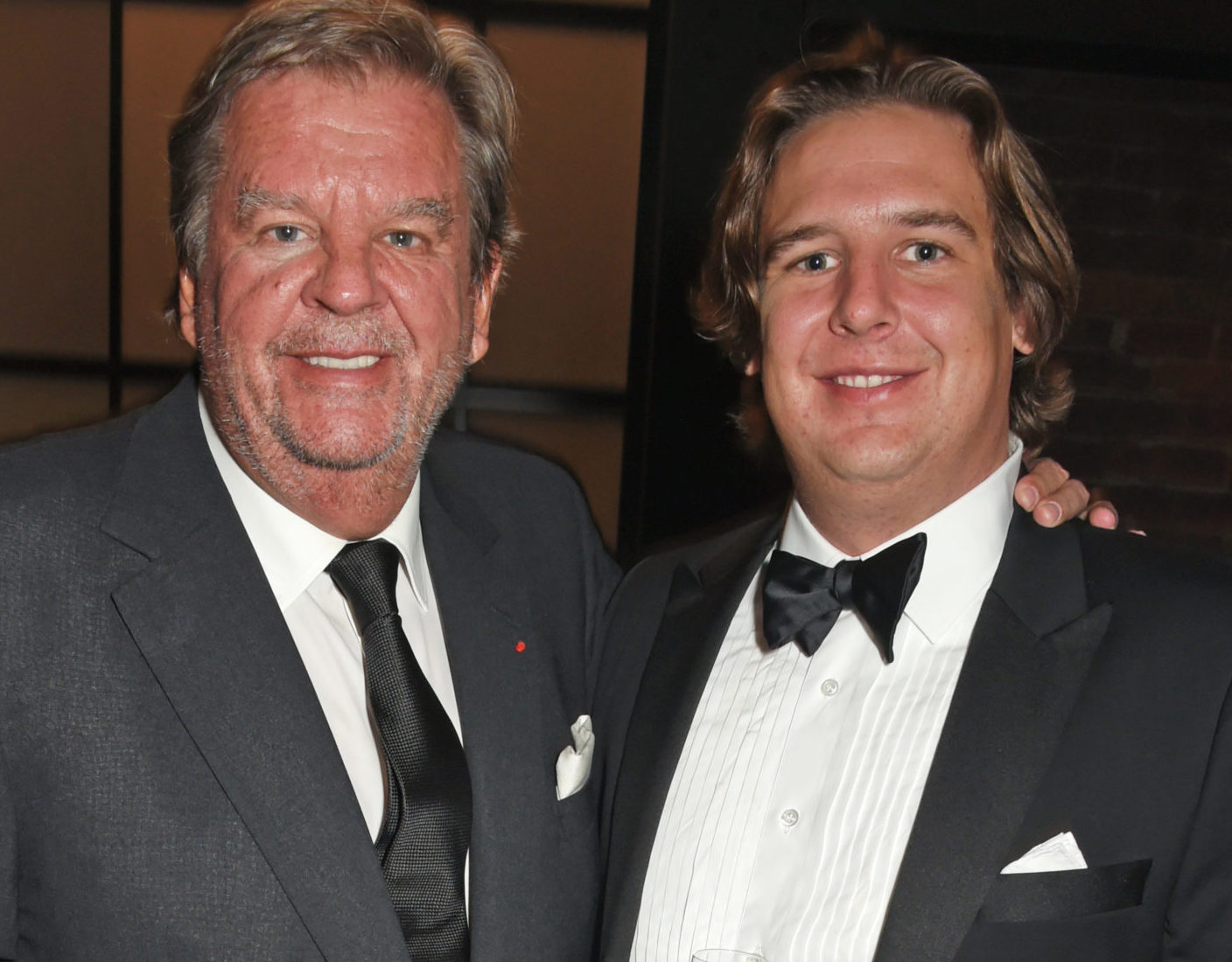 Johann Rupert spent his childhood at Stellenbosch. He attended Paul Roos Gymnasium School and later continued his education at Stellenbosch University, where he studied Economics and Company Law. It might interest you to know that he dropped out of the university to start his business career, with all the success Johann has had in the business circle.
In 2004, Stellenbosch University awarded him an honorary doctorate in Economics, and Nelson Mandela Metropolitan University awarded him an honorary doctorate in Commerce. This should not come as a surprise because despite being a dropout, he had achieved a lot in the business world that many university graduates are yet to accomplish. However, we can give a little credit for his accomplishment to his father's business investments.
Johann Rupert Started His Career In New York
Johann Rupert started his career in one of the biggest cities in the world, New York City. While in New York, he worked for Chase Manhattan for two years, where he trained as a business apprentice and then moved to Lazard Freres, where he worked for another three years before moving back to South Africa in 1979. Johann Rupert gained some business expertise from his stay in New York and the companies he worked for.
He founded Rand Merchant Bank (RMB), where he held the CEO position on returning to South Africa. In 1984, RMB merged with Rand Consolidated Investments to form RMB Holdings. The same year he founded the bank, he also started a business co-operation called Small Business Development Corporation. This co-operation has been responsible for providing 600,000 jobs.
The businessman finally decided to join his father's company, Rembrandt Group. His father, Anton Rupert, started his company in 1941 with just 10 Euros as a dry cleaning business in his garage before venturing into tobacco production a year later. Anton Rupert's cigarette brand called Rembrandt became one of South Africa's favorite brands. Since then, Rembrandt Group has grown into a billion-dollar company and has been divided into 'Remgro,' which deals in mining, and 'Richemont,' which focuses on luxury goods.
Over the years, Johann has shown an undying passion for business. His investment acumen and strategic business developments (beyond the fact that his father was a business tycoon himself) propelled him to the position he finds himself other, which has sustained him there.
He Built His Enormous Financial Wealth By Producing Luxury Goods
After joining his father's company, Johann Rupert founded Compagnie Financière Richemont in 1988. Compagnie Financière Richemont is based in Switzerland and is involved in the production and sales of luxury jewelry, watches, leather goods, pens, firearms, clothing, and other accessories. As of 2017, Compagnie Financière Richemont was the third-largest luxury company in the world.
That same year, Johann Rupert was appointed Non-Executive Director of Rothmans International Plc, an international tobacco producing company. His business achievements in 1988 landed him the "Businessman of the Year" accolade by Sunday Times. A year later, he formed a subsidiary – Vendôme Luxury Group SA. And in 1991, he became the chairman of Rembrandt Group Ltd.
Six years later, he became Non-Executive Chairman of Gold Fields South Africa Ltd by appointment. Gold Fields is one of the world's biggest gold mining firms and has its headquarters in Johannesburg, South Africa. As the chairman of Rembrandt Group Limited, Johann Rupert reorganized the company in 2000. From Rembrandt Group Limited, he formed Remgro Limited and VenFin Limited. Johann Rupert is currently the chairman of Remgro, an investment holding company involved in mining, petroleum, banking, financial services, medical services, glass products, food, personal care products, and beverages.
By 2015, Remgro was listed as Forbes 9th biggest publicly traded company in South Africa and 1436th globally. The same year he restructured Rembrandt Group Ltd, he was appointed as Chairman of Compagnie Financière Richemont SA. On April 1, 2010, Johann Rupert became the Chief Executive Officer (CEO) of Compagnie Financiere Richemont.
Almost all these companies Johann Rupert have been associated with are all billion-dollar companies. Through his strategic business investments and good organizational skills, Johann has grown the Rembrandt Group and all its subsidiaries into major businesses in South Africa and beyond. After the death of his brother, Anthonij Rupert, in 2001, Johann took over the L'Ormarins Wine Estate, which was managed by the former.
Like every other person out there, Johann Rupert has also missed major business opportunities. According to Forbes Africa, Johann Rupert said he had the opportunity to buy half of Gucci for just $175 million. Still, he did not, and today, we all know that Gucci is now one of the leading luxury fashion brands and is worth billions of dollars – half of it can never be sold at $175 million again. Who knows, taking advantage of that opportunity when it came would have landed Johann the position of the richest man in South Africa or even Africa at large.
Johann Rupert Has A Net Worth Of $9 Billion
Johann Rupert is the fourth richest man in Africa, with a net worth of $9 billion. Although he is involved in other businesses, the well-known source of his wealth is luxury goods. His net worth has not really been stable through the years as it has risen at some points and fallen at other times. As a matter of fact, Rupert's net worth figure of $7.1 billion has seen better days. He had his highest net worth accrual in 2014 when it shot up to $7.6 billion.
Here is how Johann Rupert's net worth has fared since 2012
2012 – $5.1 billion
2013 – $6.6 billion
2014 – $7.6 billion
2015 – $7.4 billion
2016 – $5.3 billion
2017 – $6.1 billion
2018 – $7 billion
2019 – $5.5 billion
2020 – $4.6 billion
2021 – $7.1 billion
2022 – $9 billion
It has not been a smooth ride to the top for the South African businessman with the topsy curvy journey his net worth has endured over the years. However, after such a massive drop in 2019 and 2020, Johann has headed for the peak again. Currently, the only known person richer than Johann Rupert in his home country of South Africa is Nicky Oppenheimer, who has a net worth of $8 billion.
List Of Companies Johann Rupert Owns or Serves As A Board Member
Compagnie Financière Richemont SA – Founder, Chairman and Chieft Executive
Remgro Ltd – Chairman of the Nominations Committee and the Senior Executive Committee, Non-Executive Chairman
Reinet Investments Manager SA – Chairman
Rembrandt Trust Pty Ltd – Board Member
Anton Rupert Trust – Board Member
Rupert Beleggings Pty Ltd – Board Member
Remgro Ltd as a company has shares in a good number of other companies. The company's shareholdings are worth R89 billion. Johann Rupert owns a 7% stake in Remgro and 25% of Reinet. Here is a list of the companies Remgro has shares in and the percentage it owns.
eMedia investment – 32.3%
SEACOM – 30%
Grindrod Shipping – 22.8%
Grindrod – 23.3%
CIVH – 54.7%
PGSI – 37.7%
Wispeco – 100%
KTH – 36.3%
Total – 24.9%
Air Products – 50.0%
Siqalo Foods – 100%
Distell – 31.8%
RCL Foods – 77.1%
Mediclinic – 44.6%
FirstRand – 4.0%
RMI – 30.6%
Compagnie Financière Richemont SA, where Johann is Chairman, is also a parent company to other subsidiary luxury brands. These brands include:
A. Lange & Söhne
Azzedine Alaïa
Baume & Mercier
Buccellati
Cartier
Chloé
Dunhill
IWC Schaffhausen
Giampiero Bodino
Jaeger-LeCoultre
Lancel
Montblanc
Officine Panerai
Piaget
Peter Millar
Purdey
Roger Dubuis
Vacheron Constantin
Van Cleef & Arpels
All of these shares and brand ownerships are what have contributed to Johann Rupert's massive net worth.
Johann Rupert's Awards And Recognitions
Johann Rupert's achievements in the business circle have not gone unnoticed over the years, and he has been recognized with several awards. Here is a list of all Johann Rupert's awards and recognitions since 1988.
1988: Business Man of the Year by Sunday Times.
1990: Business Leader of the Year, Die Burger Newspaper, and Cape Town Chamber of Commerce.
1992: listed Among 200 Global Leaders of Tomorrow by the World Economic Forum, Davos, Switzerland.
1993: Received M.S. Louw Award from the Afrikaanse Handelsinstituut (A.H.I.)
1996: Named Business Man of the Year for the second time by Sunday Times
1999: Received the 1999 Free Market Award by The Free Market Foundation of South Africa.
2000: Most Influential Business Leader in South Africa by the votes of CEOs of top 100 Listed Companies.
2004: Awarded Honorary Doctorate Degree in Economics by University of Stellenbosch.
2007: He was elected into the South African Sports Hall of Fame.
2008: Voted South Africa's Business Leader of the Year by the CEOs of the Top 100 Companies.
2009: President of the French Republic appointed him "Officier" of the French "Ordre National de la Légion d'Honneur"; Received the Award of International Wine Entrepreneur of the Year at the Meininger "Excellence in Wine and Spirit" awards ceremony held at Düsseldorf, Germany, Appointed Chancellor of Stellenbosch University; and inducted into South African Golf Hall of Fame.
2010: Became the Honorary Vice President of the European Golf Tour; Awarded Honorary Doctor of Laws by the University of St Andrews, Scotland.
Rupert Is A Conservationist and Loves Playing Golf
Just like his father, Anton Rupert, Johann is a conservationist. In a bid to maintain natural areas or protect endangered species, Johann Rupert has 25,000 hectares of conserved land. He also advocates for conservation and is the chairman of the Peace Parks Foundation a foundation that protects the ecosystem and maintains harmony between man and nature.
Aside from protecting nature, Johann Rupert is also interested in sports. He was a former cricketer and founded Laureus Sport for Good Foundation in 1990, intending to help the less privileged and solving social problems through sport. Together with his friends, he co-founded the Sports Science Institute.
He also developed the Leopard Creek Golf Club in Mpumalanga, South Africa, which today is one of the best golf courses in South Africa and ranks 25th best golf course outside the United States. He has played Golf Tournaments to help raise funds for charity.
He Keeps His Private Life Away From The Public
Aside from the businesses that have made him popular, Johann is a very private man, just like other popularly known wealthy men worldwide. He is married to Gaynor Rupert, a racehorse rearer, and their union is blessed with three children, two females and one male. His only son, Anton Rupert Jr, was named after their grandfather, while his daughters are Caroline Rupert and Hanneli Rupert.
There are only 18 billionaires in Africa, and South Africa has just five, of which Johann Rupert is one. You can agree that billionaires are rare to find in Africa, so becoming one is a huge achievement. Just like Jeff Bezos and Elon Musk keep beating each other at the game of being the world richest, Johann still has all it takes to become the richest in South Africa and, by extension, Africa. Only time will tell!