Jenna Dunster (born January 9, 1987, Age: 36 years old) is a South African actress, author, director, and the daughter of Elize Cawood, the legendary actress, and Wilson Dunster, a director.
Jenna Dunster is also known for her recurring role as Sofia le Roux in the SABC3 soap opera Isidingo and has done a great job of following the footsteps of her parents. Although she may not be as famous as some other South African celebrities you know, she has been featured in a good number of productions and also received some level of recognition for them.
While a lot of people know her mother, Elize Cawood, so many may have seen Jenna in movies and not know that she is the daughter of the late veteran actress. So, if you always wanted to know Elize Cawood's children, you can start by knowing more about her daughter, Jenna Dunster.
Summary Of Jenna Dunster's Bio
Full name: Jenna Dunster
Gender: Female
Date of birth: January 9, 1987
Jenna Dunster's Age: 36 years old
Current Residence: Johannesburg, Gauteng, South Africa
Ethnicity: White
Nationality: South African
Zodiac Sign: Capricorn
Marital Status: Unmaried
Jenna Dunster's Parents: Elize Cawood and Wilson Dunster
Occupation: Actress, Author, Director
Jenna Dunster's Height in Inches: 5'5"
Jenna Dunster's Height in Centimetres: 165
Famous for: Her recurring role as Sofia le Roux in the SABC3 soap opera Isidingo
Jenna Dunster's Instagram: jenna_dunster
Twitter: @jjdee3
Facebook: Jenna Dunster
Jenna Dunster Was Born About 5 Years After Her Parents Got Married
Elize Cawood and her husband Wilson Dunster got married in 1982. Five years later, Elize gave birth to their bundle of joy, Jenna Dunster, precisely on January 9, 1987. There is currently very little or no information about Jenna's childhood, except the fact that she is the daughter of Elize Cawood, who had already started her acting career by the time of Jenna's birth, and Wilson Dunster who is a film and television director.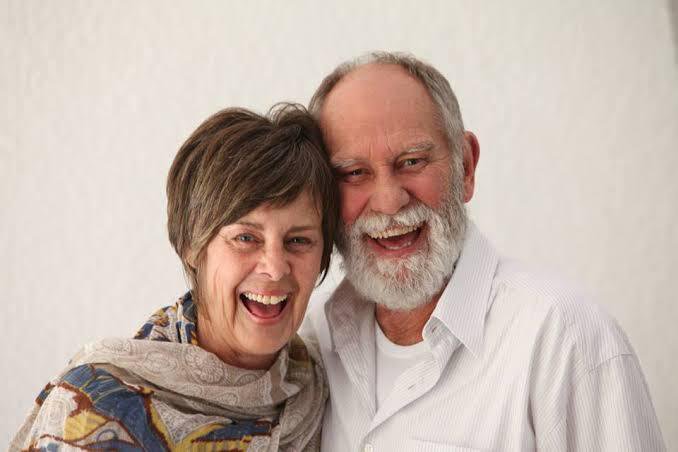 Since Jenna Dunster's parents lived and worked in South Africa, it is also assumed that she grew up in the country and had her basic education here as well, but we do not know if Jenna Dunster furthered her education in a tertiary institution in South Africa and what she studied.
According to Wikipedia, Elize Cawood has two children, which implies that Jenna Dunster may have a sibling, but we cannot say for sure whether the information is true or not, especially because Jenna Dunster has not really shared pictures of herself with any person that she referred to as her sibling.
She Has An Amazing Relationship With Her Parents
Jenna Dunster has given us more reasons to believe that she may be the only child of Elize Cawood and Wilson Dunster than reasons to believe she has a sibling. She maintains a very wonderful and enviable relationship with her parents.
Although she does not upload pictures of them frequently on Instagram, when she does, it is a picture that just depicts how happy their family is and how much she loves her parents. In 2018, she uploaded a picture of herself and her parents, looking so lovely with a caption describing how much she has missed them.
Growing up, Jenna Dunster must have watched a lot of her mother's movies and fallen in love with the craft and the entertainment industry as a whole, as she is also following her footsteps in the entertainment industry.
Jenna Dunster announced the death of her mom, Elize Cawood on the 18th of July 2018, and revealed that both herself and her father were with Elize when she passed on. This goes a long way to show how much bond they shared as a family. And according to Jenna, life will not be the same without her mother.
Jenna Dunster Is An Actress, Director, And Author
Though Jenna Dunster is best known as the daughter of late actress Elize Cawood, she is also an actress herself. She has taken after her mother and is currently carving her own path in the South African movie industry.
According to reports, Jenna started her career in acting professionally in 2011, with the television drama, Ladies in Love. Since then, she has been featured in other notable theatre plays like Skoon, Deep State, and Inescapable.
Just like her mother, Jenna Dunster has an amazing talent in acting, and this has seen her being nominated for the award of Best Actress in Lead Role at the 2019 Golden Horns Award.
Jenna Dunster is so in love with her job as an actress, so much so that you can not scroll through her Instagram handle without knowing she is one. In 2019, she lent her voice to the call for President Cyril Ramaphosa and the members of Parliament to sign a bill that would protect the rights of actors and actresses like herself.
Career As An Author and Director
Jenna Dunster, like her father, has also tried her hands on directing as well. In 2018, she directed her first film, a short movie titled, Oupa. Of a truth, the multi-talented 36-year-old daughter of Elize Cawood and Wilson Dunster is stopping at nothing when it comes to exploring all the talents she has.
In 2019, she successfully wrote her first book, a children's book titled Grow Little Seed, Grow. The book was illustrated by Dylan McGarry, an artist, and storyteller. Her debut in writing means she has not just walked in the path of her parents, she has also gone ahead to create one for herself.
Although Jenna Dunster does not have as many Instagram followers as other famous South African celebrities, (as of the time of writing this, she has slightly above 2000 followers), the platform is still a place where she lets fans in on what is currently happening in her life and the projects she has worked on or is working on.
For unknown reasons, she has not uploaded a new post on her Instagram handle since a picture of herself was shared on the 11th of November 2020 with a caption saying she is healing and soaring higher and higher every day.
Is Jenna Dunster In A Relationship?
Jenna Dunster keeps her relationships really private, as such, it is difficult to tell whether she is married or not. We cannot even say for sure whether she is in a relationship with anyone. But as of 2018, she uploaded a picture of herself with a young man who she referred to as 'her love.'
From her caption, we can easily assume that she has known the person for a long time and was in a happy relationship with him. What we don't know is if she was/is married to him and until she stopped posting in 2020, there was no other upload about him or any other person she called her love.
Also, Jenna Dunster uploads pictures of children a lot, but we don't know if any of these children are hers. It is really difficult to tell, judging from the fact that she loves children. Jenna Dunster is also allergic to cats but seems to love them. She also has a special love for dogs.