Jabulani Ngcobo is a South African entrepreneur who went from being poor to being a millionaire following his involvement in foreign exchange (forex) trade. 
The life story of Jabulani Ngcobo has baffled many South Africans as well as others that are interested in the events happening in the country. This is because before he turned 26, the young man who is said to have come from a poor family was able to become a millionaire and is now living a champagne lifestyle; throwing lavish parties and showing off his wealth online to his followers.
According to the man himself, his wealth is as a result of his forex trading and investment in the South African stock exchange. Not many people, however, buy this story as it is believed his wealth was ill-gotten or as a result of fraud. Time has somewhat proven this to be true to an extent as the man nicknamed Mr. Cashflow was in 2019 sentenced to six years behind bars for defrauding another person.
Summary of Jabulani Ngcobo's Biography
Full name: Jabulani Ngcobo
Nickname: Mr. Cashflow
Gender: Male
Date of birth: 29th of May, 1985
Jabulani Ngcobo's Age: 38 Years Old
Ethnicity: Black
Nationality: South African
Zodiac Sign: Gemini
Sexual Orientation: Straight
Marital Status: Married

Jabulani Ngcobo's Wife: Tumi Linx

Jabulani Ngcobo'sChildren: 3
Profession: Entrepreneur, Speaker, Author
Jabulani Ngcobo's Net worth: $2.4 billion
Famous for: Being an entrepreneur, author, and motivational speaker
Jabulani Ngcobo'sInstagram: JABULANI NDLOVU
Jabulani Ngcobo Biography
Jabulani Ngcobo was born in KwaDabeka on the 29th of May, 1985. Little is known about his early life and education, particularly in regards to where he polished his ability to trade stock and forex. The only thing that is known about him in this regard is that he matriculated from Langa High School in Clermont.
While trying to find his feet in life, it is reported that Jabulani worked at Toyota for a period of eight months where he was charged with carrying doors. After leaving the job, he started a debt collection company in 2006 before later venturing into a stock market-related business with the launching of Cash Flow Pro in 2009.
Jabulani Ngcobo has since been involved in different businesses, motivational speaking, and stock exchange lectures among other things. He has held seminars in different towns across South Africa as well as other southern African countries like Botswana.
What is His Net Worth?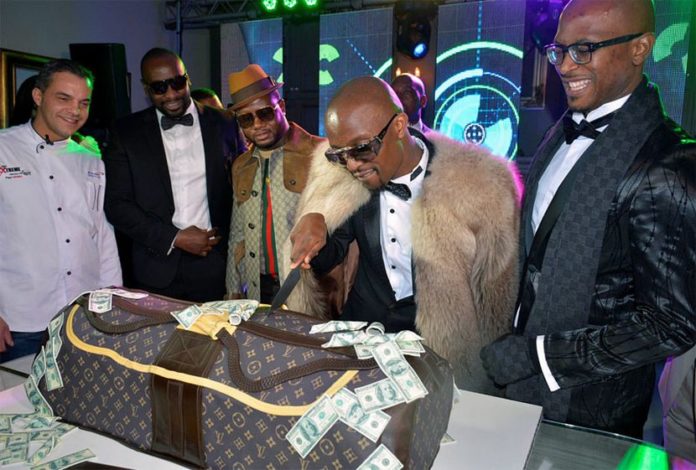 Jabulani Ngcobo's net worth is not exactly known to the public even though he has been widely described as being among the richest young people in Durban. This stems from what he shows off on social media; purchasing luxury vehicles and taking trips to exotic locations around the world.
On one of his birthdays, he reportedly spent a million Rand to celebrate and was quick to show it off on the internet. Pictures of what is said to be his home have further been displayed all over the internet, with evaluations of the property being put at R2.5 million. The New Germany home is said to soon be a thing of the past as the flashy Durban native looks to build or buy a home that fits his style.
Controversies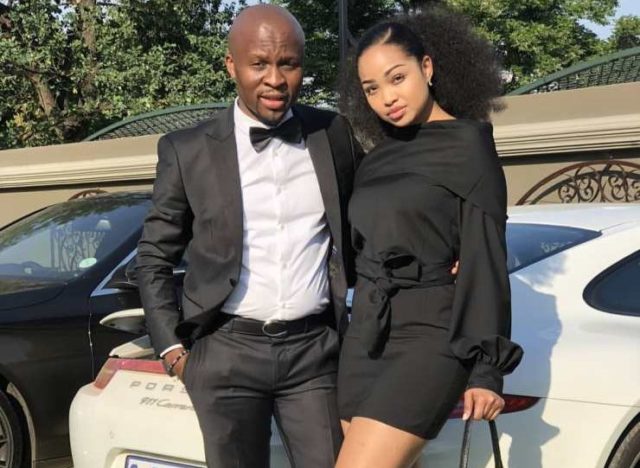 Jabulani Ngcobo has found himself embroiled in numerous controversies that are related to his wealth. The first time he had to answer questions in that regard was in 2009 when he spent R1 million to celebrate his 26th birthday, prompting security and financial crime agencies to raise eye brows.
In 2011, the Reserve Bank investigated him for possibly running a pyramid scheme. According to some reports, the alleged multi-million Rand pyramid scheme had more than 1000 investors who were promised between 10% to 30% returns on their investment. During the investigation, the prince of Zululand distanced himself from Jabulani who was a co-director of his company, Drop Down Investment.
While nothing concrete had been found against him in the other investigations, another report was published in 2016 linking Jabulani's alleged scam business with actress Simphiwe Ngema.
A man who claimed that Jabulani had defrauded him of R5000, accused Ngema of luring clients to the investment. While the rumor mill was spinning, the actress was quick to step out and deny any link between her and the company. She made it clear that the only link between her and the company was that she was paid and booked to give motivational talks in some lectures organized by the alleged defrauder. She further reiterated that she is not an ambassador for any of his businesses. Other actresses to have since distanced themselves from him include Motlatsi Mafatshe and Winnie Ntshaba.
Jabulani Ngcobo had previously said that all the accusations against him are concocted and forwarded by his competitors. While many have doubted his story, a few have believed him and stuck by his side as he fought his cases. In 2017, he was acquitted of fraud, theft, and money laundering by Randburg Magistrate's Court.
Things, however, did not go his way in 2019 when he and his partner Mzabalazo Dlamini were found guilty on several counts of fraud by the Specialized Commercial Crimes Court in Durban. They were both sentenced to six years imprisonment, two of which were suspended and a fine of R200,000 wholly suspended for five years.