Vusi Nova is a gospel and Afro-pop sensational singer who burst onto mainstream success in 2013 after his first album, Walk In The Light, went viral. Over the years, the singer has had tremendous growth in his career, as evidenced by the number of awards and nominations he has earned within the South African music industry.
Vusi's sexuality is one aspect of his personal life that has kept him under the spotlight for a couple of years. He left many of his fans wondering what his actual sexual preference is, especially after he began hanging out with South African showbiz gay celebrity Somizi Mhlongo.
Vusi Nova Claims He Is Straight, Not Gay
Many people still find it difficult to totally believe the singer even after he severally shut down gay rumors about him on tabloids and social media space. Ever since rumors about him being gay started making the rounds, Nova has neither come out to affirm or deny that he is attracted to people of his own gender.
In one of his interviews with a South African media firm, the Afro-pop sensation noted that he has grown from being bothered about what people think about his sexuality to knowing and doing what pleases him without explaining his decision to anyone.
Recently, the Naninina crooner has been in the news due to what seems to be a very close relationship with Somizi. However, he hasn't been seen regularly with another man even before he became close with the celebrity media presenter.
The Singer Started Dealing with Speculations About His Sexuality Shortly After He Became Popular In 2009
Vusi started dealing with speculation about his sexual orientation not long after he became known to the public. In fact, his popularity skyrocketed at that time when people started talking about him on several platforms. The RnB singer became more concerned about the speculation after a satirical news website reported some time in 2014 that Nova had eloped with his boyfriend to an island, where they got married.
The singer shared that when his picture and the said 'boyfriend' surfaced across several social media platforms, he initially took it lightly but later became saddened and worried about the report. He added that he had accepted that people would keep making speculations about his sexuality and love life.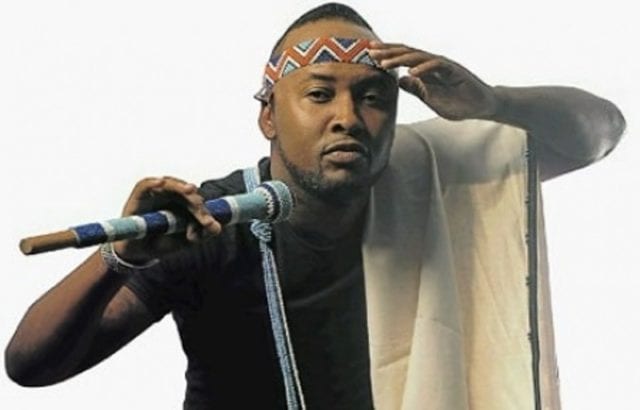 Recently, rumors about Vusi Nova's sexuality have been making the rounds. It all began after becoming very close and attached to Somizi Mhlongo, who is known to be openly gay. Most of his fans believe the two are more than friends and that the gay rumor about the singer could be true.
Vusi Nova And Somizi Mhlongo's Closeness Has Continued to Raised Eyebrows
If there is one thing about Vusi Nova that has earned him a great deal of public attention and wide media coverage, it is his 'sudden' closeness to Somizi. Their attachment to each other has led to many questioning the level of their friendship and why Somizi's spouse, South African model, and entrepreneur Mohale Tebogo Motaung is 'missing in the picture.'
As expected, Nova has on several occasions denied that he and Mhlongo are dating. According to the singer, he and the Soweto-born celebrity media personality had known each other even before joining the entertainment industry.
He added that Somizi is someone he respects, looks up to, and trusts his life with. Vusi maintained that they are just good friends and nurturing the over 16-years-old friendship that exists between them.
Mhlongo has also made clarifications on the nature of his friendship with his bestie. He pointed out that he and Nova are very close, and he kisses and hugs the singer whenever he chooses to. He made the revelation in August 2020 in an episode of his cooking show, "Dinner At Somizi's." His guests were Pearl Thusi and DJ Zinhle.
When asked by DJ Zinhle if he actually kisses Vusi, the media personality pointed out that he only kisses Vusi Nova on the cheeks and not the tongue.
The Pair Recently Embarked On Bestie Vacation
Vusi Nova and his bestie Somizi decided to give haters the middle finger a couple of months by going on bestie-vacation, where they had lots of fun. They jetted off on a "business and pleasure" weekend vacation in Cape Town, characterized by luxury and leisure.
The duo was also served bubbles and the choicest food in the jet as they beamed with smiles. Mhlongo donned his Rich Mnisi and Louis Vuitton, while Nosa was also looking great.
Before the adventure, the two visited Limpopo, where they captured themselves having delicious breakfast in the bush and having fun at the luxurious Kruger Shalati Train ride on the Bridge. Somizi and his bestie also treated themselves to game drives, a threesome Pyjamas party, as well as dips in the infinity pool.
In December 2020, the media personality had to immediately fly back to Johannesburg to take care of Vusi after he was told the singer had a stomach bug. Before Nova became sick, Mhlongo was backlashed on social media for hitting back at a troll using the person's financial position because the person slammed him [Somizi] for defending Vusi's sexuality.
Despite his spouse's closeness to Vusi, Mhlongo's spouse Mohale seems to be unbothered. Rumors have it that the couple is having a tough time in their relationship.
Does Vusi Nova Have A Girlfriend?
The singer left his fans confused and wondering if he is straight or bi in December 2020 after posting a picture of himself and a young woman together on a date night. In response, the lady confessed that their date night was the best night of her life. Nevertheless, it is assumed that Nova shared the pictures to shut down the growing rumor about him being in a romantic relationship with Somizi.
Sometime in December 2020, the Yibanathi hitmaker sent a birthday wish to a woman with the social media handle @asnobwithablog. He wrote, "Happy birthday to the love of my life," but some of his fans did not believe him as they questioned if he is actually a bisexual.
Unfortunately, the name and full details of the singer's assumed girlfriend are yet to be publicized. It is unclear when they started dating and how long they have been together. Besides the pictures the duo has shared on their respective Instagram accounts, they have not made any public statement or disclose if they have plans of taking their relationship to another level.