Dineo Ranaka is divorced. The South African media personality recently separated from her husband, Klaas Phesa, after being married for less than a year. The couple have one child together, but Ranaka has a total of three children – two boys and a girl. 
Dineo Ranaka's Marital Status is Currently Single
After several heartbreaks and just as everyone believed Dineo Ranaka had finally met the right man, she shocked her followers by announcing the end of her marriage to her husband.
The South African media personality is no longer married, and it's unclear if she's ready to start dating again. She and her ex-husband Klaas Phesa ended their marriage that was a few months old.
Ranaka successfully concealed her marriage to her spouse from the public until January 2021, when the public first discovered a change in her name (from Dineo Rakana to Rakana-Pesha), which suggested that she secretly got married.
She first used this new adjustment in her executive producer credits for the television program "Mzali Wam," which she created. She is believed to have married her ex-husband either in late 2020 or early January 2021.
The Metro FM Host Accused Her Ex-Husband of Mistreating Her
In a public statement, Dineo Rakana admitted that she divorced her spouse after only a few months of marriage because he mistreated her. She claimed that her spouse cheated on her while pregnant and physically abused her.
Dineo discovered her husband's affair with another woman after checking his phone while he was sleeping. The last time Klass hit her was when she was carrying their baby, who was three months old. This, in her opinion, was the straw that finally broke the camel's back.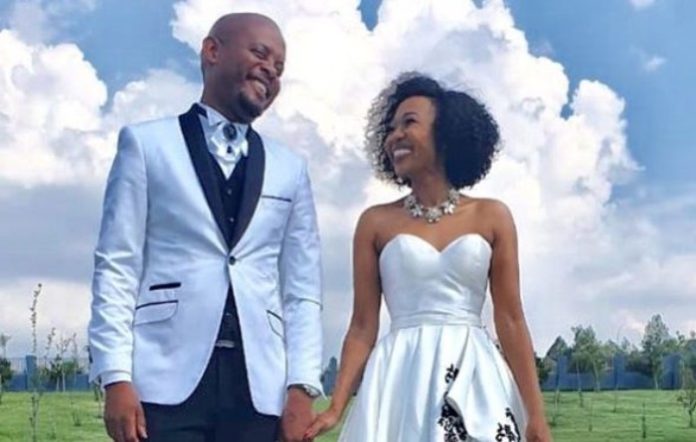 The couple's divorce proceedings are still underway due to Phesa's lawsuit against the TV presenter for allegedly "fabricating" assault claims against him. Dineo received a half-million-rand lawsuit from her estranged husband, who also demanded that she retract the allegations and unconditionally apologize to him for the allegations, which he claimed had damaged his reputation.
In his court documents, Phesa revealed that he turned to the court for help after Rakana refused to take back the accusations (which she had first posted on her Whatsapp updates) despite numerous letters from his lawyers requesting that she do so.
The trial was put on hold after Dineo's attorneys, Burnett Attorneys, resigned from their position as her attorneys in the month of May 2021.
Quick Facts About Dineo Rakana's Estranged Husband
Klaas Phesa is a South African mining engineer and the managing director of KPH Mining Proprietary Ltd, who also enjoys politics. He has also had a profound impact on many lives as a philanthropist. Dineo's ex-husband has experience in mining prospecting and related business transactions.
The father of one earned degrees from the University of Johannesburg and the University of South Africa Business School of Leadership. Phesa currently resides in Johannesburg.
Only One of the Dineo Ranaka's Numerous Past Relationships Led to Marriage
Dineo is known to have dated three men publicly, however, it was only her third relationship that led to marriage. Despite having a child for her first baby daddy, Rakana and her former beau didn't formalize their relationship by tying the knot.
The identity and background of her second baby daddy are one aspect of her private life that the Metro FM celebrity host has managed to keep a secret over the years. Despite the fact that Dineo's second child was born due to their romance, the two of them split up without getting married.
Rakana secretly wedded Klaas Phesa in her first union, which she abruptly ended after just 9 months. It's unclear if she is ready to try love again after her painful encounter with the man she believed to be her ideal match.
Dineo Ranaka's First Baby Daddy is Rapper Blackez
South African rapper Blackez is the first baby daddy of Rakana. The two dated for a couple of years before calling it quits for unknown reasons. Little is known about their relationship, including the particular year they separated.
Although Blackez's background is shrouded in mystery, he is a household name in the South African music industry. He recently revealed how he almost ended his life as a result of depression and anxiety, which started after he lost his mother in the year 2013.
The second stanza of his track 'Turn The Lights Off,' Rineo's baby daddy talks about his late mother, while the music video of the track was dedicated to her. Some of his other professional credits include Don't Mind the BS (a 5-track EP), Alive (feat. Jay Jody), Night Kings (feat. Thato Saul), Chale, Don't Mind the BS, and Slow Poison (feat. Kwesta). He has worked with some notable artists like PdotO, Thapelo Mashiane, Streetz, Brian Themba, and Chad Da Don.
Meet Dineo Rakana's Kids
Media icon Dineo Rakana is a mother of three – two boys and a beautiful girl. She had her first child with rapper Blackez, and his name is Kgosi. He was born in 2012 in South Africa. Kgosi is being raised by her mother, and it's not clear if Dineo and Blackez are co-parenting. 
The name of Rakana's second child is Kopano. She had her baby with her second baby daddy in 2016. There is no available information about the identity of Kopano's biological father and his whereabouts. Dineo doesn't discuss him publicly, and she is comfortable with her decision to keep his identity secret.
Dineo's relationship with her ex-husband Klaas Phesa resulted in the birth of her third child. She secretly welcomed the baby in 2021. Most of her followers only got to know about the birth of her baby after she posted an Instagram picture of herself holding her baby. Her youngest child's name and birth information are private.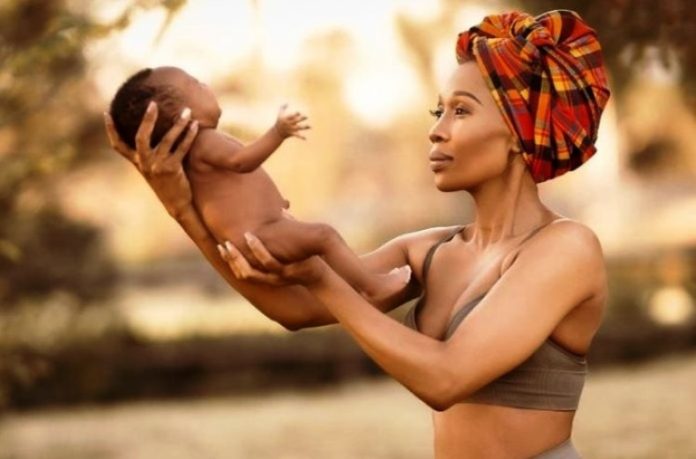 Dineo Ranaka is Not Dating Anyone at the Moment
At the moment, Dineo Rakana is not romantically involved with any man. She has said that she still cares deeply about her baby daddies. Her supporters are now speculating that she may be considering getting married to any of them or that she is secretly seeing any of them once more due to her comments.