Jessica Motaung is currently 50 years old and married to Ken Simmons who is very much older than her, judging by his looks. They have been married for many years now and their union has survived a few scandals, including Jessica's alleged extra-marital affair in 2011.
Sports business remains one of the fields of endeavor most women are not willing to delve into. Apart from the fact that men naturally dominate it, it takes a lot to get there, become relevant, and make laudable achievements. In South Africa, there are not too many female sports executives around except for the likes of 50-year-old Jessica Motaung, who have made names for themselves in the business through a dint of hard work and consistency over the years. It is fair to say that she has achieved enough milestones right from a young age.
Jessica Motaung Is A Respected Football Executive
Jessica Motaung is the daughter of the South African retired footballer Kaizer Motaung and Valeta Julegka. Her life began on the 23rd of August 1973 in South Africa, where she was born as the third child of her family. Her parents later gave birth to her two younger siblings, while her eldest brother, Thato, died from Meningitis in 2012.
Jessica is popularly known for her involvement in her family business. Her father is the owner and founder of one of the biggest African football franchises, Kaizer Chiefs Football Club. She has been serving as the marketing director of the club since 2003.
Motaung is well-known in the sports community in the country for her expertise and professionalism, especially when it comes to marketing. She has done top jobs for her father's club and other bodies, even though she took up the reins in the club at a young age.
Before becoming the marketing director at Kaizer Chiefs, she did a hosting job on SABC 1 in 1998. She anchored one of their programs captioned: 'Speak Out,' and she really did an amazing job. Beyond that, she was the second runner-up at the Miss World pageant in 1997, where she represented South Africa. In the same year, she was also named South Africa's first Princess, Africa's Queen of Beauty, and Miss Gauteng.
She was equally honored by Protea Glen Secondary School, nominated as Spar GSport Woman of the Year in 2015, and named South Africa's most Influential woman in 2020. In 2015, she made it to the list of top Ten South Africa's most Influential Women.
She Is Currently In A Thriving Marital Relationship
Jessica Motaung is a married woman. She tied the knot many years ago with her long-time boyfriend, Ken Simmons. The two dated for years before they finally settled down as husband and wife. Unfortunately, the sports executive hasn't taken time to share detailed information about her family life.
This explains why most people do not know much about her marriage and husband. The exact year the Simmons got married, where they had their wedding ceremony, where they met, and the year their paths crossed for the first time are yet to be publicized.
One thing that matters most in the couple's lives is the love they have for each other and how they have been able to watch each other's back over the years. Like most marriages, their marriage has had its fair share of unwanted media and public attention owing to some allegations against Jessica in the past. However, the two were able to resolve them without dragging their family name in the mud.
All The Facts About Her Husband Ken Simmons
Jessica's husband of many years, Ken Simmons, is a stranger to the spotlight. He is a very private person and keeps a low profile on his personal life and profession. Simmons is best known as Jessica's husband. His birth details, background, and family history are difficult to come by, but some sources reported that he is an African-American.
He is said to be a film producer and director with lots of greats works to his name. Some of his works include but are not limited to Kick-Ass (2010), Tri (2016), and Rise of the Freedom Tower: Americas. The nature of Simmons' job takes him to places, including the United States, where he also lives. When Jessica's husband is not busy in the U.S.A, he spends quality time with his family in South Africa.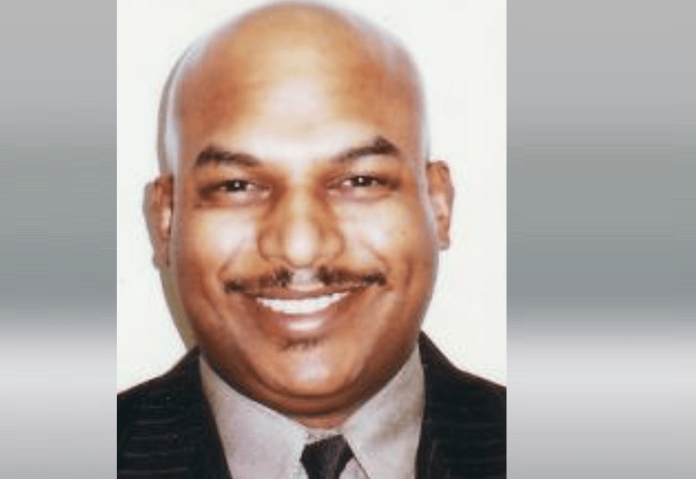 Unlike most power couples, Jessica and Kens are not seen in the public together most times. They prefer spending their time together far away from the curious media and ever-wandering eyes of the public.
Jessica Motaung's Alleged Extra-Marital Affair Almost Ruin Their Relationship
Challenges are common in marriage, just as they are in other facets of life. The Simmons' relationship was put under the spotlight some years ago after news that Jessica was having an affair went viral.
In early 2011, it was reported that the Kaizer Chiefs marketing director was having an affair with one of the club's staff called Thato Matuka. Reports have it that Ken saw Thato dropping off Jessica at their house and later confronted her with finding out the truth. Jessica is said to have denied having anything to do with Thato, after which Simmons confronted Thato and warned him to stay away from his sweetheart.
Motaung, after some weeks, reportedly moved out of their home with their two kids and moved into her mother's apartment in Hyde Park. The couple eventually settled their differences and have remained inseparable since then. There has never been any other report of cheating or having something to do with a third party between them.
The Couple Has Two Grown-Up Children
Jessica and her husband have two children. Their sons – Donald and Kenneth – were born in South Africa some years ago. The particular year they were born, and information about their respective personal lives is under the radar.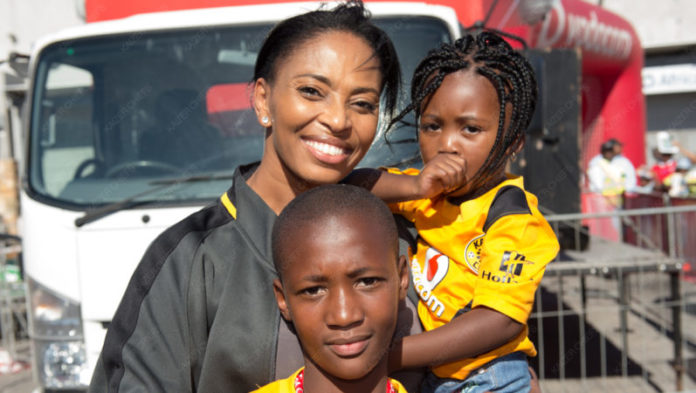 The Simmons currently live with their mother in the country. There is no available information about their childhood, early life, education, and current whereabouts. One of the boys is said to be very good at basketball. Further information about the Simmons brothers is unknown, as they were raised far away from the spotlight.
Who Has Jessica Motaung Dated In The Past?
Apart from Thato, Motaung has been linked to Kaizer Chief one-time captain Jimmy Tau. Rumor has it that the two dated some years back before she got married. Neither Jessica nor Tau has ever denied or confirmed the rumor till now.
However, it appears nothing serious actually existed between the two. Apart from Tau, Jessica hasn't been linked to any other man in the past or present. She is fully committed and in love with one man who is also the father of her kids – Ken Simmons.