When the former South African model and media personality, Zizo Beda and Mayihlome Tshwete, the former spokesperson for the Department of Home Affairs got married in 2015, there was hardly anyone who could have predicted the marriage would erode less than 4 years later. The two were beautiful as a couple and had already achieved a lot in their individual lives.
The couple started facing a difficult phase in their marriage after just three years and a son between them. Somehow, they were unable to manage it, leading to an alleged demise of the young union and speculations that would continue to linger even years later.
Both Zizo Beda and Mayihlome Tshwete Had Successful Lives Before Meeting Each Other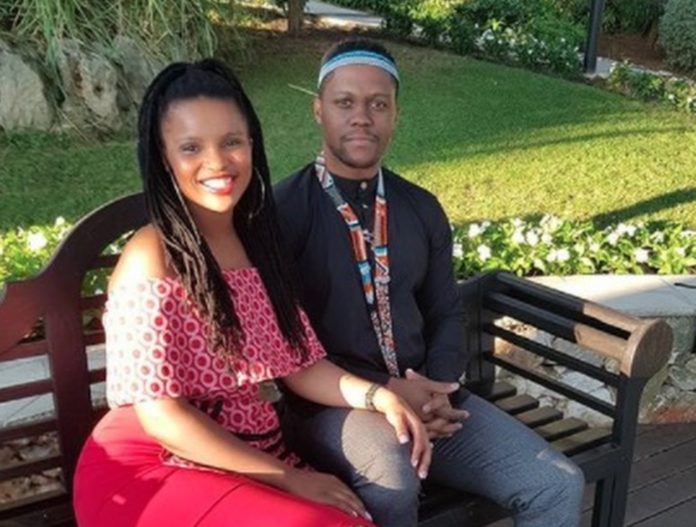 Before the start of the love story that would fail to sustain, both Zizo Beda and Mayihlome Tshwete had already established themselves in the public sphere as hardworking and successful individuals. While Beda who was born on December 12, 1988, is a former Miss South Africa Teen 2007 and has come to be known for hosting the SABC1 music shows Selimathunzi from 2011-2015, Tshwete who is the son of the popular South African, Steve Tshwete and Pamela Tshwete, is a communicator. With a father who was a former South Africa's minister of safety and security, he came to work with the Department of Home Affairs as its spokesman.
Beda is from Dutywa in the Transkei. She began schooling in East London at the Komga junior for primary education and later attended Clarendon Girls High School in East London to further her studies. She ventured into the media profession and has achieved quite a lot so far. She spent four years working at SABC1 before she left to pursue other media interests. Beda hopes to go Grahamstown's Rhodes University to study journalism.
On his part, Mayihlome Tshwete was born on 10 December 1982. His father was a South African politician and activist with the African National Congress while his mother was the deputy minister of water and sanitation and has also played a vital role in the parliament of South Africa. Tshwete earned a degree in business administration before working for the government of South Africa as the head of communication for the department of home affairs. He resigned in 2018 after working closely with Malusi Gigaba, the minister of Home Affairs.
They First Met At Malusi Gigaba's 40th Birthday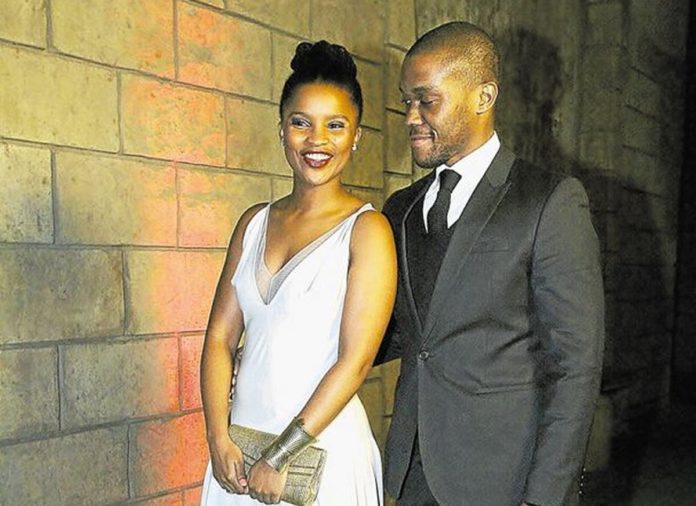 Beda and Tshwete's love story began at the 40th birthday celebration of Malusi Gigaba, a controversial former South Africa's Home Affairs Minister in Durban. Beda went to cover the event for Selimathunzi while Tshwete was there as part of the planning committee. Tshwete walked up to the beautiful Zizo and after making a first statement which she couldn't remember, he asked to buy her a drink and she agreed.
After they met, Beda was not really sure about him and his intentions so she let it pass and remained focused on growing her career. However, she gave him a chance because she felt he might just be the one. They met again in Johannesburg alongside their friends and that began their journey into marriage and out of it.
Zizo Beda and Mayihlome Tshwete Dated For Three Years Before They Got Married
Zizo Beda and Mayihlome Tshwete traditional wedding (Photos) – https://t.co/QvVFIfq4gx pic.twitter.com/MD4jTkTwgT

— Sunday World (@SundayWorldZA) December 13, 2015
Starting out as just friends, the beautiful duo became lovers for three years, before deciding to make things permanent. They had a western wedding at the Gonubie Manor in East London on the 11th of December, 2015  and on December 12, they had a glamorous Xhosa wedding at the Eastern Cape, on King Williams' Town.
The wedding was graced by many dignitaries, close friends, and family. The bride, Beda matched her colorful makoti that was well adorned with beads and creamy layers to her husband's monochrome attire. Three months after the wedding, the Tshwetes welcomed their first son, Vukile. They did not have any more children as their marriage endured.
Not so much is available on their married life as the couple was notoriously private, keeping all about their private life away from the public domain.
Rumors of Trouble In The Paradise Of Their Marriage
https://www.instagram.com/p/B9-rUpUFjyx/
As it is said, no marriage is without a problem and that of the Tshwetes was not an exception. More than once, it was rumored that despite the effort by the couple to hold things together in the eyes of the public, they were not quite happy together. According to close friends, the couple had already started facing some challenges and pressure less than 3 years into the marriage.
In 2018, rumor had it that things were so bad that Tshwete moved out of the house leaving Beda to spend the Christmas holiday alone with their son because of the marital issues they were having. At the time of the holiday, Beda was said to be in Johannesburg while Tshwete was having a swell time in Capetown.
According to a now-suspended Twitter account operated by Moosa Kaula, although Zizo continued to look good, she was in a dysfunctional marriage. The account also indicated that the last time Tshwete was seen with his wedding band was as far back as June 2018. Sources also revealed that the beauty queen-turned-businesswoman and her husband were always at each other's throats, prompting them to separate from each other for the sake of peace.
The families of the two were said to have made efforts to settle them but that did not work out, hence it was left for them to make a decision they deemed best for their future both as individuals and a couple with a kid.
Their Current Marital Status Is Still Unknown
While the rumors about their marriage continued, both Zizo Beda and Mayihlome Tshwete maintained their silence on the issue, hence it became almost impossible to give credence or otherwise to the speculations. It has also been rumored that it now seems as though the union has finally ended and with a fight that allegedly lasted since 2018, there are hardly any hopes of fences mending anytime soon if ever.
However, with the level of secrecy they have maintained, it is still not known if they are now finally divorced. Also, their relationship lives as individuals are very quiet so there is nothing to suggest any of them is currently dating anyone else.
That said, they still seem to maintain some form of relationship because of the son they share.