Tendai Mtawarira has achieved everything there is to achieve in the world of rugby, having risen to claim the ultimate trophy; the Rugby World Cup in 2019. With a career life that is well checked, the legendary Springbok star has also enjoyed a stable and loving family life together with his wife, Kuziva Mtawarira, to whom he has been married since 2010. The couple now lives together with their two kids in their luxurious house in KwaZulu-Natal's Dolphin Coast.
Thanks to his net worth that is estimated at over $1 million, The Beast, as he is famously known all over the world, also enjoys other amazing things that money can bring, including expensive cars with his wife and kids.
Tendai Mtawarira And His Wife Met Through His Mother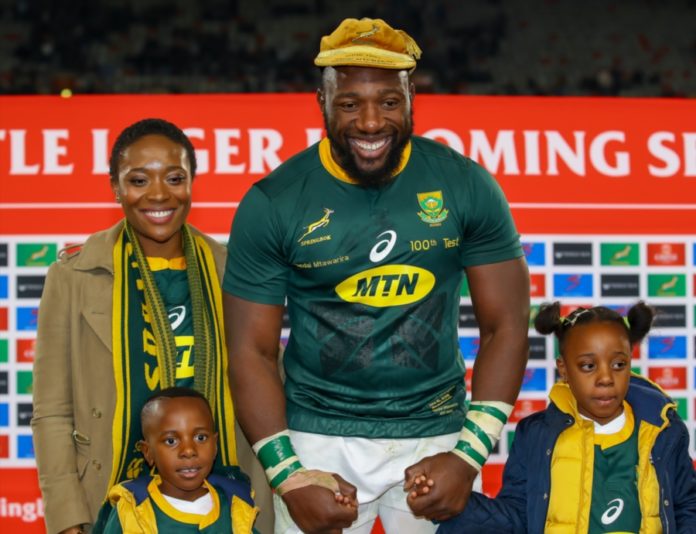 In 2009, Tendai Mtawarira was in South Africa still trying to see how he could make it back to the South African national rugby team after he was dropped from the team as a result of his Zimbabwean citizenship. He remained in the country, where he struggled to get citizenship.
Back in his home country, his mother had sighted a young beautiful woman whose name was Kuziva Makore, singing in the choir in January 2009. The older woman immediately liked the younger and felt she was going to be a match for her son who was out of the country pursuing his career. She approached the young woman and gave her Tendai's number to give him a call.
That became how their love story began. Although it was a long distant relationship, it wasn't too difficult for them because while Ku, as she is often called by her husband, revealed that he was the kind of man she had always dreamed of, he revealed that his mother saw something perfect in the young lady, which moved well with him.
The two began by speaking on phone and exchanging messages for the next three months before getting to see for the first time. They realized that they loved each other and got to date for only three months before they got married in September 2010. The ceremony was attended by their close friends, including Siya Kolisi and other Springboks. What is even more interesting about the duo is that the Beast proposed to his beauty only a week after they first met.
Tendai Built A Worthy House For His Wife Before Their Marriage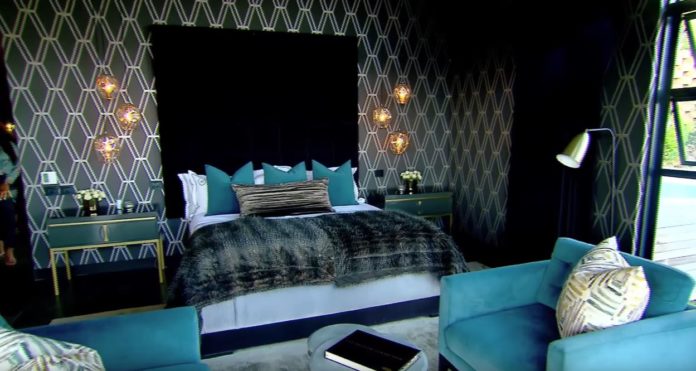 As revealed by Ku, when they were getting set to tie the knot, her husband decided to get to work with the building of yet another house. Seeing that their own home was in perfect shape, she asked him what was the new one for, since the old one was still in a good shape. In response, the legendary rugby player stated that he wanted to build something that would be good enough for her. Considering how short a time was available to build the house, he rushed the builders into finishing the entire work four days before the wedding.
The couple now lives in a state-of-the-arts designed triple storey mansion in KwaZulu-Natal's Dolphin Coast. According to reports, it took two years of work and millions to be able to set up the house. It has memorabilia for his jerseys, medals won, and so much more. The kitchen is also large enough for each member of the family to have his own space. There is a beautiful fire pit, where Tendai can relax with the boys when they come over to have a drink. It also happens to be his favorite spot in the house. The house has a very quiet and private reading space, which was designed with Ku in mind as she loves reading.
Beyond the beauty of the magnificent home, Ku revealed that when they started work on the property, one of the main things they looked out for was having something that would capture both their personalities and also be serene. There was also an emphasis on space so that whenever the beast returns, he could have enough place to rest without disturbance, even with the kids playing around. The kids have their own playroom, which is fitted with educational materials.
There is a swimming pool close enough for the kids to access and where their safety can be guaranteed.  Another interesting thing is a garden space where rugby balls could also be thrown. Other details such as the number of rooms, bathrooms, and garage, are all unknown, but we know that everything in the house reveals the great taste of the couple. The value of the property has not been revealed.
Among other things, the property has:
Three Storeys
A fire pit
Standard swimming pool
Well-spaced Kitchen
Luxurious bedrooms
Visitors room
A lounge
A garden
A Closer Look At His Wife Kuziva Mtawarira
Not one to be left behind by any margin, Kuziva has also recorded her fair share of personal achievements. She is a graduate of psychology and was said to have had an interest in obtaining a master's degree in psychology and communication science. She also has plans on practicing after she obtains her certificates.
Kuziva was born and brought up in Zimbabwe just as her husband, but then, there is not so much that is known about how she was raised, her early education, and other aspects of her life before meeting and getting married to the Beast.
There was the initial idea by some that his beautiful wife was a model, but as it turned out, her interest lies in practicing psychology, describing herself as a Mental Health Activist,
as well as business. She is half of the brain behind Cuticles Nail Bar. In addition to that, Ku is also a voice-over artist.
Tendai Mtawarira and Kuziva Are Blessed With Two Kids
In their union that has now spanned for more than a decade, the marriage between Tendai Mtawarira and Kuziva has produced two lovely children, a daughter- Talumba Mtawarira, and a son, Wangu Mtawarira. While the older of the two, Talumba was born in 2012, the younger was born in 2014, and both are now in primary school.
Apart from having to learn in school, the two lovely kids also get to learn at home since most of their toys are designed to help them learn, including a map that is placed on the wall in their play area.
For now, Wangu is still too young for anyone to know if he will grow to be play rugby or even be yet another Beast like his father, although he enjoys playing it with him. His sister is also too young to define a career path she might want to follow.
Tendai Mtawarira's children include:
Talumba Mtawarira (b. 2012)
Wangu Mtawarira (b. 2014)
The Couple Drives Some Very Fascinating Cars
In 2016, the Beast had a deal with Ford when he was made its face for Ford Performance. From this deal, he got a Ford Mustang that was valued at R300,000. The red ROUSH Mustang came with a 2.3 liter Ecoboost four-cylinder engine.
Fidelity Security Services handed him the keys to another car in 2018. This time around, it was a brand new Nissan Navara as their ambassador. The beast of a car is valued at R527,300.
Another car that graces his garage is a white Range Rover Sport SVR. His history with this car is not certain, but it is believed that it could date back to 2018. The attention-grabbing car is one of the most expensive in his car collection, charging up to R2,654 million.
Although it is known that he has several other cars, their make and models are still unknown. Here is a list of his known cars and what they cost:
Range Rover Sport SVR- R2,654 million
Nissan Navara- R527,300
Ford Performance- R300,000