King Monada has gained international recognition for his musical talent, having risen from the unknown areas of Mokgoloboto in Limpopo to register his name on global maps. The fame he enjoys today is thanks to his 2018 fainting song, Malwedhe, which led to a social media challenge. In almost the same manner that his professional life appears interesting to followers, his personal life with his two wives and three kids is also the talk of the town.
It was recently reported that his union with his second wife had hit the rocks after a very short while. However, his marriage to the first only seems to be getting stronger with time. Here is a quick look at the life of the South African musical artist, focusing on his family.
Profile Summary of King Monada
Real name: Khutso Steven Kgatle
Date of birth: 25 November 1992
Place of birth: Mokgolobotho, South Africa
Parents: Thandi Matlala (Mother) and Elvis Kgatla (Father)
Wives: Lerato Ramawela and Cynthia Ntebatse Lion
Children: Temoso, Junior, and King Etso
King Monada Was Raised In A Small Family By His Mother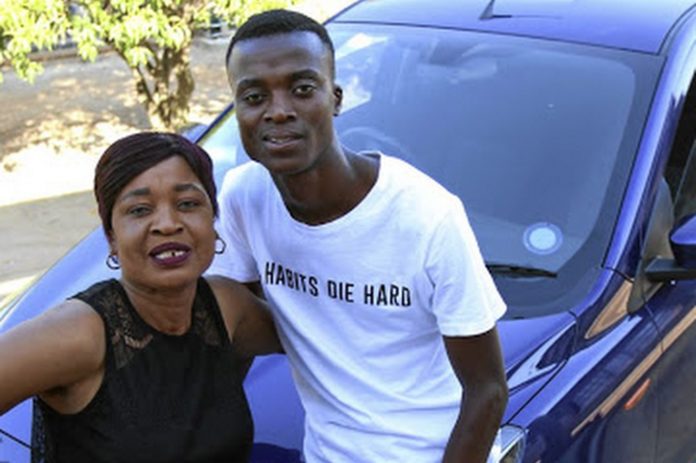 King Monada maintains a rather good, even though not perfect family life. This is greatly influenced by the fact that he was raised with family morals by his mother, together with his brother and two other siblings.
The music star was born Khutso Steven Kgatle on November 25, 1992, in Tzaneen, Limpopo. He was still a little child when he lost his father, Elvis Kgatla after the man battled an illness for a long time before he finally succumbed. Following the death of his father, Monada's mom was faced with so much hardship, she moved back to her parent's house as a result of excruciating poverty.
Subsequently, Monada dropped out of school in grade 8, and that was something his mother was not proud of. However, he concentrated on music which has now brought him both fame and fortune.
King Monada's Palace Was Graced By Two Queens
The South African singer has been married twice and while he is still with his first wife, the rumors that are out there at the moment is that the second woman to become his wife has since moved out, leaving him with one wife.
He Has Been With His First Wife For A Very Long Time
My dear wife, I'm so blessed of having you. Thank you for your love, care, support and every little effort you are doing for me is simply amazing. I love you.📍❤❤❤❤💯#9yearsfull🔒 pic.twitter.com/wx830hqITq

— King Monada (@KingMonada_) December 19, 2020
Monada has been with his first wife, Lerato Ramawela before he became an internationally celebrated music star. Although how they met and started dating is not known, but it is no secret that years later, they are blessed with two kids and the marriage seems to be going well for the pair.
In 2020, the Oskabora Moreki hitmaker got into a banter with his wife's friend whose name was only given as Maite. He hurled unprintable insults at the woman and her mother, calling her a whore for encouraging his wife to leave him. According to him, the friend was claiming he had no respect for his wife and he was abusive towards her.
He claimed that he saw a WhatsApp message from his wife's phone in which Maite was encouraging her to use his fame to make money for herself. When Lerato did not reply, that was when the woman encouraged her to leave her husband.
The South African music star later apologized for the insults, stating that he was only angry at the woman for telling his wife to leave him. He also asked his fans and South Africans to pardon him as he had already learned his lessons.
King Monada Met His Second Wife After She Dated A Local Celebrity
Although he loves his first wife, Monada still went ahead to get himself a second woman named Cynthia. His relationship with Cynthia Ntebatse Leon who is sometimes referred to as Cynthia Ntebatse Lion started after her relationship with another local celebrity, Djtokxy Godfrey, Cassel Mathale's son, ended in heartbreak for her.
He fell for her almost immediately after sighting her and they started dating. She was already a mother at the time as she had a baby with her former lover and Monada had already made fame. The whirlwind relationship led to marriage a few months after they met following reports that King Monada had paid lobola for the woman towards the end of 2018.
It was no secret that he was very much in love with his new wife. he bought a car for her and was never shy of sharing her pictures on social media, something that he didn't do much of with his first wife.
His Second Marriage Came To An End Due To Alleged Nagging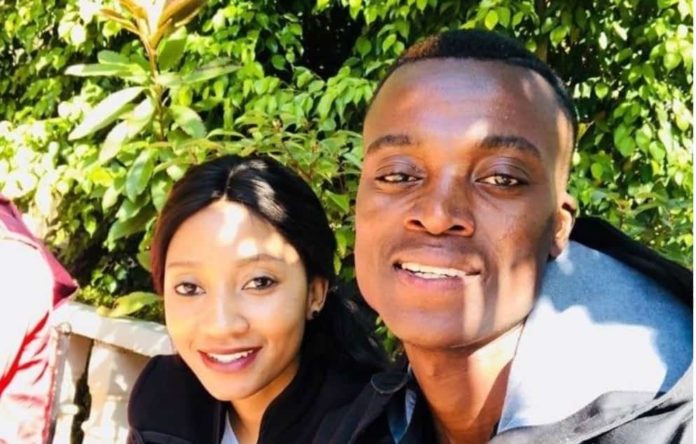 After just a few years, the marriage reportedly came to an end due to issues that are rather complicated. According to a source, the marriage ended because Cynthia was always nagging each time her husband returned home late, even though she knew he was an entertainer. The source revealed that by virtue of his work, it was only normal for him to return home very late sometimes, being a performer who has to make money for the family. But his second wife wouldn't take any of that.
A more serious allegation against her was that she had no respect for his family, including his mother. The Moreki hitmaker reportedly once sat down and discussed the issues with the family of Cynthia, but he decided he already had enough of her after she was involved in a heated argument with his mother.
After leaving the house, she later reportedly returned with a small bus and packed her stuff, marking the end of the marriage, at least for now. The singer sent her packing to go back to her parent's house and be disciplined because she lacked respect.
King Monada Is Blessed With Three Wonderful Kids
From his two marriages, King Monada has three children. While he shares two with his first wife, he had one with the second. The names of his kids are Temoso, Junior, and King Etso.
His first child is a daughter, Temoso who was birthed to him by his first wife. Her actual date of birth is not known but in 2020, it was claimed that she was already 8 years old. The second child of the singer is a son named Junior.
His estranged second wife gave birth to his third and youngest child in January 2020. The Limpopo Music Awards-winning singer took to his social media to announce the arrival of his beautiful kid by sharing his photo with the baby and his alleged ex-wife with the caption "Mommy & Daddy, Thank You Lord."
One of the things that cannot be debated about the musician is his love for his kids. He has taken to his social media a number of times to talk about how much he loves all his kids and how they keep him motivated, while also sharing their photos together.
Monada Built a Home Worth R1.5 Million For His Wives and Kids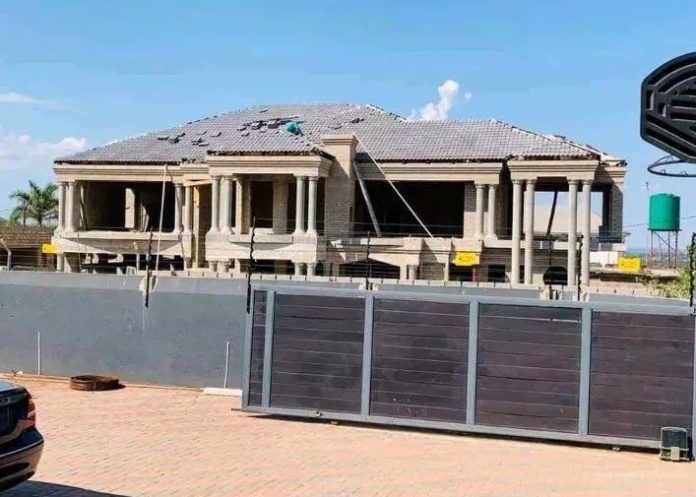 The Limpopo-born musician made waves in 2020 when he built a massive mansion for his wives and kids which was valued at an impressive R1.5 million. He announced during the Coronavirus lockdown that he paused work at the six-bedroom property hoping to get it completed as soon as the lockdown is lifted.
The Malwedhe singer shocked fans after he made it known that the house was located in his village of Tzaneen, Limpopo, just opposite his own house. What got many confused was the fact that the village neither had electricity nor water. He said people might be too quick to judge him for building in the village, but at the end of the day, it was his children's home.
He was able to get his two wives to live together before his marriage to the second came to a shocking end.
Truth About the Rumor That King Monada Was Married to Winnie Mashaba
There have been claims on different platforms that King Monada and Winnie Mashaba have been an item for a very long time. In fact, while some claimed that they are already married, others suggest that the two were in a relationship for some time, and then in 2017, he asked the multi-award-winning South African gospel musician to be his wife. She allegedly agreed and since then, they have been engaged.
All reports linking the two in any form of relationship are false as Winnie Mashaba who is older than the musician by more than 10 years has been married to Mokgogo Makgopa who has also been referred to as Peter Masaba for more than a decade. The two own and run a publishing and events company, even though he is very shy and prefers to be away from the media.
King Monada, on the other hand, has only been married to the two women mentioned herein and has never been publicly linked to any other woman in the past. Besides his two wives, there are rumors making the round that he has another girlfriend on the side, but these are still unfounded.