Award-winning TV presenter Katlego Maboe would give anything to erase the unfortunate incident that seems to have ended his relationship – and his robust showbiz career and reputable image – from memory. Talk about a fall from grace to grass at the snap of the fingers, and you have it exemplified with the life of Maboe. The multi-talented personality, who is also an accountant, started his TV fame in 2009 when he appeared on the show DEKAT and went on to earn his place as the charming host of SABC3's Expresso Breakfast Show, for which he became the viewers favorite.
With a burgeoning career and a beautiful wife and kid, Maboe hit the self-destruct button when he got involved in an affair outside his marriage, which ended the union. Since then, it has been a topsy-turvy affair – from dates in courts and police stations to outbursts on social media platforms. Certainly, all is far from being well in the Katlego-Monique love garden – if it still exists.
Monique Muller Has Never Been Married To Katlego Maboe
The timeline of Katlego Maboe and his now ex-wife Monique Muller's relationship is non-existent – at least in the public space. Muller was not in the spotlight until the news of her relationship with the OUTsurance ambassador flooded the media. She worked as a flight attendant at Emirates Airlines between 2011 and 2015 before switching her career to work as a marketing representative at Shimansky Jewellery in 2015.
It is not known how they met or when they started dating. Such details have remained a mystery. However, the couple has been in the relationship as far as 2016. This is the major reason why fans have continued to question the nature of their relationship. While some believe the couple is only dating, and Monique Muller is only Katlego Maboe's girlfriend, others believe the relationship has evolved, especially with their son's arrival.
While there are suggestions they must have had a secret wedding at some point, most people believe they are live-in partners, which is more relatable as there are no pictures of a wedding (secret or open) between the duo anywhere on the internet. Monique and Katlego have not been seen wearing a wedding band at any point. The allusion that they are 'husband and wife' is only driven by the media, who probably wish they end up as a married couple, having been together for a long time.
The first clue we have about the beginning of Katlego and Monique's relationship came in October 2020, just after it might have ended. In a yet-to-be-released tell-all interview with the YouTube channel GoBinge, Monique Muller revealed that they hit it off as a couple after a one-night-stand, and Maboe stayed in her house for six months at the start of their relationship. This can be seen in the 1-minute teaser released by the YouTube channel, and instead of dousing the curiosity, it further raised questions as to what kind of 'one-night stand' it must have been.
While it lasted, the lovebirds served the public with relationship goals as they announced Miller's pregnancy in January 2018. The couple organized a baby shower to welcome their son in April, and a couple of months later, they welcomed their bundle of joy to the world. He was born on June 26, 2018, and his parents named him Phoenix. Katlego Maboe played an exceptional role in the child's upbringing and was an amazing father to him. Muller confirmed this in the tell-all interview.
Monique Found Out Katlego Was Cheating On Her In The Most Unusual Way
In October 2020, the country woke up to a video circulating on the internet showing Katlego apparently in a confessional mood at the behest of his estranged partner, Monique Muller. Questions asked to ascertain what was happening revealed that the latter had found out Maboe was cheating or has cheated on her and then confronted him with the allegation – to which he came clean, confessing that he had indeed been promiscuous.
While fans wondered how Monique Muller had possibly found out about Katlego Maboe's promiscuity, it turns out that she discovered that she had contracted a sexually transmitted disease (STD), which was damaging her womb, thereby adversely affecting her chances of childbirth. To Monique, there was no question of who had infected her with the STD as she had not been with anyone other than her now ex-partner, Katlego Maboe. Therefore, the raging Monique accosted him with her diagnosis and recorded him as he confessed to cheating on her with Nikita Murray, who was later discovered to be married. She went a step further to upload the video online, sparking a chain reaction from fans.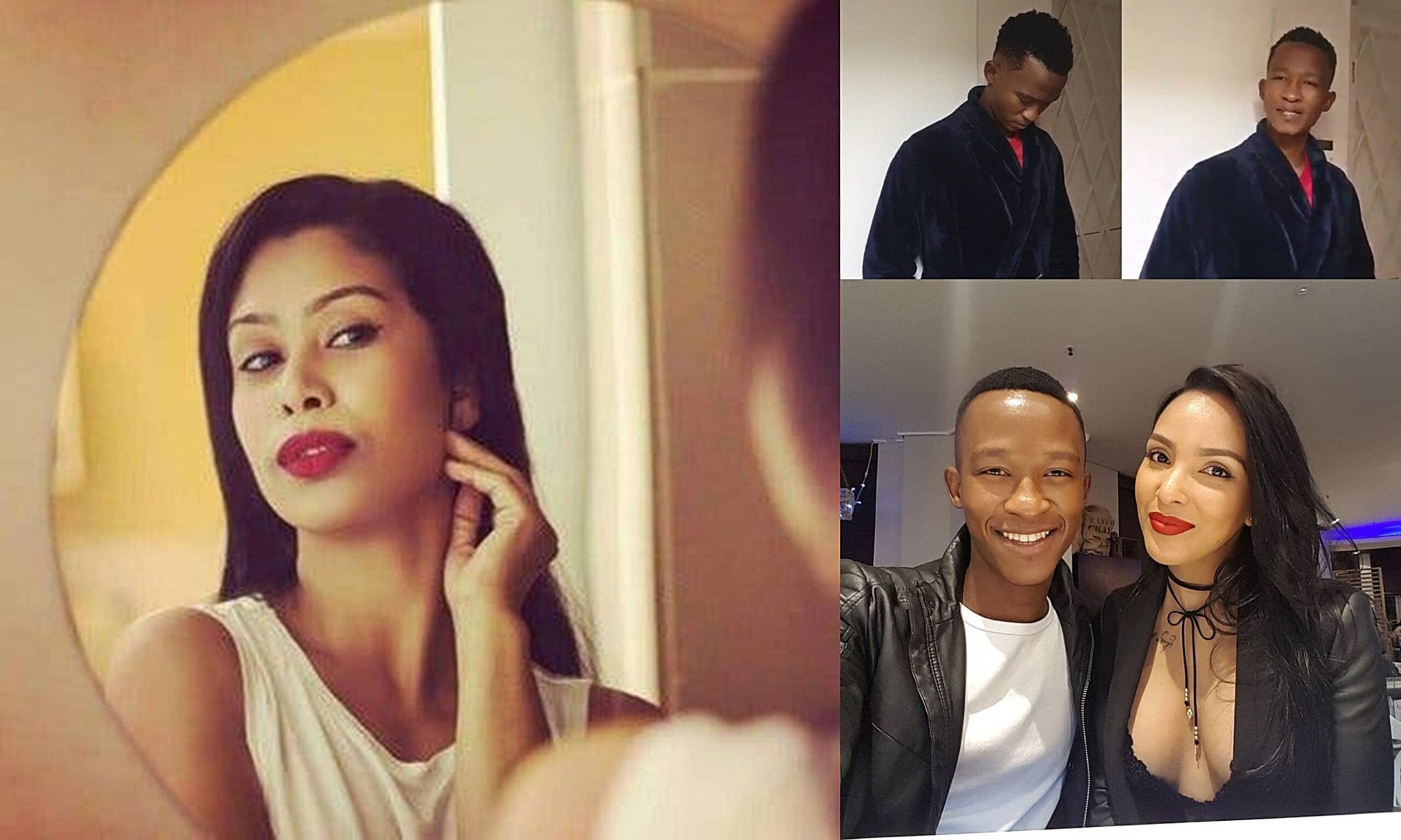 Not only did fans react to the video, Katlego Maboe immediately received retribution for his deeds. SABC suspended his post as host of the Expresso Morning Show. His contract with OUTsurance, South Africa's leading insurance company, was equally terminated with immediate effect amid ongoing investigations. Billboards and adverts which he appeared for the company were also taken down. However, there was a massive show of support, especially on social media, for the embattled Katlego Maboe, with many calling for his jobs to be reinstated. As of the time of this writing, Katlego Maboe has been recalled to his previous jobs.
Allegations of Physical Abuse and Restraining Order
Interestingly, the viral video did not only reveal the issue of infidelity in the couple's love garden. It also revealed some other things kept under wraps all along, and one of them is that Katlego Maboe might have been abusing Monique Muller physically. The saga has landed both individuals in court as they seek the law to intervene in their matter.
The accusation of physical abuse was corroborated by Monique's brother, Seth Muller, who alleged that Maboe's representatives threatened him to refrain from posting about the abuse on social media. Monique also asked the Western Cape SA Police Service (SAPS) to grant her a restraining order against Katlego – concerning being abused, which was granted. However, in November 2020, Katlego Maboe was arrested for violating the court orders in that regard.
Although Katlego admits to cheating on his partner, Monique, he consistently denied ever abusing her physically – a stance he still maintains. Before these unfortunate happenings, he has often spoken up against domestic violence and abuse against women, citing that as a child, he saw his father constantly abusing his helpless mother, and he swore never to afflict such pain on any woman. The TV personality has also expressed his sincere apologies to his family for putting them through public ridicule.
Despite The Legal Battles, Phoenix Maboe is in His Mother's Custody
Born on June 26, 1998, Katlego Maboe and Monique Muller's son, Phoenix Katlego Maboe, is currently 25 years old. Following the ugly turn of events and subsequent separation of his parents, Phoenix has been with Monique Muller, his mother. It is quite hard to thrive at your peak in a dysfunctional home. However, it is hard to tell if his parents' separation and all the drama associated with it have affected him. It is also not certain how it will affect him in the future, but one thing is sure: Phoenix Katlego Maboe is growing up a happy child.
We do not know if the couple has a chance at rekindling what they once felt for each other and become a family again. Nobody knows these things. Phoenix Maboe is happy to be under his mother's care while the case in court drags on. You can check him out on his Instagram handle: @phoenix_maboe
https://www.instagram.com/p/CHsPn2gFT_F/