Since the emergence of DStv under the parentage of Multichoice Group in 1995, it has continued to grow both in the services it offers and its subscribers. By 2020, the service had more than 20 million paying subscribers, with only South Africa making up 8.7 million. While the DStv premium service has helped it grow this much, services such as the DStv free channels, which customers can watch without paying, also helps. These free DStv channels are available for users without paying a dime, and one can easily unlock them using the DStv Now application.
How You Can Get The Free Channels On DStv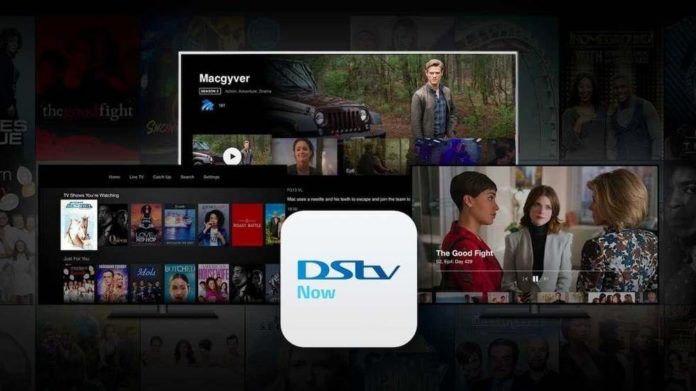 While it is no secret that DStv delivers premium content to subscribers, it has also made available some of its contents for those whose subscriptions have run out or those that do not have an active subscription at the moment. That said, the free-to-air service of DStv is not available for users of the newer DStv HD decoders, unlike the previous decoders. For now, however, the best way that one can access and watch these free channels is through the DStv Now service it has introduced, through which you can stream both premium and free content.
DStv Now is an online streaming service that the satellite broadcaster has introduced for its users to access contents from any internet-enabled device of their choice at any point in time in including tablets, mobile phones, and laptops. To access the DStv free channels using its streaming service, you will need to have the app downloaded to your mobile device either from the Google Play Store if you are using an Android device or Apple App Store for iOS users. Install the app on your device and then launch and register.
If you are using your computer, rather than downloading the app, there is a web version of the streaming service you can use. Here are the steps you will need to take:
The first thing you want to do is to head to the web version of the DStv Now streaming service on now.dstv.com
If you are using the service for the first time, click on Sign Up.
Next, fill in your details in the appropriate field; select your country, provide your email and password for the account you are opening.
When that is done, click on Create An Account.
You will need to provide your smartcard Account holder's ID number, Smart card number, or Customer number.
Click on Find My DStv Account Next.
Since this service is not only for people who are subscribed to DStv, if you are not yet a customer, kindly scroll to the bottom of the page without putting in the aforementioned details and choose Skip.
Select a name for your profile and set your profile pic.
Now, you are set to start streaming.
Scan through the different available menus and pick the program or channel you want to watch if available.
Here Are The Programs You Can Watch For Free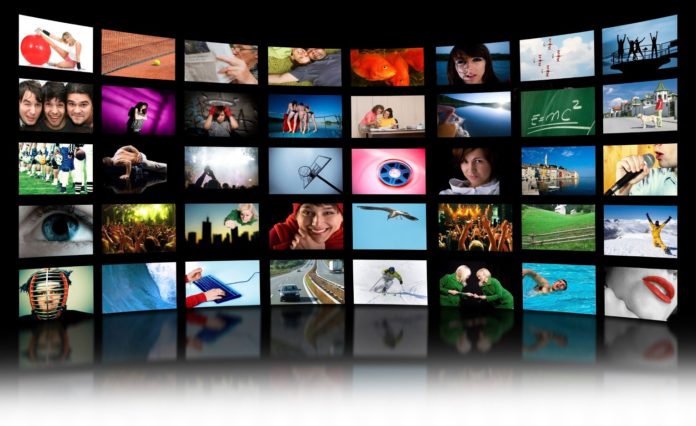 As one would rightly guess, not all of the programs on DStv are available for free to watch, even on its streaming service. More so, the available programs to watch are very much dependent on the country of your subscription.
Here in South Africa, DStv free channels to watch without making any payments are:
100 – DStv
180 – People's Weather
238 – SuperSport Play
313 – PBS Kids
320 – Channel O
343 – TBN
400 – BBC World News
401 – CNN
402 – Sky News
403 – eNCA
404 – SABC News
406 – Newzroom Afrika
414 – Euronews Now
Apart from the above-listed channels, DStv has made it possible for Subscribers to watch some selected episodes of the most popular TV shows in Mzansi. Via the DStv now service, you can watch some episodes of shows such as Igazi, Isibaya, Binnelanders, Suidooster, and The River.
Showmax Is Another Free Channel On DStv
Yet another channel that is free on DStv is Showmax, but this is only 100% available for DStv Premium subscribers at no cost. If you are a premium user and want to stream Showmax, you will be required to activate it on your DStv App. When you launch the app, you will find the Showmax app, click on it, and then activate it. For others who are not on the premium DStv package but still want to access Showmax, you will be required to pay for the service or upgrading to a premium package.
There Are No More DStv Free Channels On The Explora Decoder Or Any Other
With the introduction of DStv Now, which makes it possible for anyone, including subscribers and non-subscribers, to get free channels on DStv, the satellite has since taken off all free channels on their decoders. This means that before you can access any program, you will need to have an active subscription.
With that said, Multichoice can make available free channels for subscribers to watch at any time as a result of a promotion or some special offers. However, it is noteworthy that there are no longer free channels on any of the decoders on DStv as a policy.
As a result, if you want to watch free channels using your decoder, you may decide to opt for other satellite services such as Eutelsat 36B and OpenView HD, both of which offer many free channels that can be watched. There are many channels on DStv, however, that you will not get with these free decoders.
Frequently Asked Questions (FAQs) 
Do I need to have an active subscription to watch the DStv free channels?
No, if you are using the DStv Now streaming service, you do not need to have an active subscription. In fact, even without a DStv decoder, you can access the free service using an internet-enabled device.
On what DStv decoder can I get free channels?
For now, the free channels are only limited to DStv Now. Hence, you will not be able to get free channels on any DStv decoder.
What is the most affordable package on DStv?
Priced at R29 each month, DStv EasyView is the most affordable package on DStv. When compared to others, such as the premium, which is charged at R829 monthly, and Compact Plus at R539, it is almost at a giveaway price. However, you only get 36 channels on this package, including a sports channel, 4 entertainment channels, 3 kids channels, and more than 90 audio channels.
Can I choose my own channels on DStv?
No, you can't select channels on DStv as the channels have already been grouped into packages. Hence, you can only access channels based on the package you are currently on. Therefore, before you pick any package, ensure that you check to see all the channels available. Note that the higher the package that you are on, the more channels you get.