Nedbank is a financial institution with a history that can be traced to as far back as 1831. It was formerly known as Cape of Good Hope Bank and after several rebranding and remodeling, the name was finally changed to Nedbank Group in 2003. Today, Nedbank Group has grown to have up to 74 million clients and 626 clients across Africa. Nedbank has been able to achieve this growth and more as a result of their consistent improvement in customer service.
One of the ways Nedbank has improved its customer service is by providing several methods to make transfers from their Nedbank account to Capitec Bank, FNB, or other banks in South Africa. In a bid to provide top-notch service to their digitally active 2.3 million clients, they have provided ways of making transfers using digital means and for those who may not be comfortable with a digital transfer, the old method of visiting a bank branch is also available.
Transferring Money From Nedbank To Other Banks Is Easy And Convenient
Before the introduction of smartphones, cellphone banking, and ATM, bank customers had to visit the closest branch and stand in long queues waiting for their turn, even going as far as getting into quarrels with other customers.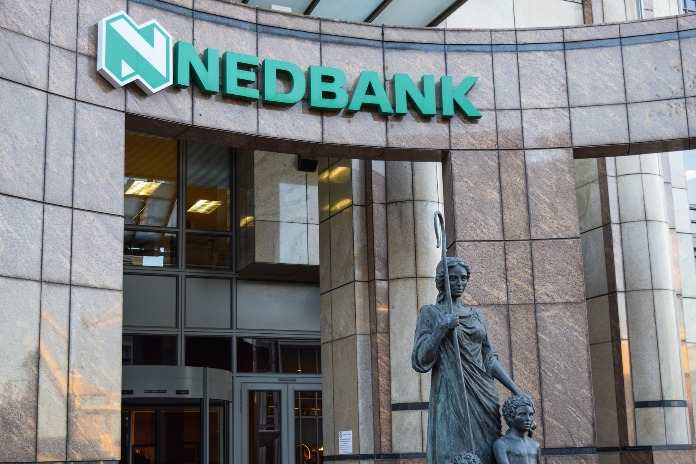 Thankfully, technological innovations came through for banks who have now tapped into these advancements to make cash transfer easier for their customers. Considering the fierce competition between banks in South Africa and even Africa at large, any bank that does not take advantage of this is almost certain to lose its customers.
Being a bank that takes customer service and satisfaction into consideration, Nedbank has provided different methods of transferring money to other banks. Not just that methods now vary, they are also convenient for the different types of their users.
Different Methods Of Transferring Money From Nedbank To Other Banks
The different methods of sending money from Nedbank to FNB, Capitec bank or other banks are as follows:
By ATM
Through cellphone banking
By using the Nedbank app
Going to a branch
How To Transfer Money From Nedbank To Other Banks Using An ATM
Funds can easily be transferred from a Nedbank account to another bank using an ATM. If you want to transfer money using an ATM, here is what to do:
Visit an ATM with your Nedbank debit card.
Enter your PIN.
Choose 'Fund Transfer'.
Enter the beneficiary's bank.
Enter the beneficiary's account number.
Choose the account to be debited – Savings or Current account.
Enter the amount to be transferred and send.
How To Transfer Money From Nedbank To Other Banks Using Cellphone Banking (USSD)
Cellphone banking is one of the most convenient methods of transferring money from Nedbank to FNB, Capitec, or any other South African bank. This is because cellphone banking does not require that you have data or a smartphone.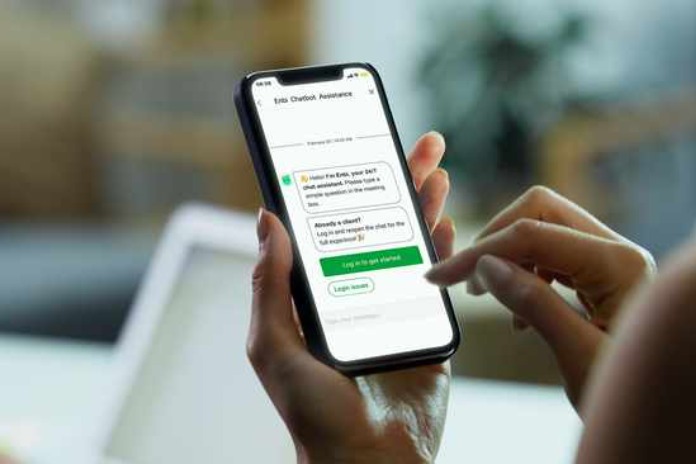 Irrespective of the type of phone you have and from the comfort of your home, you can transfer money via cellphone banking (USSD Code) by following the procedures below:
Dial *120*001# on your mobile phone.
Select 1 to log in.
Enter your profile number and send.
Input your Cellphone Banking PIN and send.
Select Transfer.
Choose the account you wish to debit.
Select the beneficiary account.
Enter the amount you wish to transfer.
Reply 1 to confirm transfer details.
Your transfer will be done successfully.
If you want the fastest way to transfer money from Nedbank to other banks, then you should try cellphone banking.
How To Transfer Money From Nedbank to Other Banks Using the Nedbank App
Transferring money from Nedbank to other banks using the Nedbank mobile app is also a very easy and convenient method. Its only limitation is that only customers who have smartphones can make use of them. Also, the mobile app may occupy space on your smartphone, unlike USSD cellphone banking.
But if you are a smartphone user, you will absolutely appreciate the use of the mobile app. Before you can use the app, you have to download and install it to your phone and also activate it. Here is how to go about this process:
Open your App Store or Play Store, depending on your phone's software.
Search for Nedbank App Suite™.
Download and install the app on your phone.
To activate the app, enter the profile number, PIN, and password you use on Nedbank internet banking.
An 'Approve It' message will be sent to your mobile phone, accept it.
If you did not receive the 'Approve It' message, you will have to log on to Nedbank internet banking, access your admin portal, tap on Nedbank App Suite™ and accept the device you are trying to activate.
Select 'Activate Banking'.
A new icon will be displayed on your screen.
Log in to the banking app by entering the PIN you created when registering the app.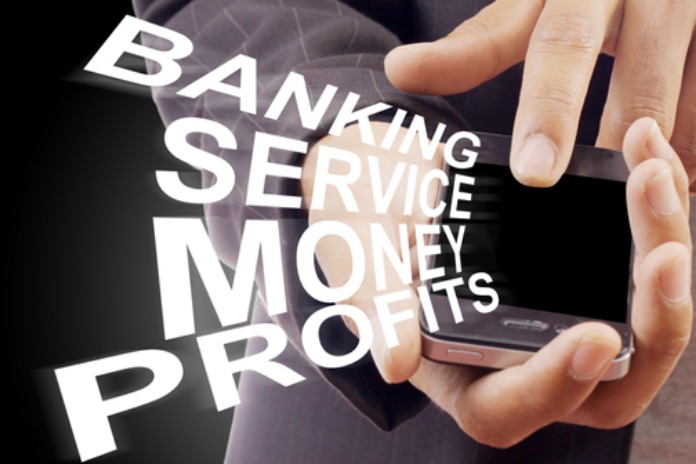 After activating the app, you can now log in to it at any time to perform a wide array of functions, including money transfer to any South African bank. To transfer money from Nedbank to other banks using the app follow the procedure below:
Open the Nedbank Money app.
Select 'Login'.
Enter your PIN to log in.
Peruse the app to find the option that allows you to transfer money.
Follow the prompts to select the amount you want to transfer and the account you want to debit, as well as credit.
Immediately your transfer is successful, a notification will be displayed on your screen to that effect.
Note that the transfer time from Nedbank to Capitec Bank is a maximum of 48 hours.
How To Get A Proof Of Payment After A Nedbank Transfer
To get proof of payment after making transfers from your Nedbank account, follow the procedure below:
Log in to Nedbank internet banking.
From the menu, select 'Beneficiary Payment History'.
Select the correct value from the beneficiary list.
Your latest cash disbursement to different recipients will be displayed on your screen.
Print the PDF.
Email the proof of payment via internet banking or as an attachment.
You Can Also Transfer Money From Nedbank To Other Banks By Visiting A Branch
Though sending money from Nedbank to other banks via cellphone banking, mobile app and ATM may be easier than going to a bank branch, the fact still remains that so many people prefer the old way of going to a bank branch.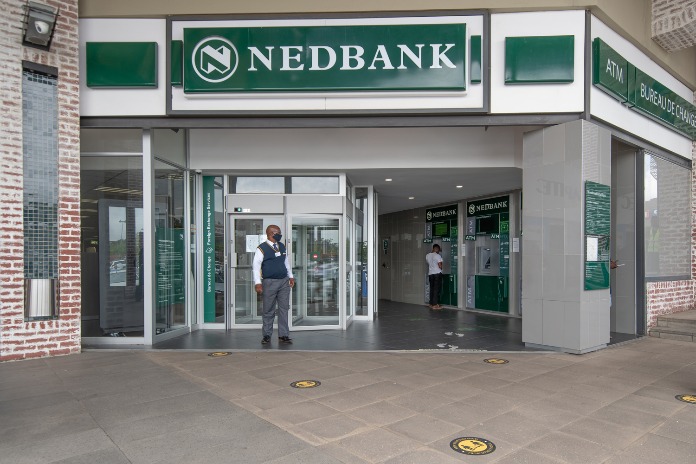 You can visit the bank branch, fill the relevant form and wait for your turn to be attended to by the cashier. The cashier will be responsible for transferring the cash to your beneficiary. You may be required to leave a copy of the teller at that bank as well.
What Type of Transfer Do I Need the Nedbank Swift Code For?
The Nedbank Swift Code is used when you want to receive international funds directly on your Nedbank account. To receive such international transfers, all you need to do is to send your bank details which would include; your Nedbank's Swift code (NEDSZAJJ), your account number, and your account name to the sender.
The Nedbank Swift code can also be gotten from the official Nedbank website. International transfer via Nedbank is available to residents of South Africa who are 18 years and above. There is currently no limit to the amount of international payment that a qualified Nedbank customer can receive. Also, customers who receive international payments can access them using the Nedbank digital platforms. Note that if after 30 days of receiving payment, you do not accept it, it will be returned to the sender.